I'm spending the fall in France – these are the French interior design rules I am now going to live by
It's chic, it's classic, it's effortless, and I can't get enough of French style, so this is how I will be bringing a touch of it back to my own home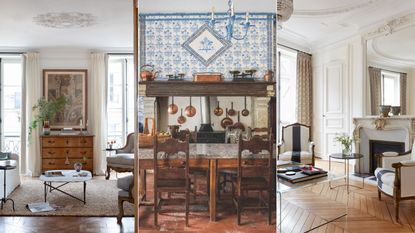 (Image credit: Kasha Paris/Mineun Kim)
I've always had an obsession with French fashion. It's so chic but in a really relaxed, effortless way, it's quiet luxury to a tee. And without sounding incredibly cliché, there's a je ne sais quoi to the look that I have never been able to fully replicate in my own wardrobe because, well, I am not French.
However, my home is somewhere I am determined to nail this look, and I am lucky enough to be immersed in French style, interiors, and architecture this fall as I am touring this gorgeous country right now. On paper, it's a simple look to nail, it's a balance between laid back and relaxed and sophisticated and elegant.
But as with any style that combines two opposites, it's not so straightforward to replicate. So I have been looking for rules that French interiors seem to follow so I can bring this much coveted style into my own home. I have also asked the experts as to what they think summarizes French style and how to translate that into any home.
How to nail French aesthetic in your interiors
1. Always mix old and new
This is a key part of French interior design, the reason the spaces feel so full of depth and interest. It's because they rarely stick to just one era or one style when it comes to decor.
Dorothée Meilichzon, founder of CHZON which specializes in French hospitality projects, says,' I think French designers have abilities to mix styles from different eras: classic influences with styles from the 20th century. Together with graphic elements and modern colors.'
'The coveted French aesthetic is often regarded as a strategic juxtaposition of decor from a variety of eras and sources. Pairing Western antiques with mid-century modern pieces, or street gallery gems with more contemporary decor can help achieve the desired result.' says design consultant, Eleanor Taylor-Roberts.
'Swift suggestions to add a pop of French flair to a space include opting for a chandelier in lieu of a more modern pendant; injecting distressed pieces, gilded mirrors, and vintage rugs into a space without fretting over pattern clashes too much.'
Dorothée Meilichzon, is an interior designer and founder of Paris based interior design studio CHZON. The studio specializes in high-end hospitality design and has worked on projects both in France and across the globe.
2. Be inspired by historical details
Charm and character are at the heart of French interiors, no matter what aesthetic you are trying to create any original features should be respected and highlighted. Architecture usually is the starting point of the interiors, layers of different styles and eras are then added into the mix.
'I can think of many French decoration trends, but when it comes to interior architecture, there is a certain respect for the history and aesthetic of the building. Contemporary elements do not dominate the apartment's original or restored features, rather they work together to showcase the apartment's character. French design may not be timeless, but it certainly time-travels.' explains designer Betsy Kasha.
'I think a good design always starts from the building itself, its shape, its period and the rest of the influences that should bring it to the new century: colors, shapes, and textures.' says Dorothée Meilichzon.
'Always embrace the original features of the space: as well as honoring the authenticity of the build, this will naturally channel a Parisian panache within your spaces.' agrees Eleanor Taylor-Roberts.
Designer Benji Lewis, who is refurbishing his own French home, says 'Historical period architectural detail is inherently something we expect to find in French interiors, having feasted on films and series. Whether you lean towards traditional or contemporary, elements like wood paneling, double doors, beamed ceilings, ornate chimneys, and period floors cut across boundaries of taste.'
Benji Lewis is a London based interior designer, who as well as taking on projects in France, is tackling the refurbishment of his own French home. Benji started with a sound training at the KLC School of Interior Design after which he headed to Bonhams auctioneers where he stayed for two years. This move inspired a huge interest in the world of period furniture and furnishings.
3. Shop second hand for original pieces
The easiest way to bring some French style into your home? Stop buying new. I wish I had more room to bring back pieces I have seen in the markets and brocantes here, there's so many affordable statement pieces. But alas, I cannot fit an armoire in my luggage, but I have picked up a few smaller decor pieces that I think will be a jumping off point for me starting to decorate with antiques.
'The brocante thing is so huge in France, however, you furnish your room, it's likely that you'll include a bit of preloved in the scheme somehow, perhaps with a pair of 18th-century fauteuils or a mid-century lamp.' suggests Benji Lewis.
'Trawl the flea markets for goodies and unquestionably include these; things like mid-century dinner services can be bought for a song and provide character aplenty. If a rustic vibe's your thing, look out for furniture in original distressed paint, whilst a commode with an ormulu trim and an Aubusson hanging on the wall will create a grander feel.'
'And the French and their antique linens are famous. Nothing says French rustic bedroom more than a bed and an antique sheet with embroidered detail and a patterned padded quilt on top.' adds Benji. 'Stripes and checks are excellent for including in your scheme, look for blue and white fabrics particularly and team with plain ivory hemp.'
I have been stocking up on second-hand textiles too. Alongside candlesticks, ashtrays and various storage containers I have found some gorgeous pieces of fabric that will use as table clothes or make into pillows.
4. Ignore the trends
One thing I really notice about French interiors, apart from maybe the odd new bar or restaurant, is that there are very few visible 'trends'. I scroll through my Instagram and despite all the gorgeous homes I see, they do start to look a bit samey as they follow the most popular trends and formulas.
Interior design trends are great for providing influence, but I sometimes get that feeling my home is also starting to look slightly like everyone else if I follow one trend too closely. In France, there's none of that, all the interiors feel effortlessly on trend but they are equally classic, quirky, and full of character.
So an easy way to embrace French style is to ignore trends, instead decorate your home in a way to reflects you and your personal style. Be natural about it, nothing in your home should feel forced or overly curated – it's this laid-back approach that will help create the French aesthetic wherever you live. Just don't worry too much about how things will look and work together, if you like it, chances are it will work with the other pieces you have chosen for your home.
5. Not everything needs to be perfect
Something I have always loved about the French approach to life, and my extension interiors, is that not everything needs to be absolutely perfect. There's a certain beauty in imperfection and something indearing about the sloppiness of French style.
Of course, it always feels very elegant and elevated, but there's a very lived-in feel to so many French homes. It's so refreshing to see when the aim back home seems so much to be about creating immaculate rooms that can after end up being void of any character.
I have picked up some wonderful French country decor pieces that definitely aren't perfect, I am not even going to try and make them so. They have character and I like that. And on that note, I am also going to stop making my bed. Well, stop making it in the way I normally do anything with everything tucked in and folded and my pillows chopped to perfection. Instead, I'm going to add layers of slubby linens and keep it looking very relaxed, and textured, almost unmade, but still chic. I promise you, you'll be seeing this in bedroom trends soon.
Sign up to the Homes & Gardens newsletter
Decor Ideas. Project Inspiration. Expert Advice. Delivered to your inbox.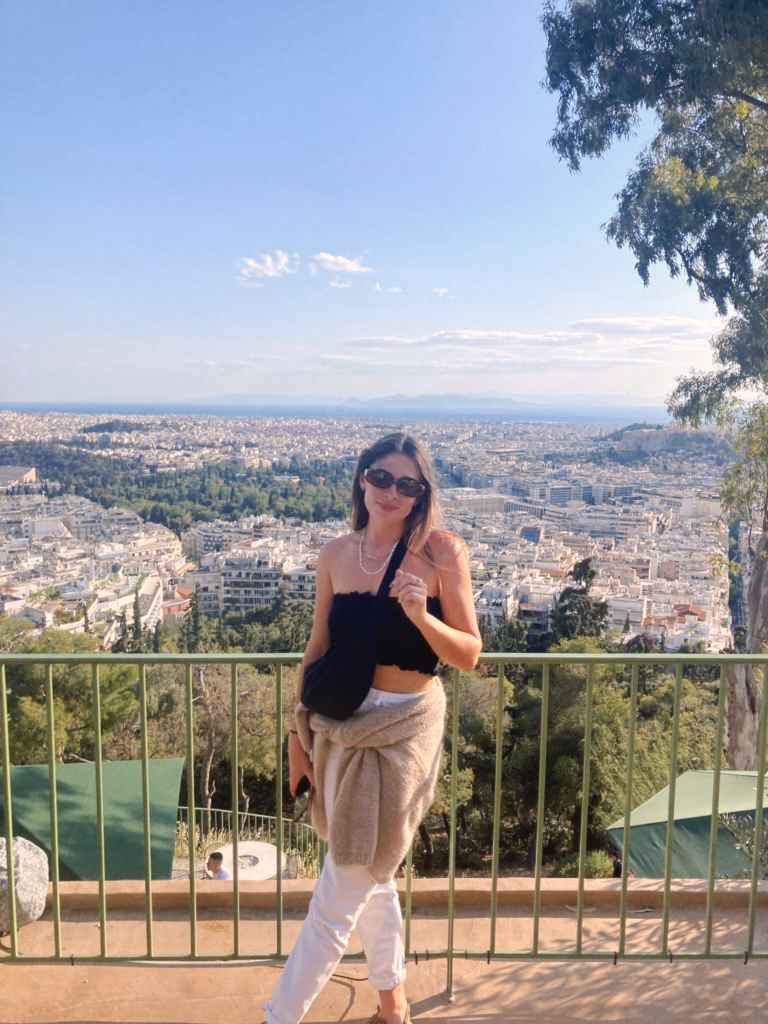 I am the Head of Interiors at Homes & Gardens. I started off in the world of journalism in fashion and luxury travel and then landed my first interiors role at Real Homes and have been in the world of interior design ever since. Prior to my role at H&G I was the digital editor at Livingetc, from which I took a sabbatical to travel in my self-converted van (not as glamorous as decorating a home, but very satisfying). A year later, and with lots of technical DIY lessons learnt I am back to writing and editing, sometimes even from the comfort of my home on wheels.