How can I make my house look more inviting? Interior designers share their 9 secrets for a sociable space
Martin Hulbert and Jay Grierson of Martin Hulbert Design on inviting rooms for entertaining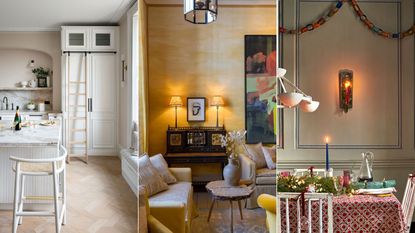 (Image credit: Pael Raeside / Martin Hulbert Design / Mark Bolton Photography / Future)
The most important thing when you're creating a space where you want to entertain is to design somewhere that has the right atmosphere, and where everyone feels comfortable.
When we entertain, we both like to make things as informal as possible. When you have people around to your home, it's about having fun, relaxing, and enjoying each other. You don't want to create an interior that's stark and stiff and pretentious. You want your home decor ideas to feel relaxed and lived-in.
Below, Martin Hulbert and Jay Grierson of Martin Hulbert Design talk us through how to create an inviting room for entertaining.
1. Prioritize seating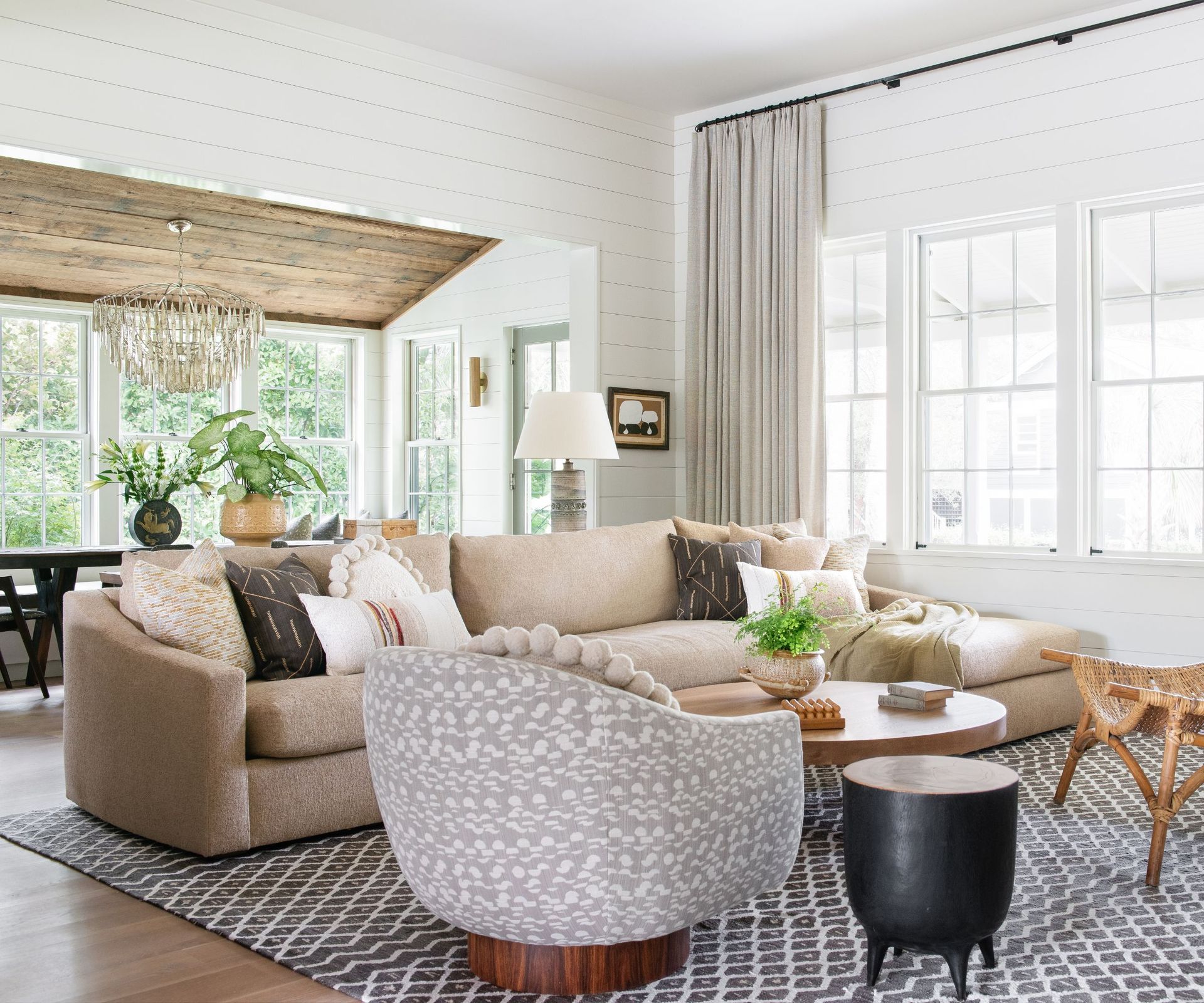 One of the first things to consider with the room's layout is living room seating. Even if we're designing a hotel or a restaurant, we like to think about how a big country house drawing room might be laid out. Different types of living room furniture, from sofas and formal chairs to stools of different heights, help break the space into different zones, and allow people to move around freely. A small table the height of a dining table in one corner can be a good place for people to perch. We often have stools that live underneath the coffee table, which prevents the room looking like a sea of chairs.
2. Consider sound
Sound is an important thing to consider when you're designing a room that will be filled with people. Having enough soft furnishings is essential to prevent that tinny sound, which guests might not consciously notice, but it will leave them feeling strange.
3. Create a fabric wall
Fabric walling in dining rooms is incredibly luxurious, but if you can't do that, consider using huge banners of fabric, as we did earlier in the year at the WOW!house. We used fabric that looked like hessian and frayed its edges. It really helped absorb more of the sound and gave a warmer feel to the room. One trick we learned from restaurants is to use a piece of curtain lining and put it under the table; you can apply it with double sided sticky tape.
4. Invest in sound dampening curtains
Curtains are also great for dampening the sound and making the atmosphere softer. Linen is a great fabric for curtains because, if you get a beautifully made linen, it can fall in just the perfect way.
5. Get the lighting right
The way you light a room is key to creating the right atmosphere. Never have overhead lights on; instead, aim for a slightly underlit room. Lamps at different heights give you all the light you need, and lampshades in warm colours create a cosy feeling. Sometimes I even spray paint the insides of them gold, to give a softer glow.
6. Be flexible
You need to be flexible with your space. People tend not to end up where you expect them to. It can be nice to move your guests around the house. For Christmas dinner, it's nice to start with canapés in an informal room – not the dining room – allowing the host to pop back to the kitchen to finish the rest of the food, then move your guests into the dining room to serve dinner.
7. Set the table for an informal meal
Keeping things informal makes everyone feel more relaxed, and you can do this even in the way you set the table. We don't set the cutlery either side of a plate anymore, that feels too stiff; we would either put it on the napkin at the side of the place setting or leave it in a pile on the table.
8. Encourage sharing
We host an occasional supper club together and we've found that small sharing plates is the perfect way to encourage sociability; it allows people to share and chat about the food. We rarely would use matching plates; it is better to think about how a dish would look on a plate. We both like collecting pottery; it's nice to be able to use your found items.
9. Provide space for everyone
If your dining table isn't large enough to accommodate all the guests, you can buy a large board and put it over the table; then just throw over a cloth. If you do have space, a square table can be really nice instead of a long rectangular one. It's very equal because everyone is facing each other, and there is no head of the table, and there's sufficient space in the middle for flowers and food.
Sign up to the Homes & Gardens newsletter
Decor Ideas. Project Inspiration. Expert Advice. Delivered to your inbox.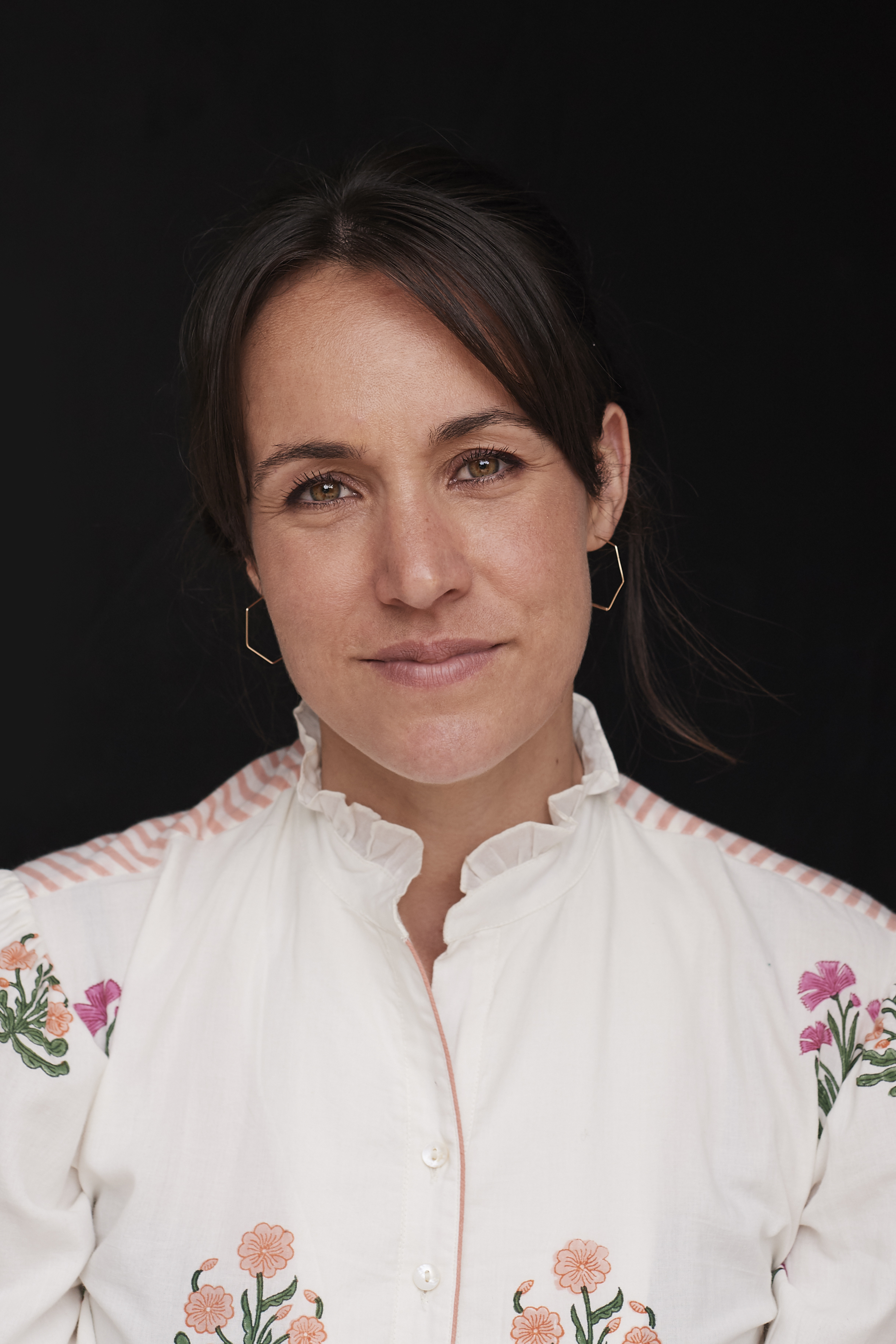 Jessica Salter is an interiors writer who interviews the leading interior designers and tastemakers each month in Homes and Gardens about their inspiring, yet practical ways to instill a slice of high-end design nous in our own homes and lives.
Jessica has had the luxury of snooping around some of the most stylish houses in the world, such as Pearl Lowe's Cotswolds manor house, designer Matilda Goad's London house and the interior design studio and husband and wife duo Buchanan Studio. She delights in asking the biggest names in the world of interiors, from Nina Campbell to Sophie Ashby, the really practical questions that we all want answers to – such as where to source that perfect living rug, kitchen cupboard handle, or paint finish – and loves finding out the design hacks that we can all achieve, especially on a budget.
After studying English Literature, Jessica started her career in journalism as a news reporter at the Daily Telegraph, before moving into the paper's Saturday Magazine as a commissioning editor of lifestyle and food features, interviewing cultural influencers from authors and actors to politicians and inspirational figures, reporting on key trends across the sectors of health, fitness and wellbeing.