British Style: Ian Mankin
Ian Mankin is renowned for its natural woven fabrics and furnishings made in Lancashire, UK, and exported to the US and across the world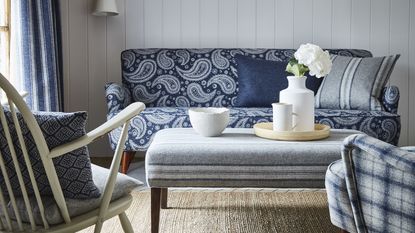 (Image credit: Ian Mankin)
Founded in 1983, Ian Mankin has established a reputation as the fabric house of choice for natural British woven fabrics and furnishings. They're made in one of the last remaining family-run mills in Lancashire, England, and exported to the US and across the world.
Here we look at Ian Mankin's start in business, the growth of this interior design powerhouse, and the brand's innovations today.
The man behind the name
The son of a London-based fabric wholesaler, Ian Mankin's first foray into business was during the 1960s when he worked as a fashion designer specialising in high-end leather goods. With a shop on London's fashionable Carnaby Street, he designed clothes for the Beatles – including some signature leather trench coats – as well as Michael Caine and President Ronald Reagan. However, when the foundations of that business began to look shaky, Ian decided to take a step in a different direction.
Casting around for avenues to explore, he came across the ticking fabric which was used in France to cover mattresses and it gave him an idea of setting up a fabric firm which elevated otherwise everyday materials to high-end interiors. Alongside promoting ticking as an upholstery or curtain fabric, he also used muslin, which had until then largely used in cheese production, draped over four-poster beds.
The inspiration came from his upbringing – forays into his father's wholesale textile business in Soho – and the choice to embrace natural fibres stemmed from the fact that synthetic fibres didn't exist in his youth. Instinctively, Ian also understood that clients wanted fabrics that looked instantly at home, removing the shock of the new. It was a look he described as 'accessible elegance'.
In 1983, Ian Mankin opened his first fabric shop in Primrose Hill, north London and, at the same time, he began taking out regular advertising in design magazines. Despite an idiosyncratic approach to business which led to banning computers, credit cards and accounts, the shop quickly became known as the place to go for striped furniture fabric.
Business began to grow. In 1992, he opened the second London shop in Wandsworth Bridge Road, Fulham and, a few years later, established Mankin by Mail, a catalogue order service. He published his book, Natural Fabrics: Simple & Stylish Soft Furnishings in 1997 which cast the net even further.
The next step: made in Lancashire
While the early collections were largely woven in India, Ian Mankin approached John Spencer Textiles, a weaving mill in Lancashire, to start producing some of his designs around the year 2000. Based in Burnley, the birthplace of the world's industrialised cotton weaving industry, John Spencer remains one of the last surviving family-run cotton mills in Britain.
After he retired from the business in 2008, the firm was bought by John Spencer and is today run by the mill's 6th generation owner, David Collinge. The team decided to close the Primrose Hill shop in 2011 and expand the remaining shop in Fulham. Quickly, they noticed a gap in their range for plains to support the stripes, tickings and ginghams and expanded the collection accordingly. It was a move that proved fundamental in the substantial expansion of the brand.
British fabric, global name
Key to accelerating the growth further – and seeing Ian Mankin fabrics used in interior design schemes across the world – was the decision to focus on selling to the trade. The firm established an export business which, in the space of 12 months, saw its collections being distributed throughout 26 countries in Europe, Asia and Australia.
In 2018, they engaged Claremont Furnishings in New York and Los Angeles to distribute in the US. To date, Ian Mankin are now represented by additional distributors in Texas, Tennessee, Florida and Boston; the plan is to extend this to every state by 2028.
Adapting to modern times: going green
In 2019, the company took the decision to ensure that all of its fabrics are made from natural, recycled or certified organic fibers. During the weaving process, no chemicals are added, and the only finishing treatment is that they are washed in water sourced directly from the Pennine Hills. At the same time, Ian Mankin began a zero waste initiative which looks at interesting ways to use waste yarns and to repurpose waste stock.
Enduring quality
Each collection produced – and there is one a year – has to have an element of Ian Mankin's 'handwriting', that is a nod to a stripe, texture or color which roots the design into the original range. Palettes continue to be sensible rather than trend-led. In 2019, Ian Mankin teamed up with the British building conservation charity The Landmark Trust to raise money. The fabrics are all woven in house while the collection of cushions, lighting and accessories are all made in the UK.
Sign up to the Homes & Gardens newsletter
Decor Ideas. Project Inspiration. Expert Advice. Delivered to your inbox.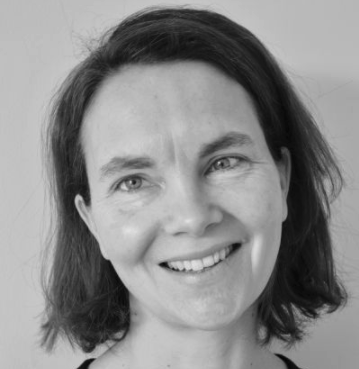 Arabella is a freelance journalist writing for national newspapers, magazines and websites including Homes & Gardens, Country Life, The Telegraph and The Times. For many years she has specialized in writing about property and interiors, but she began her career in the early 2000s working on the newly launched Country Life website, covering anything from competitions to find the nation's prettiest vicarage to the plight of rural post offices.