5 Feng Shui living room mistakes you're making – and how the experts avoid them
Experts reveal what's bad Feng Shui in the living room and the ways to prevent it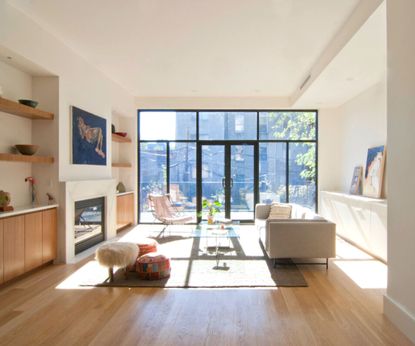 (Image credit: Anjie Cho Architect)
Sign up to the Homes & Gardens newsletter
Decor Ideas. Project Inspiration. Expert Advice. Delivered to your inbox.
Thank you for signing up to Homes & Gardens. You will receive a verification email shortly.
There was a problem. Please refresh the page and try again.
Feng shui living room mistakes can disrupt the flow of energy and prevent it from being the supportive and nurturing environment it should be, according to exponents of the ancient practice.
But in the same way that bedroom Feng Shui can promote wellbeing, if you understand Feng Shui's meaning and you're familiar with the mistakes that bring bad feng shui to the living room, it can provide a harmonious environment.
To enable you to swerve the traps for the unwary, we asked the experts to reveal the feng shui mistakes they see most often in the living room and share the ways in which you can bring good feng shui to the space instead.
5 Feng Shui living room mistakes to avoid
Living room Feng Shui principles suggest how the room can be designed to improve the flow of chi – the life force – by balancing the opposing but complementary yin and yang elements.
These are the most common mistakes the experts see, and their cures so you can create good Feng Shui in your home.
1. Blocking a window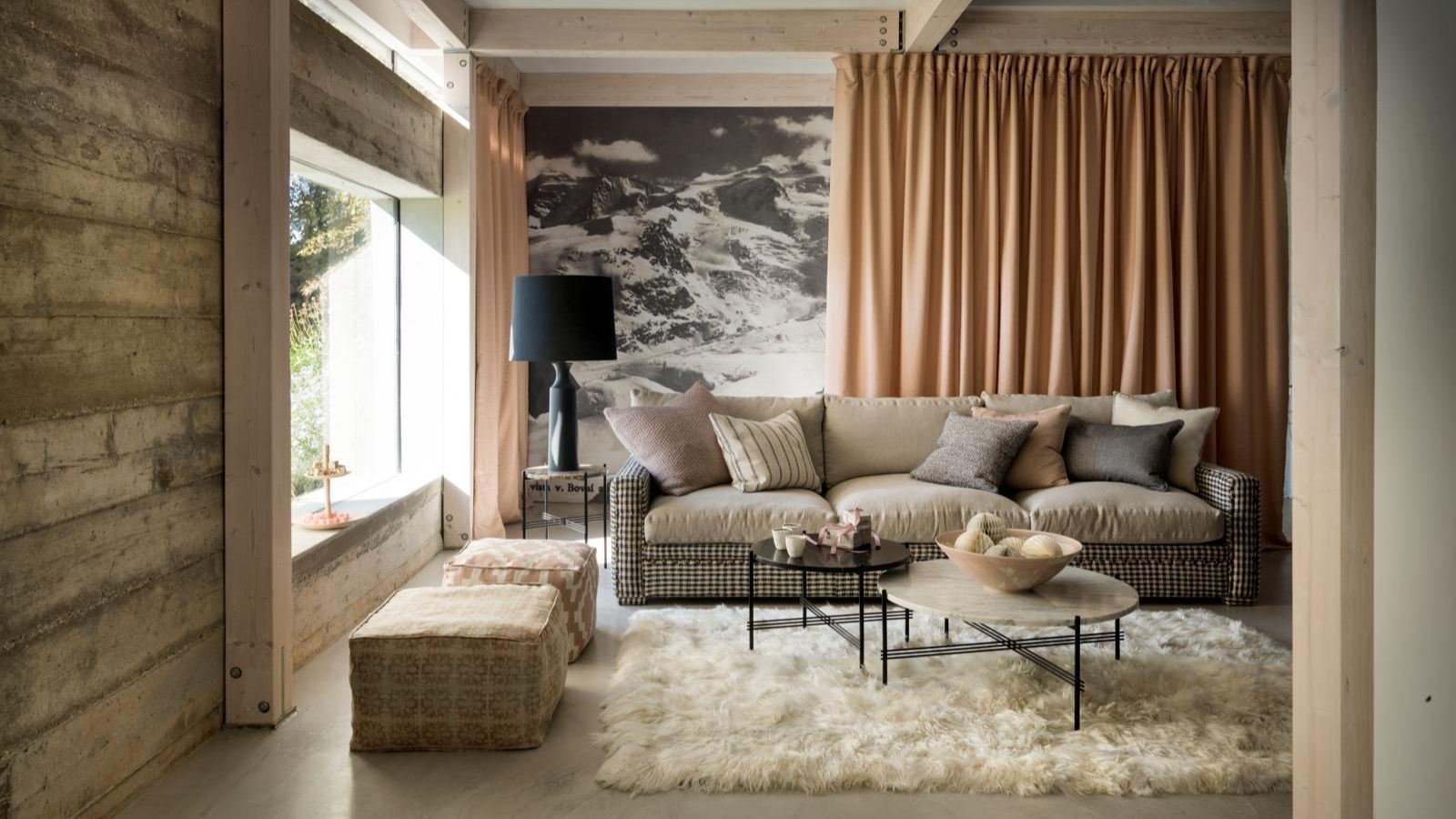 Blocking a window and making access to a view poor is a consistent error, observes Steve Kodad, feng shui master and co-owner/trainer of the Intrinsic School of Feng Shui. It can be the result of poor Feng Shui furniture placement, he explains.
'Feng Shui is first and foremost about making sure people are comfortable,' says Steve. 'The placement of furniture using the "classic armchair" (sometimes referred to as the command position) is a big thing to always consider. The usual largest piece of furniture in a living room/den is the couch. If at all possible, it should be up against a solid wall and have a view of who is entering the room.
'I often see homes that have the couch up against a window. This is a precarious position for a person on a subconscious level. Their back is unprotected and there is no support or buffer behind them. At the window, single chairs can be placed but at a less direct (parallel) angle. I have them placed at 45 degrees to lessen this direct exposure to a lot of energy coming through the windows. If a couch cannot be placed up against a solid wall, it is helpful to "float" it with a buffer behind it – like a coffee table or plants.'
Be mindful also that sitting with your back to the door in any room is one of the Feng Shui design mistakes to avoid but there is more than one answer to where to place a sofa, so there's a solution for every room.
2. Insufficient seating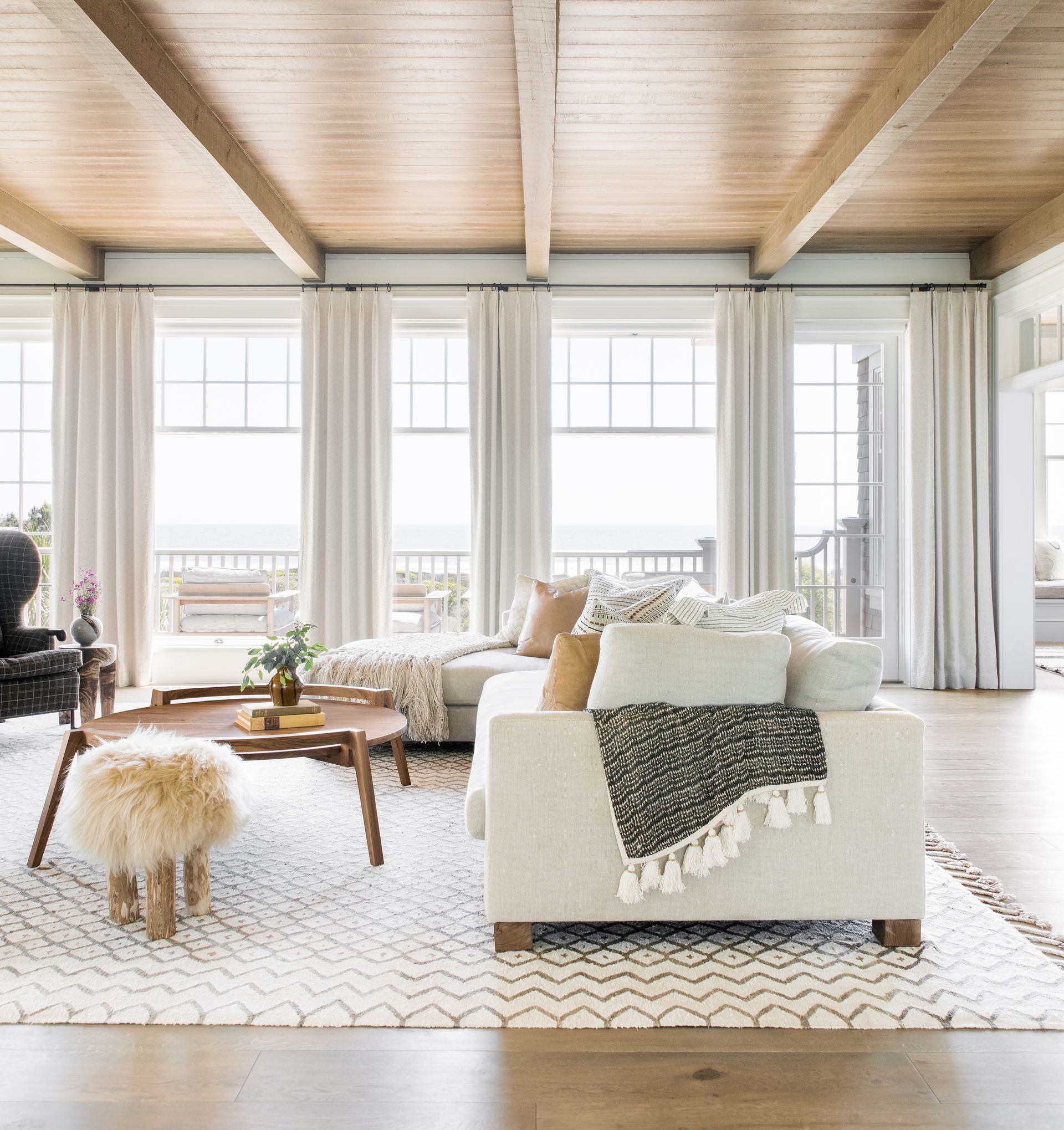 Failing to create space for everyone in the family to sit in comfort in the living room is a problem, says Anjie Cho, New York-based interior architect, Feng Shui advisor, and author.
'Make sure there's enough seating so there's a place for everyone to be seated comfortably,' advises Anjie. 'And if one wants to invite more friendships and more community and more family maybe you add a few more spots for sitting beyond what you have in your home already.'
Think furniture position, too. 'If you create seating around the TV that would encourage less conversation than if it was just seating that was gathered around a coffee table, for instance,' says Anjie.
3. Getting color wrong
Choosing a color that isn't appropriate for the purpose of a living room is another potential pitfall. 'A living room is a social room,' says Steve Kodad. 'Therefore, the choice of accessories and paint color should be more yang and less yin. Just a couple of adjectives to describe yang are active, light, bright, and warm. On the color wheel, these tend to be more reds, oranges, and yellows and all their thousands of shades.
'Whereas for yin, adjectives are sleepy, quiet, and cool. We want Feng Shui bedroom colors and Feng Shui bathrooms to have more of these characteristics. Colors are more blue, green, and dark shades. Too often, I see rooms with the wrong coloring for the purpose. In a living room, I do not want to see dark shades of blue, green, or brown (beige). This makes the room less vibrant, less social, and invites people to be less comfortable in a group.'
4. Lack of light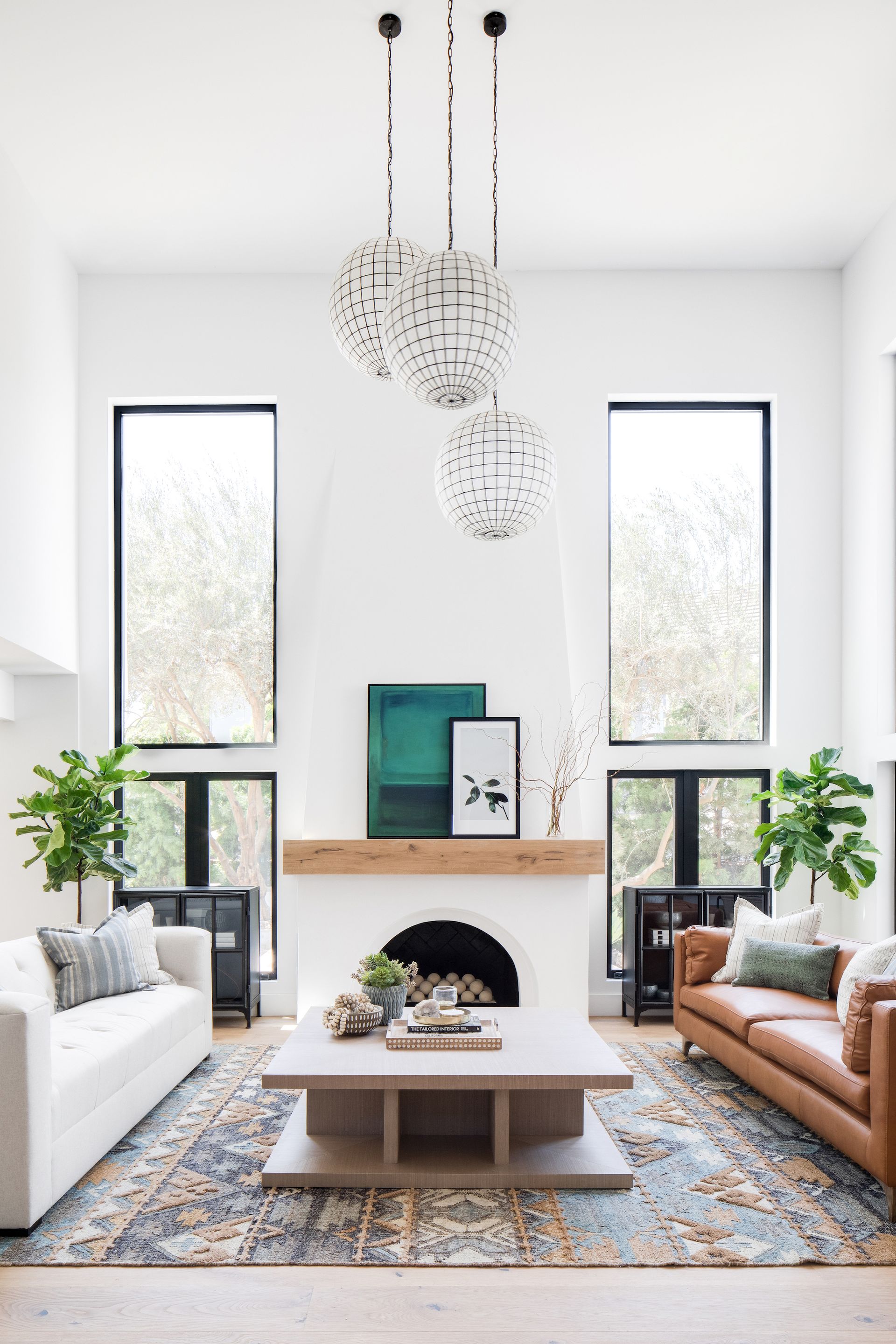 A room that's not well-illuminated isn't good for Feng Shui. 'Something to consider is not having enough light in the space,' says Anjie Cho. 'Bring in fire energy. Light is fire so that brings in more luminosity and more clarity and more inspiration and connection.'
Thinking of multiplying the light with a mirror? Be sure to follow Feng Shui mirror rules to avoid errors.
5. Absence of a focal point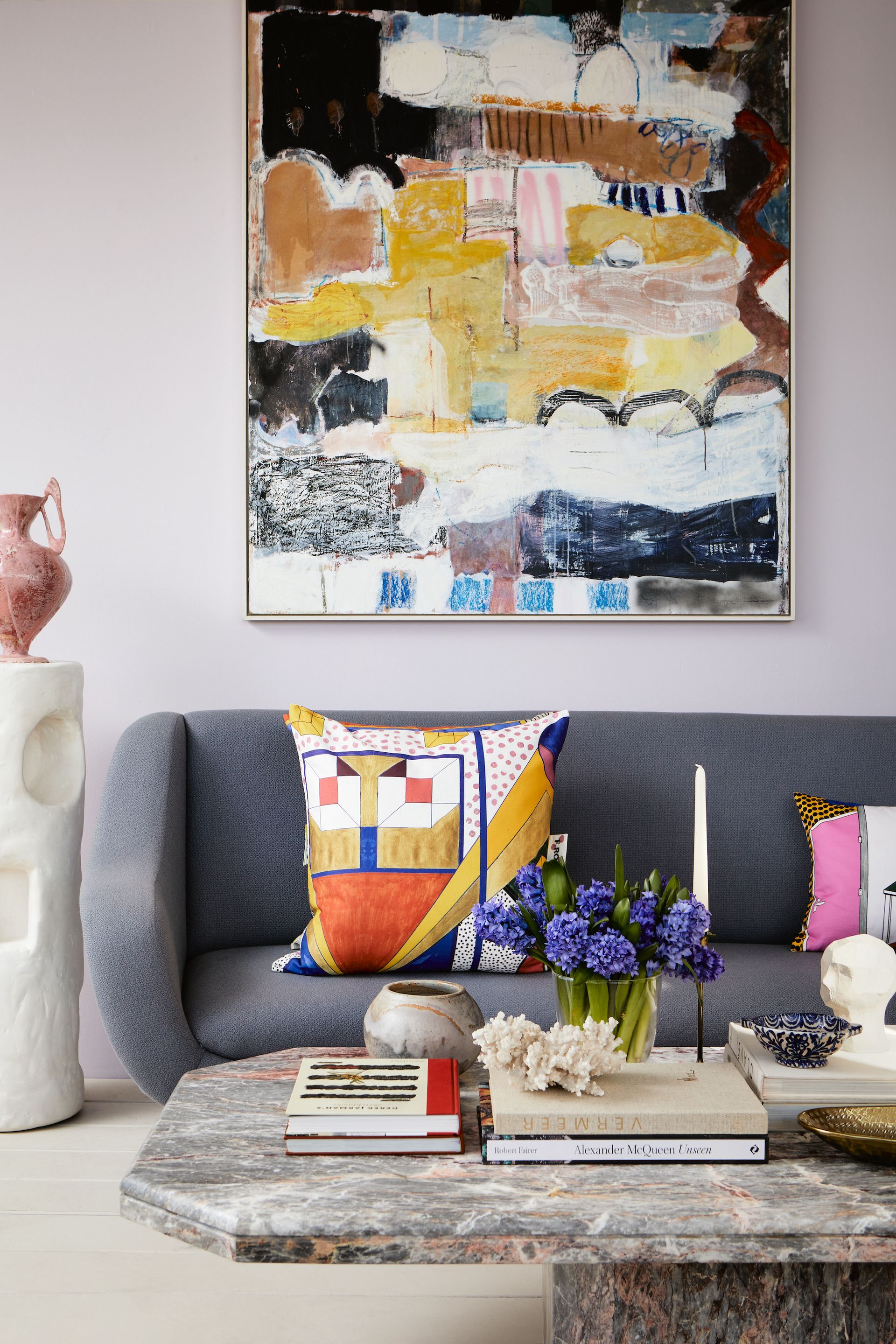 The lack of a focal point can happen throughout the house, points out Steve Kodad. 'But staying with the living room/den, a fireplace can be a focal point,' he says. 'Sadly, a TV can be one and takes up too much of the attention.
'A beautiful, colorful painting is a great way to create one,' he suggests. 'If there is a large window in this room, the view outside can draw individuals (and chi) in. A room needs to magnetically draw us in. A focal point, played up, does this and welcomes everyone.'
FAQs
How do I Feng Shui my living room for wealth?
To focus on increasing your prosperity you need to activate the Feng Shui wealth corner of your living room. The wealth corner is a section on the Feng Shui energy map that can enable you to channel energies to a particular life concern – including that of the wealth aspect of your life. The corner can be found in different locations within a home, including in the far right corner of the living room and you'll need to place objects there that symbolize abundance.
---
The living room is critical in creating a nurturing and supportive home. 'In Feng Shui the living room represents where we live, and it's a place where we interact with others,' says Anjie Cho. 'If you would like to cultivate more friendships and your family life, I would avoid neglecting the living room. Spend time there. Sometimes people spend time in their own rooms especially when you have teenaged kids so it's helpful to create a living room that's welcoming so people would like to gather there.'
Sign up to the Homes & Gardens newsletter
Decor Ideas. Project Inspiration. Expert Advice. Delivered to your inbox.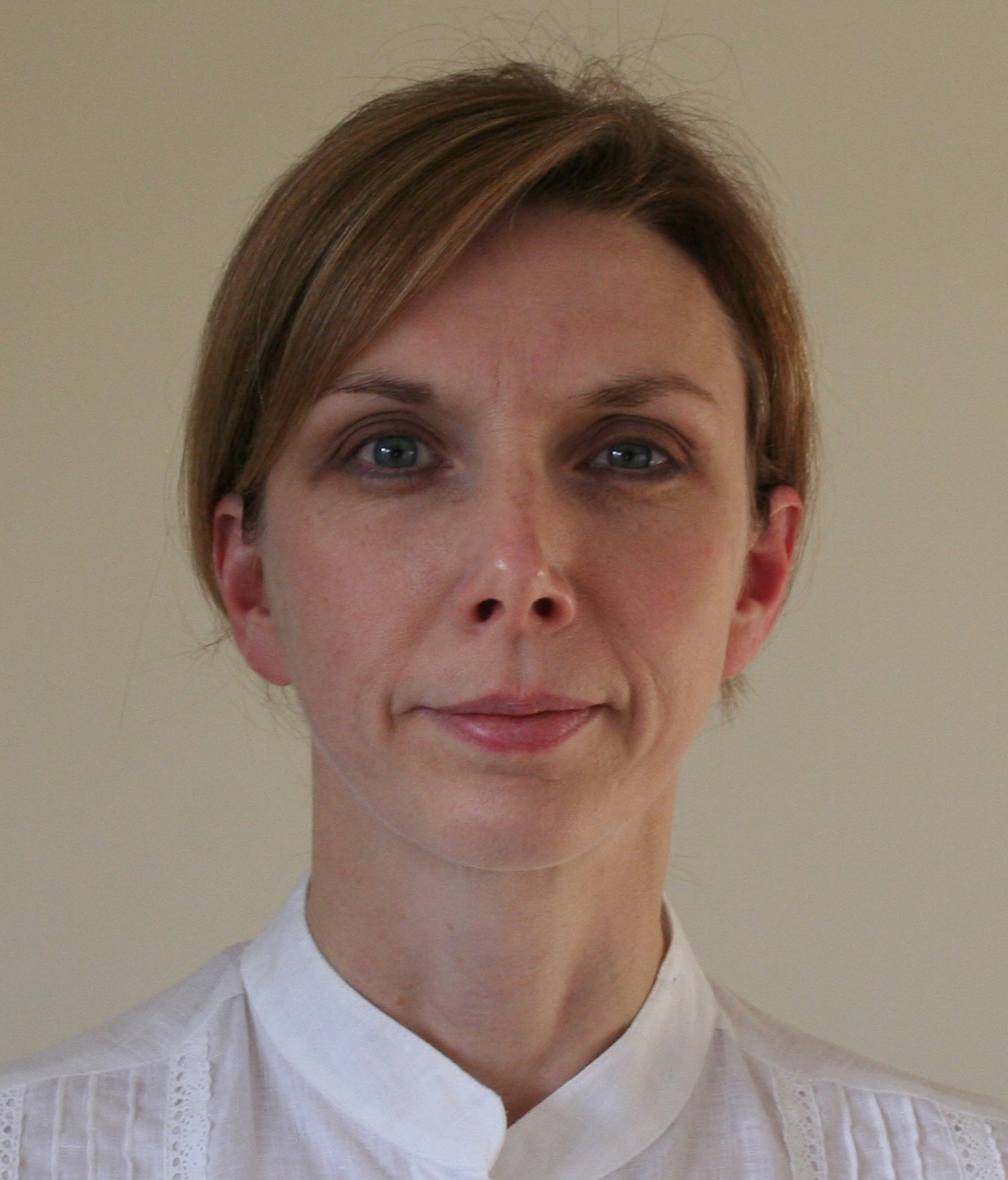 Sarah is a freelance journalist and editor. Previously executive editor of Ideal Home, she's specialized in interiors, property and gardens for over 20 years, and covers interior design, house design, gardens, and cleaning and organizing a home for H&G. She's written for websites, including Houzz, Channel 4's flagship website, 4Homes, and Future's T3; national newspapers, including The Guardian; and magazines including Future's Country Homes & Interiors, Homebuilding & Renovating, Period Living, and Style at Home, as well as House Beautiful, Good Homes, Grand Designs, Homes & Antiques, LandLove and The English Home among others. It's no big surprise that she likes to put what she writes about into practice, and is a serial house renovator.