Small living room layout rules – 8 things to consider that experts swear by
The dos and don'ts of small living room layouts that will increase flow, cohesion and the appearance of more space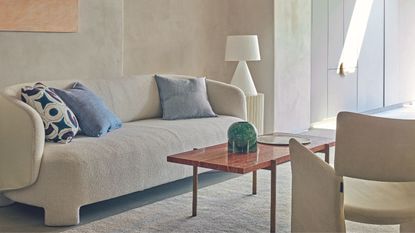 (Image credit: Future)
Sign up to the Homes & Gardens newsletter
Decor Ideas. Project Inspiration. Expert Advice. Delivered to your inbox.
Thank you for signing up to Homes & Gardens. You will receive a verification email shortly.
There was a problem. Please refresh the page and try again.
Small living rooms can be the coziest and most inviting kind of living room, and not only are the style, colors, and pieces of furniture essential to making your small living room feel homey but also the living room layout.
Small living room layouts often require you to be a bit more purposeful about things such as furniture placement and proportions in order to make sure the space doesn't end up looking cramped and disorganized. Embracing minimalism and considering the flow of your living room and arranging it accordingly can help you maintain a good balance of style and subtlety in your small living room. In fact, if done right, the layout can make a small living room look bigger.
Our experts advise their top tips for planning your living room layout.
1. Create a focal point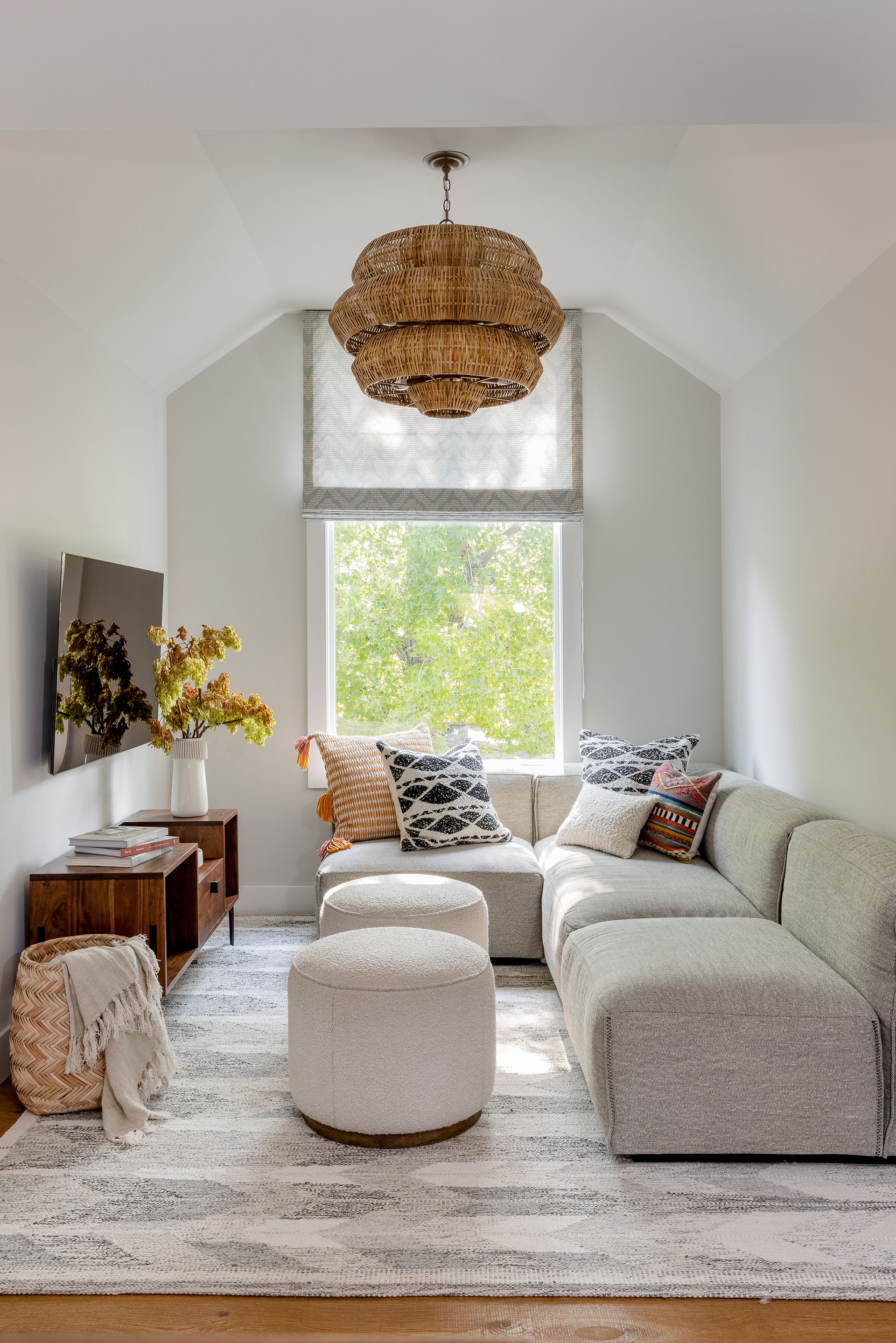 The first step in planning your living room layout is deciding on the focal point of the room. Often this will depend on what you use your living room for as well as where is the most sensible choice aesthetically. Sometimes it will be an obvious choice, for example, if there is a fireplace on one side of the room, you may want to have your sofa sitting opposite. Other times, there may be no clear focal point so you have more freedom of choice.
Then, arrange furniture in a way that suits the room's function. If you use your living room as a social space, then all your seating furniture can face the middle of the room, with the focus being a coffee table.
If you're a TV-loving household, this will be another potential focal point which your seating furniture will face or be partly angled towards. Small living room TV ideas include creative ways to place the TV that integrate it within the space. If you have a fireplace you could always achieve a double whammy focal point by placing the TV above the fireplace, but this is not essential. If you have an alcove on either side of the fireplace you can place the TV in the alcove furthest from the door, mounted on the wall or on top of a cabinet, or integrated within wall storage.
Lucy Searle, editor-in-chief of Homes & Gardens recommends, 'The key here is to make the room function well, and key to that is ensuring that furniture isn't too big so that it can be positioned to suit the effect you are trying to create, namely to set up the layout for socializing or, perhaps, watching TV.'
Lucy Searle has written about interiors, property and gardens for over 30 years, starting within the interiors departments of women's magazines before switching to interiors-only titles in the mid-1990s. In 2018, Lucy took on the role of Global Editor in Chief for Realhomes.com, taking the site from a small magazine add-on to a global success. She was asked to repeat that success at Homes & Gardens, where she has also taken on the editorship of the magazine, which is the UK's oldest interiors magazine at 103 years old. Lucy is a serial renovator and also owns rental properties in the UK and Europe, so brings first-hand knowledge to the subjects she oversees.
2. Embrace minimalism
Overcrowding is one of the main issues in small living room layouts, and while it may be tempting to treat your small living room like a big one by filling it with every bit of furniture that you feel is cohesive with the style of the room, it will create a cluttered and disorganized effect. Embrace minimalism to attract attention to the key features of your living room which will have a more striking overall impact.
3. Lay down rugs
Finding the right area rug sizes for the living room should be high on your small living room layout to-do list.
Living room rugs can be used to anchor the rest of the furniture pieces, and must be the right size for the room for your small living room.
Rugs that are too big can make a room look smaller and overwhelm the space, whereas rugs that are too small relative to the surrounding furniture and space can make the room seem disconnected and incohesive, making some furniture look out of place.
Cyrus Loloi, principal of rug specialists, Loloi, suggests, 'In general, be sure you first define the dimensions of a room with a measuring tape. This step is very important. Outline the area where you want your rug, and consider the location of doors and how they will open. Be sure to also keep at least 18" of bare floor exposed by the rug's edges. This is a classic rule that works for almost all rooms.'
Artem Kropovinsky, interior designer and founder of Arsight advises, 'Remember to pick a rug that's large enough to ground all your main seating pieces'.
Cyrus Loloi is the Principal and CMO at Loloi Rugs, based in Dallas, Texas. The company specialises in an array of home accents, such as wall art, throws and pillows.
Artem Kropovinsky is the Principal Interior Designer and Founder at Arsight, a New York based interior design studio. The company has a decade of extensive global design experience.
4. Consider the shape of the room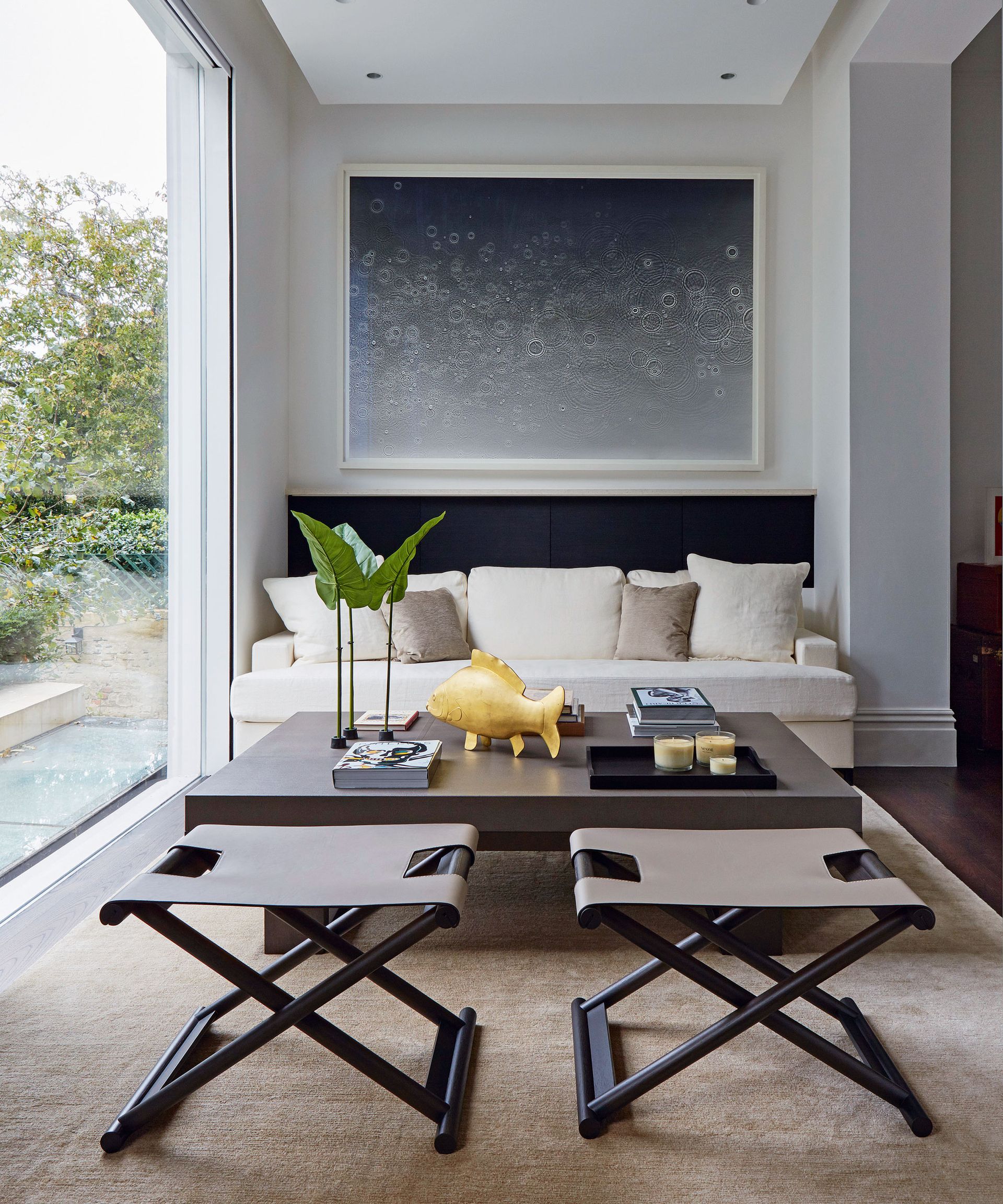 'The size and shape of your room will, of course, affect a small living room layout,' says Lucy Searle. 'However, you should look to buy the right size and shape furniture to suit its proportions and to tweak, cheat or fix an awkward-shaped room, if you can.'
Small rooms that are long and narrow can be quite awkward if they don't have the correct layout. It's good to create an L-shape with your seating arrangement. Whether this is one L-shaped sofa or a sofa and armchair used to create this shape.
Try and mimic the shape of the room in the rug shape. This will create a more natural arrangement for furniture. Also, a coffee table that mimics the shape of the room can enhance the flow of a living room.
5. Furniture placement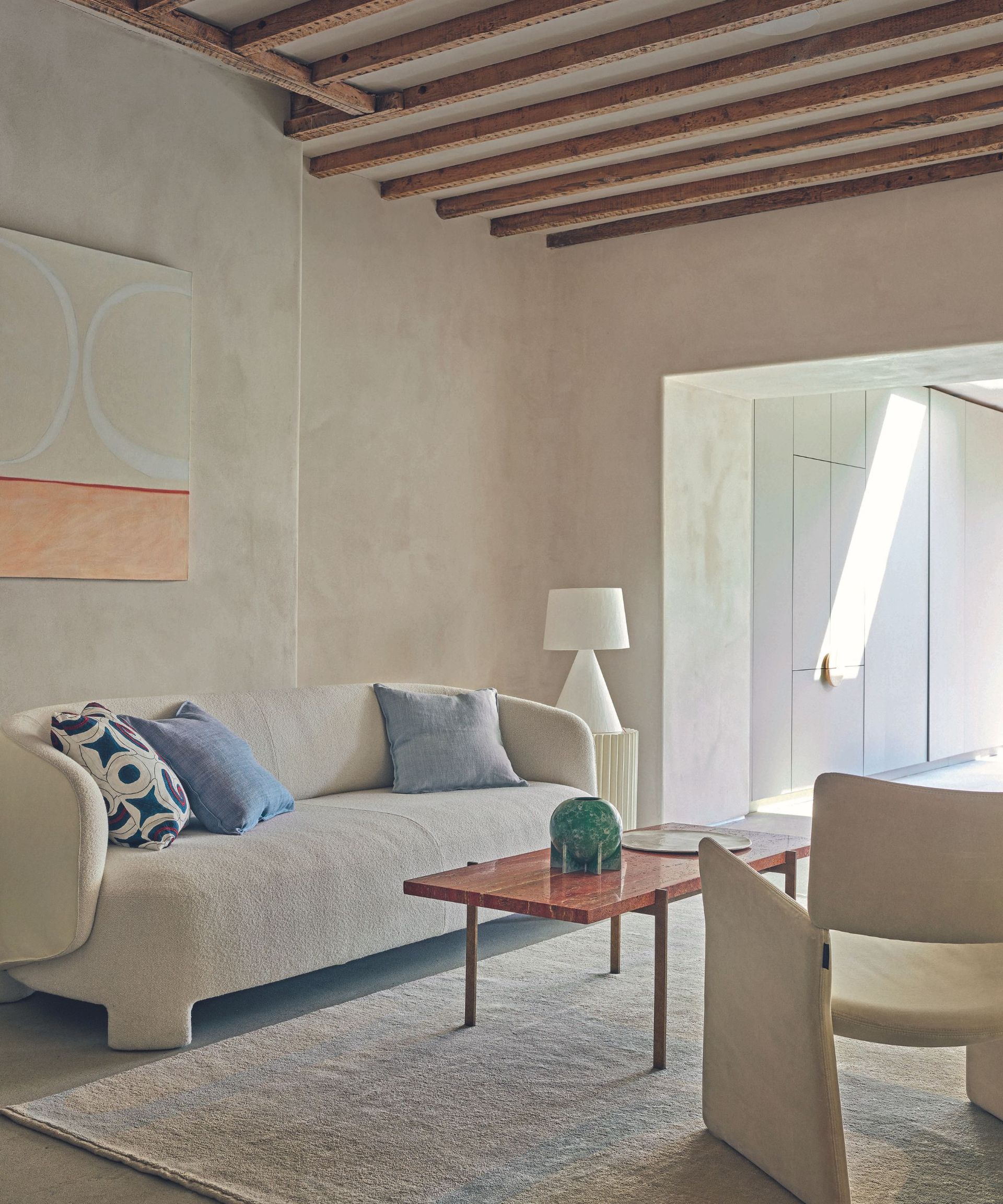 'Placement of furniture is like creating a well-choreographed dance. Every piece should move in harmony, providing space for free movement while serving its function. Think about balancing visual weight and guiding the viewer's eyes around the room. For instance, a large sectional sofa can be balanced with a pair of accent chairs or an arrangement of smaller pieces of furniture,' says Artem Kropovinsky.
There are a few furniture placement rules for small living rooms that just make sense.
After establishing a focal point and placing your rug, consider where you want to place your sofa or armchairs and the rest can be placed accordingly. Since a sofa will often be the largest piece of furniture and the place where you spend most of your time in a small living room, positioning it in accordance with the purpose of the room is a good foundation.
Sofas will normally have clear places where they should be located, especially in small living rooms, but this doesn't mean you have to go for the obvious choice. Where you should place your sofa can improve the Feng Shui flow in your living room.
If the room has no clearly good place to put the sofa – you may have a split-level living room, a sloped ceiling, or shelves on the back wall – a solution can be to pull the couch away from the wall, opposite a fireplace or TV.
You could also try two pairs of matching armchairs facing one another with a coffee table in the middle, rather than sticking to sofas. Chairs and armchairs can be flexible choices when it comes to layout. They can face angled partly towards your room's focal point, or sit in corners opposite to sofas. With armchairs that are not used to create an L-shape with the sofa or purposely used parallel to something else, you should keep them at an angle to help it stand out.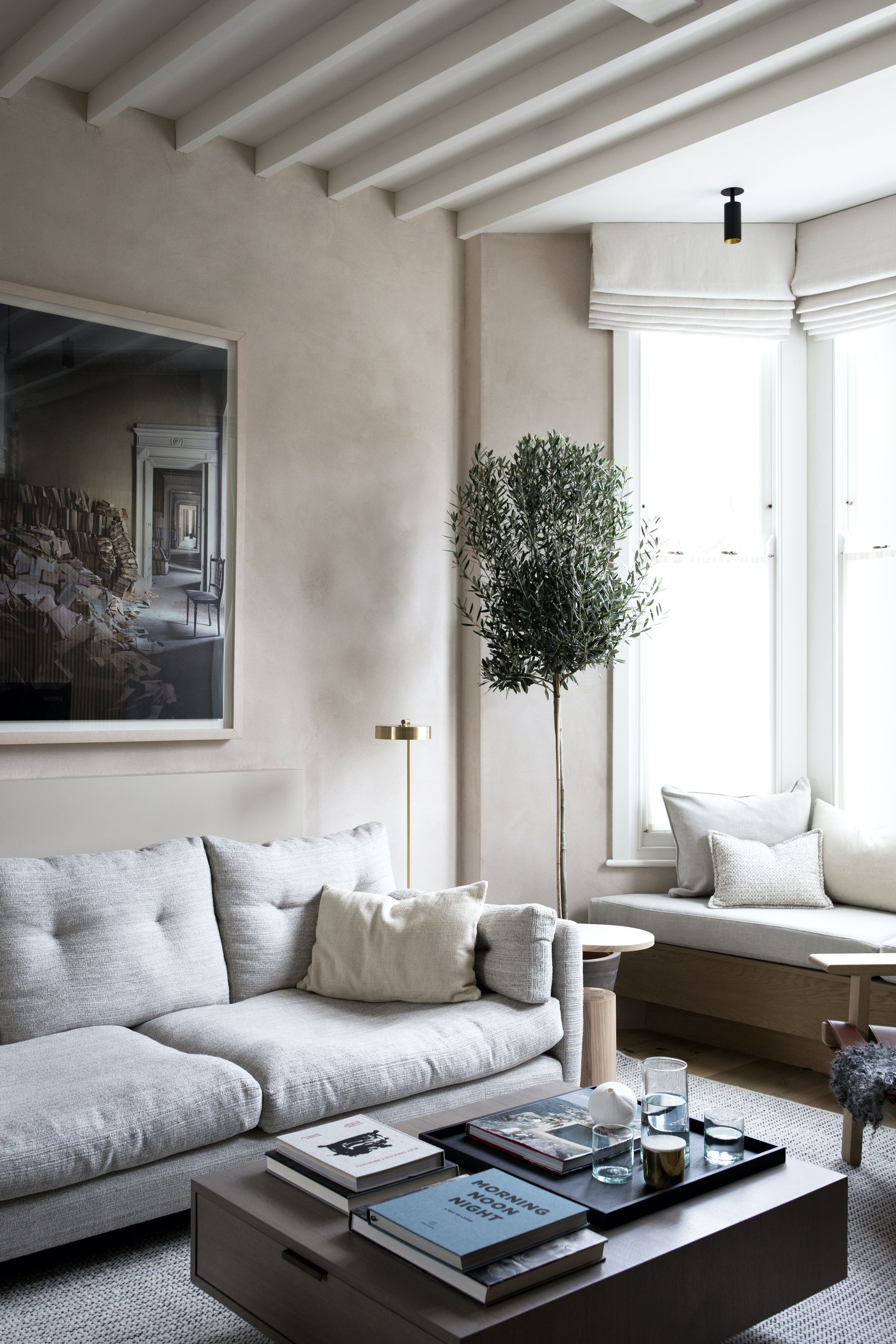 Normally, a coffee table or ottoman should be placed about 14 to 18 inches from the sofa. 'Don't feel that all your seating has to be pushed back against a wall. Even a small living room can benefit from an armchair in a corner being pulled away from the wall and faced in at an angle towards the rest of the seating', says Lucy Searle.
Omri Schwartz, design expert at Nazmiyal Rugs in New York 'Even in a smaller setting, make sure there is some breathing room by leaving at least a few inches between the backs of your pieces and the walls. This small gap can give the illusion of increased space.'
Taller coffee tables can be used to bookend sofas, or just be placed on one side, depending on the type of sofa and its location.
Rug-to-sofa positioning is also important. Sofas can be placed just behind the rug, or placed on its edge. This will create a zone that centers the sofa.
You can put taller decorations such as plants or baskets on either side of a fireplace. Create different levels to add visual interest by choosing a few decorations to adorn your coffee table or mantle place. Be selective about how you choose to decorate your living room since you want to avoid overcrowding the space. Few stand-out pieces will have a large impact.
6. Furniture proportions
Making sure your furniture is proportionate is important in any room, but especially in smaller rooms, because not only will any oddly proportioned furniture stand out, but choosing the correct sizes and scales for your small living room can make it seem bigger.
Considering proportion in a room means both the proportional relationship between pieces of furniture and between the furniture and the room itself.
The furniture doesn't have to all be the same height, but they should not be so dissimilar that your coffee table is too high for your sofa and feels more like a dining table, or an armchair looks small and unassuming next to a much bigger sofa. Mixing furniture styles can contribute to creating a personalized and visually stimulating space, so as long as they are similar sizes you can combine a whole variety of furniture styles.
You also won't want to overcrowd a small living room with large pieces that detract from the overall cohesion of the space.
Having less clunky seating such as armchairs, or two-seater sofas that don't have to consume a whole section can make the flow of the room more seamless. But make sure not to compromise your comfort.
A top tip for small living rooms is to get low-slung furniture to maximize the space.
7. Storage solutions – make it functional
Storage in a small living room needs to be both aesthetically pleasing and practical, to make the most of the small space you have.
There are a few ways to integrate storage into your living room layout, such as using storage options such as using cabinets instead of TV stands or finding coffee tables with storage. You could also consider having drawers under sofas, and storage in ottomans when planning the room layout.
Alcoves with shelves built in can be a non-invasive storage solution and can use up the space that may otherwise be awkward to fill. If you have little floor space, shelves that run up and over a door frame can be a great way to maximize a small space.
8. Maintain a flow
Artem Kropovinsky advises, 'While it's crucial to establish distinct zones within the living room, it's equally important to ensure a smooth flow. Avoid placing large pieces of furniture in paths of circulation, or grouping everything at the center, making the room's periphery feel like an afterthought. Remember, a well-designed room is one where every corner speaks.'
In any living room, having an unobstructed traffic flow is essential, meaning you don't need to be climbing over and weaving around bits of furniture. Often, when designing a small living room less is more.
Try not to make the room seem smaller than it needs to be having furniture, such as sofas, blocking an area. In Feng Shui, this is called a confrontational position and is advised against. Having a sofa facing away from an entry point can work in larger living rooms, but in smaller ones try to open up the space as much as possible by having furniture against walls where appropriate.
FAQs
Can you use mirrors to make the space look bigger?
Mirrors are a well-known way to make any room feel bigger by not only creating the illusion of more space but also reflecting light in the room which also makes it seem more spacious.
---
Finding the perfect living room layout for small living rooms requires planning future proportions, placement, and purpose, and adhering to the dos and don'ts that can make a small living room seem smaller.
By following these expert tips you should achieve an aesthetically pleasing, functional, and well-balanced space, perfect for whatever socializing or anti-social relaxing your living room will be host to. Make sure to make stylistic choices with your living room layout that reflects your personal style – thinking outside the box is never advised against, as long as you maintain the comfort and ease of movement every living room needs.
Sign up to the Homes & Gardens newsletter
Decor Ideas. Project Inspiration. Expert Advice. Delivered to your inbox.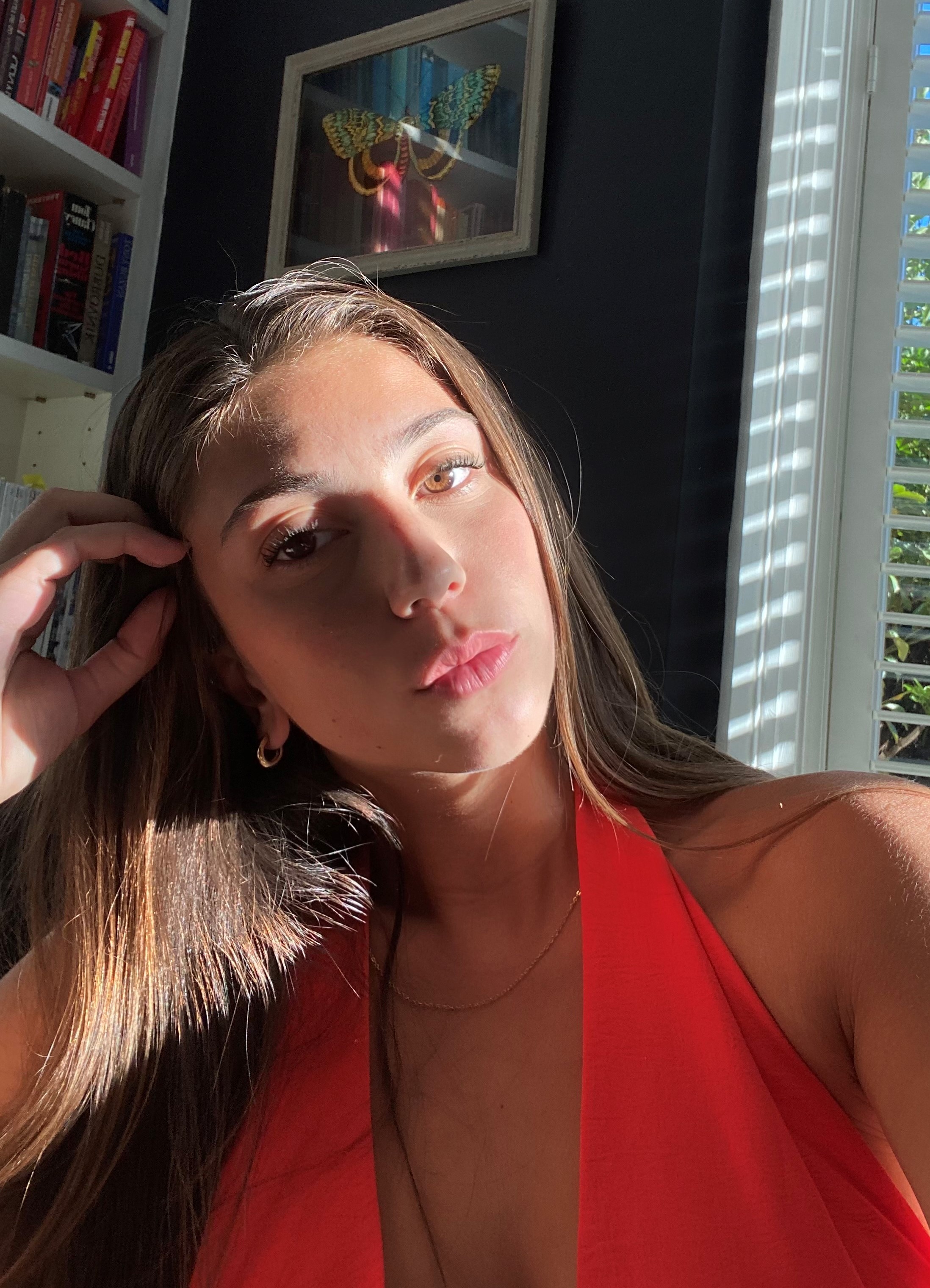 Lola Houlton is a news writer for Homes & Gardens. She has been writing content for Future PLC for the past five years, in particular Homes & Gardens, Real Homes and GardeningEtc. She writes on a broad range of subjects, including recipe articles, reviewing products, writing 'how to' and 'when to' articles. Lola now writes about everything from organization through to house plants. Lola is a graduate student, who completed her degree in Psychology at the University of Sussex. She has also spent some time working at the BBC.