My interior design schemes often start with tile – this is why, and where I shop
The perfect starting point for a scheme, tile delivers color, texture, pattern and uniqueness to a scheme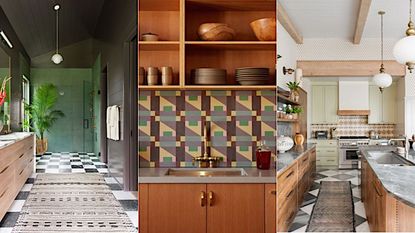 (Image credit: Katie Charlotte Photography/Cortney Bishop / Commune / Exquisite Surfaces)
Tile is an essential binding element in every home or space.
The resources and tile trends have exploded in the last decade; if you can imagine a color or motif in tile, it can be done.
With so much choice involved, the creative urge can be set to burn out, so I often like to focus my projects by selecting tile ideas first and allowing it to set the color tones to follow.
The painter's palette grounds any composition, whether in painting, film or design. The palette is the building block from where all your creativity will grow. Most tiles, especially the ones I love, have a color system already embedded in the motif or glaze.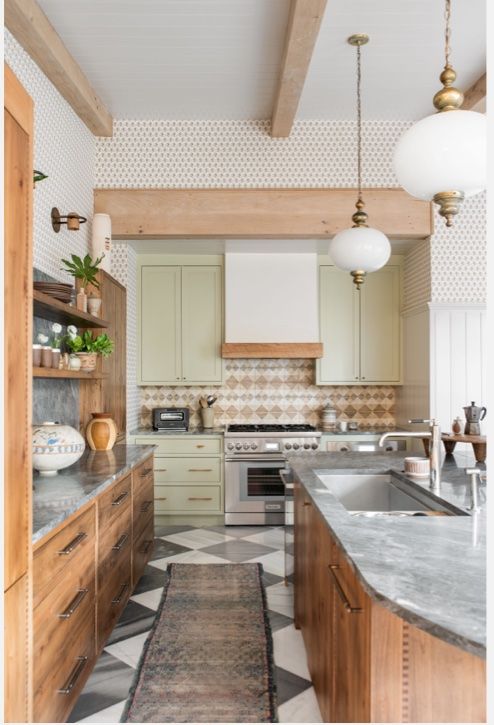 Tile helps me find just the right blend of earthy textures, patterns and hues to inspire the very foundation of a project story.
My firm is design-build oriented so we begin these conversations and processes early, even if we don't know where tile will go in a project. I start sampling right away, always as a method to source the unifying color scheme. I do this after getting a deeper sense of what makes my client tick, what soundtrack moves them and lights them up – music is also essential to my creative relationships. There can be music in tile too, think lyrical patterns and vivid notes of color!
I gravitate towards tile vendors who are more Arts and Crafts-forward versus the monochrome and stale subway tile trend. Subway tile is in many ways a staple of American Modernism since it was used for sleek easy to clean surfaces in early 20th century urban development. Today, it falls flat in generating any dimension or energy. Plus, it won't give you a color scheme in the way that patterned or multi-colored glazed tile will.
I have always been a champion of the Arts and Crafts movement out of Britain in the late 1800s – the design philosophy pushed back against cold industrial modernism. This style favors artisan-made goods, creative originality and detailing, expressive power and uniqueness, cornerstones of my own creative approach.
There is a way to pull color from tile textures and bold graphic styles that started with this historic design wave. Artisan-made tile and creative patterning reveal an already unified color palette from a single sample, if you find the right one.
There is an explosion of this style trend by contemporary clay tile artisans. For example, the design studio, Commune created the Abstrakt Tile 2 (above) for the materials firm Exquisite Surfaces this year. The ceramic was informed by the color breakthroughs of the abstract expressionist movement, the tile is both a unified color field and highly modern pattern in one.
By taking a tile like this, I can build an entire project around it, and it becomes an essential part of my vision, and all the parts are already in harmony. Hue, texture, and line, patterned, or multi-color glaze can dictate unified color in any room or build-out.
Never stop at kitchens and bathrooms – tile creates visual vibrancy wherever it is laid.
Layering your home with tile patterns exudes confidence and allows for moments of opulence or moodiness to occur. I recently renovated my den floor in large scale marble checkerboard tile and realized that it just exudes cool energy and expands the beauty of my space.
Also, exploring tiles in shades of greens, plums and earthy terracottas feels environmental and can be fresh or moody by hue.
I find myself gravitating towards these shades for timeless longevity but experiment and play. Artisans like Tempest, Commune, Fireclay and Heath, have many graphics, motif-styled and patterned options.
Tap into your desired expressive feeling for your space and select a bold and playful tile that will give you the color palette of your dreams. Unifying color through the artistry of tile has never been easier. Literally anything you can dream can be made in tile. Use this as a tool to harmonize and select your colors with ease' this will transform your process and elevate any and every room.
Sign up to the Homes & Gardens newsletter
Decor Ideas. Project Inspiration. Expert Advice. Delivered to your inbox.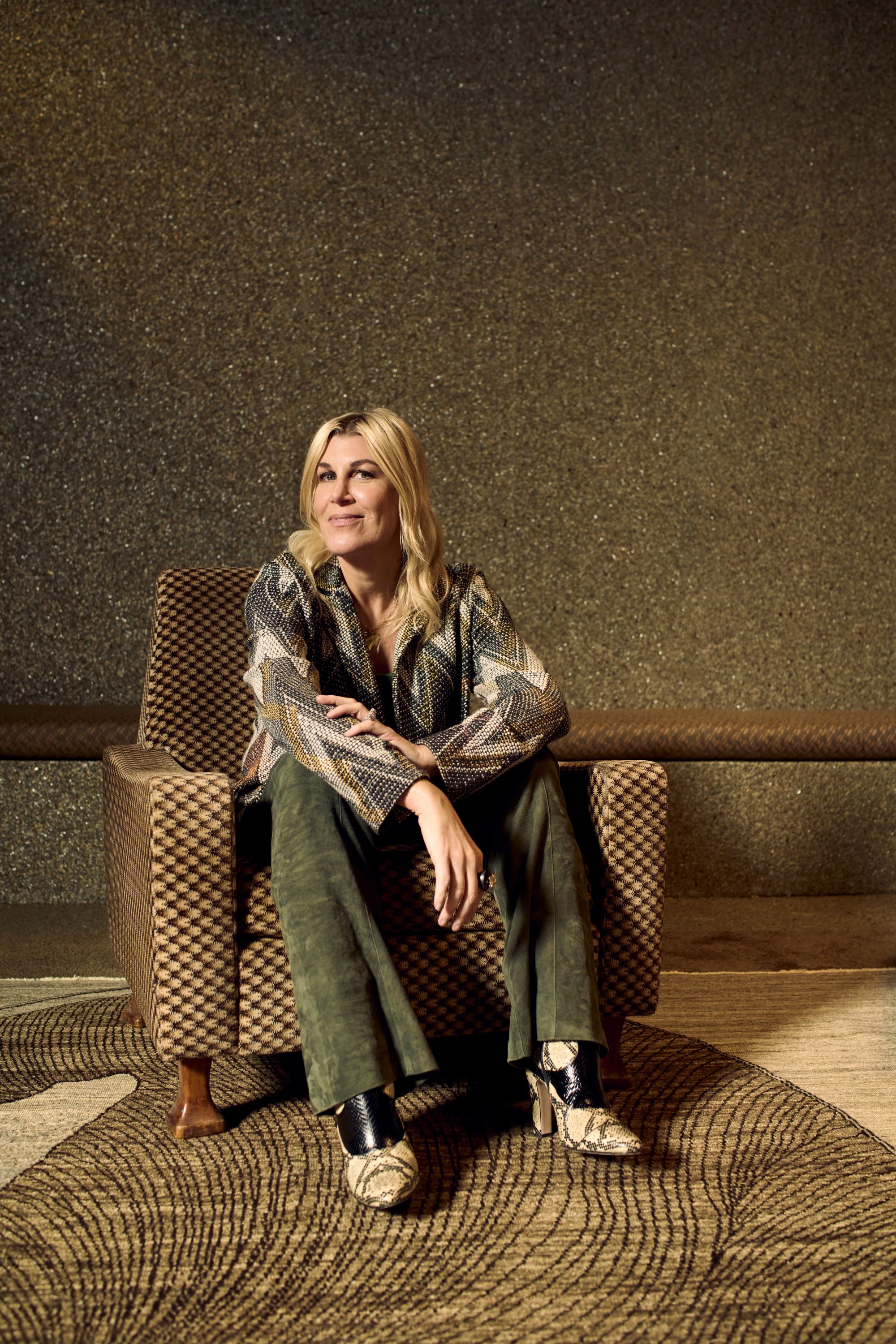 Cortney Bishop, principal design and owner of Cortney Bishop Design, founded the full-service interior design firm in 2007. She holds a BBA in business marketing from the University of Georgia, and pursued her design career by blending her passions for travel, art, fashion and music. Her wide-ranging talent and innate ability to mix patterns and hues has resulted in a robust portfolio of diverse, inspiring residential and commercial projects, each reflective of a client's lifestyle, personality and aesthetic. Cortney regularly contributes to Homes & Gardens.