The Retro Revival trend – the popular aesthetic bringing the past to the present
This recent design trend is cropping up across social media – so what is Retro Revival, and why is the past so popular in the present?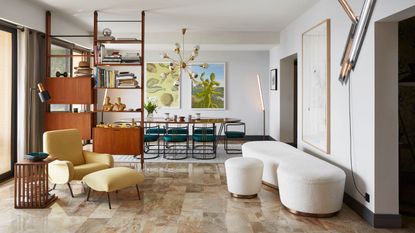 (Image credit: Humbert & Poyet / Francis Amiand)
The Retro Revival trend has been appearing across the internet recently, with vintage pieces and retro looks dictating how some design their spaces.
Whilst there is often an onslaught of interior design trends, the Retro Revival look is offering a timeless yet earthy alternative to so-called 'fast homeware.' Decorating with vintage is back and whilst some people are looking forward to what is new and next in the world of design, the people who are gravitating towards the Retro Revival are looking for a slower-paced life that appreciates original pieces and their nostalgic appeal.
We have spoken to designers about the Retro Revival trend to see how you could incorporate this enduring look into your home
What is the Retro Revival trend?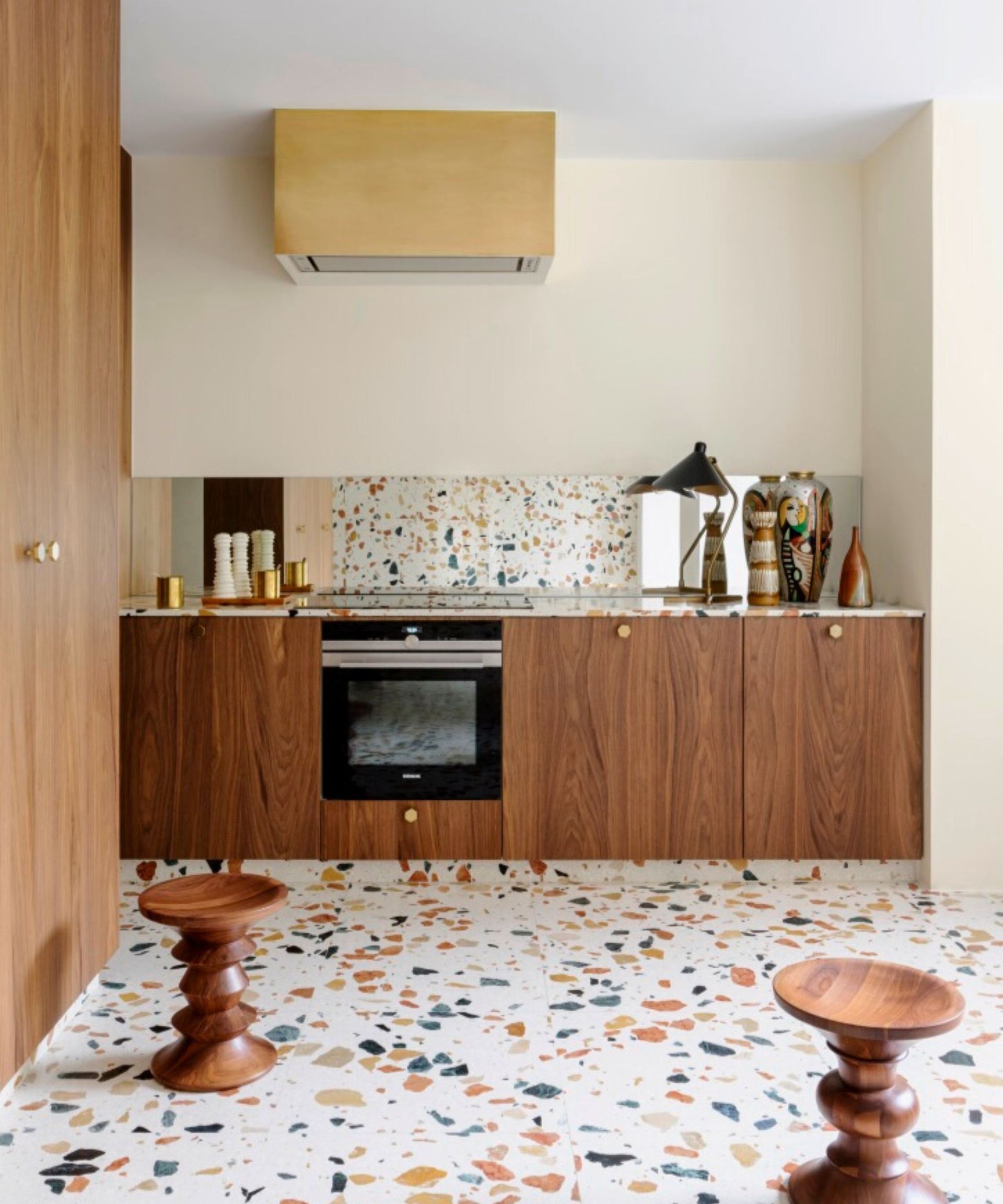 The original 'Retro' style began around the 1960s as post-war designers looked to create a bright and bold style of 'hope'. This style, therefore, had a fun and lively appeal that people are looking to revive in their homes today.
For designer Victoria-Maria of Victoria-Maria Interior Design, Retro interior design looks offer exciting results. 'Our vision is both avant-garde and sensitive to the current times,' she explains. 'I cultivate the famous "Zeitgeist" as we say in German.' The designer enjoys combining patterns, materials, and eras, creating bold room color ideas that are a source of infinite joy. 'The result is always stunning: warm, graphic, and with a joyful touch of surrealism.'
The Retro Revival aesthetic is characterized by timeless silhouettes that have a lived-in feel. A sister style to mid-century modern decor, the Retro Revival trend plays with heritage looks that are lively and impactful and forever pieces that ooze personality – much like many styles that play with decorating with vintage.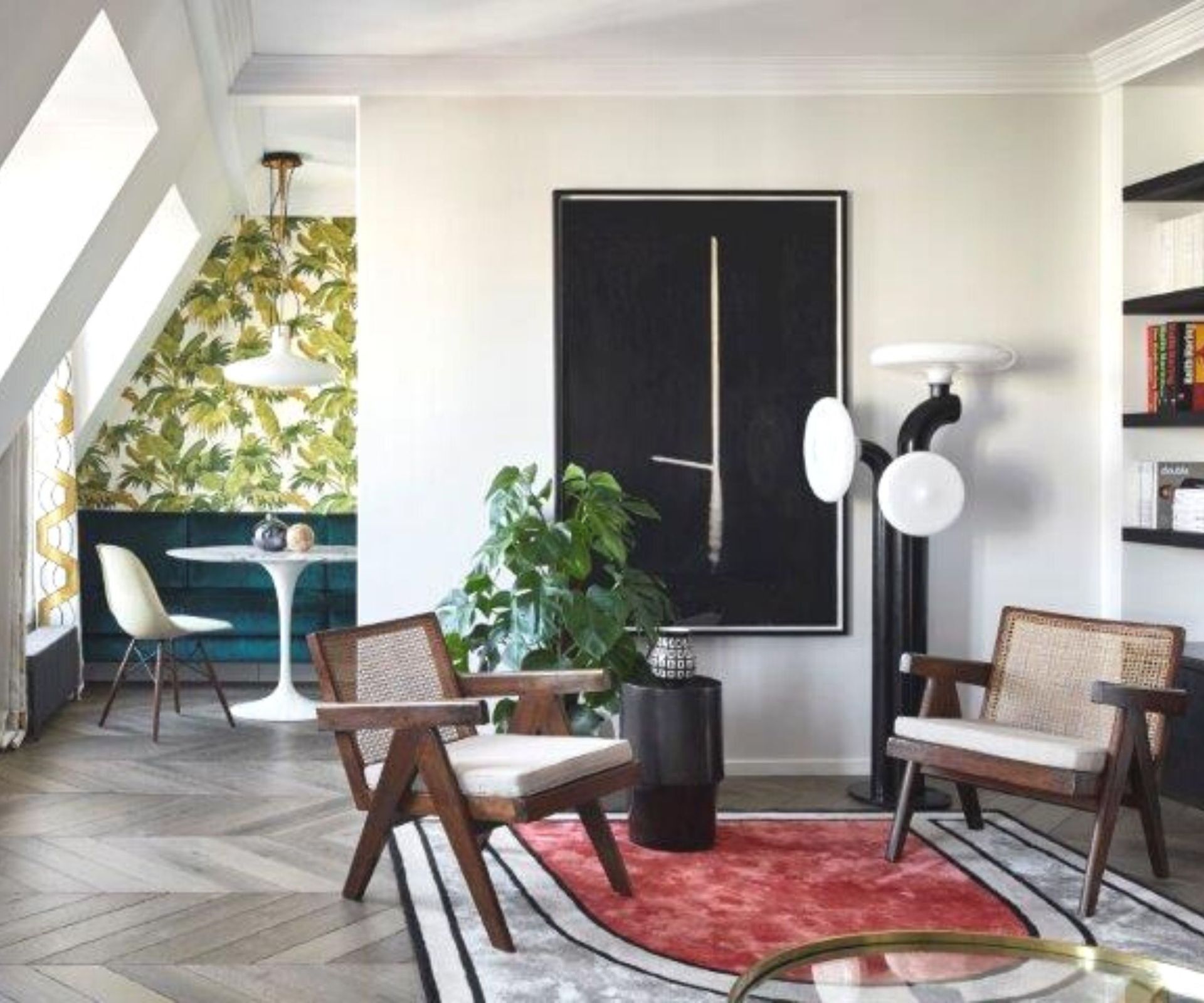 As a bonus, it also prevents wastage and allows for reimagination. 'Nothing is created, everything is transformed,' states duo Aurélien Raymond and Costanza Rossi of Studio Akademos. 'We think that the actual trend that is currently exponentially growing is people wanting eclectic interiors or interiors that tell a story and engage a conversation between past and present.
'Eclecticism has become such a big trend because, through globalization, traveling has become a person's status symbol in our society. It has become all about where one goes and how often one travels. By mixing past and present as well as mixing different cultures, one states one's ability to navigate through our global society.'
The duo looks at this style trend in a different way, however, and focuses on the interconnected nature of design through time periods. 'We don't really believe in a Retro Revival trend as such as each era has taken inspiration from another,' they add. 'Beaux Arts style has taken inspiration from classical (Greek-Roman) codes, for example, in the same way Art Deco revisited these same classical codes. Each stylistic period is both a synthesis of the assessed past and a reinterpretation of these codes.'
How to incorporate the new Retro Revival trend into your home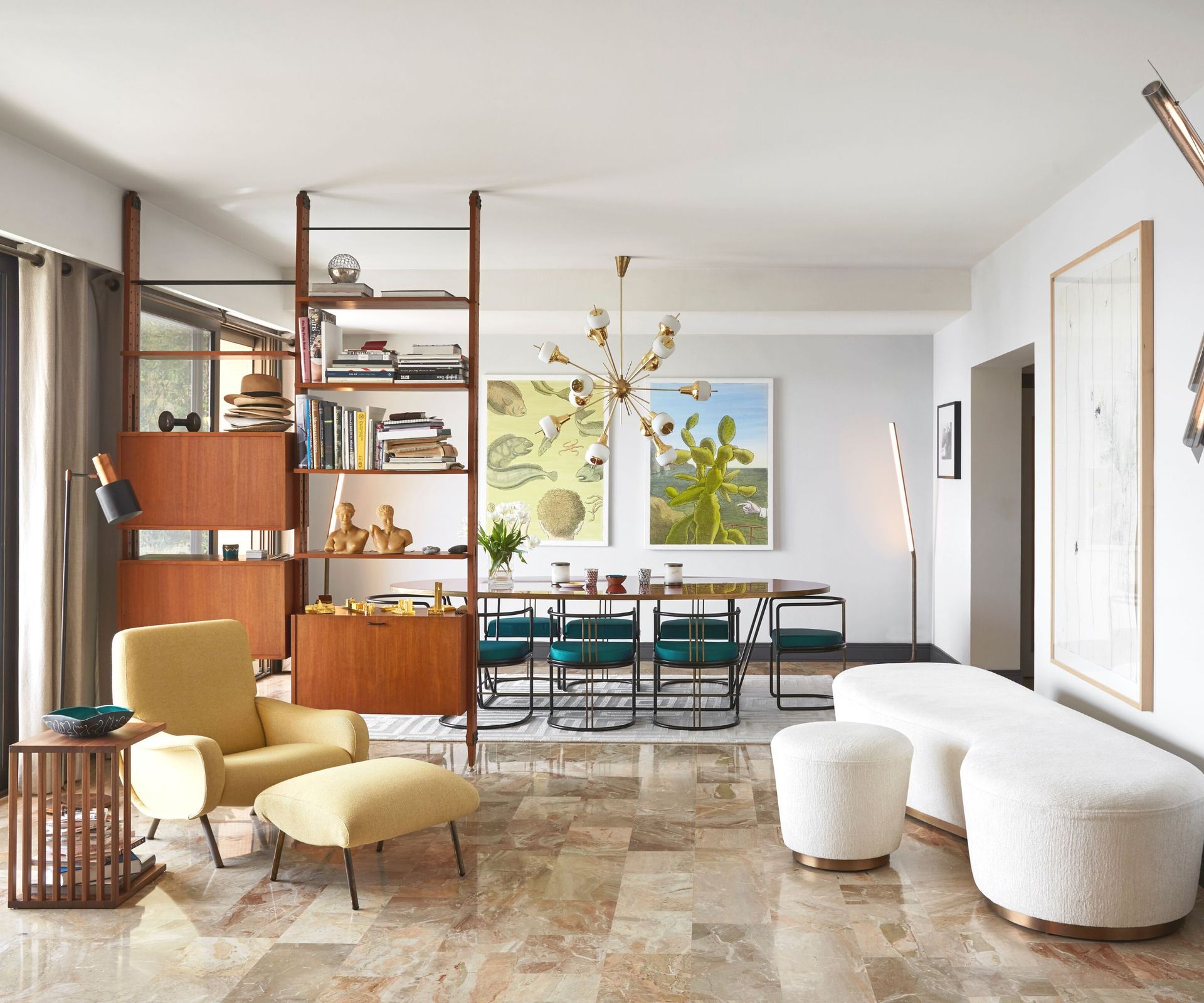 What differentiates the Retro Revival trend from established styles such as mid-century modern is the use of warm, saturated colors, fluent lines, layered textures, and vintage accents as opposed to more traditional muted tones with occasional pops of boldness, minimal ornamentation, and clean lines. To achieve the retro look, it is important to incorporate it tastefully to avoid a clashing or garish space.
In their Appartement Monaco project, for example, Humbert & Poyet designers Christophe Poyet and Emil Humbert used retro pieces to capture the Riviera lifestyle whilst remaining timeless and discreetly luxurious. 'The building is straight out of the 70s,' they explain, 'with a ceramic mosaic facade, it is the perfect link to an interior inspired by the iconic images of Monaco, palm beach, and palm springs.
'The design is one of measured sobriety, punctuated with touches of bright color, printed wallpapers influenced by plants, and breath-taking exterior views. The challenge of the project was the blending of beautiful 20th-century furniture from galleries around France with contemporary new pieces and bespoke designs.'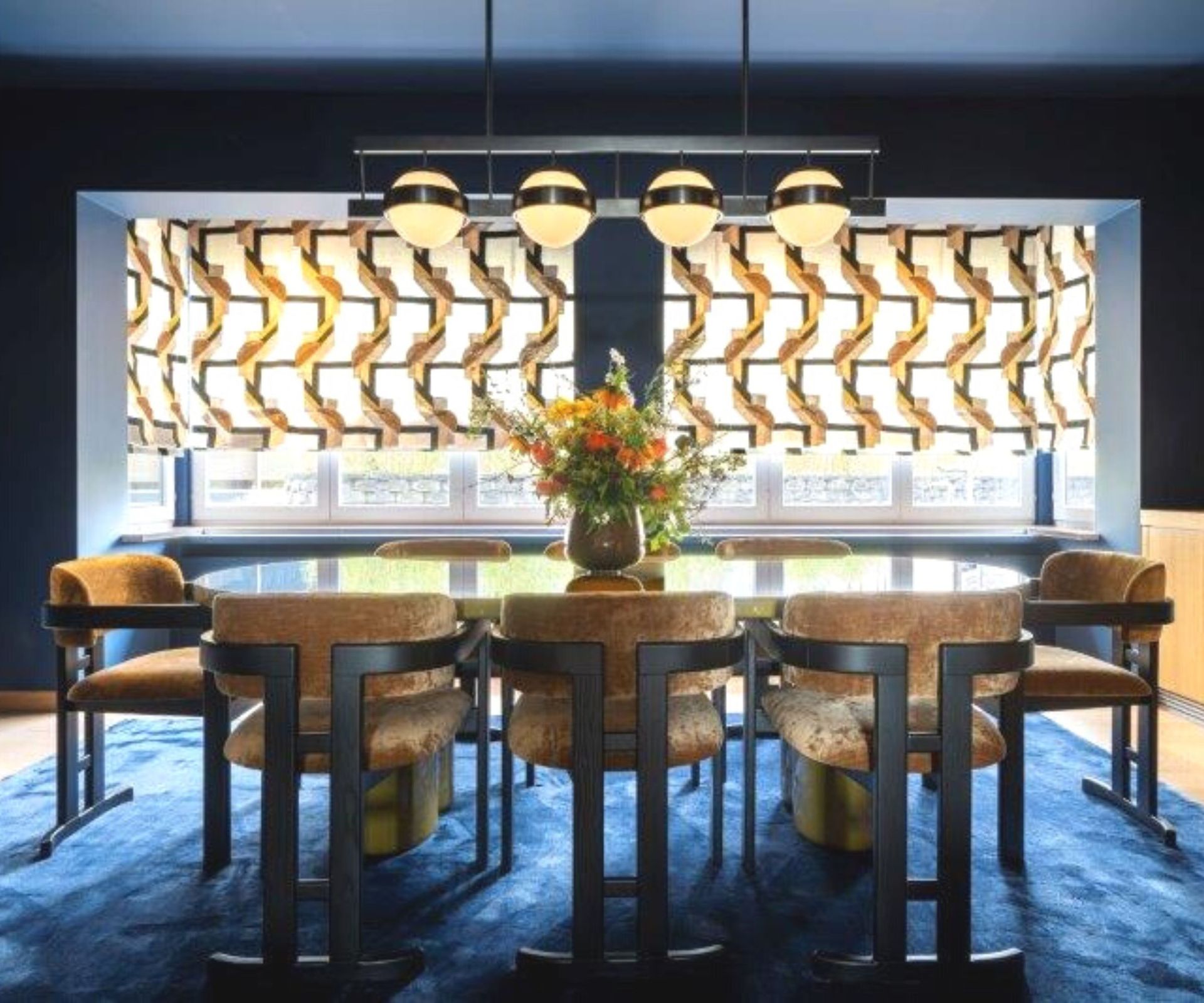 It is good that a project starts with an object, 'usually an image or a piece of furniture that catches the eye, Victoria-Maria divulges. From there she weaves a story.
The Akademos duo concurs, 'although "Retro" isn't necessarily our main focus, we always strive to create soulful interiors that have a story to tell. We don't think people are still looking for these picture-perfect interiors where everything has been carefully placed. People, nowadays, need their homes to look like they are actually being lived in. In most cases, what would be considered "Retro" generally has a role to play as we like to give our interiors a multigenerational feel. We think people are starting to want to come back to a more "natural" look.'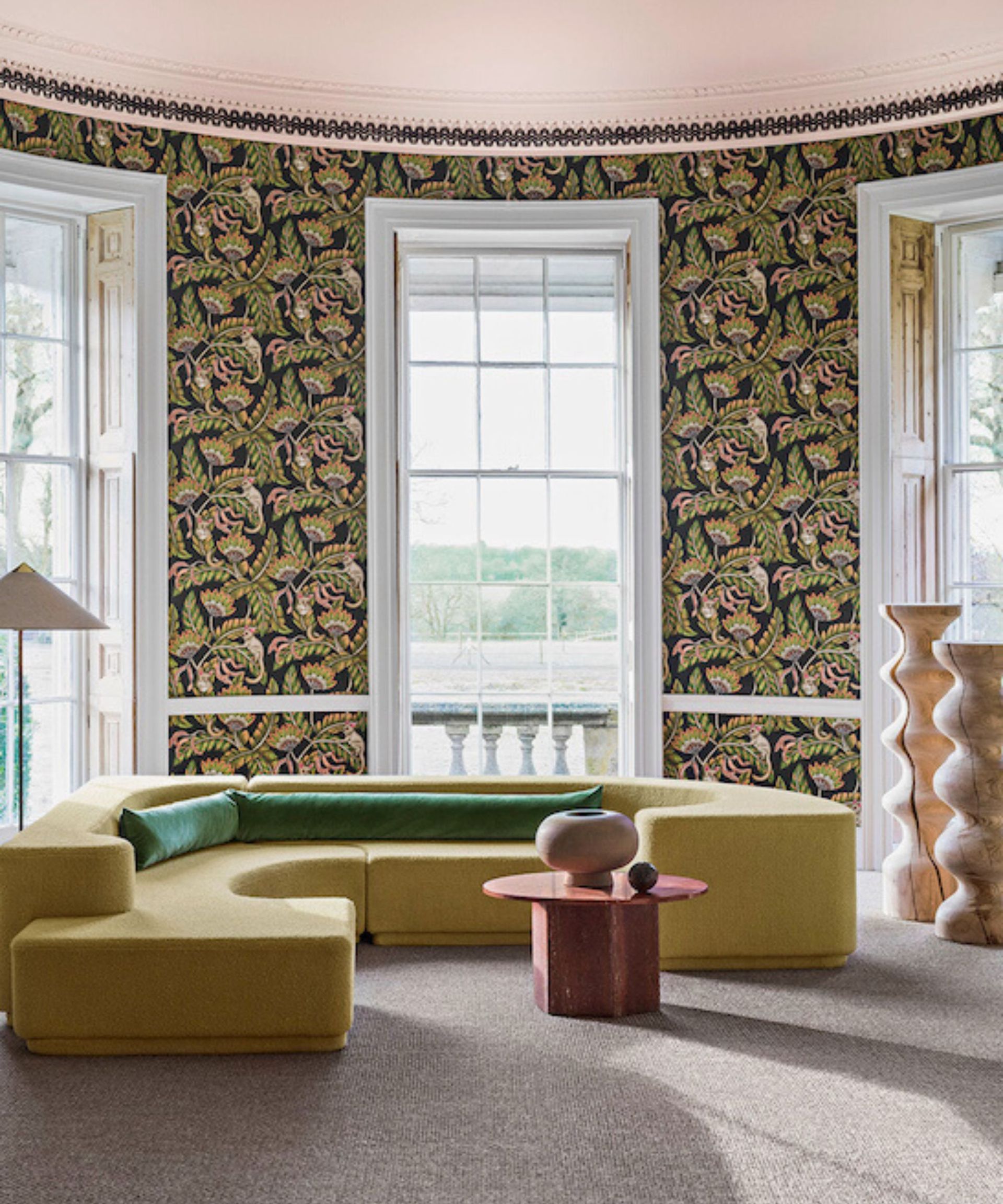 Consider earthy tones of greens and yellows alongside terracottas, burnt oranges, and reds to lean into the warm scheme. To bring the Retro palette up-to-date and introduce an air of sophistication, mix in warm neutrals such as creams and beiges.
Abstract shapes are also a must in this style as 'Retro' designers experimented with unexpected, sculptural furniture in a range of tactile materials. Warmth is also brought into the style through fabrics such as crushed velvet and boucle, both of which curate a sense of casual comfort. Play with textures in the space to create an eclectic, personal look and, as studio Akademos recommends, layer pieces from different eras and design periods for a space that tells a story.
Why is Retro trending?
Retro Revival is trending because of its eco-friendly appeal and timeless design. Whilst some people are simply looking for a nostalgic experience, others are looking for pieces that can be repurposed or that have been made to last. The bright allure of post-war optimism is being drawn back into homes after a period of difficult times, with the lively look providing an opportunity to brighten up dreary interiors and everyday life.
What's more, with the recent scrutiny of fast homeware – the cousin of fast fashion, retro design styles have been revived as people reuse vintage items and rebel against the ever-changing and ever-modernizing way we have been looking at our homes.
Chiana has been at Homes & Gardens for six months, having started her journey in interior journalism as part of the graduate program. She spends most of her time producing content for the Solved section of the website, helping readers get the most out of their homes through clever decluttering, cleaning, and tidying tips – many of which she tests and reviews herself in her home in Lancaster to ensure they will consistently deliver for her readers and dabbles in the latest design trends. She also has a first-class degree in Literature from Lancaster University.