Can kitchen cabinets be painted? Experts discuss the pros and pitfalls
Want to remodel without replacing and asking can kitchen cabinets be painted? Here's the lowdown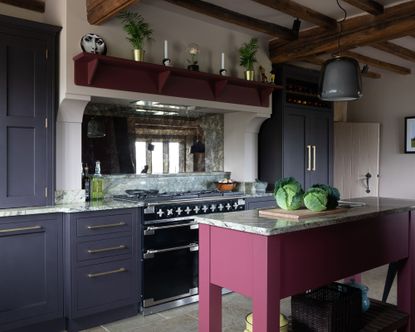 (Image credit: Drew Forsyth)
It's likely you're wondering if kitchen cabinets can be painted if the finish of your cabinets is looking tired and overdue for a makeover. And you might be wondering, too, if it's a project you can undertake yourself, or one that's better to call in a pro for.
The answer is that kitchen cabinets can be painted to give the room a remodel without major disruption, though of course, it's vital to know how to paint kitchen cabinets properly to get a perfect finish. What is important is that the kitchen cabinets themselves still work in terms of their layout and style. If that's the case, it can be simple to swap to a different color, or an alternative paint finish, or revamp doors and drawers that are scuffed.
We asked the experts to share their knowhow on whether kitchen cabinets can be painted, including both the benefits of doing so, and the snags it's essential to be aware of.
Can kitchen cabinets be painted?
Yes, kitchen cabinets can be painted. 'Everything can be painted, it just depends on what the work involved will be to get the paint to adhere to the substrate,' says David Steckel, Thumbtack's home expert.
Cabinets are made from a variety of materials, and changing kitchen cabinet colors involves a different process depending on the material: in other words, it's essential to be aware of the type of surface onto which you are painting.
Here's what the experts told us in answer to the question of whether kitchen cabinets can be painted, along with the pitfalls you should bear in mind if you are considering painted kitchen cabinet ideas.
The pros of painting kitchen cabinets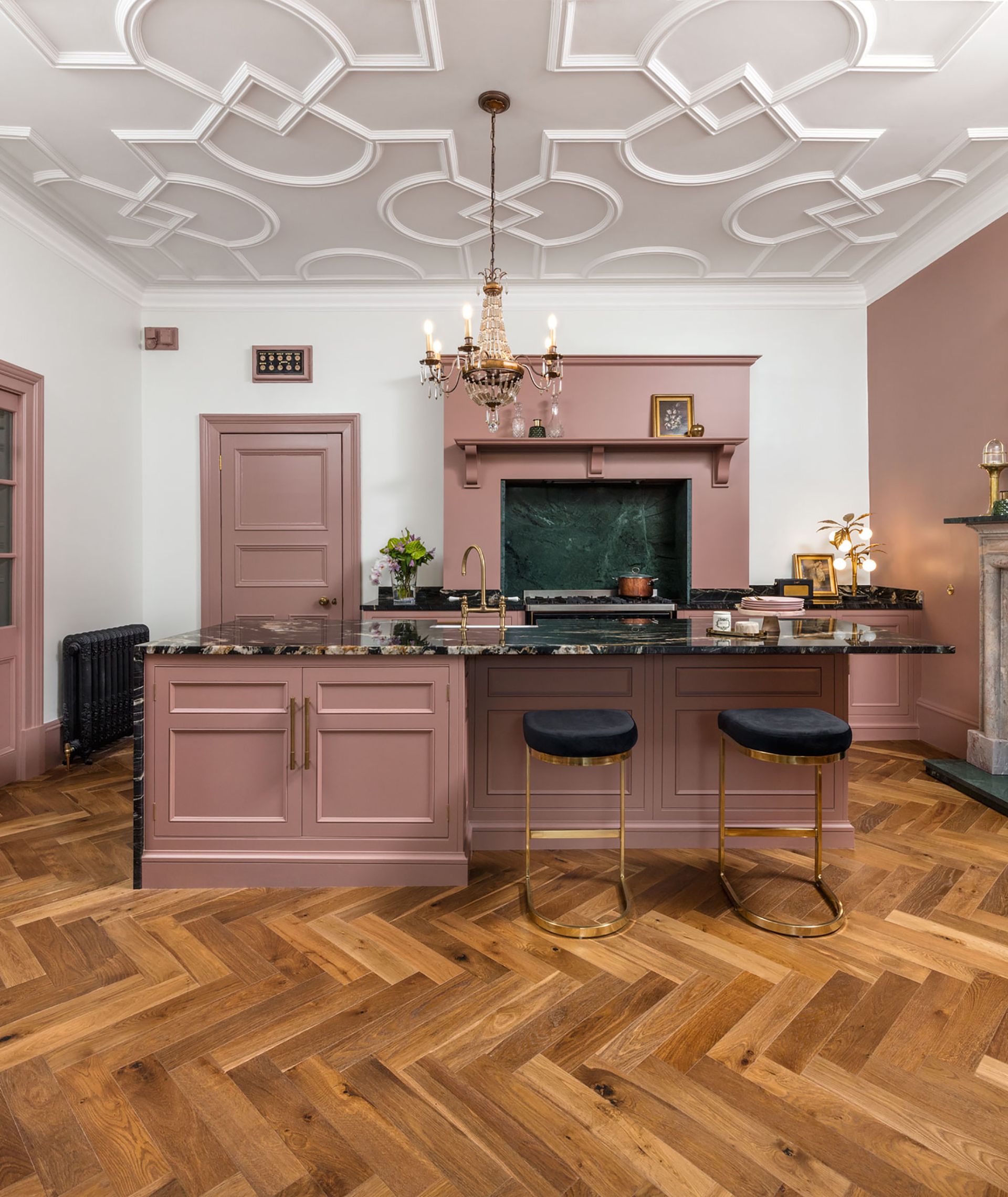 We have lots of tips for painting kitchen cabinets, but these are the most important benefits:
Avoids waste
One of the most important benefits of painting kitchen cabinets is that it avoids waste. 'I hate throwing perfectly good cabinets into the dumpster,' says Kathy Corbet of Kathy Corbet Interiors in Richmond, Va. 'Painting kitchen cabinets is not only sustainable, but it's also a quick and fabulous way to update a room.'
Good sales strategy
David Steckel agrees, and adds that it can be a good strategy if you plan to sell your home soon. 'This upgrade can reboot your kitchen in a big way, and a kitchen update like this can improve your home's resale value and yield a staggering 72 per cent return on your investment,' he says.
Easier to change pulls
Painting kitchen cabinets makes an additional style upgrade you may want to do simpler, says Heather Mastrangeli, principal designer of Innovatus Design. 'Another benefit of painting cabinets is that you can change the pull types more easily because you don't have to maintain the same drill holes as before,' she explains. 'They can be filled and redrilled for the new hardware easily, providing flexibility for hardware styles.'
Saves money
Consider, too, the cost to paint kitchen cabinets versus shopping for new ones. 'Painting your kitchen cabinets can cost a lot less than buying new ones and having them installed,' says Kerry Sherin, consumer advocate at Ownerly. 'Because painting is typically cheaper than buying and installing new, you should have more money to spend elsewhere if you go this route,' she continues. 'New cabinets plus installation can cost almost half of your kitchen renovation budget. By cutting costs there, you can upgrade your flooring, countertops, or even get the high-end appliances you really want in your remodeling project.'
Protects cabinets
A painted kitchen finish can also enhance the durability of the cabinets. 'Painting kitchen cabinets protects them from the everyday wear and tear associated with regular use in the kitchen,' says Matt Teifke, founder and CEO of Teifke Real Estate. 'The paint acts as an extra layer of protection, keeping the cabinets looking good and lasting longer.'
Personalizes the kitchen
'Painting kitchen cabinets allows you to personalize your space in a unique way,' says Alex Capozzolo, co-founder of SD House Guys. 'You can choose colors and finishes that fit your style, making the kitchen more of an extension of yourself rather than just another room in your house.'
Looks like new
And painting cabinets really can be transformative. 'You might think it would take a miracle to fix your old cabinets,' says Kerry Sherin. 'You might find the miracle you're looking for in paint. Painted cabinets can look brand new when done right.'
Possible pitfalls when painting kitchen cabinets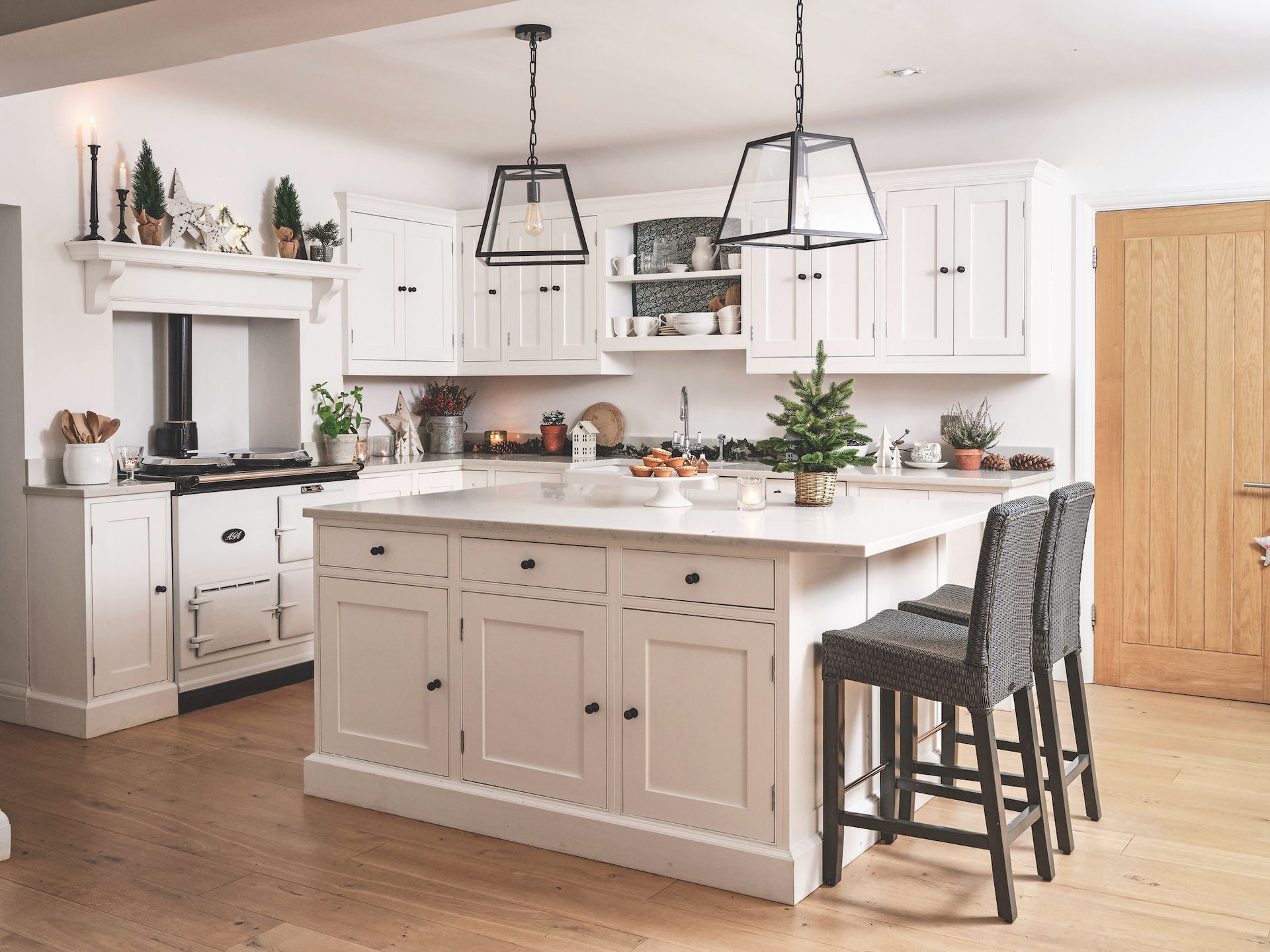 To reap the benefits listed above, it is, of course, vital to know how to paint kitchen cabinets. These are the traps for the unwary, say the experts.
Not using the right paint and primer
The right paint is crucial to success when painting kitchen cabinets. 'Make sure to use durable paints that can withstand the harsh environment of a kitchen,' says carpenter Matt Hagens, founder and CEO of Obsessed Woodworking. 'If you're using an oil-based paint, apply it in a well-ventilated area and allow time to dry thoroughly before moving any items around,' he adds.
Kerry Sherin says it's worth the extra cost for quality paint. 'You will have better coverage, the paint will last longer, and it will look better,' she says.
Make sure, too, you have the right products for the material from which the cabinets are made. 'Typically cabinets are either solid wood; "good one side" plywood; wood veneer on plywood or MDF or HDF; thermofoil; or melamine,' explains David Steckel.
'For wood, you have to simply sand down to get to a clean and even surface, apply primer and then a top coat. For thermofoil, laminate or melamine, you should either peel it off or sand down, prime it and apply your top coats. For veneer, you sand down, replace any damaged areas, prime and apply your top coats.'
Not preparing the doors
If you are going to paint kitchen cabinets yourself (and we'll get to the pros and cons of this below), as with all DIY tasks, good preparation is key. 'Most people skip cleaning and sanding and just paint the cabinet doors,' says Kerry Sherin. 'For a high-quality finish, clean, sand, and then wash the doors again before painting. Clean the doors with warm water and soap to remove grease, rust, and food debris. Be sure to dry with a lint-free rag and make sure the doors are completely dry before sanding if they are very greasy.'
Not taking the doors off
DIYers take note. Doors should not be left in place for good results. 'To have a smooth paint job, you should remove all cabinet doors from their hinges,' explains Alexandra Arcand, a home improvement expert with Expert Insurance Reviews. 'By leaving them on, you risk an incomplete paint job or ruining your paint by bumping into them while wet.'
Not keeping track of what goes where
It's also vital to be able to put the doors back in the right place. 'A common mistake that many make is removing doors and handles to paint outside, then forgetting which piece goes where,' says Ben Kuhl, professional kitchen remodeler and CEO at Shelf Expression. 'Be sure to organize and number each door, drawer and handle so you don't forget where they go after painting them.'
Not factoring in drying time
Again, if painting kitchen cabinets yourself, bear in mind that they can only be painted successfully if you allow sufficient drying time. 'I would wait at least 48 hours for the cabinets to dry, so work two extra days into your timeline,' says David Steckel.
Be aware that drying times can vary, though. 'Depending on the type of paint you used and the conditions in your home, this could take anywhere from 24 hours to a week,' says Phi Dang, director of home services company Sidepost.
Not calling in a pro when you need one
Kitchen cabinets can be painted as a DIY job, but sometimes it may be better to call in a professional. 'If you don't feel comfortable, always reach out to a professional to have your project completed safely and properly,' says interior designer Kathy Corbet.
Perfectionists should call in a pro, agrees owner of Hometown Painting Matt Stone. 'If you want the absolute best finish on your cabinets (mirror-like or butter smooth) hire a professional,' he recommends. 'They will have the equipment and expertise to get it done to the highest quality.'
Another reason you might want to call in a pro is when you don't know what the cabinets are made from. If you 'aren't sure what material you're working with, it's usually best to involve a professional', says Andre Kazimierski, CEO, Improovy Painters St Louis
Is painting kitchen cabinets a good idea?
Painting kitchen cabinets is a good idea. 'Painting kitchen cabinets is a great way to extend the life of a good cabinet case where the finish has become dated and the homeowner would like a refresh, but without replacing the whole unit,' says Heather Mastrangeli, principal designer of Innovatus Design.
'Painting cabinets is often completed in the field by a professional, but with the right tools and knowledge could be done as a DIY project,' she adds. 'You should expect to touch up the paint finish every few years to maintain the appearance.'
What kind of paint do you use to paint over kitchen cabinets?
It's important to get your paint finishes right. Either oil or water-based paints can be used to paint over kitchen cabinets. 'Some argue that oil-based paint can have a smoother finish and durability,' says chartered architectural technologist June Grinstead. Water-based acrylic paint, on the other hand, has no odor so might be preferable to work with.
Think paint finish, too. Gloss or semi-gloss finishes are easy to clean, so can be better in order to make keeping your kitchen looking its best a less demanding task.
Always choose a primer and paint suitable for the cabinet material.
Sign up to the Homes & Gardens newsletter
Decor Ideas. Project Inspiration. Expert Advice. Delivered to your inbox.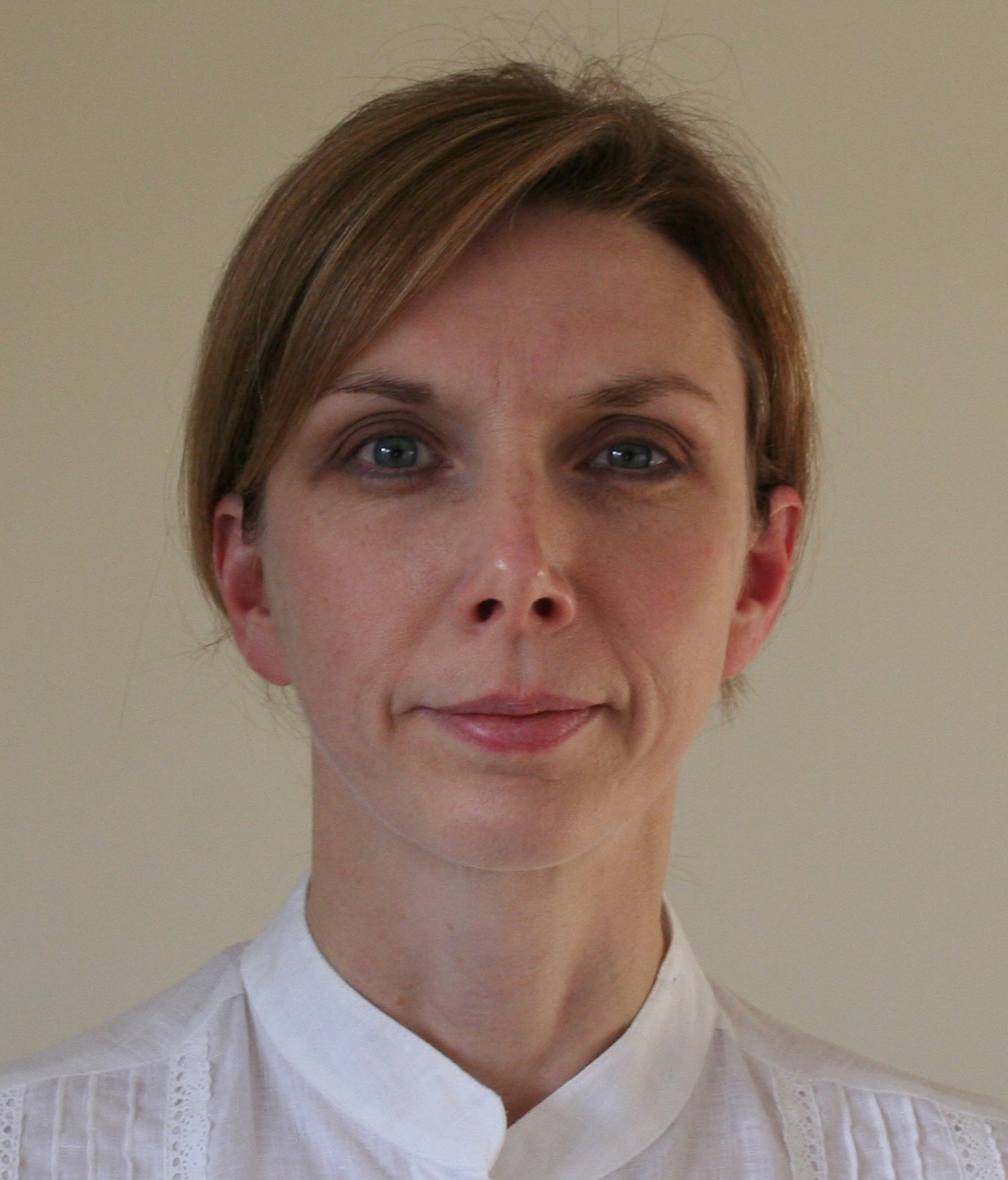 Sarah is a freelance journalist and editor. Previously executive editor of Ideal Home, she's specialized in interiors, property and gardens for over 20 years, and covers interior design, house design, gardens, and cleaning and organizing a home for H&G. She's written for websites, including Houzz, Channel 4's flagship website, 4Homes, and Future's T3; national newspapers, including The Guardian; and magazines including Future's Country Homes & Interiors, Homebuilding & Renovating, Period Living, and Style at Home, as well as House Beautiful, Good Homes, Grand Designs, Homes & Antiques, LandLove and The English Home among others. It's no big surprise that she likes to put what she writes about into practice, and is a serial house renovator.