How to clean a toaster – keep yours pristine and safe to use
Discover how to clean a toaster so it lasts and your kitchen's a safe and healthy place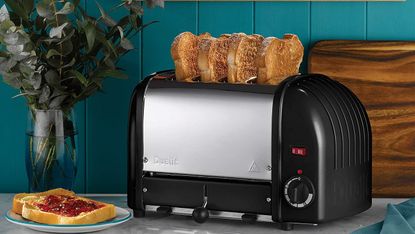 (Image credit: Dualit)
Knowing how to clean a toaster isn't just about not letting down the appearance of your kitchen – although who wants a crumb-strewn or fingerprint-covered appliance on show?
Keeping the appliance clean is also vital because of its open slots, which allow dust in, and because crumbs inevitably build up inside the machine, which creates a fire risk. If you've selected the best toaster, you'll certainly want to keep it hygienic and functioning properly, and the exterior looking good as new, too.
Our guide has all the details you need on how to clean a toaster thoroughly along with some neat tricks to make the job quick and straightforward to boot.
How to clean a toaster
Think safety first when cleaning any electrical appliance. In the case of cleaning a toaster that means letting the appliance cool down completely before you start cleaning and then unplugging the toaster from the outlet to begin the process. Move the toaster to a clear area of the countertop to give yourself room to work.
'Since crumbs are going to fall out of the toaster as you clean, lay down a dish towel to catch all you can to avoid a bigger cleanup job of the counter once you're done,' advises the global editor in chief of Homes & Gardens, Lucy Searle.
These are the steps to follow to clean a toaster thoroughly but take a look at the question below, too, to find out how often you might need to undertake the individual steps.
1. Take out the crumb tray
Most models of toaster have a crumb tray at the base. This is designed to catch the crumbs that fall inside the appliance and it is removable for emptying.
Slide out the tray and dispose of the debris that's accumulated there. Once all the loose crumbs are gone, wash the crumb tray using a gentle dish soap and warm water. Be sure to use a non-scratch sponge as you may have to work at the crumbs that are stuck on to the tray. Set aside to dry.
2. Remove remaining crumbs
While the crumb tray of the toaster catches plenty of crumbs, they don't all end up in there, and it's important to get rid of those that remain inside the appliance.
To minimize mess lay out some paper towels on the countertop and then invert the toaster above them to allow the crumbs to fall out. 'You may need to shake the toaster to dislodge some of the crumbs as they can get stuck, but make sure you do so gently,' says Lucy Searle. 'Over-enthusiastic shaking can damage the appliance.'
3. Clean the toaster slots
While turning the toaster upside down will have dislodged most of the crumbs and dust inside the appliance, there may still be some debris in the interior.
To clean inside the slots, use a soft clean toothbrush, which will enable you to reach down into them and dislodge anything stuck on, plus remove any dust. Always work gently to avoid damage to the toaster.
'I prefer using a soft pastry brush to a toothbrush for cleaning the inside of my toaster,' says Lucy Searle. 'The longer bristles make it easier to reach all areas.'
Replace the dry crumb tray in the toaster.
4. Wipe the exterior of the toaster
Once the inside is clean, it's time to tackle the exterior of the toaster. How this should be done depends on the material from which the exterior is made. If yours is a Dualit Classic toaster, for example, the company recommends using a damp cloth for the aluminum end castings followed by a soft dry cloth to polish it, while a specialist stainless steel cleaner can be used on the central cover only.
Some toaster exteriors can be cleaned with a soft cloth gently dampened with a mild dish soap solution, then dried with a second dry cloth. However, always check your toaster's instructions (online if you haven't kept the manual) to see what's recommended for the particular model.
'The rule for any toaster exterior? Always use soft cloths to prevent marks and harm,' advises Lucy Searle.
How often should a toaster be cleaned?
How often a toaster should be cleaned will depend on how much it's used. The number one most important job is to empty the crumb tray regularly to avoid fire risk, and in a busy family home where the toaster sees a lot of use, this should be a frequent task. Some households might need to do this after each use.
How often you clean the inside should also be according to use. For a toaster that's browning bread daily, you might want to turn it upside down to remove crumbs then use a toothbrush or pastry brush to remove any debris that hasn't come out once a week.
The exterior of a toaster can be cleaned as often as is necessary in your home to keep it dust and fingerprint-free. Again, depending on the busyness of the kitchen, this will vary.
Is it okay to clean a toaster with water?
There are some parts of a toaster that you can clean with water, but only some and although it goes without saying we're going to say it anyway just for the avoidance of any doubt, you should never immerse a toaster in water.
You can clean the crumb tray of a toaster using water once you've shaken the loose crumbs off it. 'Always hand wash the crumb tray using warm water and gentle dish soap,' cautions Lucy Searle, global editor in chief of Homes & Gardens. 'They are not designed to go into the dishwasher.'
The outside of the toaster can typically be cleaned using a little water. 'We're talking a damp cloth and nothing more,' says Lucy.
Sign up to the Homes & Gardens newsletter
Decor Ideas. Project Inspiration. Expert Advice. Delivered to your inbox.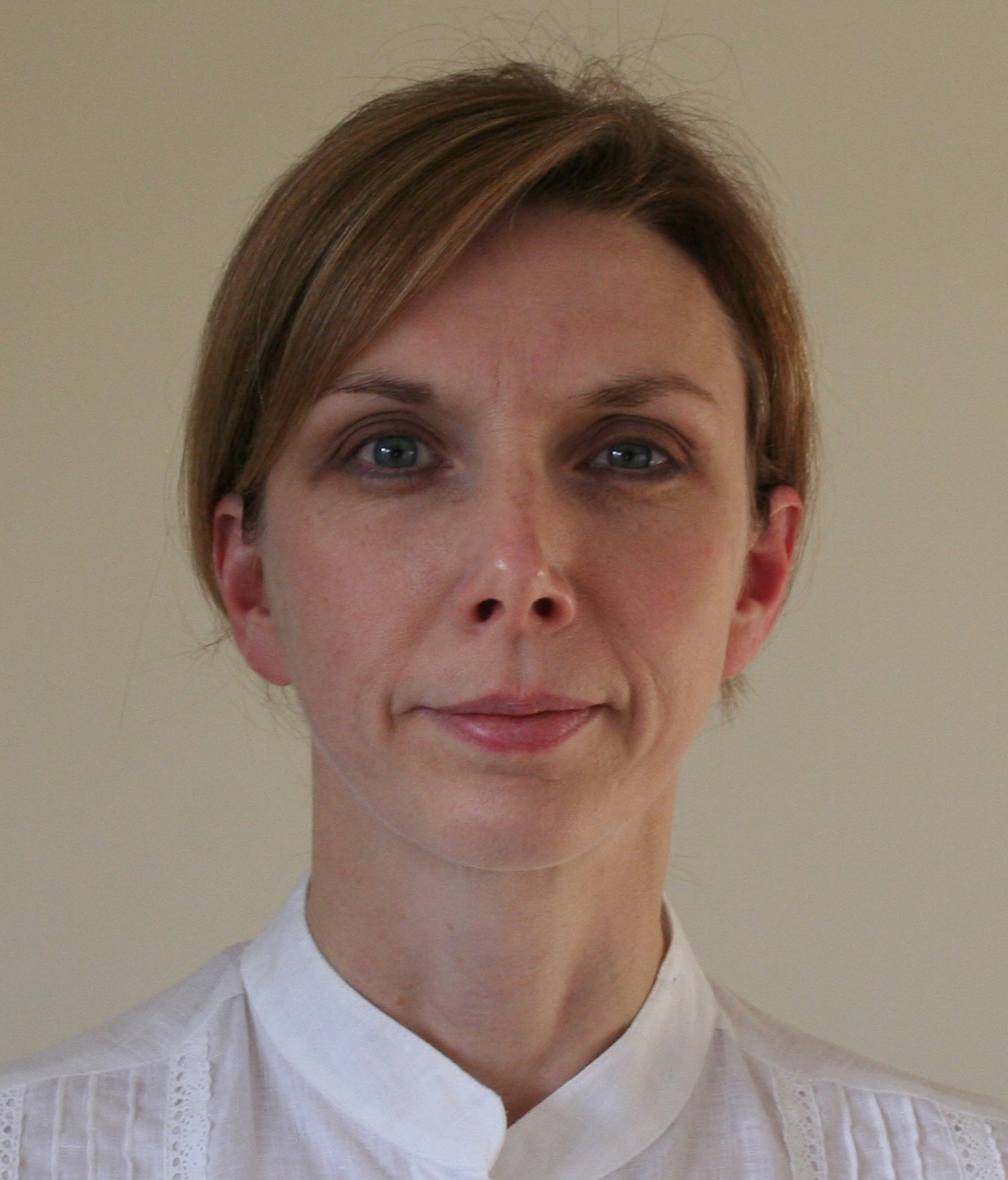 Sarah is a freelance journalist and editor. Previously executive editor of Ideal Home, she's specialized in interiors, property and gardens for over 20 years, and covers interior design, house design, gardens, and cleaning and organizing a home for H&G. She's written for websites, including Houzz, Channel 4's flagship website, 4Homes, and Future's T3; national newspapers, including The Guardian; and magazines including Future's Country Homes & Interiors, Homebuilding & Renovating, Period Living, and Style at Home, as well as House Beautiful, Good Homes, Grand Designs, Homes & Antiques, LandLove and The English Home among others. It's no big surprise that she likes to put what she writes about into practice, and is a serial house renovator.