How to keep a kitchen warm without heating – 11 tips from designers and heating specialists
No one wants to host in a cold kitchen – here is how to make the space feel warmer without turning the heating on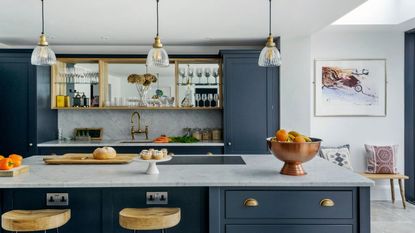 (Image credit: POLLY ELTES)
A cold kitchen can be awful to cook in – and even worse to host in. Whether you have a large, drafty space or a small kitchen with no heating, it can be difficult to get things up to a comfortable temperature.
Kitchens are also often one of the main culprits of high energy usage, with expensive but essential appliances contributing to soaring bills. If you are trying to cut energy bills this winter, then reducing your reliance on heating could be a smart way to improve the energy efficiency of the heart of your home.
These simple home tips can help to make even the chilliest kitchens feel warmer for less.
How to keep a kitchen warm without heating
No matter if you are trying to save money at home this winter, or your space is simply lacking in heaters, these easy expert tips can make any kitchen feel more inviting and cozier to cook in.
1. Lay in on insulation to prevent heat escaping
'It is critical to insulate your kitchen in order to keep the heat inside. Walls, floors, and ceilings are all included,' advises Artem Kropovinsky, interior designer and founder of New York design studio, Arsight. 'To assist in retaining heat, insulation materials such as fiberglass, cellulose, or spray foam can be used. Proper insulation can not only improve the comfort of your kitchen, but it will also save you money on heating expenditures in the long term.'
2. Weather-proof windows and external doors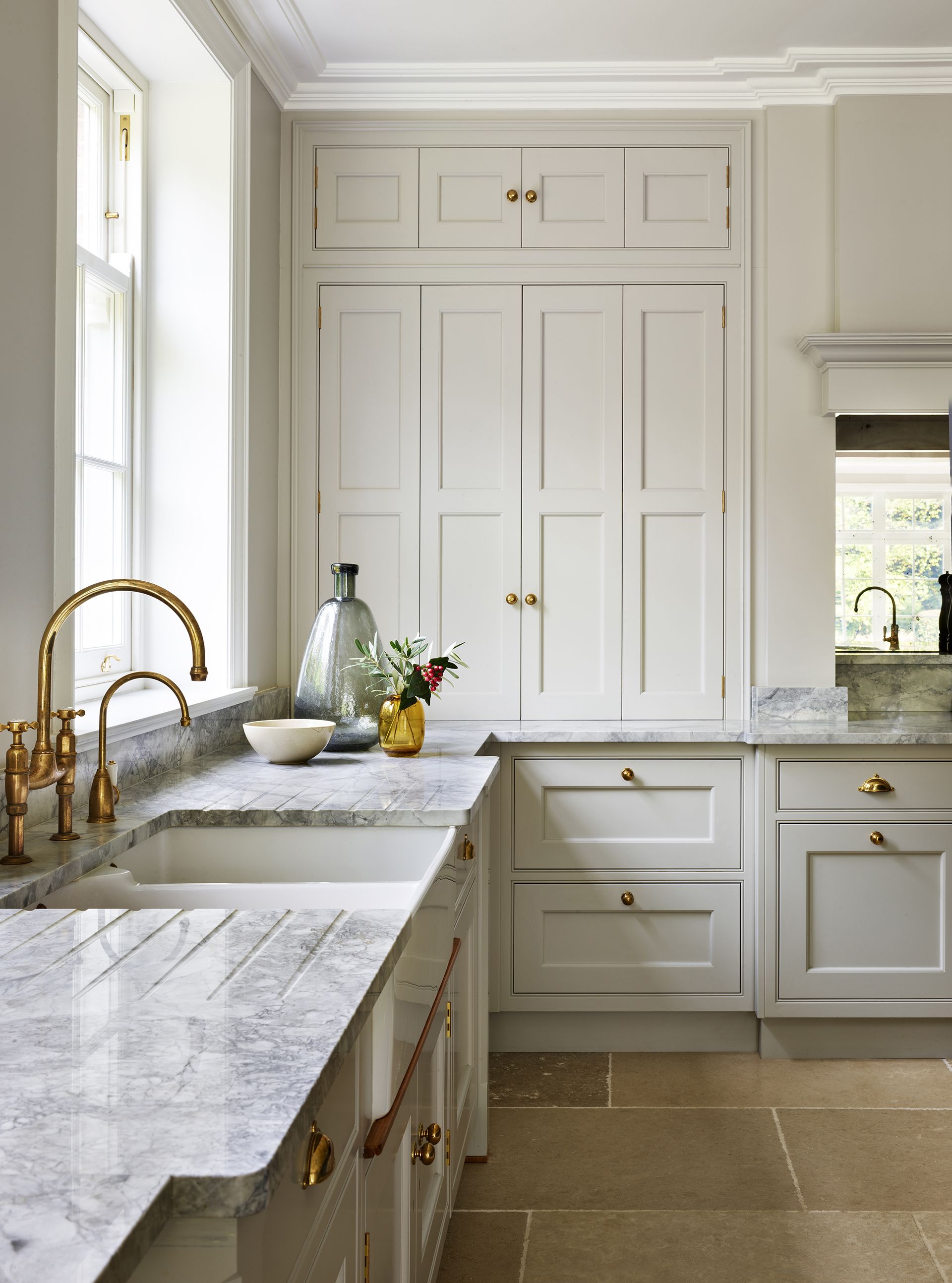 'Gaps around windows and doors allow cold air to enter your kitchen. Make sure they are adequately sealed and insulated to avoid this,' Artem Kropovinsky, of Arsight says.
'You can do this in a variety of ways, such as checking for drafts around windows and doorways, draft-proofing by adding weather stripping or caulking to stop cold air from entering the house, and installing window treatments that will help block out the chill,' adds Jon Sanborn, licensed realtor, and co-founder of SD House Guys.
3. Arrange rugs to insulate floors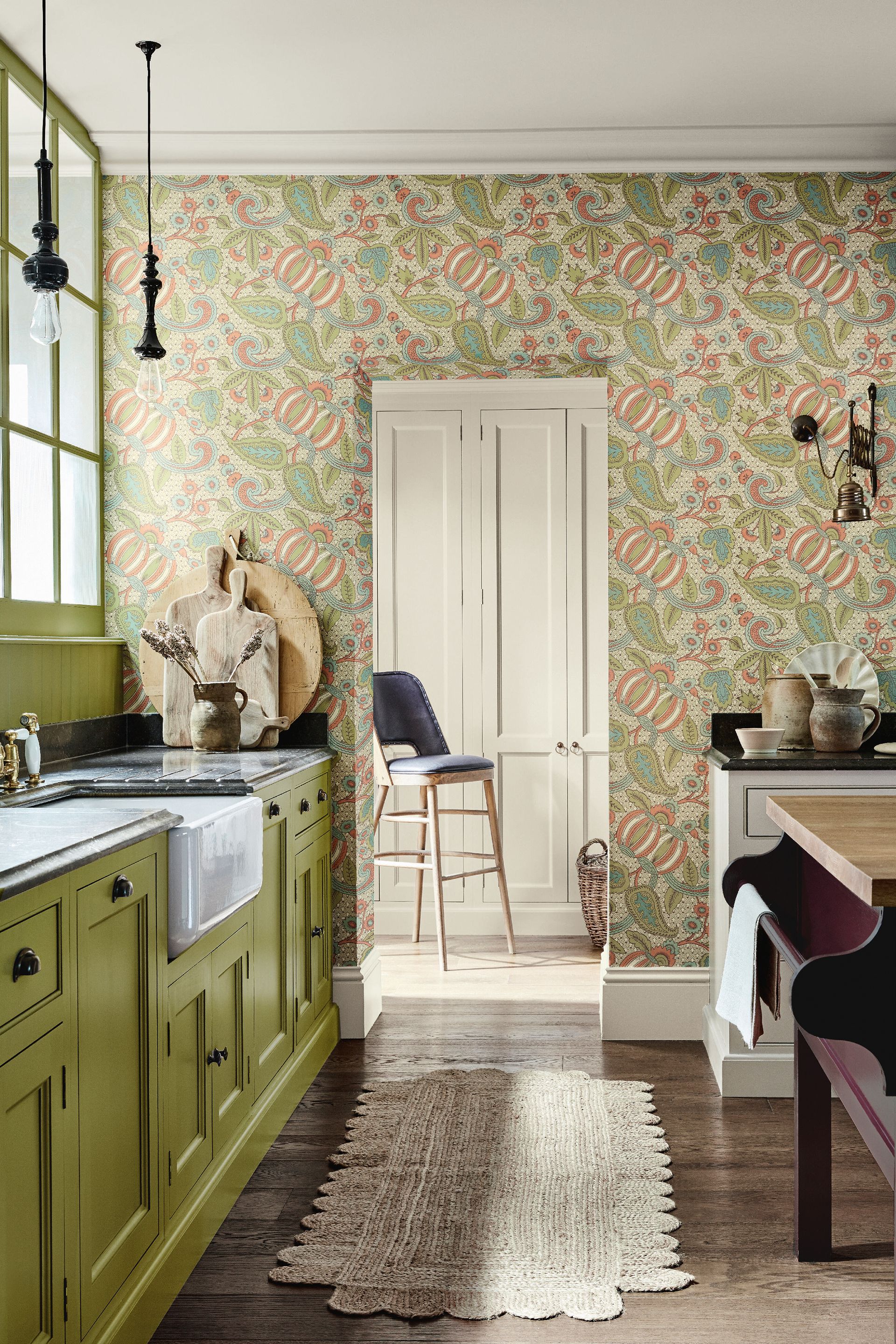 'Kitchen rugs may be both attractive and functional in adding warmth to your kitchen,' continues designer Artem Kropovinsky, of Arsight. 'They will aid in the insulation of the floor and make it more pleasant to stand on. They can also assist to minimize noise and create a warm and inviting ambiance. Look for rugs made of natural materials such as wool, which are warmer than synthetic materials,' he adds.
We have compiled a list of the best places to buy rugs for you, including washable alternatives that work perfectly in a high-traffic area such as the kitchen or dining space.
4. Utilize the oven and stove for heat once you have finished cooking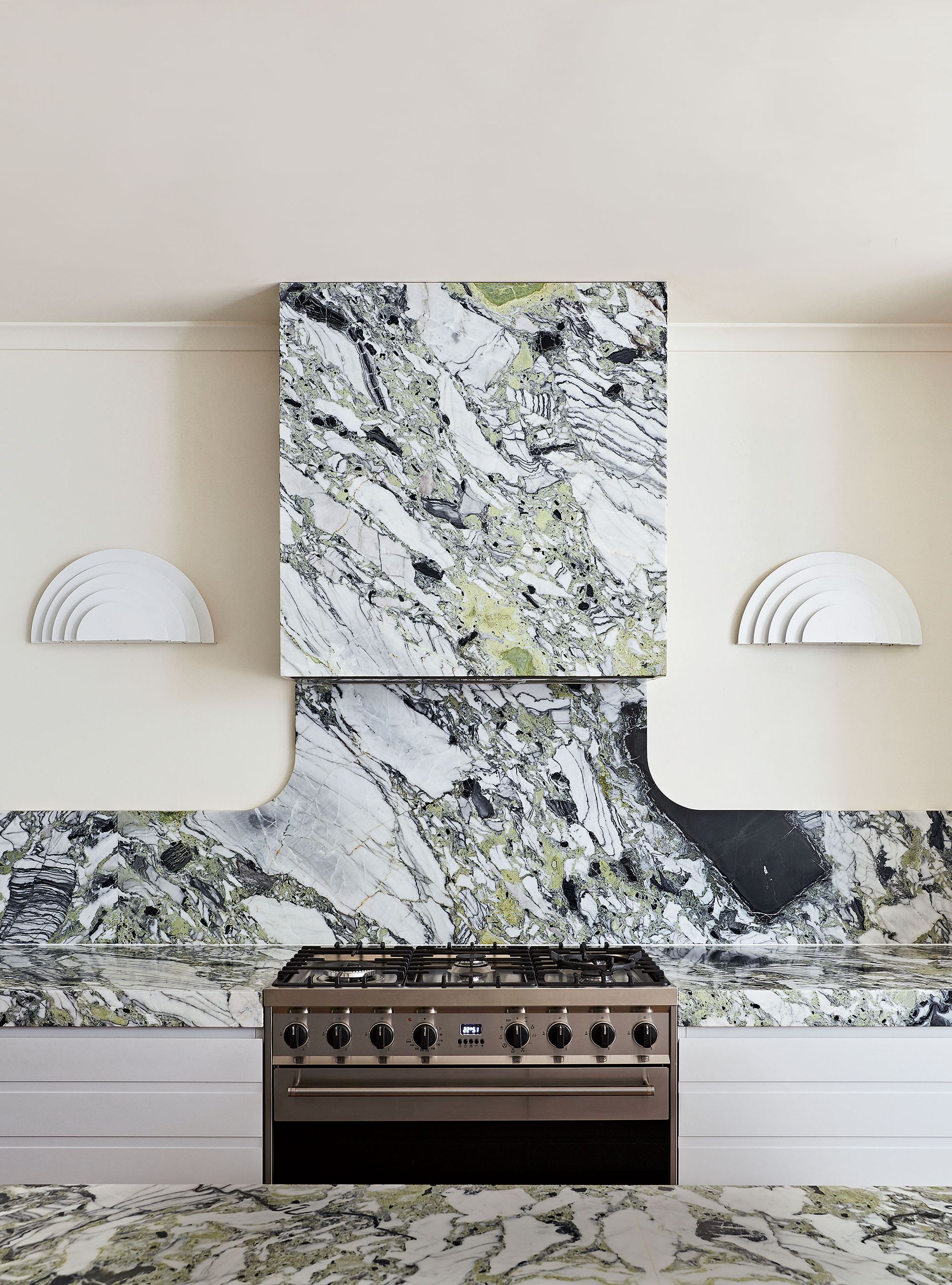 Kitchen appliances are a great source of heat, not only for cooking but for heating your space too. 'Leave oven doors open,' suggests Jon Sanborn, of SD House Guys. 'Once your food is done cooking, leave the oven door open while it cools down. This will allow some of the heat to stay in the kitchen, instead of being lost up the flue.' What's more, leaving the door open helps the oven to cool down quicker allowing the fan to turn off sooner and saving you a little bit of energy. Just be careful when young children or pets are around, especially if your oven is situated closer to the floor.
It is not just ovens that can help warm a kitchen, but some of the cheapest kitchen appliances to run too. 'This is also possible while baking or roasting. Slow cookers and electric burners, which provide heat, may be useful additions to the kitchen during the winter months,' designer Artem Kropovinsky adds.
5. Position plants in the kitchen to help with humidity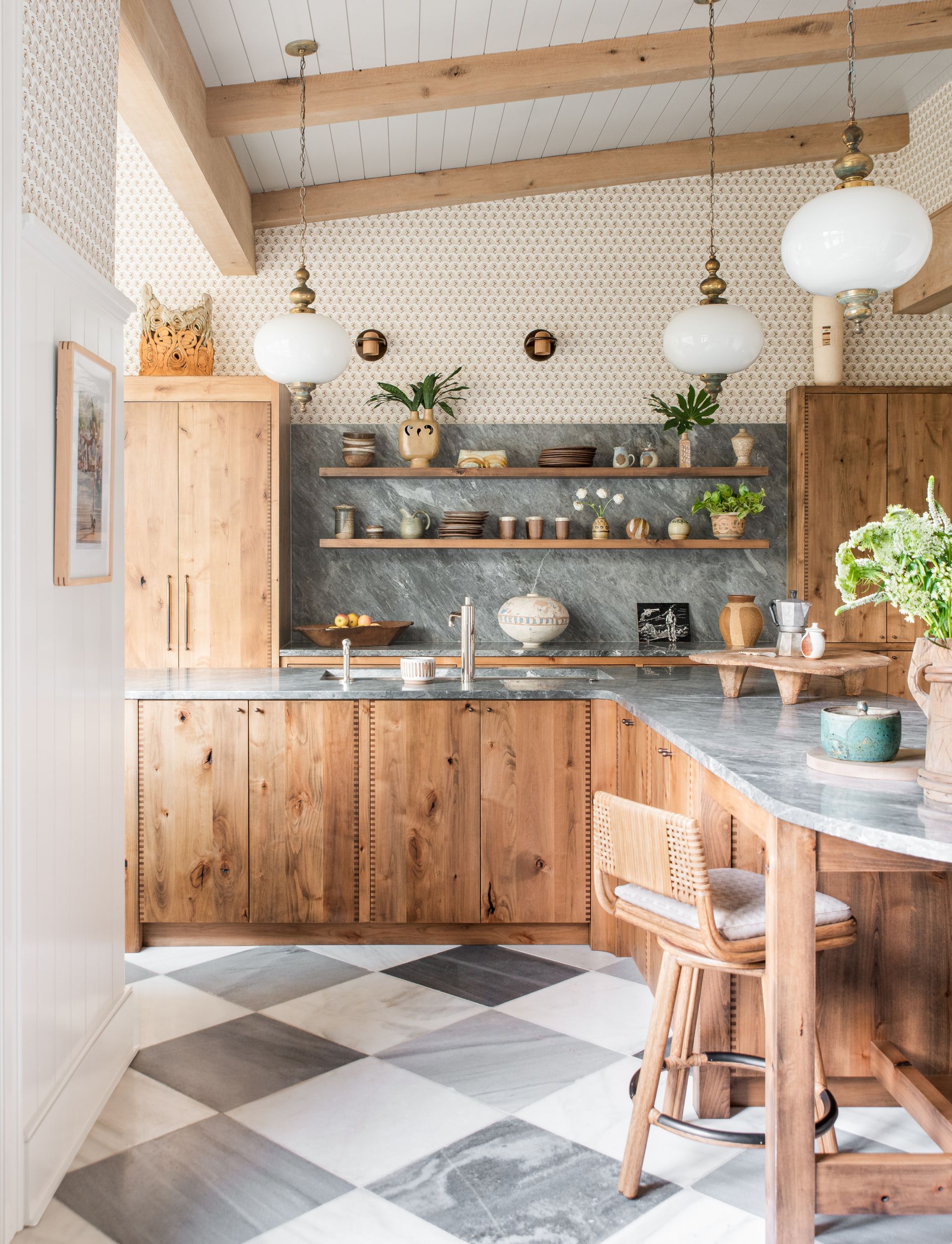 'Adding plants to your kitchen will be beneficial as well as they help with humidity levels which will make the room feel warmer,' explains Tim David, CEO of Airlucent, an online resource for heating issues. Higher humidity, although typically avoided in a home, can help to make a space feel warmer naturally. While cooking adds moisture to the air already, adding kitchen plants can help to maintain the right humidity in your home.
When using humidity to help make a home feel warmer, try to keep the space below 70% humidity the majority of the time. Anything above this contributes to the growth of mold, so we recommend using external vents or a dehumidifier to help regulate the space.
6. Consider hanging curtains to trap warm air and prevent drafts
Kitchen curtains can help tie the room together and keep it warmer in winter. 'The most insulating window shades are cellular shades,' reveals John Weinstock, executive vice president of marketing at Graber, a leading brand of custom window treatments. 'They have a unique honeycomb shape that traps air and helps keep the home comfortable and protected from the outside temperatures. Keep in mind that fabric is better,' they add. 'Unlike paper cellular shades, soft fabric is crush resistant and wrinkle-free.
'Solar shades offer a modern aesthetic and are great for managing heat, daylight, and glare. They utilize a unique technology that blocks the sun's rays while allowing views of the outdoors. There are different levels of openness to keep in mind, and fabric color plays a part, too,' they continue. 'Solar fabrics are engineered to deliver energy savings. They reduce heating costs, but can also maximize natural light, which means less electricity is needed for interior lighting. For example, dark colors absorb more solar radiation to increase energy savings during colder months, and lighter colors reflect more solar radiation in the winter and optimize natural light by allowing daylight through the fabric.
'Finally, add drapery for increased insulation. The added layers offer extra insulation to windows and help to reduce heat loss. They also add a touch of sophistication to any space.'
'During sunny days, make sure you open your curtains to utilize as much natural sunlight as possible; this will help to warm your kitchen in the daytime and reduce reliance on heating,' continues Jon Sanborn, of SD House Guys.
7. Layer lighting to make the space feel cozier
Warm-toned kitchen lighting can help to trick us into thinking the space is warmer than it is. When layered correctly with brighter task lighting, it can make any kitchen a dream to cook in. 'Adequate lighting may significantly improve the coziness of your kitchen. Soft lighting produces a pleasant, welcoming atmosphere. To increase the warmth, consider adding more light fixtures or utilizing warm-toned bulbs,' suggests Artem Kropovinsky, of Arsight.
8. Cook at home more often
Given that cooking produces heat, cooking more frequently from scratch can help to warm the room without any extra expenditure. 'Cooking and baking are fantastic ways to keep your kitchen warm throughout the cooler months,' Artem Kropovinsky explains. 'It will not only offer heat, but the warm, pleasant aromas will also make the kitchen feel more welcoming.'
9. Consider your layout when planning a kitchen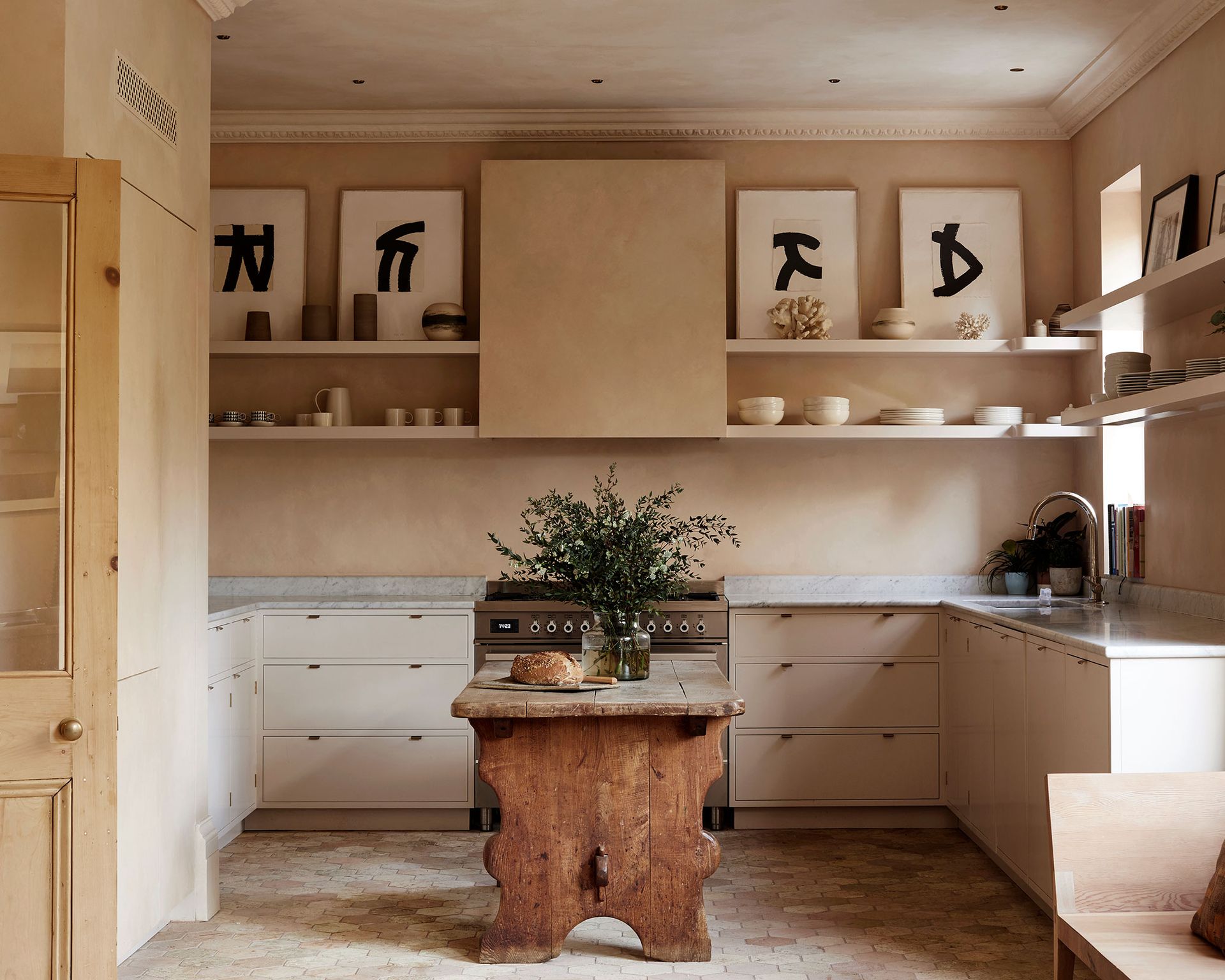 'Rearranging your kitchen such that the hottest portions of the room are utilized the most often might be useful,' Artem Kropovinsky, of Arsight suggests. 'Placing the dining table near the stove or oven, for example, might make the kitchen feel cozier.'
10. Although controversial, keep cabinet doors open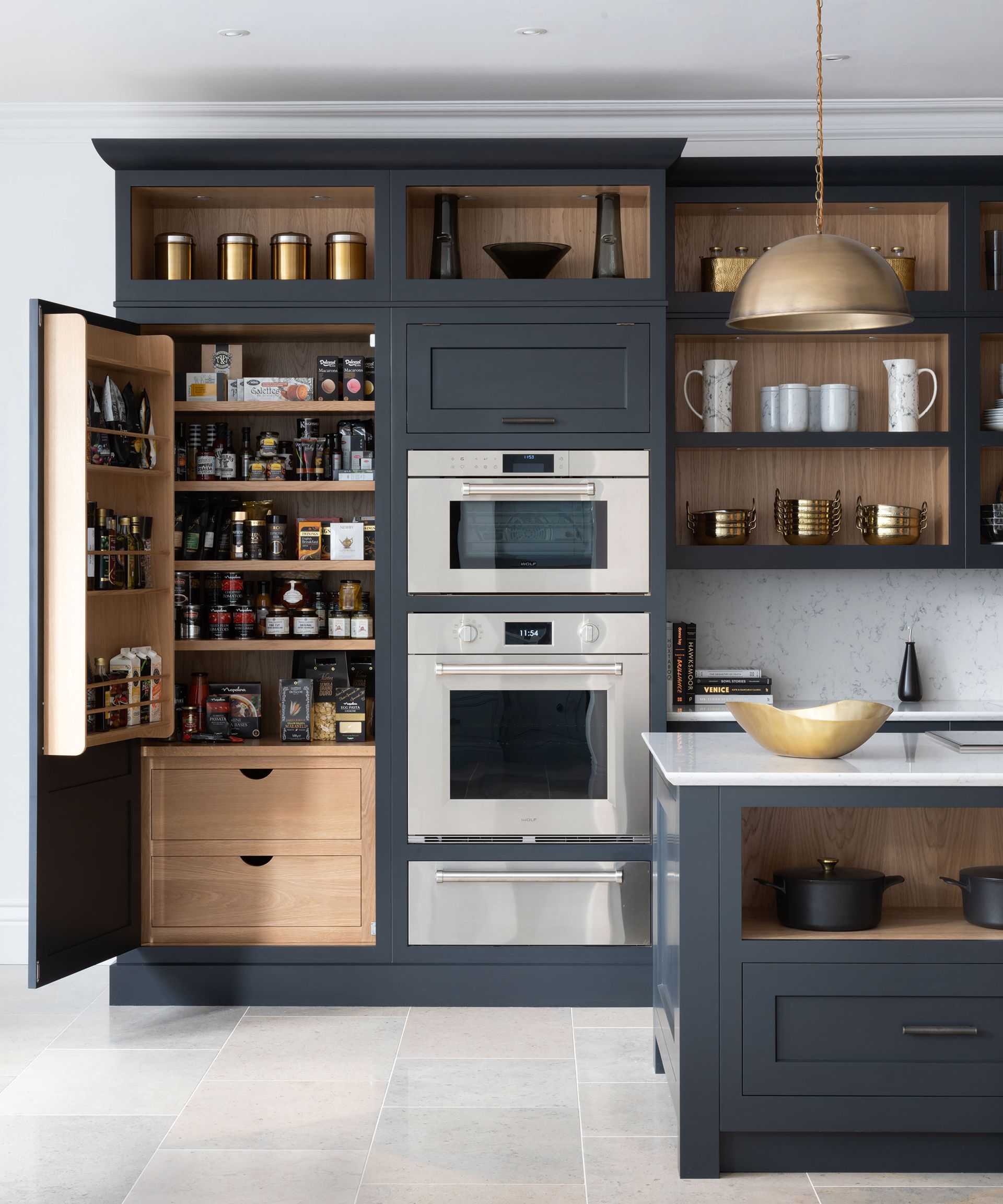 'Keeping cabinet doors open will actually help keep the heat in your kitchen as they offer more area space for heat to be 'trapped' in,' suggests Tim David, CEO of Airlucent. Cold air is easily trapped in closed kitchen cabinets, especially if they are on exterior walls or concealing pipework, so leaving them open can improve air circulation and prevent cold spots from bringing down the rest of the temperature of the room.
11. Make any heaters you do have as efficient as possible
If your kitchen has heaters that you use at least on occasion, then making sure it is running efficiently can help to keep costs down, and warm the space more easily allowing other heat-trapping measures to maintain the temperature more easily. 'If you do have a heater or fireplace in your kitchen, make sure it is running as efficiently as possible,' advises Shaun Martin, real estate professional, and CEO of We Buy Houses In Denver. 'You could also try to block off the vents in other rooms to force the warm air into the kitchen. Another option is to place a bowl of boiling water near heat sources, as the steam helps keep heat in the air.'
How can I make my cold kitchen warmer?
The best way to make a cold kitchen warmer is to install some form of heating. Underfloor heating is the best option to alleviate cold spots and, despite its high up-front installation costs, is one of the most energy-efficient forms of home heating as it utilizes the fact that heat rises.
How do you add warmth to a modern kitchen?
A cool-toned or modern kitchen can be warmed up by adding warm-colored textiles such as rugs and window treatments, or even towels and oven gloves. Using warm-toned wood in utensils and chopping boards can also inject some warmth into the space.
Sign up to the Homes & Gardens newsletter
Decor Ideas. Project Inspiration. Expert Advice. Delivered to your inbox.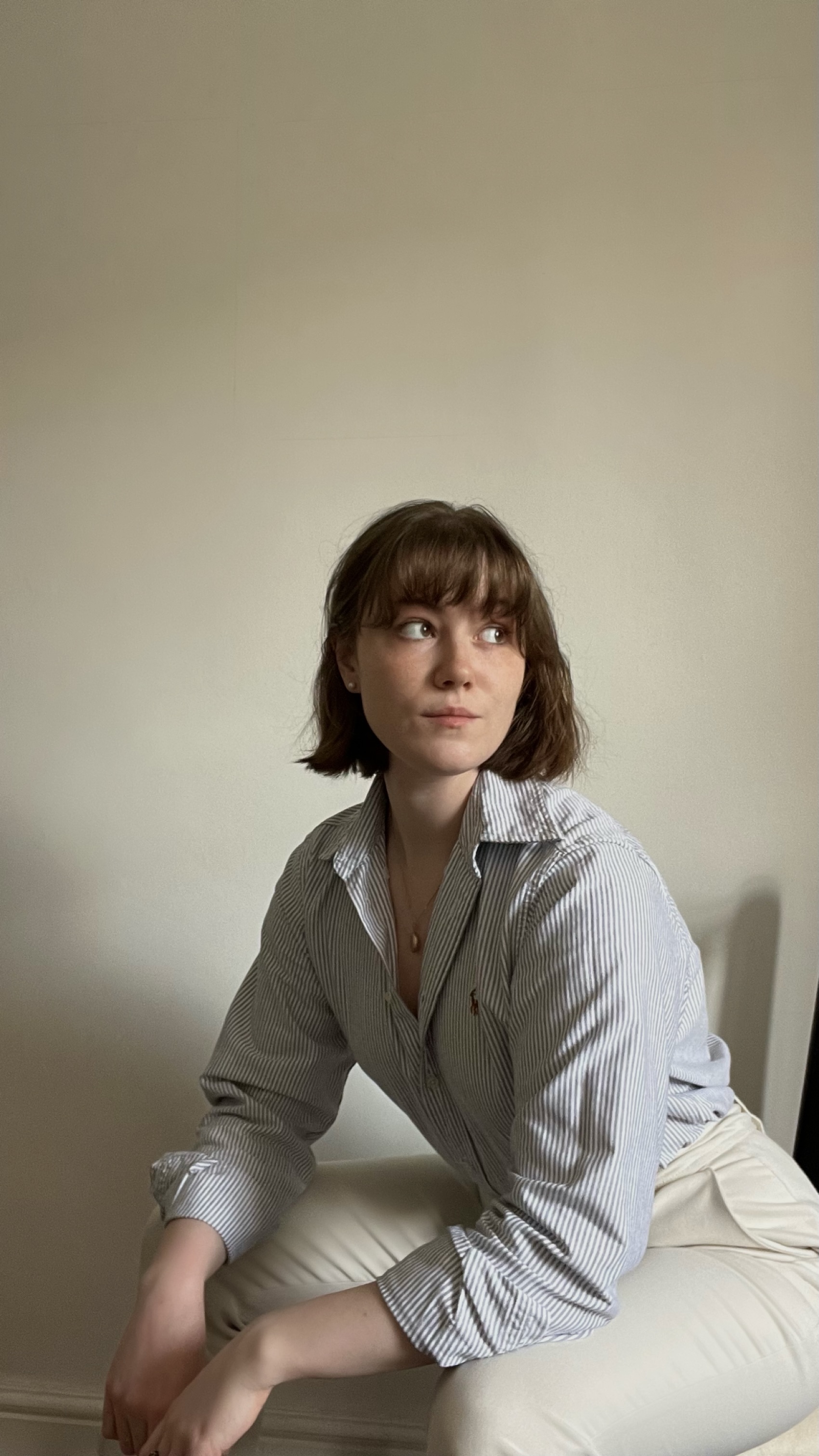 Chiana has been at Homes & Gardens for a year, having started her journey in interior journalism as part of the graduate program. She spends most of her time producing content for the Solved section of the website, helping readers get the most out of their homes through clever decluttering, cleaning, and tidying tips – many of which she tests and reviews herself in her home in Lancaster to ensure they will consistently deliver for her readers and dabbles in the latest design trends. She also has a first-class degree in Literature from Lancaster University.