5 popular kitchen cleaning hacks that just don't work, according to professionals
The cleaning tricks that cleaning experts argue aren't worth the time or effort on your countertops, backsplash and oven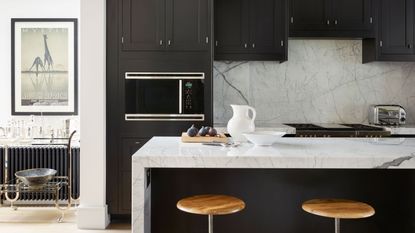 (Image credit: Future PLC / Darren Chung)
Whether you saw it on TikTok or heard about it from a friend, kitchen cleaning hacks are everywhere. Some don't work as well as they claim and create a load of mess, or even end up damaging surfaces.
The kitchen is the engine of the home and tends to double up as a living space. It's no surprise, then, that cleaning the kitchen can feel like a mammoth task.
Below are the cleaning hacks the experts are saying don't work, and alternative cleaning tips and methods to try instead.
Kitchen cleaning hacks that don't work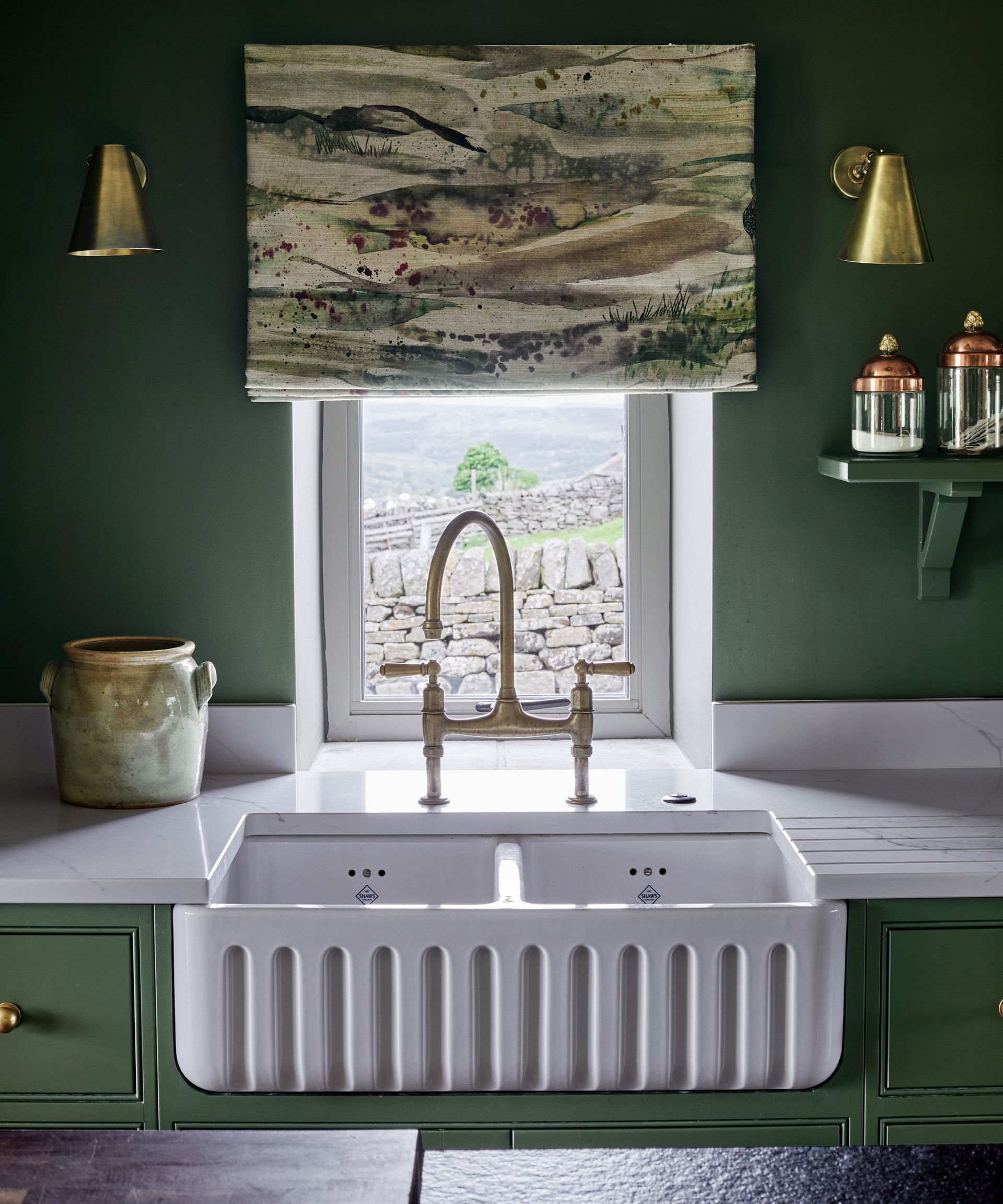 1. Using your oven's self-cleaning feature
'We don't recommend using the self-cleaning feature to clean an oven,' Marilee Nelson, founder of non-toxic cleaning company Branch Basics (opens in new tab). 'The high temperature of self-cleaning ovens creates the release of very toxic chemicals which then pollute indoor air.'
If you do need to use the self-cleaning feature, turn the exhaust fan on above the oven, turn the cleaning feature on and leave it for a few hours, she suggests. Then when you return, air out the house until the smell from the oven is gone.
'Open the windows on two sides of the house and use fans near the windows to help suck the air out of the kitchen and blow air out of the house,' she says. Given how much effort this all sounds, we'd rather clean an oven with more manual methods.
Marilee Nelson is a Texas-based Environmental Consultant and co-founder of Branch Basics. She started Branch Basics after learning how much harmful chemicals in our products and food influence our health. She found that cleaners and laundry detergents have a major impact on a home's air quality. Marilee is on a mission to inspire, motivate and empower people to take proactive charge of their health and experience the transforming power of creating a truly healthy home and diet.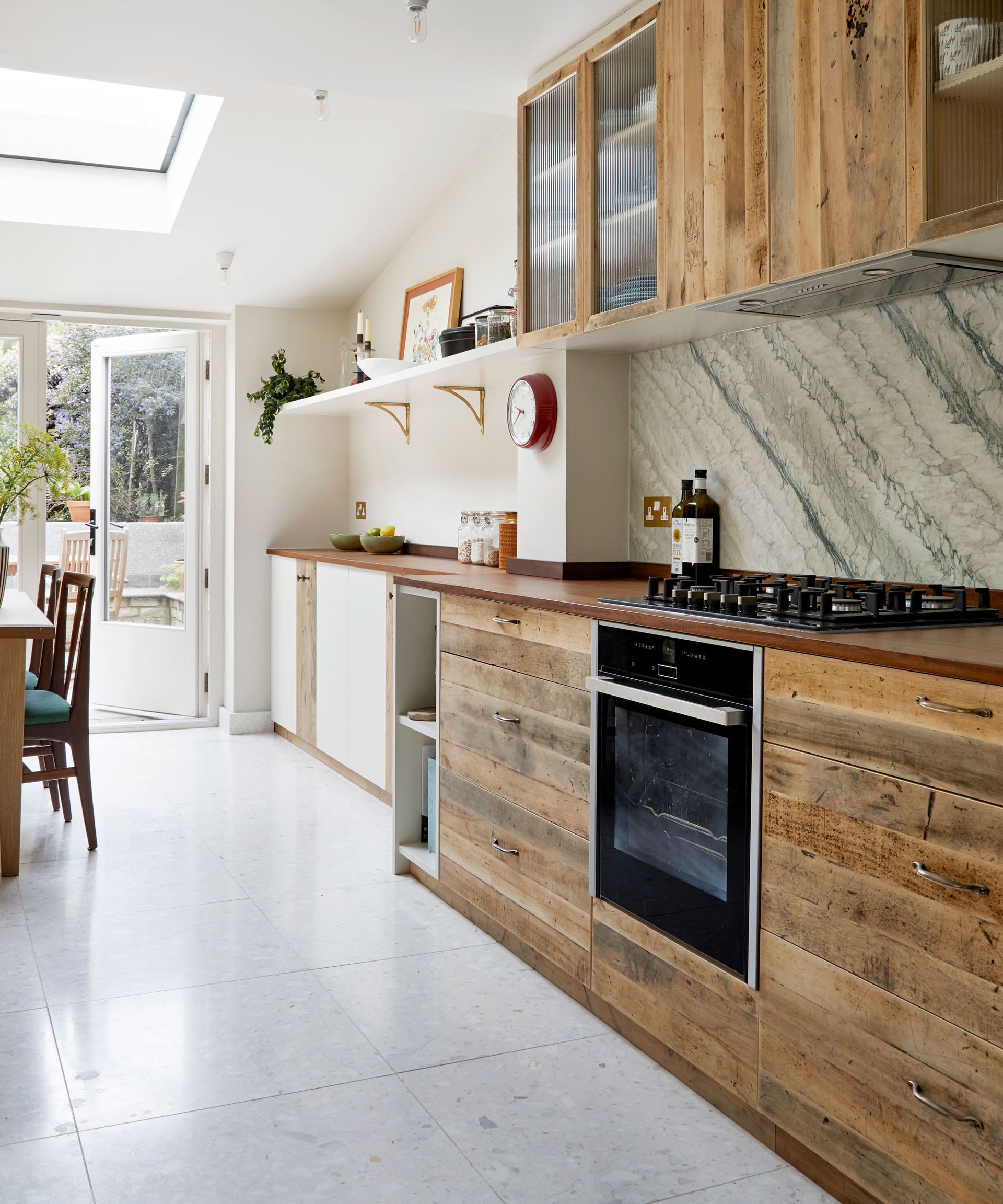 2. Vinegar and baking soda on grout
Mario Musa, the founder of Tile Sealing (opens in new tab), has extensive experience in maintaining and cleaning kitchen tiles. In his view, the commonly touted hack of using vinegar and baking powder on grout can cause more harm than good, damaging the grout and making it harder to clean. 'Another hack that doesn't work is using abrasive scrubbers or steel wool on tile surfaces, as they can scratch and damage the tile,' he adds.
The solution? 'Instead of relying on ineffective cleaning hacks, try using a pH-neutral cleaner specifically designed for tile and grout is a great way to remove dirt and grime without damaging the surfaces.'
3. Bleach on kitchen counters
Using bleach to clean surfaces after using raw meat, poultry, or fish is another cleaning method that isn't worth the trouble, says Marilee. 'Bleach is extremely toxic to humans, pets, wildlife, aquatic life, and the environment. Bleach fumes also create volatile organic compounds, which can trigger and contribute to asthma, COPD, chronic respiratory problems, allergic reactions, and headaches,' she says.
Instead, use 3% Hydrogen Peroxide as a disinfectant after cleaning a surface to handle germs.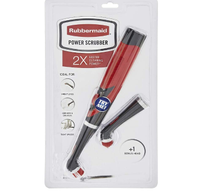 (opens in new tab)
Rubbermaid Reveal Power Scrubber and Grout Head for Household Cleaning | $19.99 at Amazon (opens in new tab)
This lightweight, battery-powered scrubber for grout, tiles and tight spaces is well-reviewed on Amazon. If you have a large area to clean, this may save a lot of time.
4. Using lemon juice – on some surfaces
Beatrice Flores, a cleaning expert at Living Pristine (opens in new tab) says many kitchen 'hacks' cause more problems than they solve. 'Using lemon juice as a cleaner may seem like an economical way to keep things shining, but acidic cleaners can damage many surfaces such as marble and granite counters,' Beatrice warns.
'Instead of trying out these hacks with potentially damaging results, try natural ingredients such as baking soda and vinegar for de-greasing and scrubbing purposes in both the kitchen and bathroom areas.'
5. Mixing vinegar and baking soda on countertops
A lot of homemade cleaning supplies include a mixture of vinegar and baking soda, and Sara San Angelo from Confessions of a Cleaning Lady (opens in new tab) says that they are much more effective when used on their own. We found baking soda and vinegar worked well when cleaning the oven, but Sara isn't a fan.
'Mixing them, after a fizzy show that promises sparkling countertops, gives you nothing but water and salt,' she says. 'It's chemistry 101. Vinegar is an acid and baking soda is a base. Together they cancel each other out.'
Instead, just use equal parts vinegar and water in a spray bottle for the kitchen and bath. Vinegar is a great disinfectant. Be sure to not use it on natural stone as the acid can damage this type of surface. Cleaning with baking soda is great if you have stains – Sara recommends sprinkling it in the toilet to get rid of stains.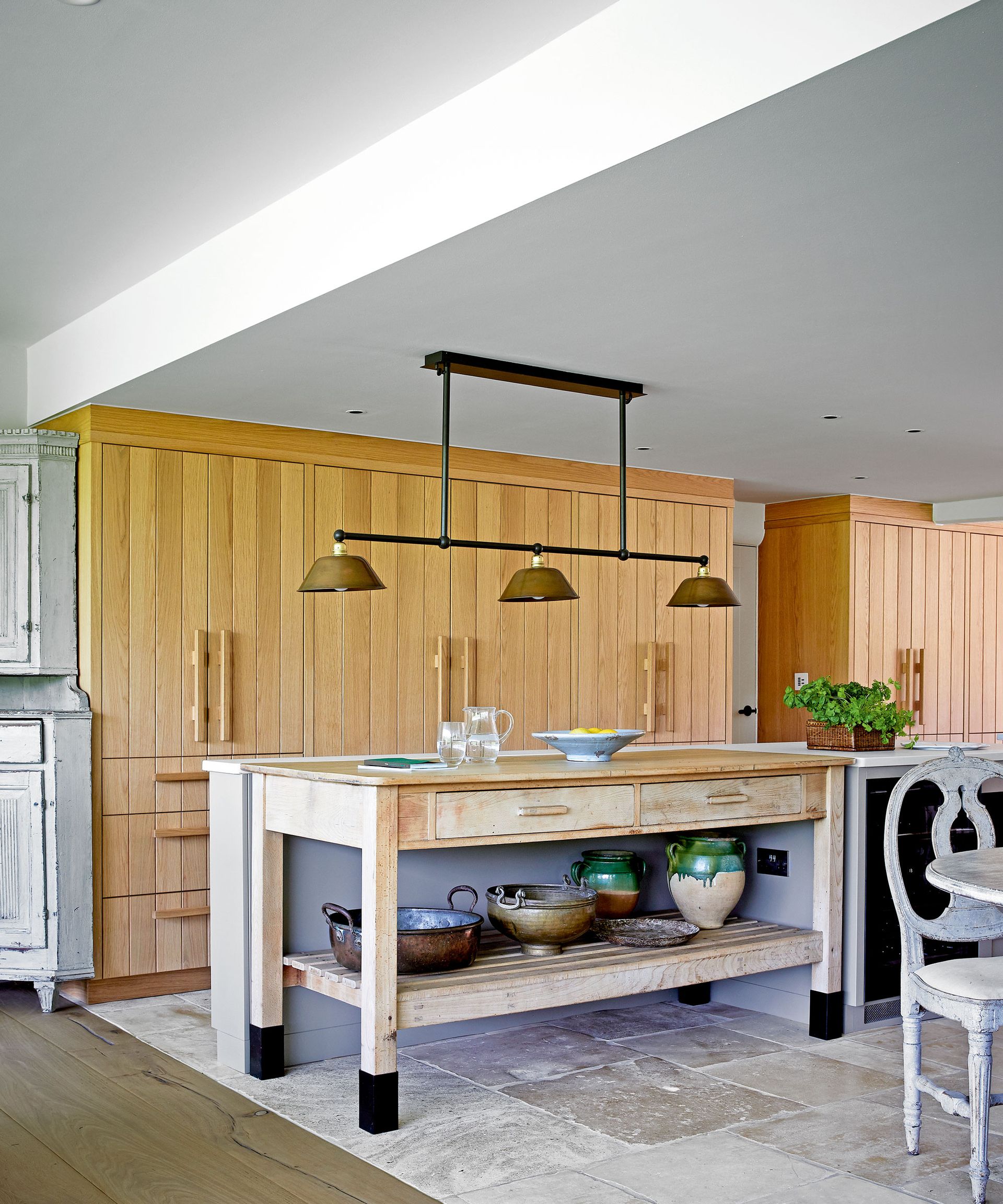 How can I make my kitchen easier to clean?
'The first step to making your kitchen easier to clean is decluttering,' says cleaning expert Beatrice Flores. Once you've cleared out items you no longer use and have reorganized cabinets for easier access, she says you need to find a way to incorporate cleaning into your routine. Beatrice says it's all about discipline, so wiping down surfaces daily, washing dishes as soon as they are used and putting them away immediately.
'Get rid of the idea that you need a different cleaning product for everything in your kitchen,' adds Allison Evans, co-founder of Branch Basics. 'All you need is one good quality surfactant or soap to address every cleaning need in the kitchen. It simplifies your cleaning routine.'
Organizing a kitchen in an efficient way will also help. For example, Allison is savvy with her kitchen storage, putting her cups, bowls and plates in cabinets within arm's reach of the dishwasher, so everything is right there and easy to unload.
Mario Musa says when it comes to specific kitchen cleaning tasks like mopping, wiping down surfaces or scrubbing tile grout lines: break up the work into smaller chunks and spread it out over multiple days if needed. Working in short bursts will help keep up enthusiasm and motivation levels, as we found when we tried a 5-minute cleaning challenge at home.
What is the fastest way to clean a dirty kitchen?
'Have your cleaning supplies at the ready,' says Sara. 'Get everything together before you start to clean. I tell people to keep their kitchen cleaning supplies together under their sink or have a cleaning caddy you can carry them around in. This way you don't waste time running all over the house trying to find cleaning products.'
Other top tips are to clean as you go and to get your kids or family members to help. 'Teach kids how to clean their own messes or wash their dishes early on so it becomes second nature as they grow older,' says Allison Evans from Branch Basics.
'We put all of our dirty dishes in the sink and spray them with Branch Basics. While those sit, I spray the countertop,' she adds. 'Then I come back to clean and load the dishwasher and finally wipe the countertops. Letting the cleaning product sit on the surfaces and dishes for a few minutes allows residues to break down and come off much quicker.'
Millie Hurst is Section Editor at Homes & Gardens, overseeing the Solved section, which provides readers with practical advice for their homes. She has been in the world of digital journalism for six years, having previously worked as Senior SEO Editor at News UK both in London and New York. She joined the Future team two years ago, working across a range of homes brands. Millie formerly worked as Senior Content Editor at Ideal Home, taking care of evergreen articles that help and inspire people to make the most of their homes and outdoor spaces. Millie has a degree in French and Italian and lives in North London.