6 ways you are wasting space in your kitchen – and what to do about it
These six spots are some of the most neglected storage opportunities in your kitchen, professional organizers decry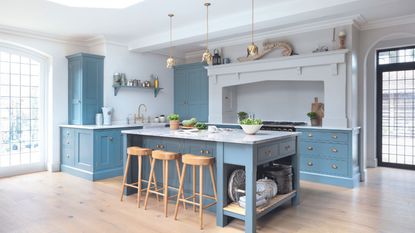 (Image credit: AMELIA THORPE LIMITED)
In a busy spot such as the kitchen wasted space is often wasted effort. Many of us are likely guilty of trying to fit more into improperly organized spaces and, as a result, struggle to work seamlessly, ofte battling against falling baking trays and limited workspace.
While we could find ways to make more kitchen storage space, it is often how you organize a kitchen that makes the most difference to how efficient the space is and, more often than not, we are passing up excellent storage opportunities without even realizing it.
Here, professional home organizers have highlighted where you could find wasted space in your kitchen, and explain how to fix it to make your workspace more seamless – and even free up a cabinet or two.
6 ways you are wasting space in your kitchen
Even the most awkward of empty spots can be seen as wasted space in a kitchen, it is just about knowing how to use it effectively to make your workspace more practical.
1. Not using vertical space in cabinets
A common kitchen storage mistake that wastes space is presuming that kitchen cabinets are fine as they are. However, piling things like pans and trays up in stacks is not a great use of vertical cabinet space, warns Britnee Tanner, a professional organizer at the eponymous organizing company, as it makes things difficult to get out.
'This most commonly happens when baking trays are placed in a deep cabinet on top of one another,' she says. 'A much better solution is to tip them on their sides and store them using a baking tray divider, like this from The Container Store. It allows you to make better use of the vertical space, frees up the base of the cabinet for other kitchen gadgets, and more easily finds the baking tray that you're looking for.'
Britnee's passion for organizing started when she was old enough to store mechanical pencils in her Lisa Frank trapper keeper. Fast forward a few decades and now she now helps other busy women create beautiful, functional spaces in their own homes. Her purpose is to help women (who have a lot going on in their day), simplify their homes and make them intentional and enjoyable.
2. Neglecting the space above kitchen cabinets
The tops of floating kitchen wall cabinets are the most common example of wasted space in a kitchen. High up and awkward to reach, this is not a great spot for your most commonly used kitchen gadgets, but it is ideal for keeping decorative items or even artificial plants, suggests Eileen Roth, professional organizer and founder of Everything in its Place, and author of Organizing for Dummies, available on Amazon. This can add some personality to your kitchen without decor wasting precious worktops.
'One thing to note regarding cabinet tops is that are hard to dust, so if you're really short of space and need to use it to store kitchen items, I'd recommend putting those in clear plastic containers so you don't have to clean them when you need them and can see what they are when going up there to get something down,' Eileen adds.
'Items you could store up there might be good for a punch bowl set or trays you only pull out for big meals on holidays.'
3. Wasting kitchen footprint with a storage-less island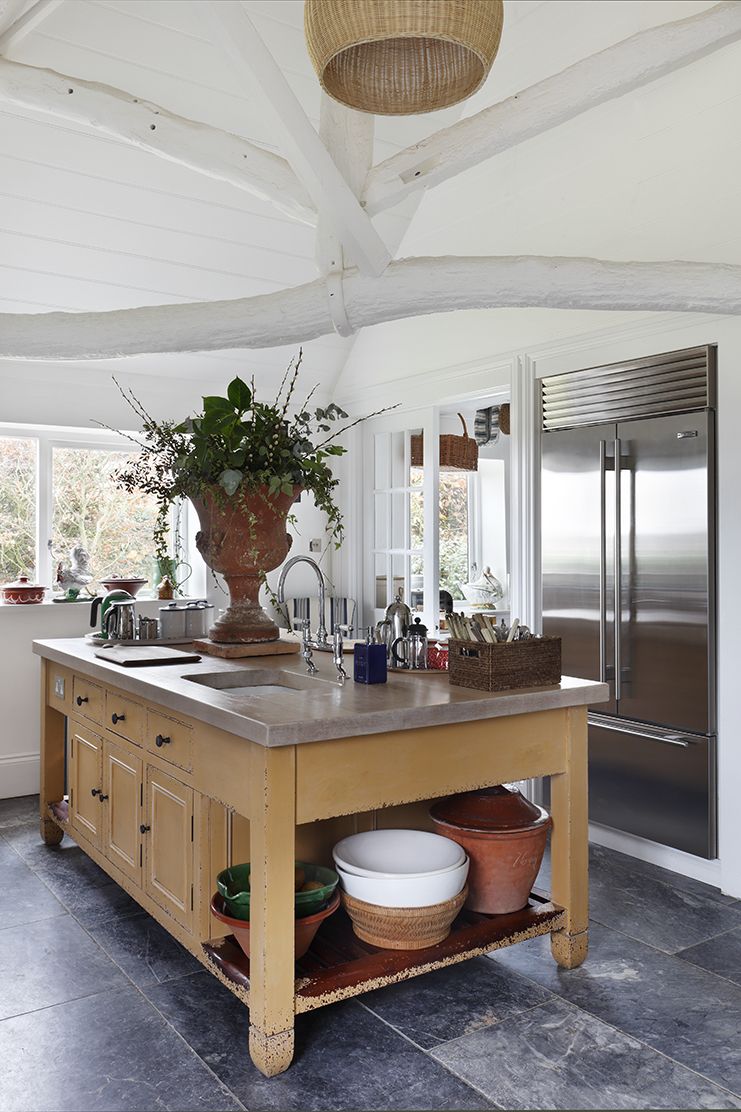 There are plenty of kitchen island mistakes to avoid when adding one to your kitchen – the most detrimental being forgetting to use this large block for additional storage. Given the significant footprint a kitchen island takes up, forgetting to incorporate cabinetry or in-laid shelves is a drastic waste in your kitchen layout.
Brenda Scott, professional home organizer and founder of Tidy My Space explains that this oversight is usually made when people think more about seating at a kitchen island than their full potential.
'I recommend creating a long counter that allows you to have cabinets at one end and have room for stools on the overhang at the other end. Another option is having shelving installed on the end of the island, for cookbooks, wine racks, or spice racks.'
Brenda is passionate about home organizing, decluttering and creating a safe home. At Tidy My Space, she helps people to keep their homes tidy when life gets busy. Brenda shares useful tips and gives practical help with sorting and editing her clients' spaces, leading them to feel less stressed and bringing the luxury of time to be spent with family, friends, or on themselves.
4. Not using tailored shelving in sink cabinets
We likely don't pay too much attention to how we organize under a sink as it is reserved for cleaning supplies, but piling up cleaning bottles, clothes, and sponges can become hard to manage when approaching storage in this way. It results in wasted space that could easily be fixed with a tailored organizer that fits around pipework, says Lauren Saltman, professional organizer and founder of Living. Simplified.
'Utilizing a tiered drawer system will allow you to use the height that is available to you and will help you to organize all of the items you keep under the sink,' she explains. 'You will be amazed at how much extra space you have for other household supplies by creating a system.'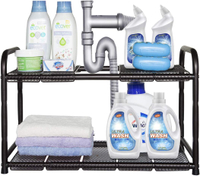 Undersink Adjustable Shelving | $36.99 at Amazon
I use these adjustable, extendable under-sink shelves to make the most of the space under my kitchen sink, and it has made finding my cleaning supplies far easier. What's more, it has increased home much I can fit in the space, making use of the height a bottom cabinet affords me.
For Professional Organizer Lauren Saltman of Living.Simplified., decluttering and organizing is how she lives her daily life, whether she is organizing her home, a friend's office, or a client's garage, her resourceful approach yields happy clients who learn to incorporate techniques for a happier and more simplified lifestyle.
5. Not using pull-outs to make space in a corner cabinet
Organizing corner cabinets can be a nightmare, so it is unsurprising that it is one of the biggest wastes of space in a kitchen – and why many people are opting to avoid them altogether when renovating.
If you have a deep corner cabinet, Brenda Scott, professional home organizer, always recommends installing a tiered turntable system or a pull-out drawer. 'Use the space you have to its fullest. I suggest storing small kitchen appliances or pots and pans in corner base cabinets. They're heavier and difficult to stack on shelves.
'If you are designing or renovating a kitchen, I always recommend deep pot drawers instead of cabinets with shelves in corners. They function easier for everyone.'
6. Wasting counter space by leaving gadgets out
Our kitchen counters, despite being essential, are often a huge cause of wasted space when we leave things on them all of the time. While decluttering countertops certainly helps to make this spot more functional, permanent fixtures such as kitchen gadgets and knife blocks waste precious prep space, reminds Eileen Roth, professional organizer. Instead, you should keep as little as possible on the kitchen counter, she reminds.
'You want the counter for prep and the island area for eating, if it is designed to eat there. Many of your commonly used utensils are easily stowed in a cabinet, such as your stand mixers, and other essentials like microwaves can be built in. Keep your worktops open and clean, ready to be used as soon as you step into the space.'
For small spaces, consider ways to make more countertop space in the kitchen, from over-the-sink cover to a portable island.
FAQs
What is the most practical kitchen layout?
In both small and large kitchens, the U-shaped kitchen is often seen as the most practical layout, offering you plenty of counter space and cabinetry, while also making it simple to introduce the 'kitchen work triangle' for the fridge, stove, and sink to make food prep more efficient.
When working with a U-shape, make sure to add in some form of pull-out cabinetry in the corners to make the most use out of the deep storage.
What is an example of using wasted space at the ends of kitchen cabinets?
You can attach storage to the blank ends of your kitchen cabinets to make the most of this small section of limited space. One of the most popular options is to add a spice rack to the edge of the cabinet, however, you could also add hanging storage for commonly used utensils, shelves for cookbooks, or even shelving to keep some jars.
---
The best use for any kitchen layout is to make the most of the storage you have already, as opposed to focusing on making the storage look pretty or trying to add storage through a remodel or quick update. More often than not, making a conscious effort to address these areas of wasted space in a kitchen will create all the space you need for a truly functional cook space.
Sign up to the Homes & Gardens newsletter
Decor Ideas. Project Inspiration. Expert Advice. Delivered to your inbox.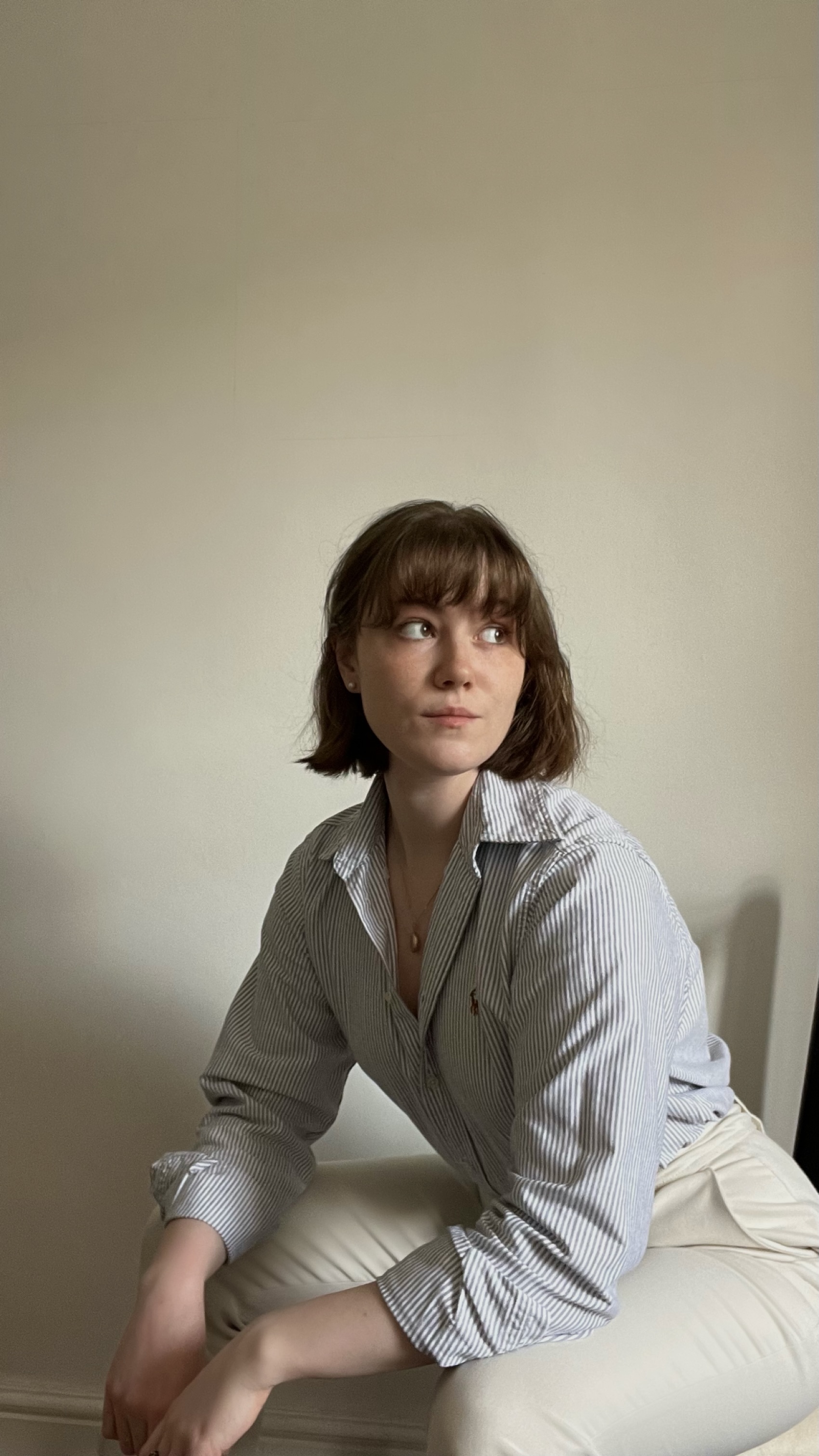 Chiana has been at Homes & Gardens for a year, having started her journey in interior journalism as part of the graduate program. She spends most of her time producing content for the Solved section of the website, helping readers get the most out of their homes through clever decluttering, cleaning, and tidying tips – many of which she tests and reviews herself in her home in Lancaster to ensure they will consistently deliver for her readers and dabbles in the latest design trends. She also has a first-class degree in Literature from Lancaster University.