Kitchen island mistakes – and how to avoid them
Top kitchen designers highlight kitchen island mistakes so that you get the design of yours right first time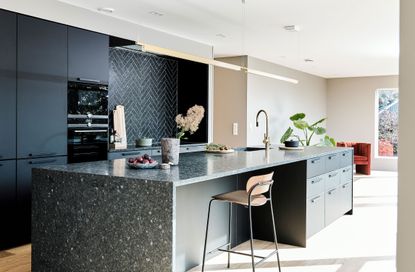 (Image credit: Lundhs)
There are some simple kitchen island mistakes that are commonly made in the design stage of a kitchen remodel that can mean that, though this hub of the kitchen might still function, it won't be giving you 100%.
However, with the right advice, they are easy to avoid. We asked five kitchen specialists for their top tips so you can get this central kitchen feature right the first time – and we've illustrated each point with five beautiful kitchen island ideas to speed the process along.
Kitchen island mistakes
Designing a kitchen island is integral to getting the best kitchen remodel you can. However, it's easy to make mistakes that can ruin your kitchen's functionality and looks. You can use these simple guidelines to get the aesthetics and practicalities spot on.
1. Not respecting kitchen island size guidelines
One of the most common mistakes is choosing a kitchen island size that's simply too big for the space, as Matt Baker, Kitchen Designer at UK-based Harvey Jones explains.
'Many customers seem to think the bigger the island, the better. Wide islands are sure to make a big impact in a kitchen, however they're not a very practical solution, as you have to be able to reach the middle when cooking, so try to keep it no deeper than 1400mm (front to back).'
2. You have the bare minimum space around a kitchen island
Size matters for thoroughfares, too.
'The same goes for walkways, if your island is too big, the space between that and your wall units can be compromised,' continues Matt Baker.
'The most important consideration when planning an island has to be the walkways around it. As a rule of thumb, they need to be 1000mm wide in order to be safe and practical in a kitchen.'
3. Your island doesn't address storage or seating
A kitchen island should enhance the rest of your scheme – a seamless design feature if you will. It shouldn't jar visually and it should feel like it's always been there. However, it should also address the one element your kitchen really needs, be that more storage or seating.
Hege Lundh of Norway-based Lundhs Real Stone explains, 'True focal points and statement pieces, central islands play an integral role in kitchen design. How you choose to integrate an island into your scheme will have a profound effect not only on how you use your kitchen but also its overall appearance.
'From waterfall worktops to integrated breakfast bars, there are a number of ways to be creative with your kitchen island. If you have the space, make sure you integrate kitchen island seating ideas into your kitchen island.'
4. Your kitchen island is too small
'A well designed island will ideally include space for food preparation, cooking, storage and eating/socialising thereby forming a symbolic hearth of the home that brings people together to partake in a variety of activities in one central zone,' says Gary Griffin, UK Sales Manager at global Rational Kitchens.
'With a change in our living styles over the past 30 years, where cooking is no longer a solo activity and many kitchens have been incorporated with dining and living spaces, it isn't surprising that the kitchen island has become a "utility/social hub" to serve a variety of different functions.'
5. You've chosen the wrong surface material
Great kitchen countertop ideas are like the icing on the cake – the fabulous finishing touch that can offer value and style to the whole scheme. But there are practical considerations. For example, although stunning, marble is porous and can be high maintenance, so it's a case of spending a little time doing your research first as Charlie Smallbone, Founder of London-based Ledbury Studio advises:
'With so many materials to choose from, picking a worktop for an island can be a daunting decision, so the first task is to do some research. Before working with a particular material, I always ask myself some very simple questions: what are the thermal properties of this material; how does it respond to the acids present in certain foods and drinks; will edges chip if hit by metal saucepans? And if any of these things do cause damage, can the damage be repaired? To my mind, this limits the choice of products that are genuinely suitable for use as kitchen island work surfaces.
'I have no hesitation in recommending quartz – a material I have used very successfully many times. It's hard wearing and hygienic, as well as heat, stain and scratch-resistant, so is perfect for a well-used island worktop. In addition, we've worked a lot with Quartzite. Not to be confused with quartz, Quartzite is a really interesting but fairly high-cost material. It is harder than granite and has good resistance to acid.'
6. Your kitchen island isn't well lit
This is perhaps one of the most common kitchen island mistakes people make – not considering the kitchen island lighting ideas. Yet if you're going to use your island for food prep, cooking on/washing the dishes and as an entertainment hub, then lighting is key.
'When planning a kitchen island, make sure it fits the lighting plan,' explains Matt Baker, Kitchen Designer at Harvey Jones.
'The island needs to be well-lit, as it often serves as the main food preparation area – whether opting for spotlights or lanterns, ensure that the center of the island in particular is bright.'
Pendants lights work really well and look great in rows. Consider making them dimmable so you can adjust them depending on the task you're doing.
7. You've neglected to add a breakfast bar
If you're looking to avoid kitchen island mistakes, one is to miss out breakfast bar ideas completely. Just like other kitchen seating options, they make your whole space more versatile, so that you can entertain while you cook, sit at them to do paperwork or simply dish up quick meals that don't warrant setting a dining table.
But... the biggest kitchen island mistake that involves a breakfast bar is one that's made commonly: long, straight runs furnish multiple stools so that diners all look in one direction and never at each other. The result? They're not sociable at all. Better to ensure the breakfast bar has two sides so that diners can see each other – or that it curves like in the kitchen above, so that they face a little inwards at least.
8. They don't include electric points
'Another kitchen island mistake that tech lovers will recognize is forgetting to put electrics into your design,' says Homes & Gardens Editor in Chief Lucy Searle.
'Everyone likes somewhere to charge up a phone, plug in an extra occasional appliance, maybe even power up a laptop. And where best in a kitchen of busy surfaces to do so? The kitchen island. Electrics can be hidden beneath the countertop, within a slim drawer – which is useful for storing away those oft-charged electrics – or recessed into the countertop.
'My advice is to go for the drawer if you use electrics for charging up tech – it's the least obtrusive, most useful option – and/or for a charging point on the side of the island in a place you are most likely to have spare work space for, for example, a food mixer.'
9. Putting the kitchen's main sink in the island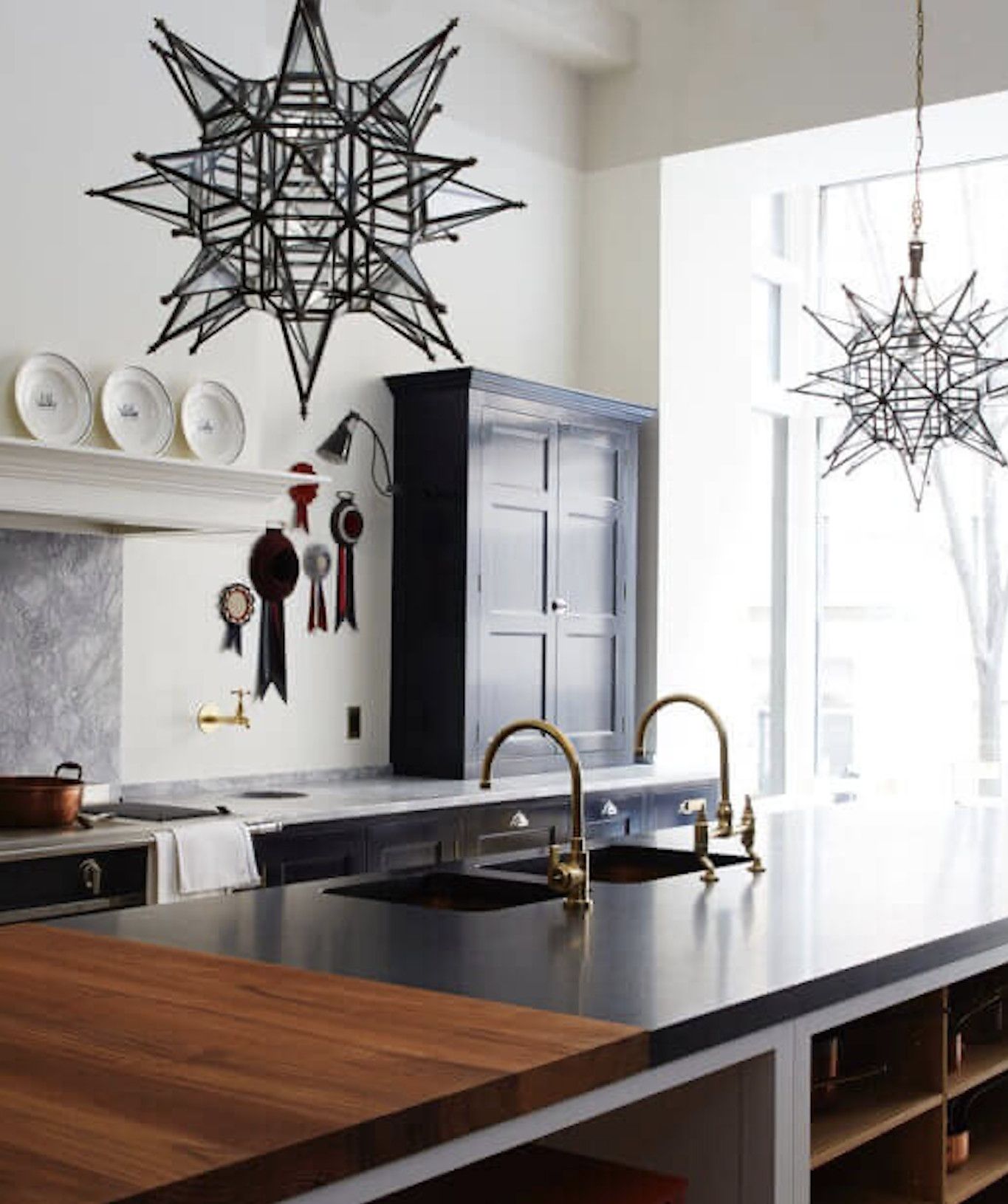 If you tend to put off dealing with dirty dishes for as long as possible, this is kitchen island design mistake number one. By its very nature, a kitchen island is a central feature in the room, so if it is constantly surrounded by dirty plates, it will just look constantly messy. Better to only have a prep sink in the kitchen island – or make a resolution to clean dishes straight after dinner.
10. Not having enough space between an oven and island
How much space to put between an oven and facing kitchen island? The answer is around 42 inches – or 48 if two or more of you cook at any one time. You need enough room to open an oven door and be able to step back and look inside without hitting the island behind you. A better layout is to place the oven opposite a kitchen island at eye height so that there's no bending needed at all – this will allow you a narrower thoroughfare.
What is the biggest kitchen island mistake to avoid?
The biggest kitchen island mistake to avoid is making it too large. Doing so will mean that it not only dominates the center of your kitchen, but it will also be too difficult to use if you can't lean over to reach the middle of it.
Sign up to the Homes & Gardens newsletter
Decor Ideas. Project Inspiration. Expert Advice. Delivered to your inbox.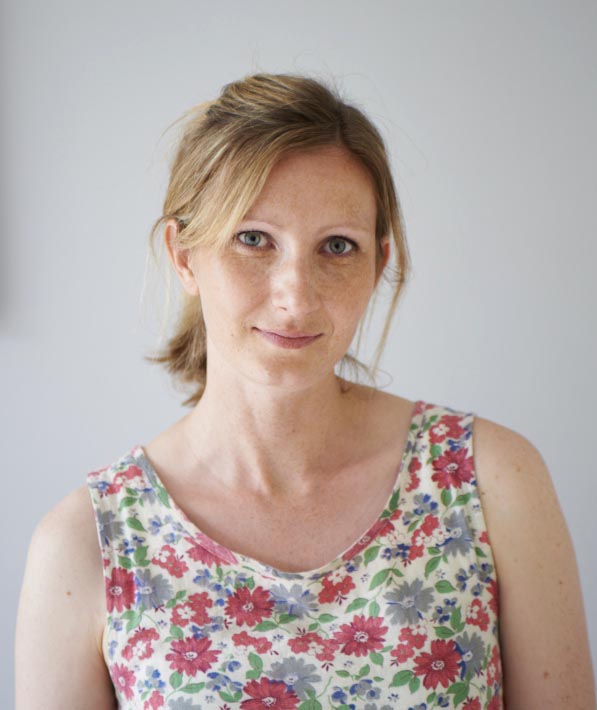 Sophie has been an interior stylist and journalist for over 20 years and has worked for many of the main interior magazines during that time, both in-house and as a freelancer. On the side, as well as being the News Editor for indie magazine, 91, she trained to be a florist in 2019 and launched The Prettiest Posy where she curates beautiful flowers for modern weddings and events. For H&G, she writes features about interior design – and is known for having an eye for a beautiful room.