How to fix broken Christmas lights – this $25 tool saved my Christmas in seconds
Turn a potential decorating disaster around with this viral Tiktok hack that is taking is lighting up the internet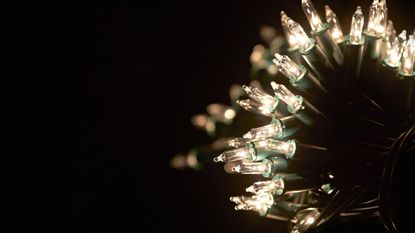 (Image credit: Alamy)
Plugging Christmas lights in each year is always a gamble and it is frustrating to find that they have somehow stopped working in their box. This year, however, instead of buying a new set of lights, a TikTok trick to fix Christmas lights has gone viral, saving Christmas for many – including myself.
Christmas lights are central to many Christmas decor ideas and without them, it is arguable that the holidays simply wouldn't be the same. That's why, when we discovered this simple $25 tool for fixing iridescent Christmas lights we knew we had to share it with you.
How a $25 tool fixes Christmas lights in seconds
Iridescent Christmas light strands, unlike LEDs, have an unfortunate habit of breaking when just one or two light bulbs have failed. This is formally known as a 'shunt issue' and can quickly leave strand upon strand of Christmas lights virtually unusable.
It is all well and good knowing your lights are not working, but if the bulb filament has not 'blown' and left a dark smoky mark on the glass then it is almost impossible to figure out which the offending bulb is – or at least it was until we discovered the LightKeeper Pro tool.
The tool, which has gone viral on TikTok, is super easy to use and (much to my relief) doesn't require an engineering degree to work out. All you have to do is take any one bulb out of the string, insert the tool, and pull the trigger a few times. The tool sends a small shock of electricity through the line to restore power to the faulty cable and bulbs. This pulse finds any bad bulbs and fixes the shunt. You don't even have to unplug your lights so they can be left on your Christmas tree ideas or even your Christmas garlands.
The best news? This tool worked on my Mom's prelit Christmas tree too, so it is a great all-rounder tool to keep in your Christmas decorating kits.
Sometimes, however, this trick doesn't always work out. If this is the case the likelihood is that there is a broken bulb causing an incomplete circuit.
If you either don't want to spend an hour looking at every bulb to find the offending light, the tool also has an 'Audible Voltage Detector' which finds the break in the circuit for you. Given that it comes with spare bulbs too it is a super easy fix that doesn't involve driving to the store and hoping they still have some light sets in stock.
This tool is undeniably a Christmas life-saver, and it is a brilliant way to be sustainable at home at Christmas time.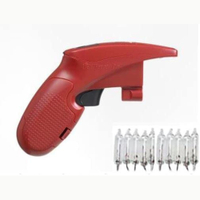 LightKeeper Pro Light Set Repair Tool – Was $34.99, Now $24.99 on Amazon
The LightKeeper Pro fixes most incandescent light sets in seconds with the squeeze of a trigger. Simply attach the device to your broken light socket and click the trigger until the lights come on. This package includes a bulb tester, fuse tester, bulb puller, and 10 clear replacement bulbs
How do you know which bulb is broken on Christmas lights?
The best way to figure out which bulb is broken on Christmas lights is to look along the string of lights and find the bulb that appears 'burned'. When an iridescent bulb fails the glass will often turn a smoky black color as the filament breaks.
What causes Christmas lights to stop working?
There are a few reasons why Christmas lights can stop working. For iridescent lights, it is likely that a bulb has blown and is breaking the circuit (preventing other lights from working). Alternatively, the fuse may have blown in the plug and may need replacing.
Sign up to the Homes & Gardens newsletter
Decor Ideas. Project Inspiration. Expert Advice. Delivered to your inbox.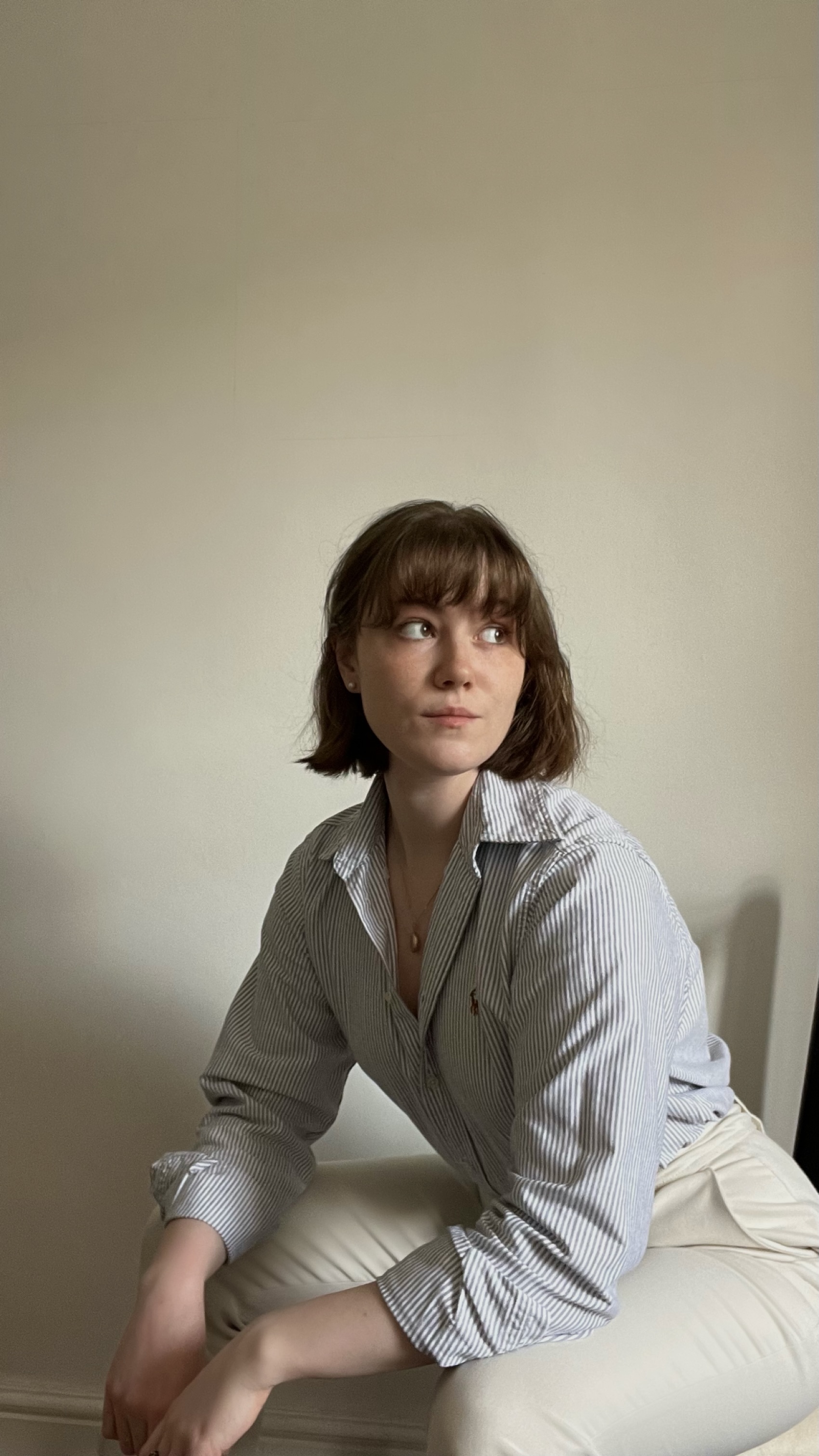 Chiana has been at Homes & Gardens for a year, having started her journey in interior journalism as part of the graduate program. She spends most of her time producing content for the Solved section of the website, helping readers get the most out of their homes through clever decluttering, cleaning, and tidying tips – many of which she tests and reviews herself in her home in Lancaster to ensure they will consistently deliver for her readers and dabbles in the latest design trends. She also has a first-class degree in Literature from Lancaster University.