How to make paper snowflakes
Making paper snowflakes is fun, an easy way to add homespun flair, and you can invent your own color scheme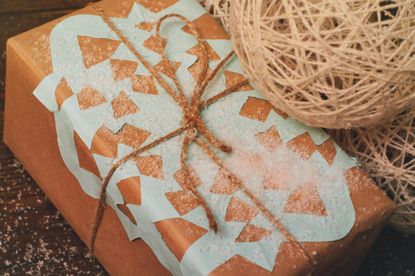 (Image credit: Alamy)
Making paper snowflakes is a simple and engaging holiday craft both adults and kids love, and the decorating options are endless. You can hang them in front of windows to create a display to enjoy from both inside and out, or string them together to create a garland for your Christmas tree. Or, use them to dress up your gift wrap.
Another benefit to making paper snowflakes? This Christmas decorating idea is both sustainable, and budget-friendly. 'Choosing sustainable options will always make things more refined,' says James Mellan-Matulewicz, CEO of luxury, sustainable wallpaper brand Bobbi Beck. 'Paper snowflakes are popular this year because, not only are they eco-friendly, they're a fun crafting activity too. Whenever there's an economic downturn, crafting becomes more popular, because making your own is less expensive than buying.'
Ready to decorate? Here's everything you need to know to start making your own paper snowflakes. You can watch our paper snowflake TikTok film below, or follow our step by step instructions.
How to make paper snowflakes
The key to making a paper snowflake? A few simple and strategic folds.
The more folds you make in your paper, the more intricate your design will be, but the harder the paper will be to cut. If you're crafting with children, you can skip the final fold in the process below to make the snowflakes easier to cut.
You will need:
The only things you'll need to tackle this fun Christmas tradition is a sheet of paper and a pair of sharp scissors.
'Simple white printer paper works well, but if you want to change things up a bit, you can also use pages from an old book, kraft paper, or construction paper,' says Pippa Blenkinsop, photo stylist for Homes & Gardens.
If you plan to hang your snowflakes, you'll also want to gather tape and ribbon.
1. Create a triangle with your paper
If you're working with a square piece of paper, simply fold the top corner of your paper diagonally towards the opposite bottom corner.
If you're working with a rectangular piece of paper, like we did in the photo above, the corners of the paper will not meet and you will have some excess paper on one side. Trim the excess paper so you have an even triangle.
2. Fold your triangle in half again to make a smaller triangle
Place the triangle on you work surface so that the longest side is at the top. Then, fold the outer corners of the triangle in towards the center, so that there is excess paper sticking out at the top.
3. Trim the excess paper at the top of the triangle
Then, fold the triangle in half again, so that the outer edges of the paper are inside the fold.
4. Cut out your design
You can either create a freehand design, or draw a design onto your snowflake first.
To create a freehand design, make cut outs along all three edges of the triangle to , taking care to leave some paper between each cut. To make a hole at the center of the snowflake, snip off the tip of the triangle.
The more cuts you make, the more intricate your snowflake will be.
5. Carefully unfold your triangle to reveal your paper snowflake
Want your snowflake to lie flat? Place it under a book for a few hours.
How to decorate with paper snowflakes
Once you make your paper snowflakes, there are lots of was to display them.
Here are a few common ideas:
How do you make paper snowflakes for kids?
The directions above can be used by both kids and adults, however young kids may find smaller triangles harder to work with. To make the craft easier for little ones, make fewer folds in your paper before cutting out a design. A larger triangle will be more trouble-free because the paper will be thinner and thus easier for little hands to cut through.
How do you make a Q-Tip snowflake?
For the youngest kids who aren't as skilled with scissors, you can also try making Q-tip snowflakes.
Instead of using scissors, you simply glue Q-tips in a snowflake design onto a piece of construction paper cut into a circle or hexagon shape. You can add the glue lines for your toddler, who can then lay the Q-tips on top.
Sign up to the Homes & Gardens newsletter
Decor Ideas. Project Inspiration. Expert Advice. Delivered to your inbox.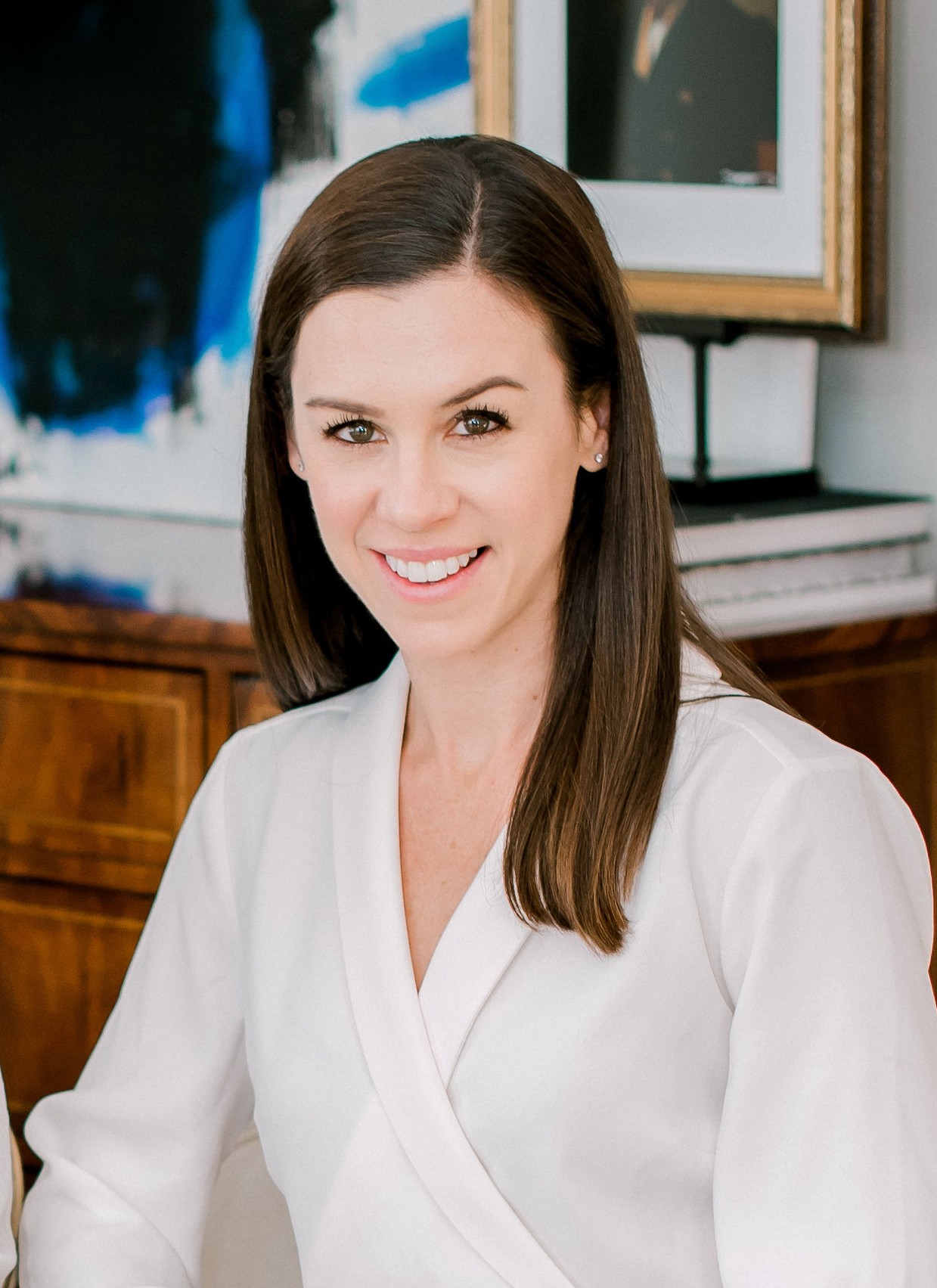 Executive Editor, Homes & Gardens
Kaitlin Madden Armon is a writer and editor covering all things home. Her work has appeared in Real Homes, Architectural Digest, Martha Stewart Living, Refinery29, Modern Luxury Interiors, Wayfair, The Design Network, and lots more. She graduated from Northeastern University with a degree in journalism and currently lives in Connecticut with her husband, three kids, and black lab.