6 heatwave sleeping mistakes - and what to do instead
The ongoing heatwave is making it hard to sleep. Here's how you could be making it worse, and what to keep cool.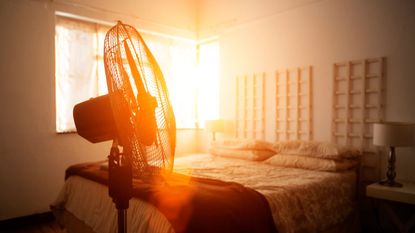 (Image credit: Getty Images)
Sign up to the Homes & Gardens newsletter
Decor Ideas. Project Inspiration. Expert Advice. Delivered to your inbox.
Thank you for signing up to Homes & Gardens. You will receive a verification email shortly.
There was a problem. Please refresh the page and try again.
Many of us love the sunny weather. But when the sun goes down and it's time for bed, it can be nearly impossible to sleep. Trying to rest when it's hot or humid can be a challenge and have huge knock on effect in the rest of your life.
That's why it's such a good idea to make sure that your evening routine and sleep environment is conducive to getting a restful night's sleep, and it's even more crucial when it's hot.
However, there are some small but important mistakes that may be making it harder for you to sleep in hot weather.
I spoke with Dr Lindsay Browning, psychologist and sleep expert, to hear her tips on how to make sure you sleep well, even when it's hot. Even if you've got one of the best mattresses, you might not be getting proper sleep. Let's look at the mistakes you might be making and what you should be doing instead.
6 hot weather sleeping mistakes
1. Opening the windows during the day
When it's hot our natural instinct is to open all the windows in our house to try and get fresh air blowing through. The trouble is that in hot weather there's likely to be very little airflow. 'Generally, when it is really hot outside it is a good idea to keep windows closed during the daytime, as you don't want the hot external air to come into the house warming it up', explains Dr Browning.
Instead, open your windows at night. 'After the sun goes down, the outside air will start to cool down', says Dr Browning. 'At this point, it is a great idea to open the windows to let in a breeze of cool external air into the bedroom, helping cool the room and to provide needed air circulation. If you live by a noisy street this may not be advantageous as the noise may make it hard to sleep, but as long as you don't live next door to a barking dog or a train station, it's worth a try.'
Obtaining a doctorate from the University of Oxford, Dr Lindsay Browning is a Chartered Psychologist and Associate Fellow of the British Psychological Society. She is also a member of the British Sleep Society and has published several publications about sleep and game theory. Dr Browning is passionate in helping people of all ages to sleep well.
2. Exercising too close to bedtime
This won't be a problem for everyone, particularly those of us adverse to exercise in the first place, but it's a bad idea to exercise too close to your bedtime. People tend to think that exercising in the cooler evening hours is a good idea, but Dr Browning explains that this is an error. 'Engaging in vigorous exercise too close to bedtime can impact your ability to cool down and potentially disrupt your sleep. When you exercise vigorously, your body temperature rises, and it can take some time for it to return to normal levels. This rise in body temperature can interfere with the natural cooling process that occurs during sleep and make it more challenging for you to fall asleep or maintain a restful sleep.'
So, if you do want to exercise, how should you go about it? Dr Browning explains, 'Ideally, it's best to allow a sufficient cool-down period after vigorous exercise before going to bed. This will give your body enough time to lower its temperature and return to a more relaxed state. The specific duration needed for a cool-down period can vary from person to person, but a general guideline is to avoid exercising vigorously within two to three hours before bedtime.'
3. Eating too late in the evening
When the evenings are lighter, it makes sense to eat a little later. But if you're still going to bed at your regular time, as you should be to promote a good sleeping pattern, you run the risk of not having enough time to digest your food before you go to sleep. This can lead to indigestion and a restless night.
In hot weather it's a good idea to avoid foods and drinks that raise your body temperature, such as spicy or acidic food. Fermented foods, which contain the amino acid tyramine, have been shown to increase brain activity and make it harder to fall asleep. Unfortunately for those of us who like a glass of wine in the evening, late-night alcohol is also a no-no as it reduces the quality of your sleep.
The most important thing you can do is to ensure you remain hydrated throughout the day with water. And make sure you have water with you overnight. 'Having a cool glass of water next to your bed at night can be a convenient and helpful way to ensure you can hydrate easily especially if you tend to wake up feeling thirsty or dehydrated,' explains Dr Browning.
4. Polyester materials
How often do you actually look at what your nightwear or bedding is made from? Polyester is an incredibly common material, but it's not the best if you're trying to keep cool. Natural fibres are your friend, as Dr Browning explains. 'It's important that if you want to stay cool you should stick to natural fibres such as cotton. Cotton pyjamas are great for the heat because they can help to wick away moisture like sweat. This helps lower your temperature because the vapour is free to transfer through the fibre, lowering the humidity between the fabric and the body, which provides you with a cool feeling.'
Try replacing polyester sleepwear with luxurious cotton pyjamas like these at Net-a-Porter, or a more inexpensive option in this 100% cotton plaid pyjama set at Target. Polyester fabrics absorb sweat, trapping you in a gross cycle of getting sweaty, your clothes being sweaty, which makes you hot and sweaty again, and so the cycle continues. There's no such danger with cotton.
Dr Browning adds that this isn't just for sleepwear, but for your sheets, too. 'If you are someone that needs to sleep under the covers at night, instead of your duvet (no matter how low the tog) opt for a straight cotton bedsheet or quilt cotton cover instead. If there are two of you, have one each. This will ensure moisture wicks away from each individual and bed-sharers don't end up sticking to each other. If you can bear it, sleep with your feet outside of the covers as well. We lose heat from our head and feet, by covering them you are trapping the heat. Set those toes free and feel cooler as a result.'
Best cooling bed sheets
Ettitude Signature Sateen Sheet Set
Sizes: Twin, twin XL, full, queen, king, California king
Material: Bamboo lyocell
Colors: 12
OEKO-TEK certified: No
+ Naturally cool to the touch
+ Stylish sateen finish
- Silky look isn't for everyone
Ettitude's sheet set, made of CleanBamboo fabric, is my favorite for summer. Naturally cooling, temperature regulating and smooth to the touch, these moisture-wicking sheets kept me (a sweaty sleeper) cool at night. The bamboo lyocell construction is also sustainable. I love the silky look – others may not – but it looks very luxurious draped over my bed.
Best bed sheets for hot sleepers
Sijo AiryWeight Eucalyptus Sheet Set
Sizes: Twin, twin XL, full, queen, king, California king
Material: 100% tencel Eucalyptus
Colors: 7
OEKO-TEK certified: Yes
+ Cold to the touch
+ Great price
- Prone to wrinkling
Naturally antimicrobial and breathable, these vegan eucalyptus sheets are ideal for hot sleepers. If you're prone to getting sweaty at night, they create a cold-to-the-touch sleep surface that releases and dissipates heat as you sleep. Eco-friendly, and with a reasonable price tag, these are must-have sheets for those who struggle to regulate their temperature. However, they crease quite easily in the wash, and I'd recommend hanging them on the line if possible, rather than the tumble dryer.
Best bamboo bed sheets
Cozy Earth Bamboo Sheet Set
Sizes: Twin, twin XL, full, queen, king, California king
Material: 100% bamboo viscose
Colors: 7
OEKO-TEK certified: No
+ Impressive quality
+ Eco-friendly material and packaging
- Expensive
Nothing beats the feeling of sleeping in these bamboo sheets. They arent the most cooling option but bamboo has plenty of sleep benefits that help with hot sleepers. They don't trap heat at all and instead keep your temperature regulated and your body sweat-free. It's the most expensive option here but they are worth the spend, as I'm sure this set will last me for years to come. It also arrives packaged in stylish bags, with handles for easy storage, but if you're on a budget, these aren't for you.
5. Not washing bed sheets frequently enough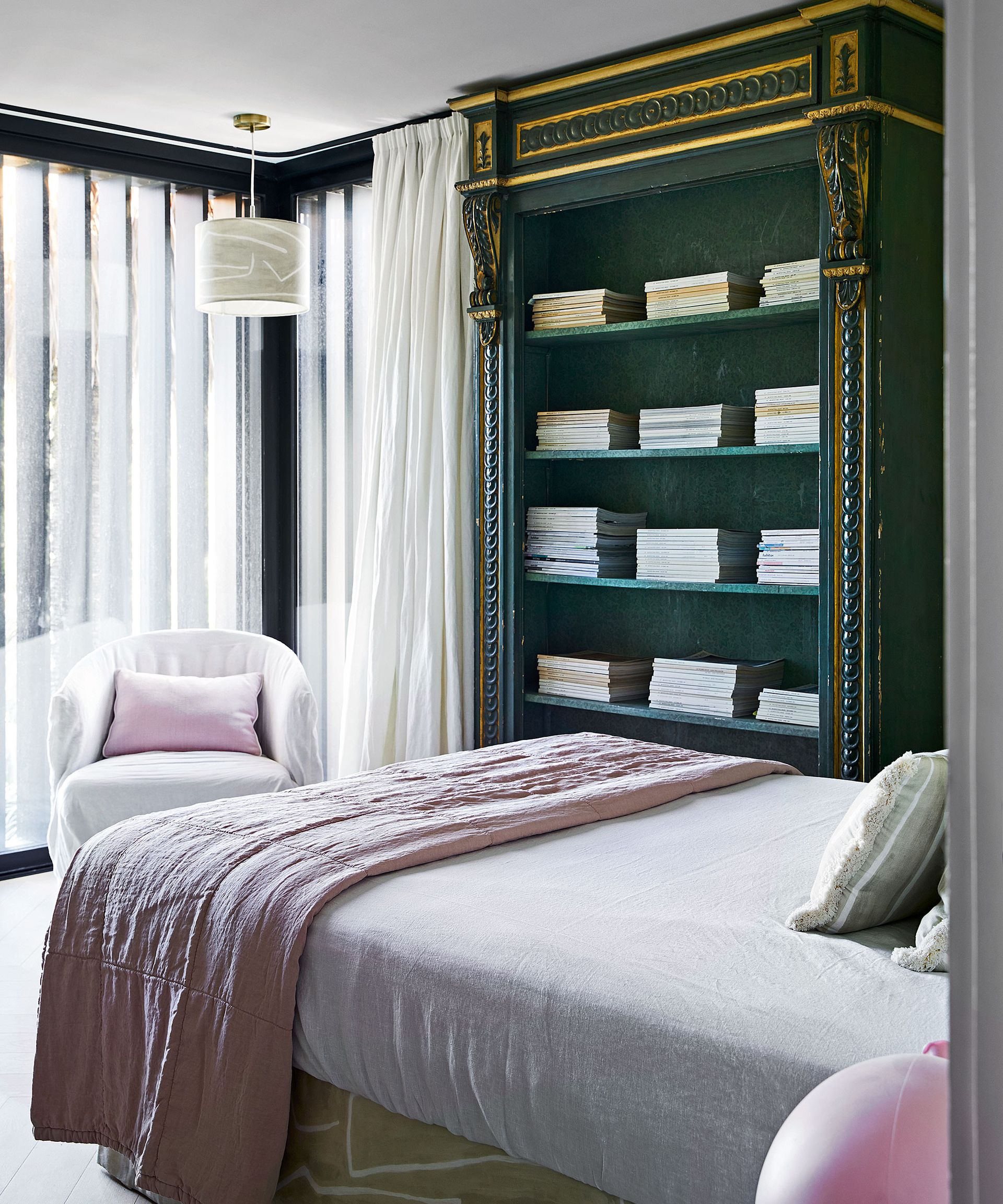 'Washing your bed sheets more frequently during hot weather is a good practice to maintain cleanliness and hygiene', says Dr Browning. 'When the weather is hot, you're more likely to sweat during sleep, and that sweat can be absorbed by your bedclothes, bedding, and even your mattress over time. Sweat not only carries moisture but also contains oils, dead skin cells, and bacteria. Allowing these substances to accumulate can create an environment that is less fresh and potentially contribute to unpleasant odours, allergens, or even the growth of mould or mildew'.
6. The wrong mattress
One of the big sleeping mistakes that many of us make is sleeping on the wrong mattress or under the wrong bedding. For example, memory foam mattresses can sleep extremely hot, with the 'hug' of the foam trapping heat and making us feel uncomfortable at night. If you sleep hot at night you could consider investing in one of the best cooling mattresses on the market, but these don't come cheap and, unless your mattress actively needs replacing, could be seen as an extravagance. For a more reasonably priced way to keep cool at night, consider one of the best cooling mattress toppers, or best cooling sheets.
Best cooling mattress
This is our favorite cooling mattress. It more than stood up to a steamy heatwave down in Atlanta, GA, and feels genuinely cold to the touch. The drawback, however, is that this is one of the most expensive mattresses we've tested.
There's more information in our full Casper Wave Hybrid Snow review.
Best hybrid mattress
If you don't have the money for a decent mattress right now, a topper can be a good stop-gap while you save. Saatva's Graphite Mattress topper is amazing at keeping you cool - it kept our reviewer Kaitlin comfortable in a hot July with no AC.
Our Saatva Graphite Mattress Topper review has more details.
Best budget cooling mattress
Zinus Cooling Gel Mattress
While memory foam generally sleeps too hot, the gel in this mattress means that this bed will keep you cool. However, it's truly budget, coming in at under $500 for a queen. You get what you pay for - the quality is a little lacking.
There's more detail in our Zinus Cooling Gel Mattress review.
Sleeping in hot weather FAQs
How do I sleep in hot weather without a fan or AC?
If you don't have an electric fan, ceiling fan, or AC, prevention is your best bet. Keep the air in your house as cold as possible in the morning by keeping your windows shut and drawing your blinds or curtains. It sounds counterintuitive, but by doing this you keep the sun and hot air out of the house, making it cooler than the outside air. A few hours after the sun sets, open your windows for fresh, cool air.
Should I sleep downstairs in a heatwave?
You don't have to, but it helps. Heat rises, so it can be cooler to sleep downstairs rather than your bedroom. However, if you haven't got a bed downstairs, and most don't, it could end up feeling hotter. Sleeping on a leather sofa, for example, will make you feel much more uncomfortable than sleeping in cool cotton sheets.
---
These tips are all useful, but it also helps to have a good fan or air purifier to keep the air in your home cool and clean, as this can also make it feel much colder.
Sign up to the Homes & Gardens newsletter
Decor Ideas. Project Inspiration. Expert Advice. Delivered to your inbox.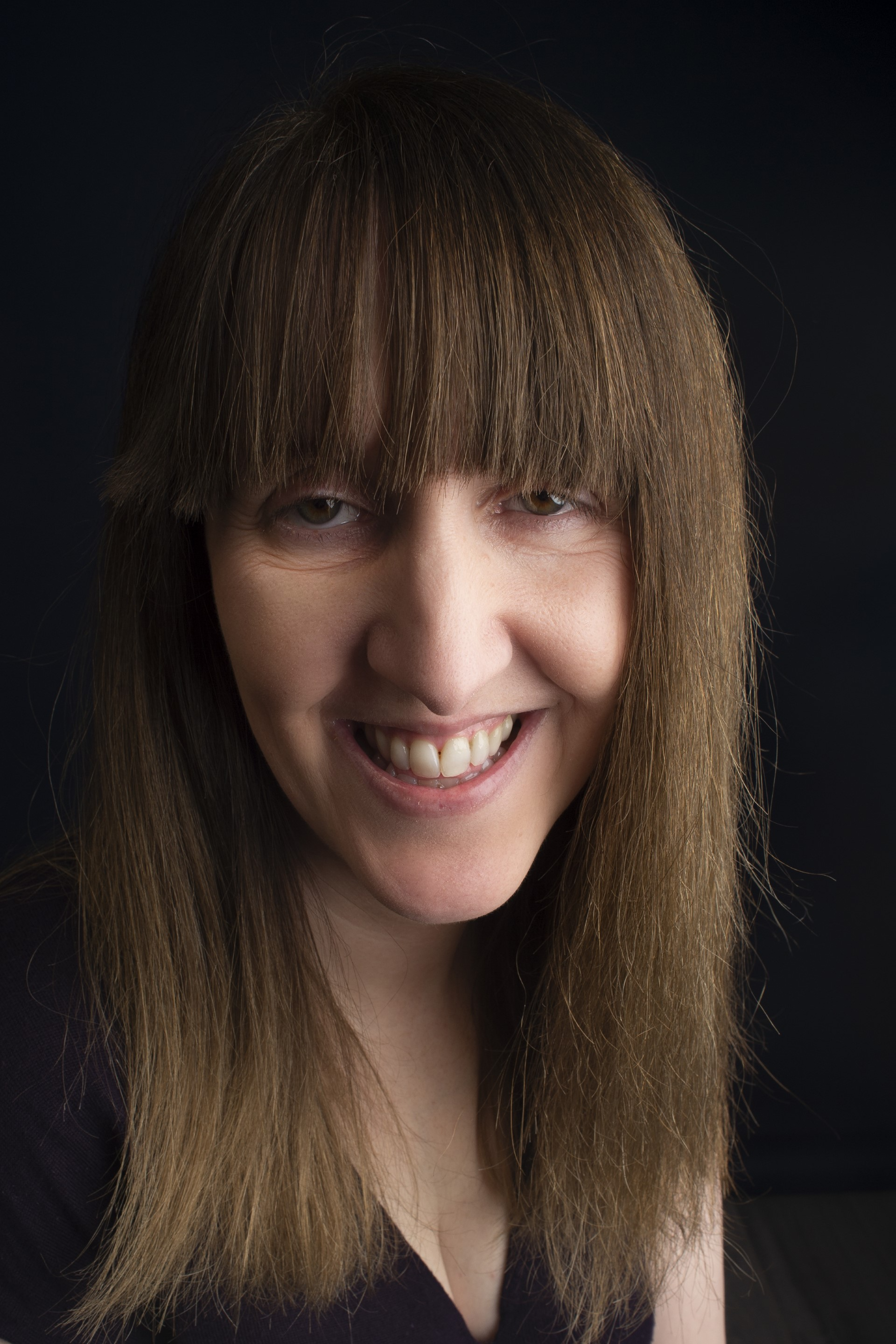 Jo Plumridge is a freelance writer and photographer with over 20 years of experience writing for a variety of magazines and websites. She writes, perhaps unsurprisingly, about photography, but also extensively on all things sleep-related, alongside reviews of home and tech products. Jo is constantly looking for the best ways to get a good night's sleep, although she's yet to find any products that prevent the cats she and her husband foster from waking them up at 6am.