RHONY real estate agent Erin Lichy reveals 3 common house-flipping mistakes to avoid
The Real Housewives star and broker based in downtown Manhattan explains why examining how neighborhoods are changing is essential when renovating to sell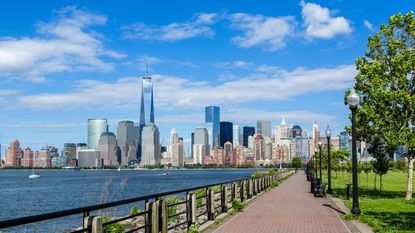 (Image credit: Alamy)
Taking on a fixer-upper that you intend to transform into your own dream home and renovating to sell require two very different mindsets. So it's no surprise that people make house-flipping mistakes.
Whether you are adding value to a home for substantial returns or are decorating a forever home, both will likely involve demo days, reconfiguration, and a lot of manual labor.
Real Housewives newcomer Erin Lichy is the founder of the renovation, house-flipping and development company Homegirl. She has shared the three most common mistakes people make in this area, and what to do instead.
House flipping mistakes
For the best ROI home improvements, she explains why a forensic examination of the people who will be buying it is key, as well as materials and trends to avoid.
Despite being an RHONY rookie, Erin is a seasoned veteran in real estate and design, having studied Sustainable Real Estate Development at NYU. She also founded Homegirl, a first-of-its-kind, millennial-focused service that manages home renovation and designs in-house, from contractors to plumbers and inspectors to designers, making it as simple as possible for its customers. What influenced Erin to create Homegirl was the thought, 'people shouldn't lose money when they sell a home, they should make money.'
1. Using overtly niche materials
First, Erin Lichy cautions against choosing anything too unusual when renovating a fixer-upper. Terrazzo tiles might make our hearts sing, and win over some prospective buyers, but the design simply has to appeal to a large number of buyers, otherwise, the sale process could take far longer than planned.
'Onyx countertops are cool but not functional, and not for everyone,' adds Erin. Similarly, she says that you should avoid having too many matching fabrics – on curtains, wallpaper, and bedding, for instance. 'Finally, avoid using too many built-ins that may suit one buyer but not another.'
2. Not doing enough future market research
The second house-flipping error Erin has often observed people make is overlooking the importance of future market research. 'ALWAYS understand your buyer! Most simple but most overlooked. It's not about what YOU like, it's about what they want,' she says. The key is to 'understand buyers and how the neighborhood is changing and what its needs are.'
The New York Post shared an example of how she transformed a two-story home on Bleecker Street and sold it for £1.7m by being finely tuned into what was going on in the housing market in New York. Erin knew that many buyers would be relocating to Bushwick from the East Village and Williamsburg, where views and outdoor areas are hard to come by, and ensured these two features were included in the renovation.
As a rule of thumb, Erin also recommends keeping to a neutral palette: 'Clean and bright always wins. If you have a big enough space where you can add pops of color, great but if it's a smaller space and you simply want to sell, you want to appeal to a larger buyer pool.'
3. Following stale trends
Erin says house flippers should stay well away from over-done interior design trends such as wall-to-wall carpet, modern farmhouse, or 'the black hardware EVERYWHERE trend.' Opt for classic designs that stand the test of time and read up on the room colors real estate agents say will sell a house fastest.
Instead of including designs inspired by fleeting trends, she recommends choosing timeless finishes and adding fun through decor that adds character but can be easily swapped out at a later date.
Whatever space you are decorating, focus on value-adding designs, from living room features that add value to quick and easy updates: 'Whether it be updating hardware throughout or gutting a kitchen, one should always ask themselves what would add value to this home. Consider whether the home has enough storage, gets enough light, and has an open feel. Address each one with the same importance,' she says.
FAQs
What is the hardest part of flipping a house?
Finding the right property (at the right price), budget management and unforeseen structural issues are often considered some of the biggest challenges that house flippers will have to face. Renovating any property is hugely time-consuming, making it a huge commitment for anyone with a full-time job.
---
House-flipping means thinking about the big things, like layout changes and who will be buying the property, as well as the small details: 'I like to use a lot of small decor items to make the space feel lived in like throws, vases, candlesticks, kitchenware, etc. I also think having linens out and even slippers by the bed help buyers imagine themselves in the space.'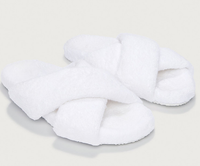 Toweling Cross-Front Slipper | $49 at The White Company
The White Company's favorite front-strap slippers are summer-ready in a new toweling texture. Whether you're freshly out of the bath, or lounging by the pool, these are ideal slip-ons to have with you.
Millie Hurst is Section Editor at Homes & Gardens, overseeing the Solved section, which provides readers with practical advice for their homes. She has been in the world of digital journalism for six years, having previously worked as Senior SEO Editor at News UK both in London and New York. She joined the Future team two years ago, working across a range of homes brands. Millie formerly worked as Senior Content Editor at Ideal Home, taking care of evergreen articles that help and inspire people to make the most of their homes and outdoor spaces. Millie has a degree in French and Italian and lives in North London.