Real estate agents reveal which room colors sell a house the fastest – for the highest price
These room colors will help you sell your home fast and for more, according to real estate experts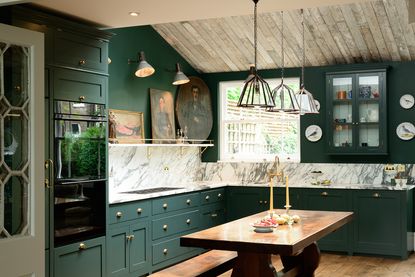 (Image credit: deVOL)
You've probably heard that home buyers notice what colors the walls are painted in your home. Color preferences are subjective, but it's a well-known fact that some colors will sell your home faster and fetch you a better price. After all, the colors of your walls will be one of the first things your prospective buyers will look at, and first impressions always count.
We've asked real estate professionals to give up-to-date views on which room color ideas will sell your home fastest and for the best possible price. The answers may surprise you (spoiler: it's not all about white).
1. Kitchens: cheer them up with light greens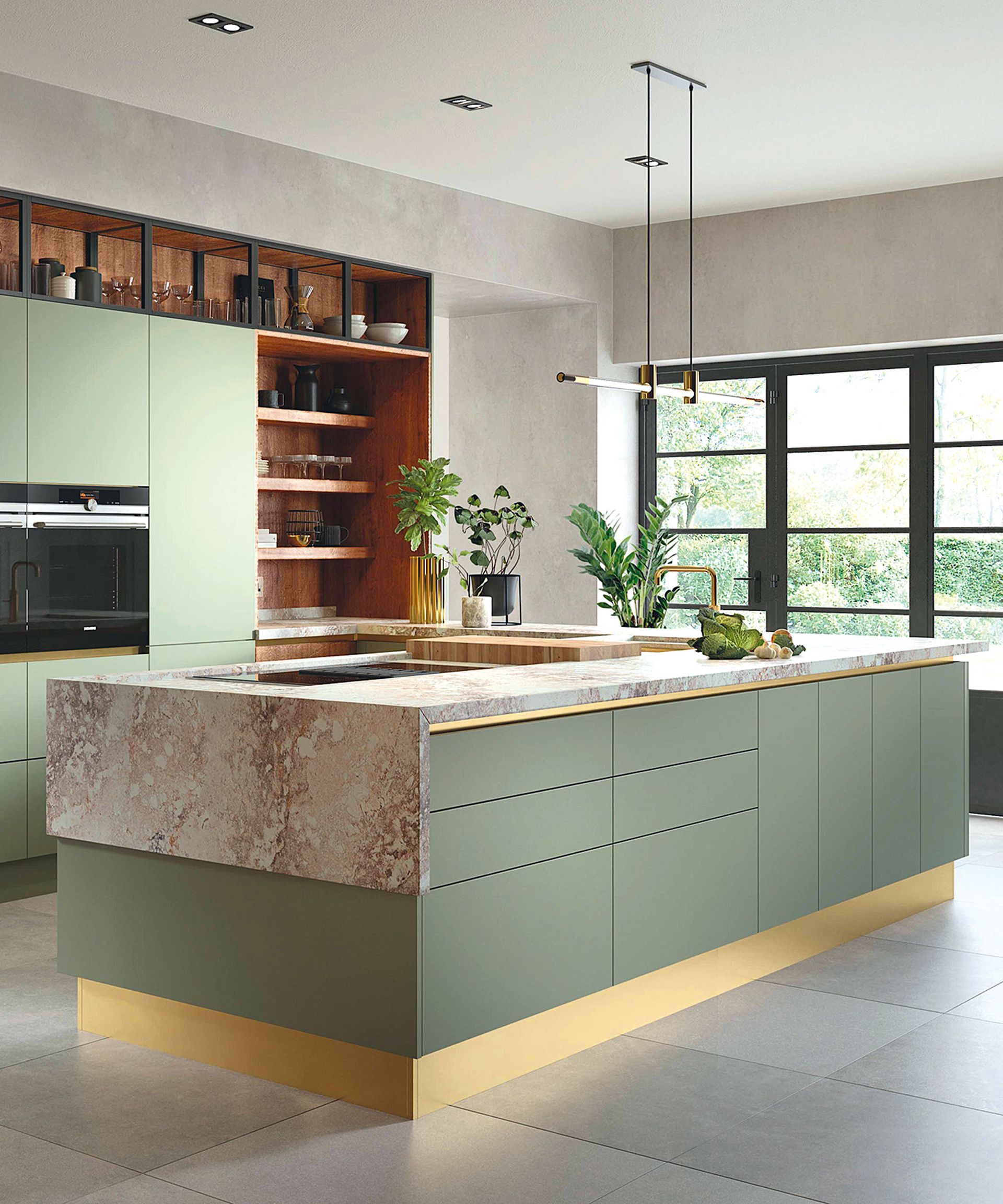 Real estate professionals recommend sticking with light colors if you're exploring kitchen color ideas with a sale in mind. However, it's unnecessary to settle for all-white, which can look old-fashioned and unmemorable. Instead, consider light and muted shades of green. Green kitchen ideas are trendy right now.
Green is the color of plants, and spring, and has positive associations, although it's best to avoid overly bright shades if you're selling. Martin Orefice, CEO of Rent To Own Labs, names pale green as his favorite shade for selling and further recommends going with understated wall colors and letting 'the tile, countertops, and kitchen cabinets do the talking – and set the tone.'
Ron Wysocarski, a real estate broker and CEO of Florida-based Wyse Home Team Realty, agrees and says that 'an excellent method to improve a kitchen is with a light, nearly neutral green (consider mint or soft sage).'
2. Bedrooms: dark blue still wows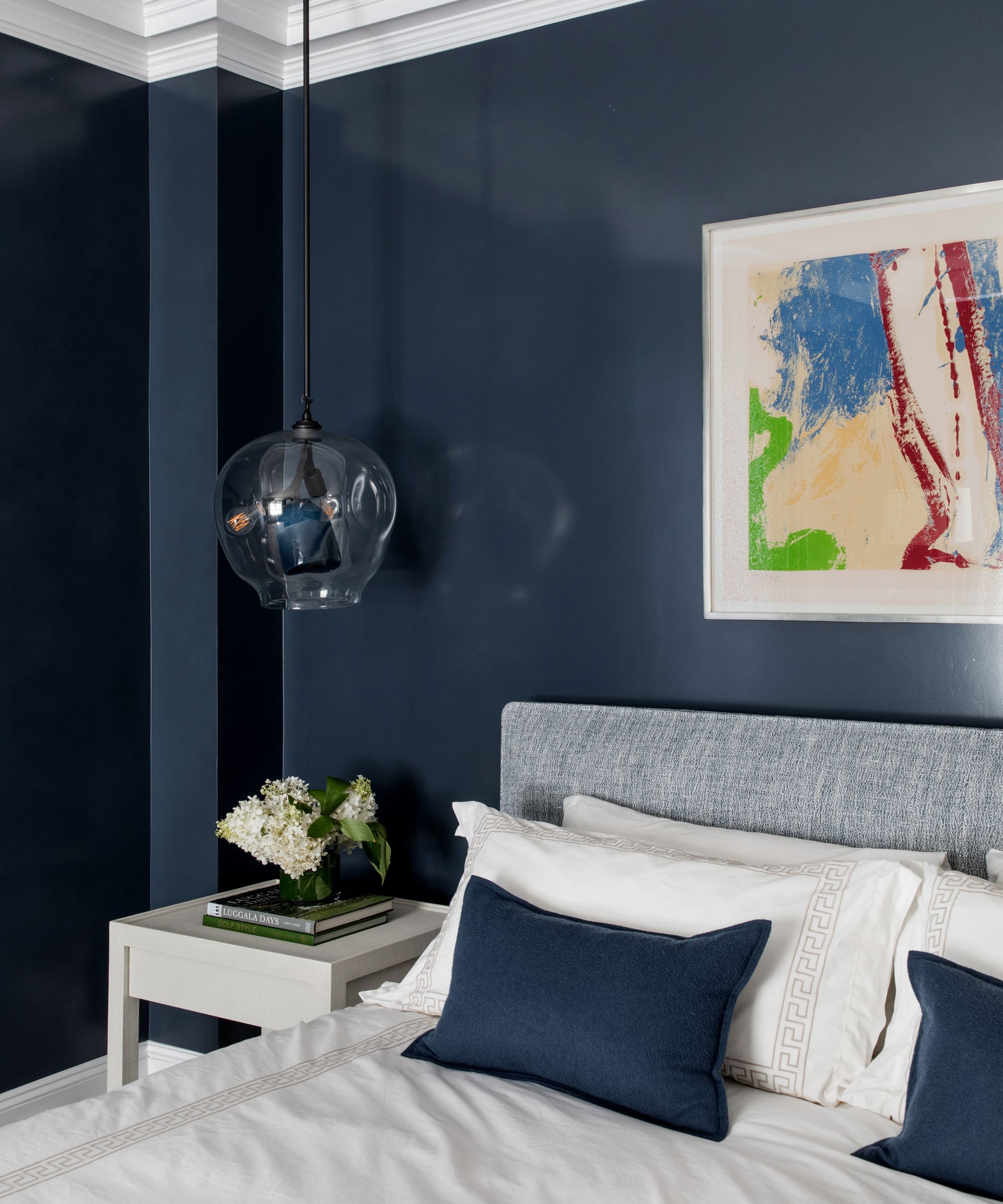 This will come as very good news for homeowners who have incorporated blue bedroom ideas into their home decor. Blue bedrooms are still a firm favorite with homebuyers. Cam Dowski, of We Buy Houses Chicago, tells us that 'buyers of real estate consistently rank blue as one of their favorite hues, whether light or dark.'
If you like deep navy hues, don't be afraid to experiment. Dowski points out that dark blue works especially well in kids' bedrooms 'where survey participants preferred heavier, moodier hues that contribute to a comfortable ambiance.'
Even master bedrooms can be painted dark, moody shades of blue. Martin Orefice says that the bedroom 'is the one area where it's generally acceptable to go dark.' However, if you have multiple bedrooms, avoid painting them all the same shade. Instead, Orefice recommends choosing a unique shade for each bedroom, and adding 'a variety of saturation levels if you have multiple bedrooms in the home.'
Dark blue paint colors in the bedroom can increase home values by $1,500, according to Dowski.
3. Living rooms: liven them up with accent walls
Again, steer clear of outdated advice that will tell you to place it safe with living rooms and paint them white. While it is best to steer clear of overly bright and aggressive colors (e.g. bright red), a living room accent wall can make a very positive impression on buyers and give your home a stylish edge. Orefice says that 'accent walls are a great way to really make a living room pop and even play with the dimensions if you know what you're doing.'
If you're not sure what color your accent wall should be, consider warm and deep shades of brown or gray to complement a white or cream living room. Rafael Murillo, Luxury Real Estate Broker at Compass, advises that 'rich brown hues, greenish-grey, and soft creamy are the best colors in the living room to establish a soothing space and attract a lot of buyers to your home.'
4. Bathrooms: create a tranquil space with pale blue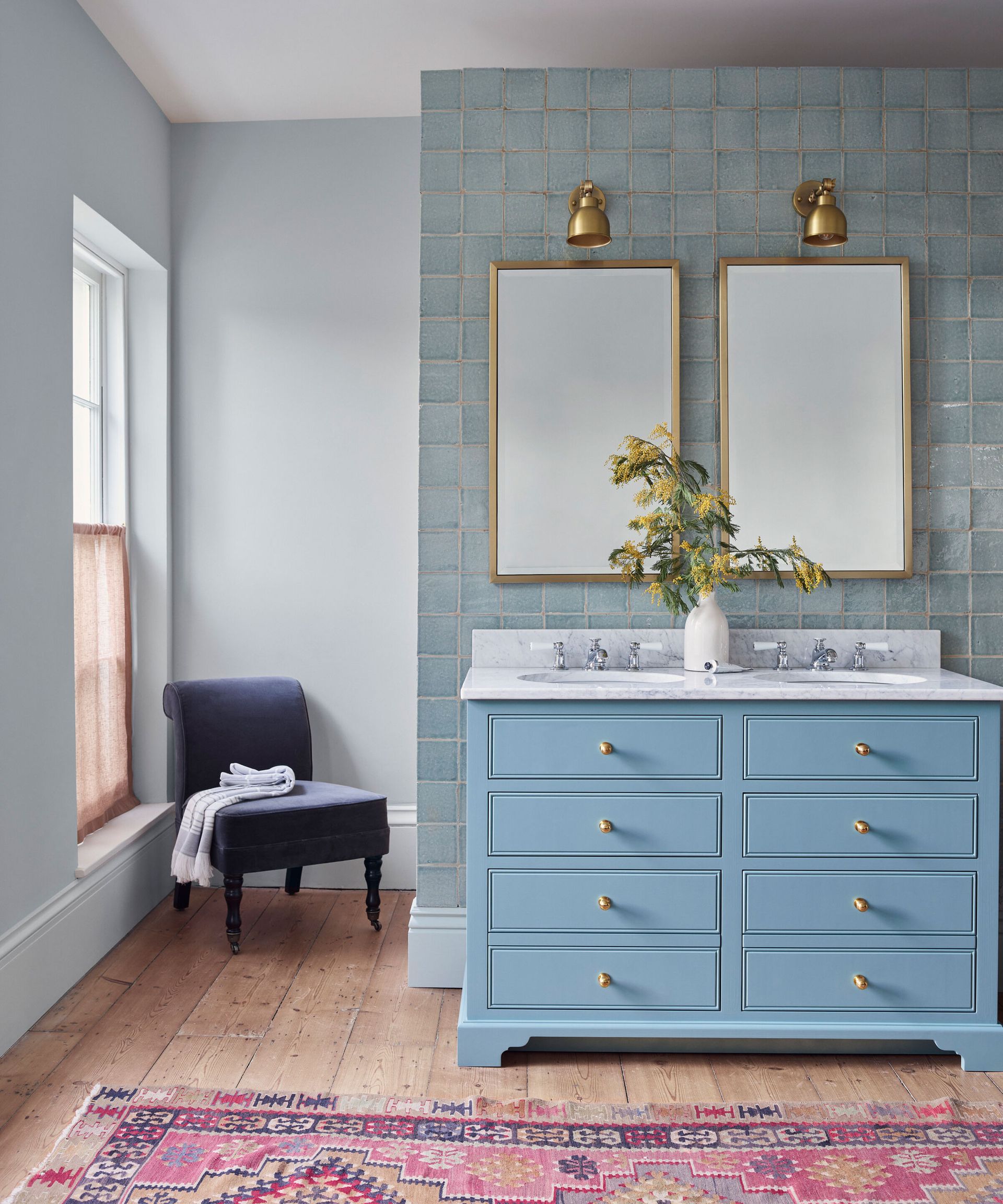 Home buyers generally want tranquil spaces in their new homes in 2023, and this is especially true of bathrooms. Again, the trend is currently away from standard-looking white bathrooms that can be perceived as overly clinical and uninteresting. In fact, Ron Wycokarski warns home sellers that 'homes with white bathrooms sell for $4,035 less on average.' This doesn't mean that you should go too colorful in the bathroom, but painting yours a light powdery shade of blue will do wonders for your home sale.
Ron Wycokarski says that 'pale blue is a terrific choice for making a smaller area feel lighter, friendlier, and more expansive, like a bathroom or laundry room.'
Cam Dowski seconds this view, explaining that 'light-blue bathrooms are a popular choice that can significantly increase the value of your home.' Home buyers on average are willing to pay 1.6% more than expected for a home with a blue bathroom.
5. Home office: stick with white
The one room in the home where sticking with white paint pays dividends is the home office. Gunner Davis, a top-rated real estate broker from Tampa Florida, advises that 'when it comes to a home-based workspace, it is important to ensure an environment that helps to maximize efficiency. White is a clean color and offers a tidy, peaceful, and soothing vibe that helps focus better on work.' While the home buyers may then choose to explore more adventurous home office paint color ideas, it's best to leave the choice up to them.
Can bright colors help me sell my home?
If you prefer bright colors in your home and are wondering whether you can keep them when selling, our real estate professionals recommend a cautious and understated approach. Martin Orefice explains that 'bright, saturated colors can be effective when used strategically', for example 'in a foyer, as an accent wall in a living room, or perhaps in a bedroom.' However, if selling fast and for more money is your objective, it is 'best to go with muted tones that will appeal to those who like particular colors without turning off people who might find them to be too loud.'
Ron Wysocarski agrees: 'Even if a prospective buyer doesn't like the specific shade of gray, they won't feel pressured to paint it over like they might with, say, pink. Make sure the purchasers believe they need to put up no or very little effort to move in unless the house is being sold as is.'
The good news for sellers is that 2023 neutrals don't have to mean an all-white interior. Choose tasteful, understated shades of green, blue, gray, and brown, and your home will be appealing to buyers while still being fun for you to live in the meantime.
Sign up to the Homes & Gardens newsletter
Decor Ideas. Project Inspiration. Expert Advice. Delivered to your inbox.
Anna K. Cottrell is now a freelance writer, having previously been a Content Editor for Future's homes titles. She writes about interior design, property, and gardening. On H&G, she specialized in writing about property – buying, selling, renting – sustainability and eco issues.