How to keep upstairs cool in summer – 7 tips to suppress scorching temperatures
These seven tricks can help keep your upstairs cool this summer, helping you sleep and relax in comfort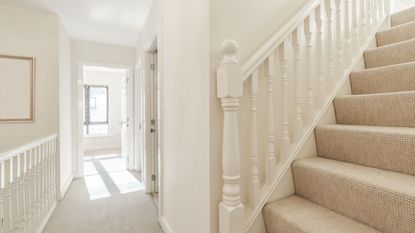 (Image credit: Getty Images)
Sign up to the Homes & Gardens newsletter
Decor Ideas. Project Inspiration. Expert Advice. Delivered to your inbox.
Thank you for signing up to Homes & Gardens. You will receive a verification email shortly.
There was a problem. Please refresh the page and try again.
The upstairs of our homes often feels far warmer than downstairs as heat rises. This, of course, becomes a problem when we head up to bed for the night and struggle to sleep in sweltering temperatures. So how do you keep upstairs cool in summer?
From implementing quick fixes to investing in new HVAC systems, contractors have explained that there are a few ways to cool down a room that you can apply to your whole upstairs floor to beat the heat.
Here is what they suggest.
How to keep upstairs cool
When trying to keep a home cool in a heatwave, applying these quick methods to cool your upstairs can make a drastic difference to the internal temperature of your home in general, helping you to stay more comfortable at home throughout the warmer months.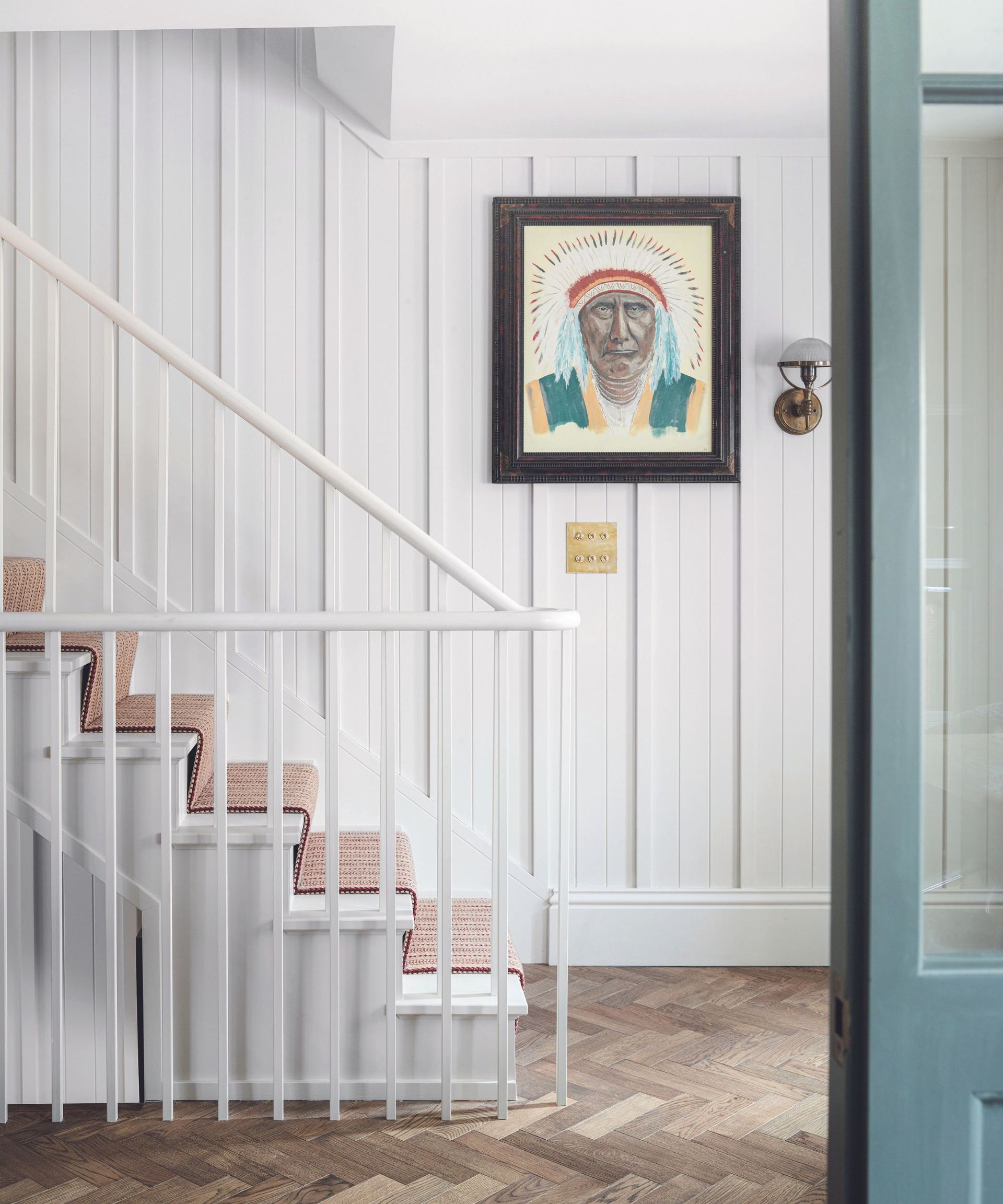 1. Keep your HVAC system in good condition
No matter what air conditioning type you have, it is important to make sure that it is clean and functioning correctly to help regulate your upstairs temperatures without having it run all day, begins Glenn Wiseman, RASDT, RHDT, Sales Manager at Top Hat Home Comfort Services.
'Replacing the air filter is a super quick and inexpensive fix to help improve HVAC health. You should do this regularly to prevent the buildup of particles in the filter from reducing airflow and air quality in the home. As a rule of thumb, replace your air filters every one to three months,' he recommends. 'This keeps your system running efficiently to keep hot upstairs spaces cool, and can even help you save money at home too.'
2. Use cool mist humidifiers
If you are looking for a quick fix, then a cool mist humidifier can help to cool down important rooms, suggests Traci Fournier, VP of operations at One Hour Heating & Air Conditioning. 'Ideal for summer, these humidifiers diffuse a cool vapor without the use of a heating element. Perfect for a child's room or nursery upstairs, the cool mist humidifier helps increase the moisture of a room while maintaining a cool temperature,' she says.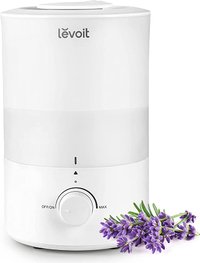 LEVOIT Cool Mist Humidifier | $43.92 at Amazon
We haven't had the time to test this humidifier yet, but it has rave reviews from users, and LEVOIT is one of our favorite home appliance brands.
3. Close window shades
There is more to selecting your curtain ideas than the style and color – picking out thermal curtains can help you to beat the heat in summer just as they help keep you warm in winter.
'One of the most significant factors in indoor temperature is sunlight. When the sunlight comes in, the house heats up. South-facing homes are especially prone to this type of warming,' says Lane Dixon, VP operations and HVAC expert at Aire Serv. 'One of the best ways to keep it cool is to close the home's drapes, curtains, blinds, or window coverings to block the sun's rays and reduce the mid-day increase in temperature of the home,' he suggests.
You could also opt for reflective window stickers, at Amazon, to help reflect the sun's rays while also letting some light in.
Lane is the VP of operations at Aire Serv, a Tennessee heating and air conditioning specialist. They specialize in installation, maintenance, and repair, and have become one of the nation's most trusted brands for air conditioning.
4. Consider installing a mini-split heat pump
Heat pumps may more commonly be associated with warming your house in winter, but they can run the other way and cool your house in summer too, and you don't even have to have a large appliance fitted, explains the heating and cooling experts at Bosch Home Comfort. Instead, you can pick a mini-split heat pump.
'These smaller options don't rely on ductwork and instead allow you to customize temperatures for each room, meaning you can focus on cooling down those upper-level rooms even when the rest of the house is more comfortable,' they explain. 'The system features one outdoor unit that connects to indoor air handlers on the walls of whichever parts of your home you want to strategically cool, whether that's in one room or several.
'Every indoor unit is directly connected to the exterior one, pumping heat from whichever room it's in to outside the house.'
5. Seal your home against incoming hot air
Yet another home feature associated more with keeping warm, your home's insulation can help prevent hot air from getting in just as well as it stops cool air from entering in winter, reminds Glenn Wise, residential air system design technician. If your home is not properly insulated, it is worth considering having some fitted, or having your existing insulation checked for efficiency, Glenn suggests.
'Insulation can deteriorate over time, adding to your utility bills by forcing your HVAC system to work harder to cool your home. Adding or replacing sufficient insulation usually requires no more work than focusing on the attic and basement or in any crawlspaces.
He says that adding caulking and door frame weather stripping, at Amazon can be done quickly in any room where you tend to feel a draft, keeping the ambient temperature more consistent in hot and cold weather.
6. Ensure ventilation ducts are clear from obstruction
While trying to keep hot air out and cool air in is a priority in making an upstairs feel cooler, you need to allow hot air to rise from your downstairs room as a space to escape. This is where your ventilation ducts come in.
You should check your ducts semi-regularly, ensuring that they are not blocked or unsealed, allowing air to escape around the edges, says William Doyle, CEO of Allied Experts.
7. Change your ceiling fan direction to counterclockwise
Ensure ceiling fans are running in the best fan direction to cool down a room.
'Counter-clockwise circulation of fan blades in the summer pushes cool air down to the floor, producing a wind chill effect on the skin and making a room feel up to eight degrees colder to those underneath,' says Lane Dixon, VP of operations and HVAC expert. 'This running direction will keep any cool air from air conditioners ventilating too, reducing your need to keep it running continuously, cutting energy bills and keeping your home energy efficient.'
FAQs
Why is the upstairs of my house so hot?
The upstairs rooms in your home are likely to be warmer than the rest of your home for a few reasons. Firstly, hot air rises while cool air sinks, meaning hot air in your downstairs spaces escapes up the stairs. Secondly, the upstairs of your home is most likely to be the first area to be hit by the sun, heating up your attic and upstairs rooms more quickly than the relatively shaded areas of your downstairs.
Why isn't my upstairs getting cool with the HVAC system?
If your upstairs is not cooling down despite your internal HVAC system being turned on, it may be that the ducts are blocked throughout your home, either internally or over the floor vent. It is a good idea to hire a professional to have your ducts inspected and any repairs carried out to restore proper function.
---
If you have been finding yourself too hot to sleep and looking for ways to cool down a bedroom, or are tired of breaking a sweat while getting dressed, these easy ways to keep upstairs cool in summer are a great starting point to making life in summer that little bit easier.
Sign up to the Homes & Gardens newsletter
Decor Ideas. Project Inspiration. Expert Advice. Delivered to your inbox.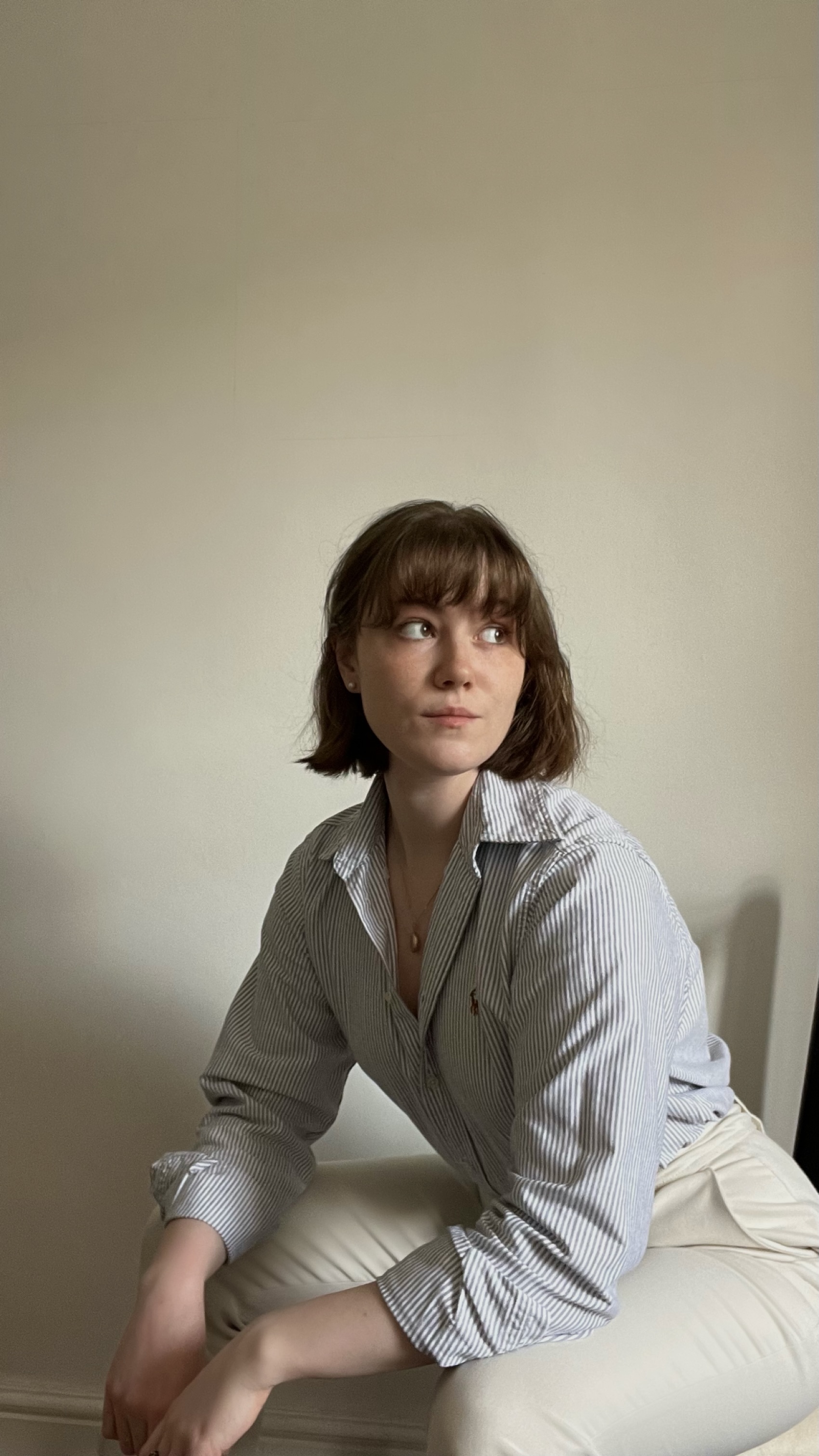 Chiana has been at Homes & Gardens for a year, having started her journey in interior journalism as part of the graduate program. She spends most of her time producing content for the Solved section of the website, helping readers get the most out of their homes through clever decluttering, cleaning, and tidying tips – many of which she tests and reviews herself in her home in Lancaster to ensure they will consistently deliver for her readers and dabbles in the latest design trends. She also has a first-class degree in Literature from Lancaster University.