How to remove wallpaper from drywall – 3 master methods for a smooth surface
These three ways of removing wallpaper to drywall leave no damage for a perfect blank space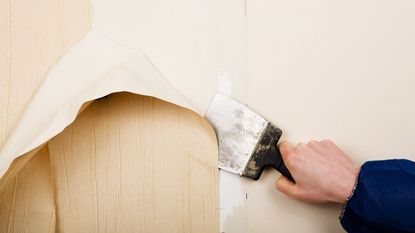 (Image credit: Getty Images)
Wallpaper is a way to make a bold decorating statement in your home, but some of them are not quite as timeless as we would have hoped when they first went up.
Removing wallpaper from drywall is, luckily, quite simple and can be done without any professional intervention – so long as you begin the task armed with the correct tools.
Here, professional decorators and home renovators have shared the best three ways to remove wallpaper from drywall without any damage so you have the perfect canvas for your future decorating ideas.
How to remove wallpaper from drywall
Removing wallpaper from drywall is a little different from pulling it off of plaster. This surface does not take as kindly to getting too saturated and is more likely to score or crack when using a knife or cutting tool. As a result, it is important to take the proper steps and remove it slowly.
'Removing wallpaper is not like taking off a band-aide,' reminds Jay Sanders, professional renovator, and contractor at Castle Dream Construction. 'You want to take your time to reduce the amount of damage to the underlying wall.'
Always plan in more time than you think you will need, and follow these experts' tips.
1. Use a wallpaper stripping solution to remove paper and adhesive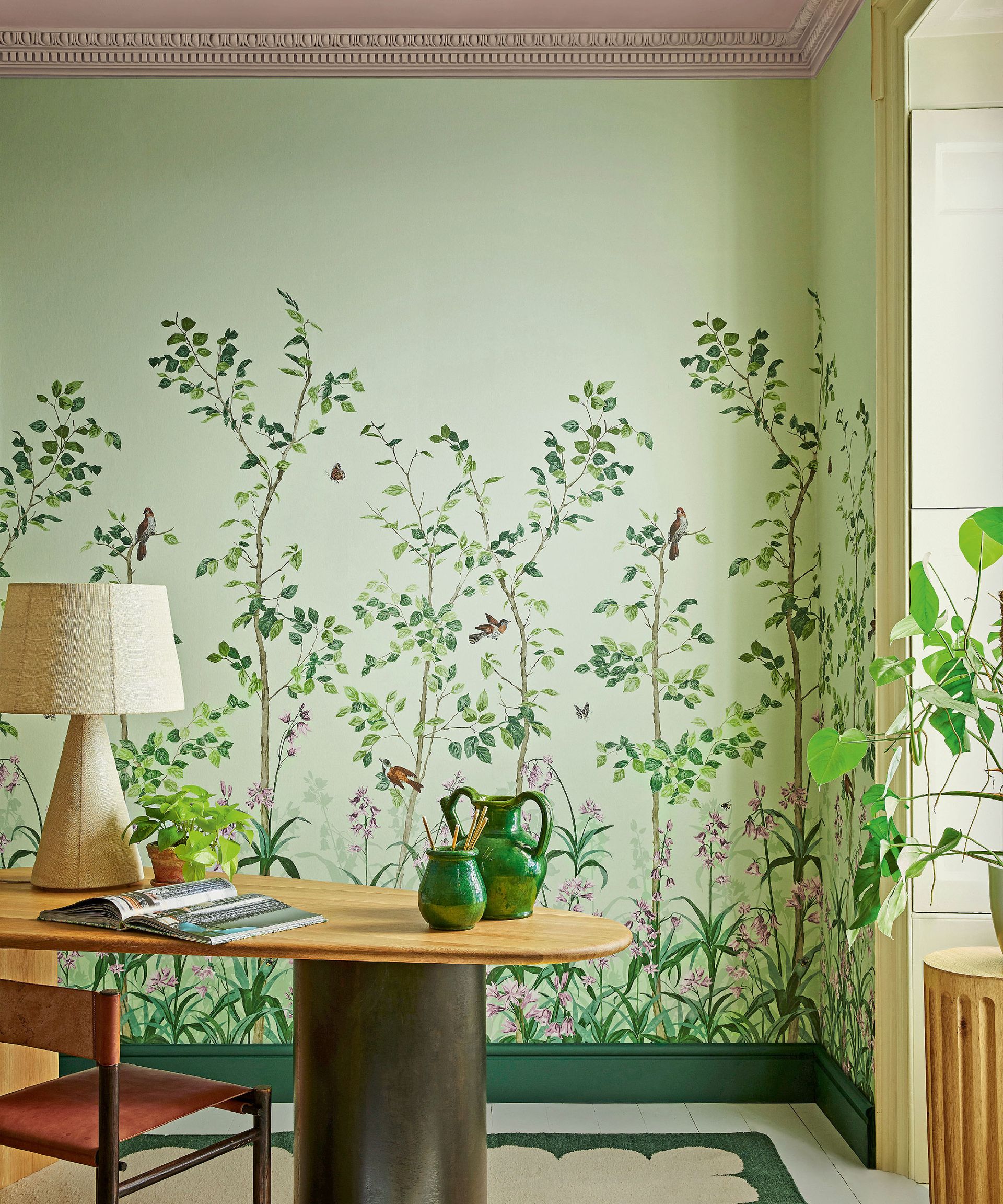 Wallpaper stripping solutions are one of the easiest tools for getting the wallpaper off drywall as it soaks into the paper and adhesive and typically leave the drywall behind relatively dry.
Max Lord, the founder of Wallpaper Mural, often pairs a good wallpaper stripper such as Zinsser's DIF fast-acting wallpaper stripper, available at Walmart, with a wallpaper perforator to help remove the paper in small, even sections. This method also works if you have applied peel-and-stick wallpaper if the adhesive is proving difficult to melt with a heat source.
'You are best applying this solution by spraying it on in even coats using a spray bottle,' he explains. 'In a professional setting, we tend to use a pressure sprayer for maximum speed and coverage too.'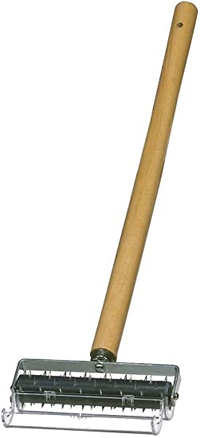 Warner Wallcovering Perforator | Was $46.99, Now $31.75 at Amazon
This handy, long-handled wallpaper perforator comes highly rated on Amazon and is ideal for removing wallpaper in easy-to-manage sections.
2. Cut out chemicals with a scoring tool and water spray
If you are looking to avoid chemicals, then one common wallpapering tip experts often rely on is to use a wallpaper perforator tool, such as this from Amazon, and a simple spray solution of water and dish soap. While drywall is not a fan of moisture, the gentle solution works to soak the paper through to the adhesive, often leaving the drywall dry beneath.
When using this approach to removing wallpaper from drywall, professional decorator and owner of Hometown Painting, Oklahoma, Matt Stone warns against using excessive force to avoid scoring the drywall itself, using light pressure to perforate the paper only.
'Once the wallpaper is scored, use a spray bottle to apply a solution of water with a little bit of dish soap to loosen the wallpaper. You should then be able to peel it off,' he says.
Matt Stone is a second-generation professional painter and co-founder of Hometown painting Oklahoma. An expert in his field, Matt is adept at painting and decorating.
3. For stubborn spots, consider a steamer
Using a wallpaper steamer should be a last resort when trying to remove wallpaper from drywall. The porous surface is particularly susceptible to moisture damage that can fundamentally alter the integrity of your drywall. As a result, you should opt for this method when dealing with truly stubborn leftover spots you have not been able to remove using any other method, says Jay Sanders, a professional contractor.
'A steamer is the best tool to use when removing wallpaper as it uses hot water to help soften the adhesive used on the wallpaper, but it can easily cause lasting damage,' he explains.
Hold it over the area for only a few seconds before gently trying to scrape it away with a blunt wallpaper scraper, working on an angle to ensure you do not dig the scraper into the slightly softened drywall base.
What to do if you damage your drywall removing wallpaper
A drywall is a fickle foundation to work on, and it can be easy to damage accidentally, for example from a slip when using a scraper or perforator. If you have ended up with a score or cracks in your drywall, then you should look to fix it before re-wallpapering or painting.
Fixing drywall walls is the same as patching a drywall ceiling, and can be filled in with a ready mixed decorator filler, wallpaper specialist Max Lord advises.
'It is best to apply the filler using a scraper and once dry sand it down with 120-grit sandpaper. This should help get the drywall back to a good state and ready for redecorating!'
FAQs
Can you use a hairdryer to remove wallpaper?
If you have used traditional wallpaper with paste, then a hairdryer will do very little to help remove it from your walls. If you have used a peel-and-stick wallpaper, however, then heat from a hairdryer or heat gun could help to melt and loosen the adhesive, sticking it to your wall and making for an easy peel.
Does fabric softener strip wallpaper?
Fabric softener can be a great quick hack to help remove wallpaper in a pinch, especially if you do not have a steamer or there are multiple layers. Apply undiluted fabric softener to the wallpaper with a cloth and allow it to soak. The detergent will start to break down the glue on the reverse of the paper, allowing the paper to slide off of the wall more easily than trying to scrape it with a dry scraper.
---
Removing wallpaper from drywall is simpler than it may initially sound. Avoid oversaturating the wall and be sure to scrape carefully with a specialist scraper for perfect, professional-looking results.
Sign up to the Homes & Gardens newsletter
Decor Ideas. Project Inspiration. Expert Advice. Delivered to your inbox.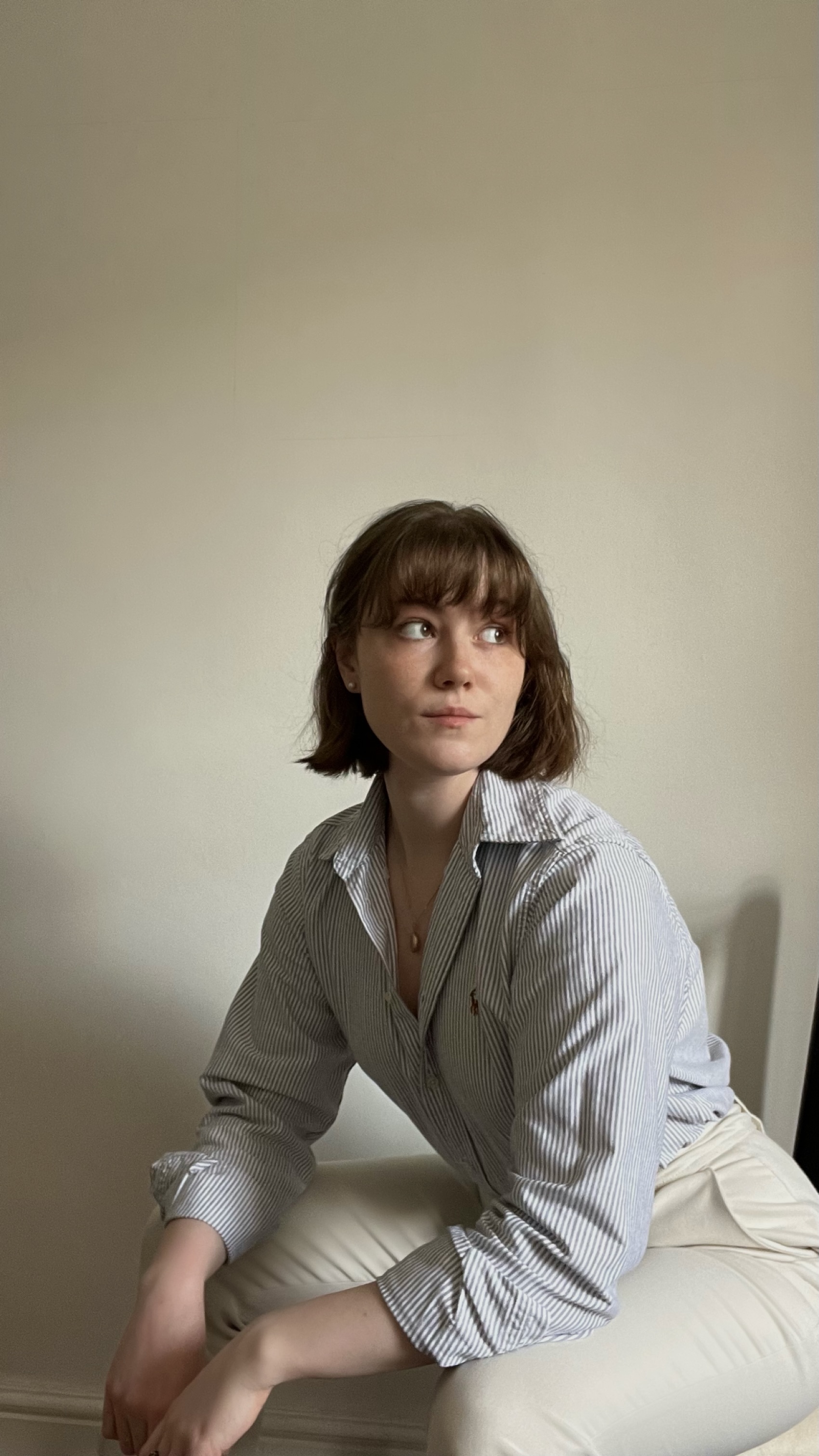 Chiana has been at Homes & Gardens for a year, having started her journey in interior journalism as part of the graduate program. She spends most of her time producing content for the Solved section of the website, helping readers get the most out of their homes through clever decluttering, cleaning, and tidying tips – many of which she tests and reviews herself in her home in Lancaster to ensure they will consistently deliver for her readers and dabbles in the latest design trends. She also has a first-class degree in Literature from Lancaster University.