I'm a professional home organizer – here are my 5 rules for organizing open-plan spaces
From homework stations to evening dinners, whatever function your space is performing, these organizational rules will curb clutter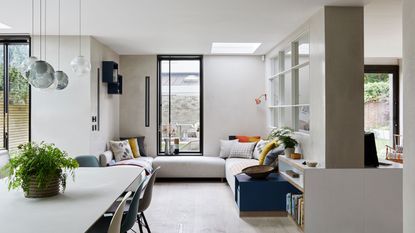 (Image credit: Future PLC)
We know and love the benefits of an open-plan space. Open plans create flexibility, encourage family time, and give smaller homes a feeling of spaciousness. An open-place space should feel light, airy, and spacious, but without proper home organization, it will feel closed off and cluttered.
Many people know to use furniture, rugs, and lighting to create zones in an open-plan living room or open-plan kitchen.
But keeping the area organized and clutter-free is a very different challenge. Don't let your spacious open-plan space become a cluttered cavern.
My 5 rules for organizing an open-plan space
In this article, I share with you five of my favorite rules for organizing open-plan spaces.
Caroline Roberts is a KonMari consultant and founder of the home organization company The Simplified Island. She and her team help clients declutter their belongings. Then they find the best places for your items so that their family members can find things and put them away. She is also a contributing expert at Homes & Gardens.
1. Use mobile storage solutions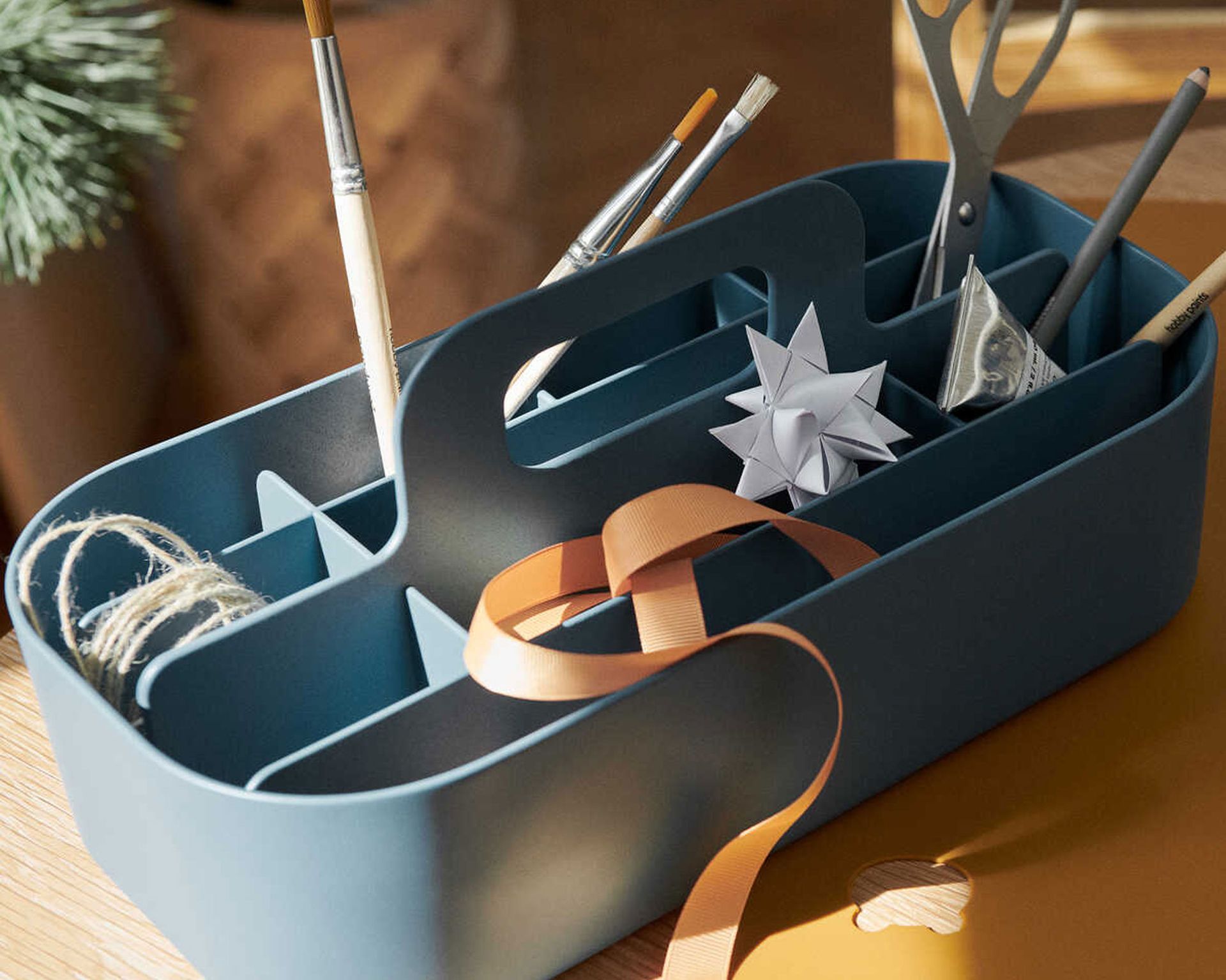 Because various activities occur in an open-plan area, the space must evolve and adapt quickly without clutter collecting in high-use areas. I love creating different bins or rolling carts, available at Wayfair, with items based on various activities. To do this yourself, make a quick list of the different ways that your space is used.
Spend the next week observing all the projects, tasks, and items in and out of the area. Then create bins based on those activities that you can quickly move in and out of storage as your day evolves.
My dining table is also the homework spot for my kids, so I keep homework supplies in a cabinet nearby. Paper, pens, and markers are in a caddy, at Target in the cabinet, so we have everything we need in just a few steps. It makes transitioning from homework to dinner simple, quick, and clutter-free.
Often the kitchen counter or table is also a homework area, a workspace, and a drop zone. A space like this will work fine if you know how the area will be used and have appropriate storage nearby.
The key is to have mobile storage, so accessories from the different activities can be put away rather than let them pile up to become clutter.
2. Use enclosed storage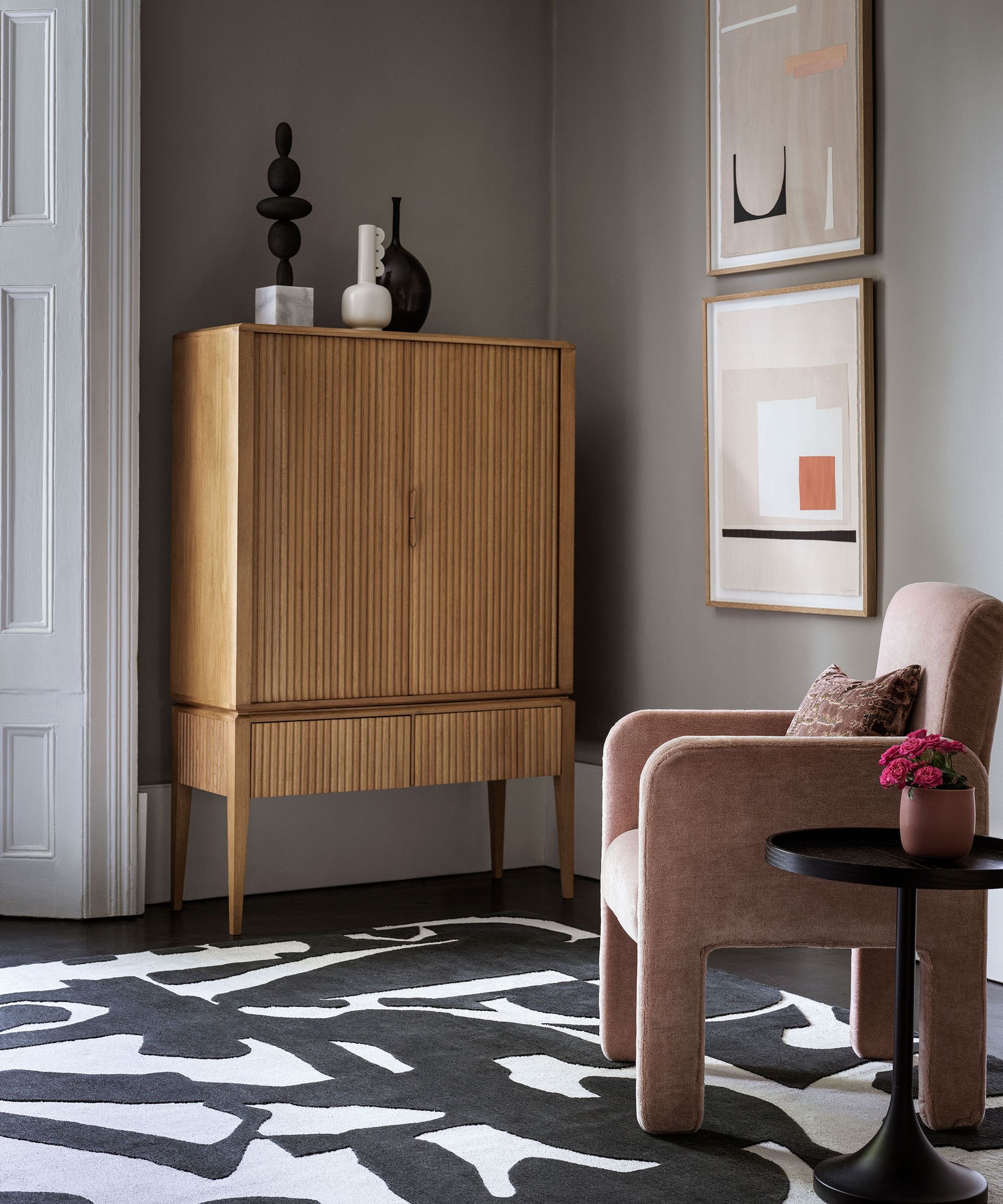 Objects left out in the open can often translate as visual clutter. Even too many beautiful things can become messy looking. The easiest way to keep an open space tidy is by using as many enclosed storage ideas as possible. Built-in cabinets, sideboards, and chests will all hold items that could translate as clutter if left out in the open.
Don't fall into the trap of thinking that because the storage space is closed, items can be tossed in haphazardly. Use bins and drawer organizers, at Wayfair, to organize like-items and label them so everyone in your family can find what they need. Organizing a living room properly pays off in the long run as the more organized a space is, the more likely family members will find things and put them away.
3. Use bins to contain clutter on bookcases and shelves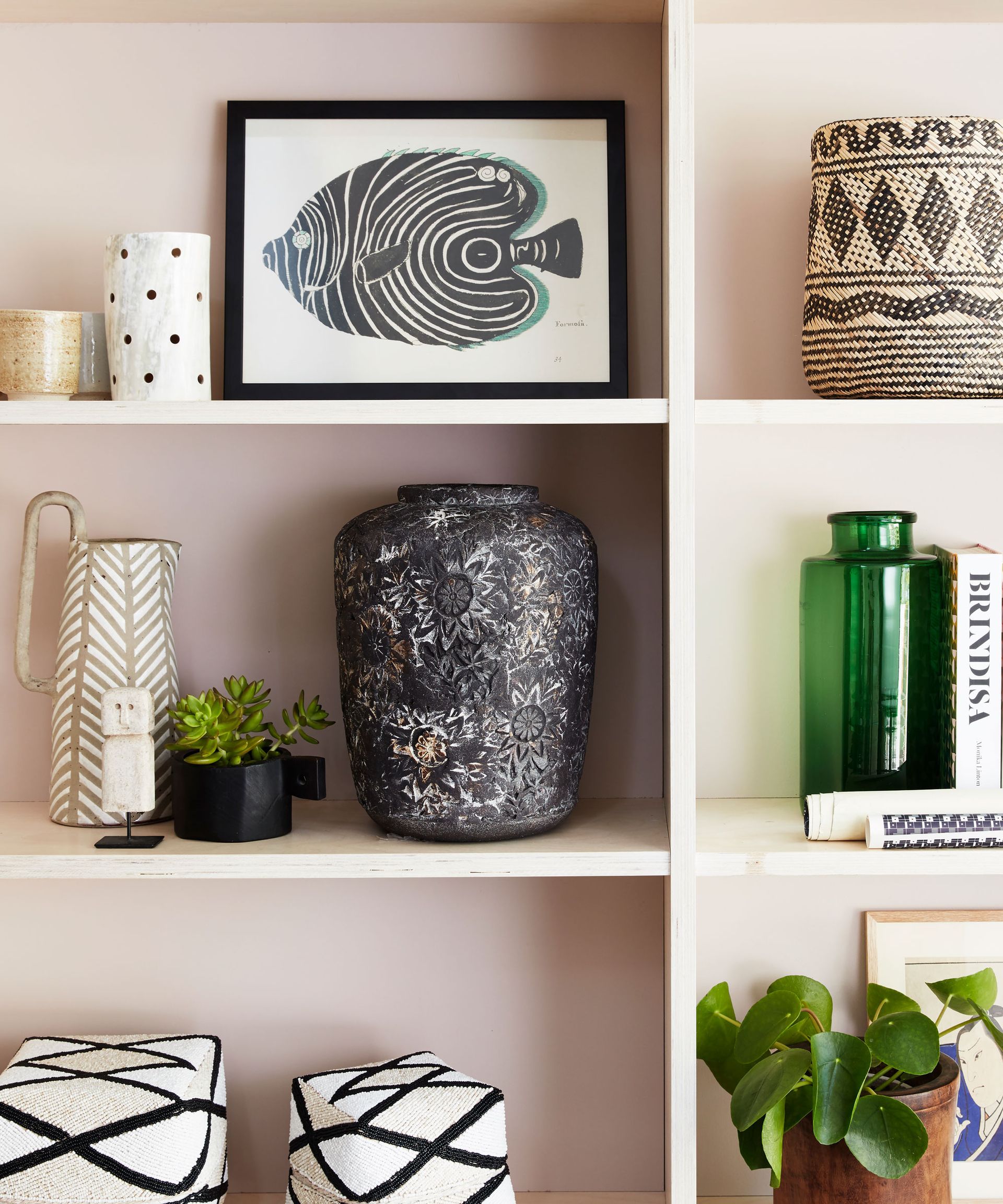 I love the look of bookcases and living room shelving, but they can be magnets for clutter when used for storing things rather than holding décor. If you need to store items that may look like clutter, always use an opaque bin or basket to corral the items. Use lidded bins, at The Container Store, on lower shelves, so you cannot easily see inside.
When my clients are short on storage, as is common with open-plan spaces, I love incorporating their favorite functional belongings as décor on bookcases. Beautiful serving pieces, a collection of glasses, and pitchers or vases look fabulous. I always start with items that have sentimental value, but feel free to use anything that looks nice!
4. Minimize surface clutter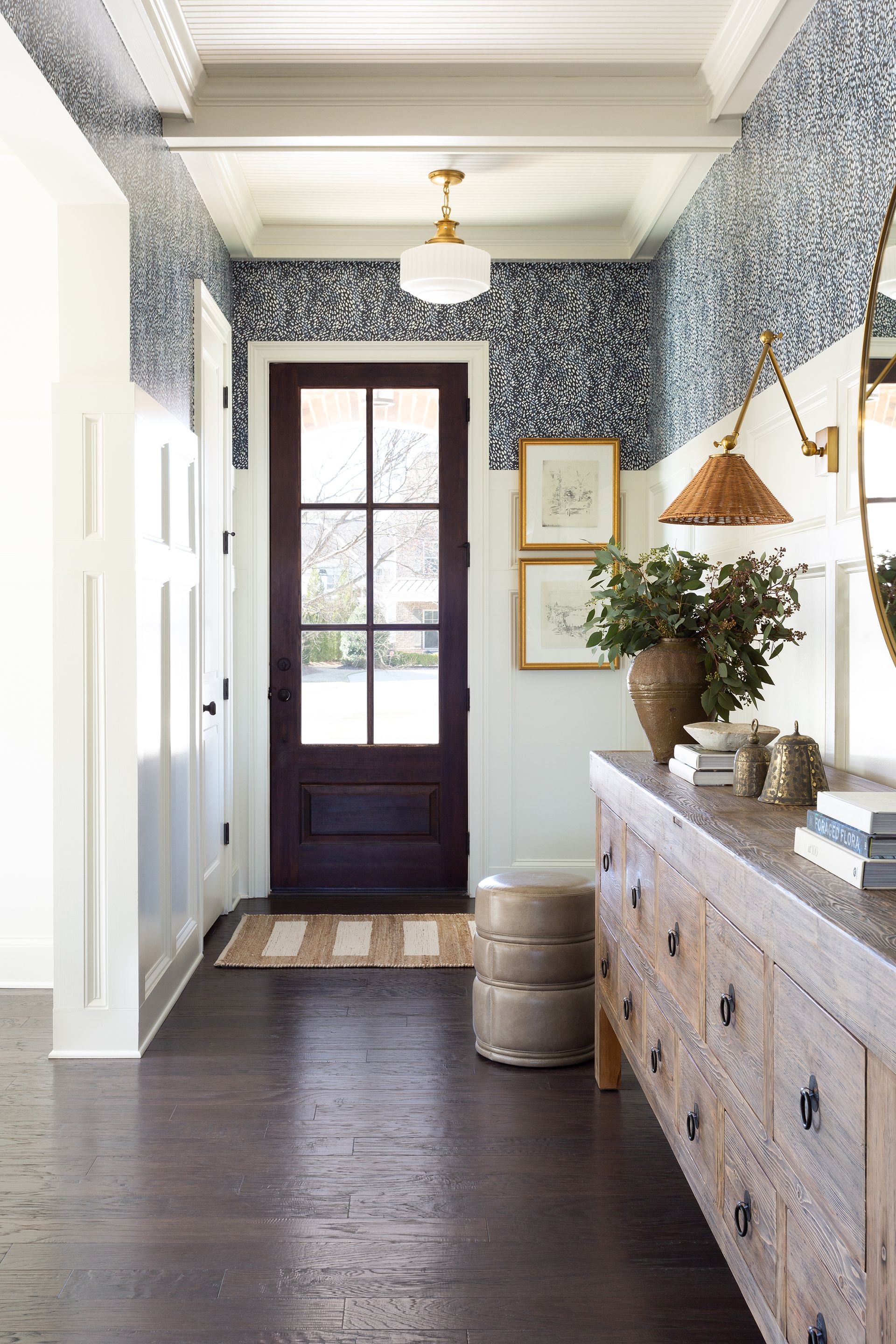 Surfaces are magnets for clutter. As soon as one item lands on the surface, other items will inevitably be dropped there too. To avoid this, you need to recognize what types of things end up on the surface each day and why. You may think your kitchen counter and entry tables are destined for clutter, but you can avoid most of it with proper organization and systems.
Take note of the types of items that land on the surfaces, and find homes for them close to where they land naturally. If the space you designate for the item is too far away, it will never get put away; it must be close to where the clutter collects if possible.
Once the types of clutter have a designated space, it's time to build a routine or system, as I call it, to make sure any necessary action is taken and the item gets where it belongs.
For example, we have a constant influx of school papers in my home. Documents and forms that need my response are handled immediately. Any dates are immediately noted in my calendar, and the paper is pinned on our pinboard in the pantry. I let the kids decide how to handle their artwork and worksheets. They can take it to a designated drawer in their room right away, or it can be recycled. Extra special papers are posted on the refrigerator.
For you, this may look like adding an entryway drop zone where work and school bags can be hung rather than plopped on a counter. You may keep an empty drawer near a high-traffic area that can hold mail and other things that need to be handled. Or you may have a hidden pin board like I do where you can post important information without it looking like clutter in the central part of the living space.
5. Display objects to inspire action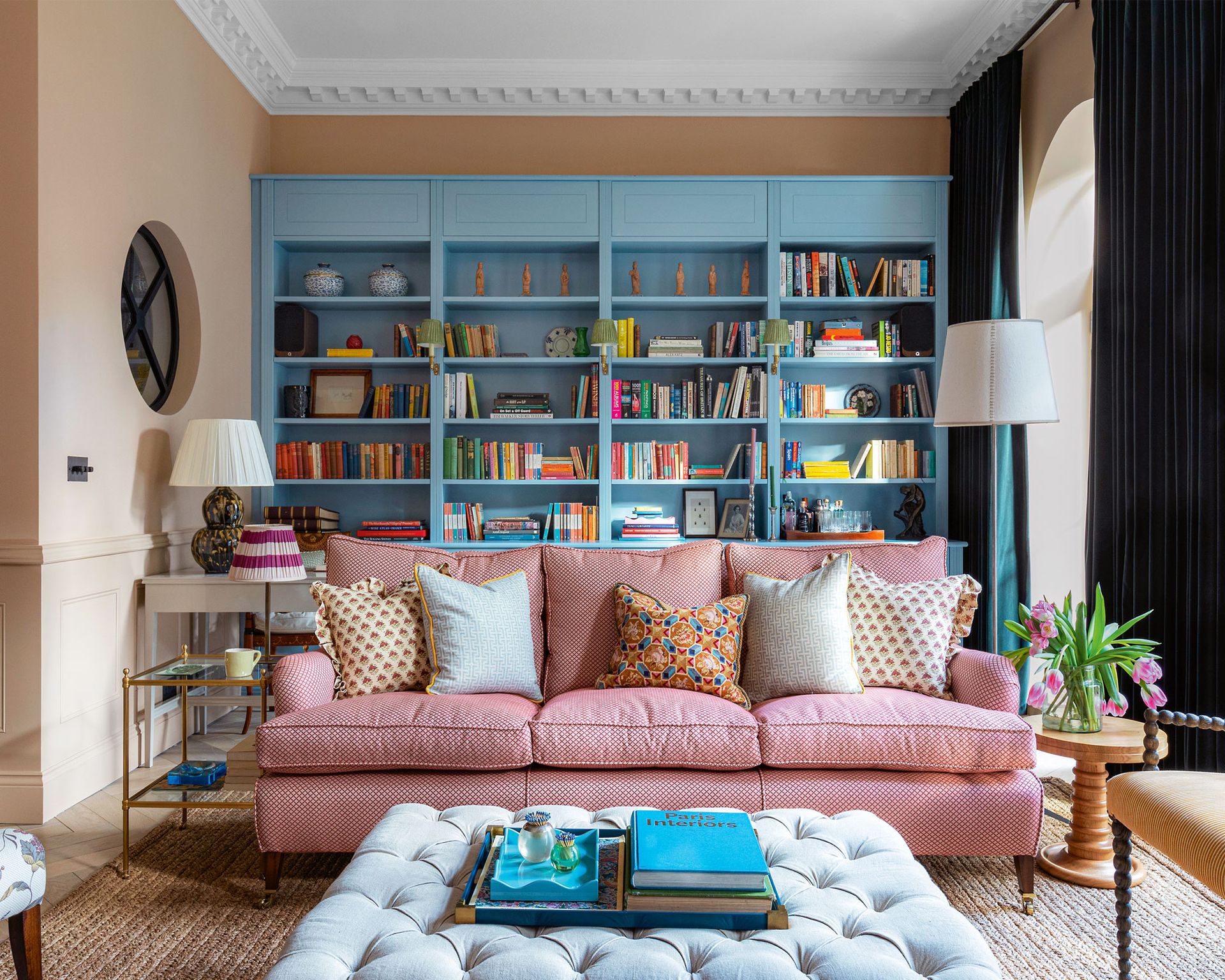 Last but not least, think about how you want to feel in your space. Do you want to relax? Do you want to encourage family games or creativity? What you display or make easily accessible in the area will affect how you feel in that space.
Piles of papers will trigger your brain to think about tasks and to-dos. Home project accessories will remind you of unfinished chores. A basket with playing cards or dice will remind you to play a game with the family rather than zone out on a device.
Sitting on the sofa at the end of a long day, I want a serene space so my eyes and brain can relax. I'm maxed out on inputs and need minimal items in my living area.
FAQs
How do I organize a room with too much stuff?
First, start by having a thorough clearout, being honest with what you use and following our top decluttering tips. These should inspire you to get rid of items that are simply not earning their place. Only when you have cleared out, donated, or thrown away a significant number of possessions is it time to think about organizing? Make sure items are accessible, visible, or at least in bins that are labeled, and invest in storage products that you love and will be motivated to keep neat.
---
If organizing an open-plan space feels overwhelming, first focus on how you use the area and how you want to feel in the space. Then determine if the items in the space should be in enclosed storage or used as décor. With some planning and proper storage, an open-plan space can be organized and clutter-free.
Sign up to the Homes & Gardens newsletter
Decor Ideas. Project Inspiration. Expert Advice. Delivered to your inbox.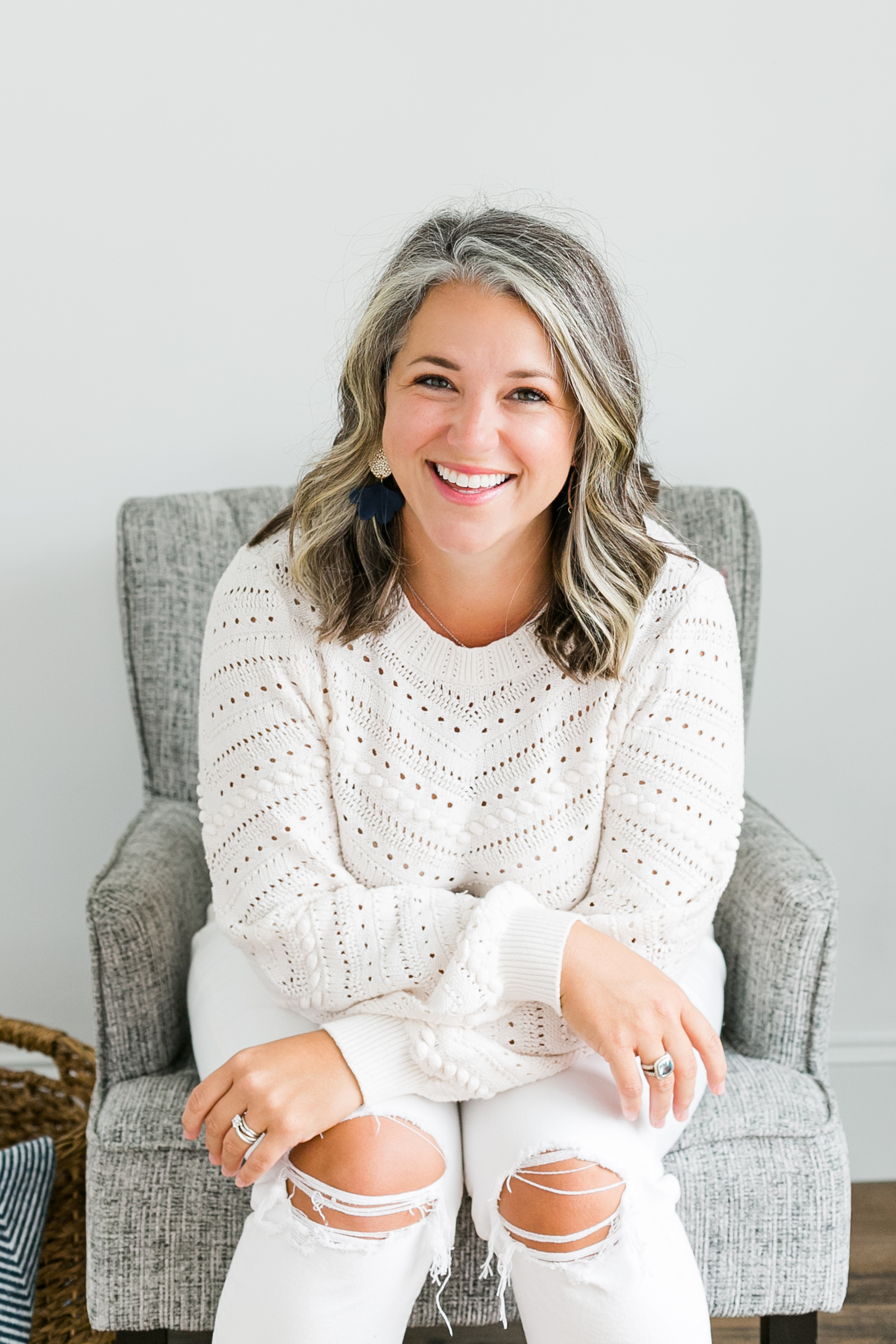 Caroline Roberts, a certified KonMari Consultant and professional organizer, founded the organizing agency The Simplified Island in 2019. Caroline believes being organized goes much deeper than pretty bins and can be life-changing. She recognized her organizing and streamlining skills were unique as she ran her marketing agency, Coastal Connections Marketing, and raised her two sons.