'Sound cleansing' – the easiest, most calming way to show negative energy the door
'It creates an immediate, tangible impact'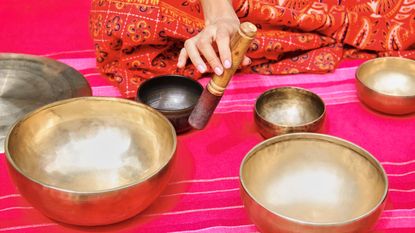 (Image credit: Alamy)
When we walk into a space and things feel 'off', we tend to blame the way the furniture is arranged.
Or perhaps we'll pinpoint a lack of natural light, low ceilings, or even poor Feng Shui, as the cause of this subtle feeling of discomfort. Or maybe a room's atmosphere has been spoiled by an argument. Or perhaps you just want to refresh a space for a new season.
Whatever the reason, experts say that a space that feels negative or makes your hair stand on end can be remedied quickly and easily – with a cleansing ritual using sound.
What is 'cleansing with sound'?
Using the power of good vibrations is a growing trend, and unlike cleansing with sage or cleansing with salt, all you need for a sound cleanse is to make some noise. So how does this alternative practice actually work and why should you bother?
'Sound creates an immediate, rather tangible impact on your space. If you think about the power of something like clapping or snapping your fingers, you see how powerful a tool sound is,' sound healer Andrea Donnelly begins.
'When you clap it instantly energizes you, which is why we clap at events and parties to get our individual and collective energy high. I recommend using sound to clear a room when you feel like there is stagnant, disruptive or low vibrational energy present.'
Perhaps there is a room in your home that you avoid spending time in, that has negative associations, or just feels heavy? Sound healing experts say you can transform this space into a more uplifting and happy room with a space-clearing ritual.
Andrea Donnelly is a quantum sound and energy healer, and the founder of We Are Here 2 Remember. She is an expert in energy work and sound healing having worked in the area for 20 years.
Not only does it make you feel happier at home, but a sound cleanse might also be exactly what you need at a certain time in your life, explains Suzanne Roynon, Homes & Gardens' contributing expert and Feng Shui consultant. 'It's a wonderful way to get closure after a difficult time and also to cleanse the atmosphere we live in which can become stagnant, especially through winter and periods of bad weather.'
'I would always recommend cleansing a property after the end of a relationship, period of illness, or after an argument or major upset.'
Suzanne is a specialist interiors therapist and author of Welcome Home, How Stuff Makes or Breaks your Relationship – available on Amazon. She has spent more than 25 years in corporate and charity roles, using her ability as a therapist and public speaker to help people understand their relationship with their homes and possessions. She is also Homes & Gardens' contributing expert on all things feng shui and interiors therapy.
How to cleanse with sound
'Crystal bowls, singing bowls, bells, drums, gongs, and clapping can create an immediate increase in energy and help to clear any low or misaligned energy from your space, and are all tools I recommend,' says Andrea. 'The most important thing is finding a tool that excites you because there are many powerful options.'
Other options include:
Clapping
Banging noises (a wooden spoon on a saucepan is very therapeutic after a row!)
After you have cut through the stuck energy, Suzanne Roynon recommends you then follow up with a 'feel good' sound to invite in lighter, brighter vibes
Tibetan bells
Tingshas
A xylophone
Drums, a gong or singing your favorite happy song
Anything else that makes a noise
If you're choosing the simple clapping option, Inbaal Honigman, a celebrity psychic, has some specific instructions to show negative energy the door. She says to clap in corners to 'chase away stagnation.' She recommends walking around the room clockwise (in the direction of the sun). 'Clap a few times in each corner, moving the energy along and creating alignment,' she says.
'Another wonderful sound cleanse is music. If it is appropriate to play music in your workplace or on a date, this will cheer everyone up and purify thoughts and intentions. Drumming is effective, if perhaps less accessible, and of course singing bowls, at Amazon are a popular cleansing tool in many situations,' Inbaal adds.
Inbaal Honigman is a psychic who uses Tarot astrology, palmistry, clairvoyance, and other methods of divination in her readings.
FAQs
How often should you cleanse with sound?
You may like to do a sound cleanse seasonally, whenever you move house or when you have made a change to your lifestyle. Interiors therapist Suzanne Roynon says she loves to do a sound cleansing to mark the change of the seasons, at New Year, after long-staying visitors leave. You could also cleanse with sound after a particularly busy times as it's a great way to restore calm and positivity, she suggests.
---
We can do as much spring cleaning, decluttering, and shelf-rearranging as we like, but something that's even easier and will shift the feel of your space is a sound cleanse, and more and more of us are experimenting with alternative rituals to create a home that feels supportive, calm and positive.
Sign up to the Homes & Gardens newsletter
Decor Ideas. Project Inspiration. Expert Advice. Delivered to your inbox.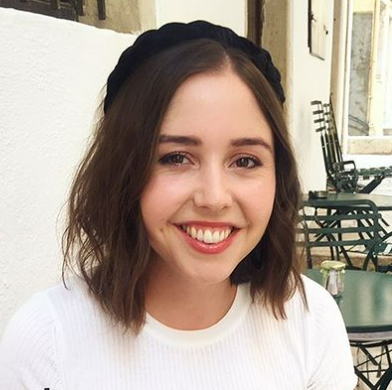 Millie Hurst is the Solved Section Editor at Homes & Gardens. She has six years of experience in digital journalism, having previously worked as Senior SEO Editor at News UK in London and New York. She then gained experience writing for women's magazines before joining Future PLC in January 2021. Millie has written for an array of homes brands including Livingetc and Real Homes and was formerly Senior Content Editor at Ideal Home before taking on the position of Section Editor with Homes & Gardens. She has written and edited countless features on home organization, decluttering and interior design and always hopes to inspire readers with new ways to enjoy their homes. She lives in Sheffield, South Yorkshire and loves to weave nature-inspired decor and nods to time spent in Italy into her own home.