Andrew Martin and Sophie Paterson collaborate on an inspired new collection
Introducing Brindisi and Salento, the first collaboration between Andrew Martin and Sophie Paterson Interiors, inspired by the glorious landscapes of Puglia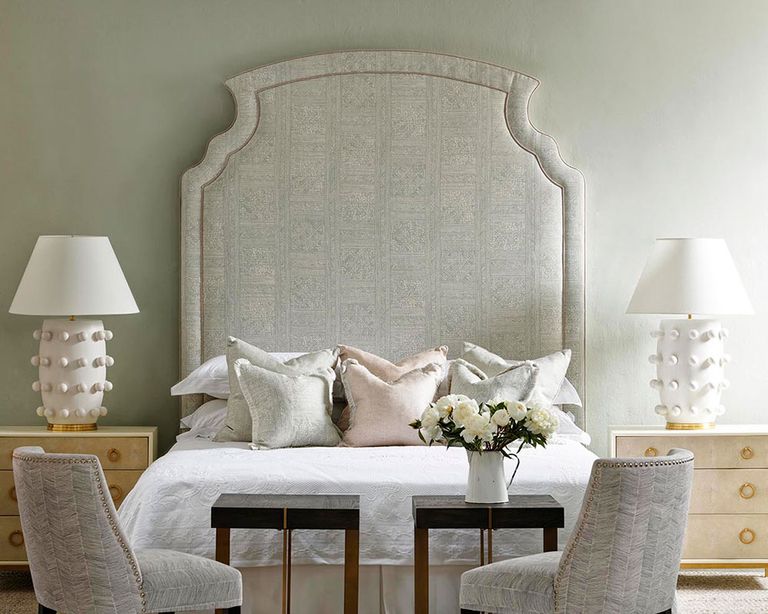 Taking inspiration from the picturesque town of Brindisi and Salento in Puglia, the first collection from Andrew Martin and Sophie Paterson features 34 neutrally coloured cushions, framed with luxurious trims and fringing.
The Brindisi collection is complemented by the Salento range of fabrics, featuring weaves and sumptuous printed velvets. Reminiscent of the delicate beauty and grace of the Adriatic Coast the colors have been chosen to mirror weathered limestone buildings, freshly baked focaccia and dusty olive groves, the collection's use of earthy and sandy tones is elegantly complemented by accent colors of tan, celadon and dusty pink.
The collection has been designed with tranquility, relaxation and elegance in mind, and it really shines through. The neutral colour palette is sublime, and will go with any existing colour palettes, whether classic or contemporary.
Further inspiration has been taken from the Romanesque essence of the Brindisi old town and reflected in the use of textured weaves and velvet to reflect the unique architecture. Founder of Andrew Martin, Martin Waller says of the collection, 'drawing inspiration from the rustic charm of southern Italy, the collaboration mixes Andrew Martin's adventurous traveller spirit, with the cool elegance and effortless sophistication of Sophie Paterson Interiors.'
See: Sophie Paterson shows us how to use grey in our interiors
Combining elegant and sun-soaked colours with bold gritty patterns, was key to the collection as Sophie Paterson, founder of Sophie Paterson Interiors explains, 'It was important to me that the cushion designs and palettes could be combined and would work well together. In terms of styling I would suggest creating an asymmetric arrangement of cushions to accessories a large sofa, using texture to contrast the more neutral prints.'
Andrew Martin, andrewmartin.co.uk