7 ride-on lawn mower attachments worth the investment
Fire up your lawnmower, then treat yourself to these ride-on mower attachments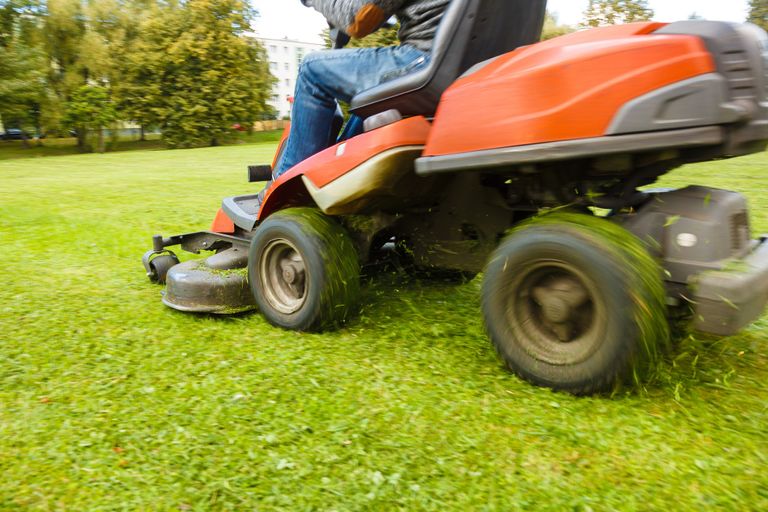 (Image credit: Getty Images)
So, you've invested in the best ride-on lawn mower, and now you're wondering: 'Now what?' It's time to invest in the top ride-on mower attachments.
Ride-on mower attachments are the easiest way to ensure you receive the largest return on your investment, as well as allow you to enjoy all of your lawnmower's most distinctive features.
Or, for those who opted for a more budget-friendly choice and find their lawnmower isn't living up to the hype, it's an excellent way to get what you need out of your machine without having to replace it with a brand-new model.
In short: ride-on mower attachments are a win-win all around – but the catch? The ability to sort the good from the bad: where to invest and what to avoid.
Fortunately, we've gone ahead and rounded up the five best ride-on mower attachments that will keep your machine pristine all summer long.
1. Ride-on mower attachments: An all-season plow
Let's start with one of the more controversial ride-on mower attachments: an all-season snowplow. The jury is conflicted on whether or not it is (or isn't) the smartest attachment. However, without any concrete evidence (there isn't any) that it will have long-lasting effects or impact your mower's longevity, we highly recommend testing one out for yourself.
2. Ride-on mower attachments: Lawn mower baggers
A bagger plays an essential role to effectively collect grass clippings, leaves, and any debris from your lawn, leaving it looking sharp and well-manicured.
3. Ride-on mower attachments: Dump/utility cart
One of the ride-on mower attachments that should be on your list is a dump cart or a 'utility cart.' A dump cart is attached to your machine and makes it easier to pull or two heavy loads behind the mower.
4. Ride-on mower attachments: Lawn sweepers
A lawn sweeper is easy-to-use and efficient lawn care equipment that is pushed or pulled across a lawn to pick up leaves, twigs, grass clippings, and other debris from your yard.
5. Ride-on mower attachments: Mulching kit
A mulching kit is a way to convert your ride-on lawn mower into a mulcher. By changing the mower's standard blades into mulching blades, the mulch kit essentially recycles the lawn clippings as you mow, spreading them back onto the yard with each pass.
6. Ride-on mower attachments: Truck loading ramp with treads
If you are looking to take your ride-on lawn mower on the road, you are going to need a worthwhile investment to help you load it onto any truck you may own (or borrow). A truck ramp with treads is the non-slip way to get the job done both easily and effectively.
7. Ride-on lawn mower: Tire chains
If you plan on turning your ride-on lawn mower into a snow plow come winter, you're going to need the proper attachments. We recommend an emphasis on tire chains, as it's necessary for a slip-free experience.
Brittany Romano joins Future as their U.S. Shopping E-commerce Editor, residing on the Upper East Side in New York City. Originally hailing from Connecticut and a graduate of New England College, Brittany started her career as a freelance fashion market assistant at Marie Claire. She later joined AMI, where she designed a highly profitable commerce vertical. Noted for her award-winning content, she's covered everything from celebrity beauty hacks to the most lavish home decor; Brittany has maintained her penchant for the finer things in life.
If a genie granted Brittany one wish, it would be for Kelly Wearstler to bring her vision to life and transform her living space, but until then? You'll find Brittany continuously evolving her chilled-out sophisticated style, shifting her attention to eclectic pieces (with a hint of retro), grounded by a rich understanding of history, focused on functionality, luxury, and quirkiness.
Find her on Instagram @Rammmyyy