9 top tips on decorating with rugs – from decorating guru Nina Campbell
The globally renowned designer shares her tips for decorating with rugs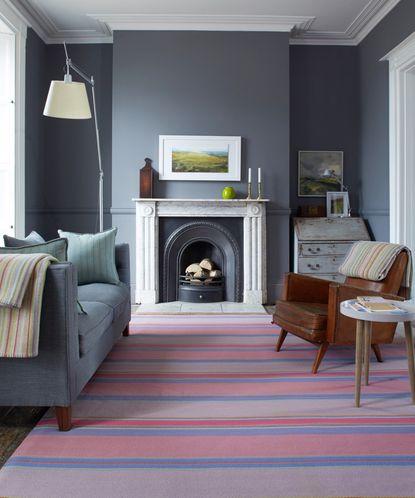 (Image credit: Roger Oates)
Rugs are often cited by interior designers as the lead item in a decorating scheme, with many using rugs as inspiration for color scheming and pattern throughout the rest of the room.
This is in stark contrast to the approach of many of us, who choose a rug as an after-thought, often finding it difficult to pick a design that fits the rest of the scheme. However, choosing a rug isn't just about picking a design you like – there is much more to consider.
Nina Campbell is one of the world's most respected and influential interior designers, she is renowned for her brilliant sense of style. Here, she imparts her wisdom and Interior design tips on decorating with rugs.
1. Know how to choose rug size
A common error is to choose a rug that's too small for a room, which will look 'like a postage stamp in the middle,' says Nina Campbell. 'With the main seating, I try to have the two front legs of chairs and sofas on the rug but you can leave the back legs off.
'It is important, though, that not everything in the room sits on the rug. There should, of course, be other areas of seating and other pieces of furniture around the room, so that not everything is drawn to the middle.
2. Before you buy an antique rug, check it thoroughly
'When buying an antique rug be sure to unroll it completely and check it very carefully in person. There is nothing wrong with discovering a hole, but you need to be sure it can be repaired and restored. The best antique rug dealers will already have done this. Robert Kime has wonderful rugs.'
3. It is wise to turn a rug from time to time
'People always used to but it seems less common today. Doing so prevents fading in one specific area and avoids a path being worn in the pile where there is a regular route through the room,' says Nina Campbell.
4. Transform a bathroom with an area rug
Bathroom flooring ideas should include rugs.
'Rugs can work in a bathroom, especially those where you have space for an occasional chair and small table to make it more like a room. There are wonderful outdoor rugs available now which could be a good option as they are easy to clean and are designed to cope with water.'
5. Choose a bespoke rug for a luxe look
'Allow ample time for a bespoke rug to be created. Remember that the design process is a journey and can take up to a year. I go to Braquenie Rugs by Pierre Frey and Tim Page, and Tai Pai for luxurious bespoke bedroom designs. If a client is keen to move in before the rug is ready, I tend to have a coconut matting rug made with leather binding, to hold its place in the meantime.'
6. Avoid a bold rug in a bedroom
'Avoid using a bold rug in a bedroom. It is important to choose something that sets a tone of calm and is easy on the eye.'
7. Take care with rug material composition
'Avoid viscose in the blend; it is difficult to clean. Be sure to choose wool, silk or a wool/silk blend or even hemp.'
8. Be careful with laying area rugs over carpet
'Think again when considering adding a rug on top of a piled carpet – it will simply move position over time. On a hard floor, it is imperative to have an anti-slip underlay. It keeps the rug safely in position and also makes it feel nicer to walk on.'
9. Contrast bold rug designs with calmer plains
Carpet trends might affect your choices when decorating with rugs, but it's vital to balance them with the effects they create.
'Be sure to balance bold and calm flooring. A leopard print runner can look wonderful up a staircase, for example, but the stairs would need to lead onto a calm, neutral floor on the landing for balance,' concludes Nina Campbell.
Sign up to the Homes & Gardens newsletter
Decor Ideas. Project Inspiration. Expert Advice. Delivered to your inbox.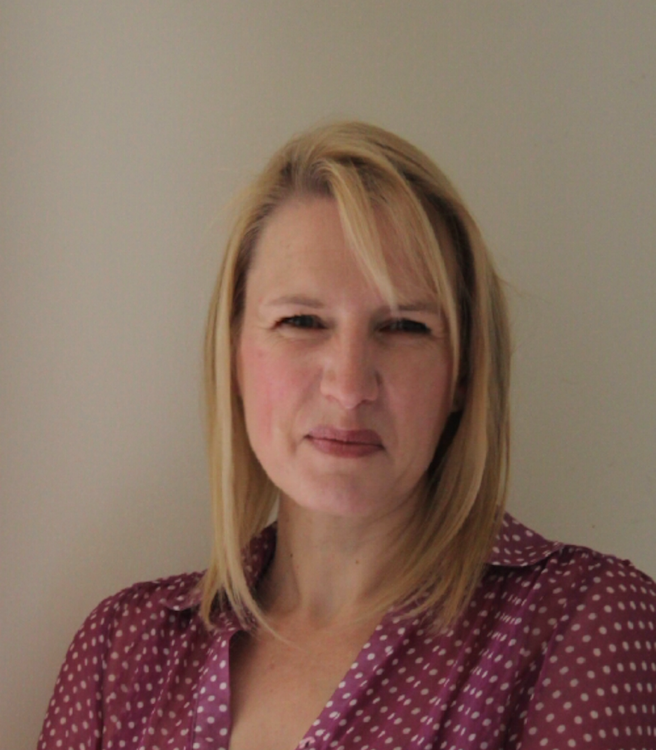 Interiors editor and brand consultant, Kerryn Harper-Cuss has worked on four interior magazines and edited three of these, most recently The English Home, where she was Editor-in-Chief of both its UK and US editions for almost 12 years. She now writes for a number of high caliber publications, moderates design seminars and is particularly delighted to pen profile features on world-class interior designers for a regular slot on the Homes & Gardens website.