Eco houses – 7 most beautiful sustainable builds, from forest dwellings to city homes
These are some of the world's most coveted eco houses, beautiful homes designed by architects with their gaze firmly fixed on sustainability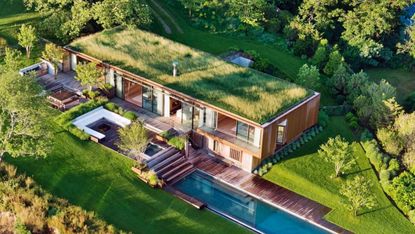 (Image credit: Michael Moran for Studio Mapos)
One of our greatest preoccupations at Homes & Gardens is shining a light on the world's most beautiful homes. While many are highlighted for their architecture, their interior design, their location – and perhaps even the fame of their occupants – today's selection has been chosen for its eco credentials.
These eco houses are beautiful inside and out – and each has an extraordinary location, too. Most, as you would expect, nestle within natural surroundings, but we have chosen one eco house that is in one of the world's biggest cities, and another that is within easy reach of New York, too. There are links out to the designers, architects or companies involved in their design – we highly recommend visiting their sites to see more of their astounding projects... but only after you have browsed our list.
You can see more of the world's best homes on our dedicated page.
1. A California modern home
Where: Los Angeles, California
Designed by: Baran Studio Architecture
'In addition to meeting the highly sustainable California Title 24 and Cal Green regulations, the project goes above and beyond in the reduction of water and energy consumption,' says Matt Baran of Baran Studio Architecture. 'The project has a water retention system used to assist in limiting runoff and recharging groundwater. The project also implemented a drip irrigation system and drought tolerant local vegetation. We also included an EV charging station that is powered by the rooftop solar panels.'
2. An eco-friendly farmhouse in Connecticut
Where: Greenwich, Conn.
Designed by: Trillium Architects
'We turned this outdated 1930s home into a beautiful modern passive house for a young family from New York City,' says Elizabeth DiSalvo, principal at Trillium Architects. 'This house is all electric and will be Net Zero. Meaning it will cost only $18 a month to heat, cool and electrify the entire home. ($18 is the hookup fee for the electric company) This house proves that eco-friendly does not mean you have to sacrifice beauty and sophistication.'
3. An eco house in the forest
Where: Moscow, Russia
Designed by: Kapiturov Nikita (Snegiri Architects, 2019)
Visualized by: Viktoriia Dementieva
Built to fully integrate within the forest environment, this house was designed around existing trees rather than taking away habitats to suit the house. Natural materials were used for the build, and a living plant roof and large energy-saving windows that face the sun are are just a handful of the eco-efficient elements of this build.
4. SuperAdobes in the desert
Where: Oman
Designed by: Nader Khalili of CalEarth
Khalili's SuperAdobes use ancient building techniques to create resilient, affordable dwellings. Constructed out of locally available earth, sandbags and barbed wire, they are designed as a sustainable housing solution for climate refugees. With this in mind, they are created to be resilient: they are fireproof, hurricane-proof, earthquake-resistant and they also use 100% solar energy.
Photo: @calearthinstitute
5. An eco house hidden amongst dunes
Where: Nijmegen, Netherlands
Designed by: Marc Koehler Architects
Designed to blend seamlessly into the seaside landscape, The Dune house has been built with sustainability as a priority. Using passive heating, solar panels, a biomass fireplace, and double glazed windows, the house is designed to heat, store and distribute warmth which leaves it incredibly energy efficient.
Each opening of the house has been shaped and positioned in a specific way to offer a unique perspective of the landscape. From the shape to the colors, textures, and materials, every aspect of the home is thoughtfully integrated into its surroundings.

Photo: Filip Dujardin
6. An eco home deep in a tropical forest
Where: Valle de Bravo, Mexico

Designed by: Cadaval & Solà-Morales
The Casa de la Roca House celebrates each corner of its unique landscape. Hidden in the hills to the west of Mexico City, this rustic home has lookouts that offer rare views of the tropical forest it is surrounded by. Pieces of the forest compose the house – handpicked fallen trees are repurposed as beautiful beams, while the green roof absorbs rainwater, provides insulation, and creates a habitat for wildlife.
Photo: Sandra Pereznieto
7. A garden oasis in bustling Buenos Aires
Where: San Isidro, Buenos Aires
Designed by: BAM! Arquitectura
Built with health as its motivator and an ambition to have a home with net-zero utility bills, the MeMo House proves that you don't need to live in a forest to be considered eco-friendly. The home was built using locally sourced materials and has wastewater technology to reduce water consumption. Solar panels are also used and state-of-the-art insulation keeps the home warm for less energy usage.
The MeMo House was also created to have the most minimal impact on the natural landscape; with this in mind, it has a wild three-dimensional garden that you can see here.
Photo: Jeremias Thomas
What are eco-friendly houses?
The term eco-friendly houses actually encompasses a number of house styles and features that reduce a home's impact on the environment. This can be anything from a home built with sustainably sourced materials, to a home that's super energy efficient, to a home that's powered or heated by solar energy.
What type of house is most environmentally friendly?
If you're looking for an environmentally friendly house, you've got lots of options. From homes that are powered by solar panels, to tiny homes that are the epitome of efficiency, there's an eco-friendly home style for everyone.
Here are some of the most common eco house styles.
Solar-powered homes: These homes use energy harnessed from sunlight to generate the electricity that powers the home. There also also solar options for heating water.
Passive house: A passive house is a home that's incredibly energy efficient, thanks to airtight construction, energy efficient appliances, superior insulation and windows, and the way the home is oriented on the building site.
Tiny homes: Tiny homes are eco-friendly because they're efficient They require few building materials, and very little energy to power. Plus, their space constraints naturally reduce homeowner consumption.
Green roofs: Green roofs provide eco benefits in a few ways. For one, they help insulate a home, preventing energy loss. They also increase oxygen levels, and protect a roof from the elements, helping it last longer.
Eco heating systems: Eco heating systems like geothermal heat or ductless mini splits are eco-friendly alternatives to traditional oil and gas heat.
Prefabricated homes. Prefab homes cut down on building material waste during construction, and eliminate some of the environmental impact of transporting materials to a build site.
Sign up to the Homes & Gardens newsletter
Decor Ideas. Project Inspiration. Expert Advice. Delivered to your inbox.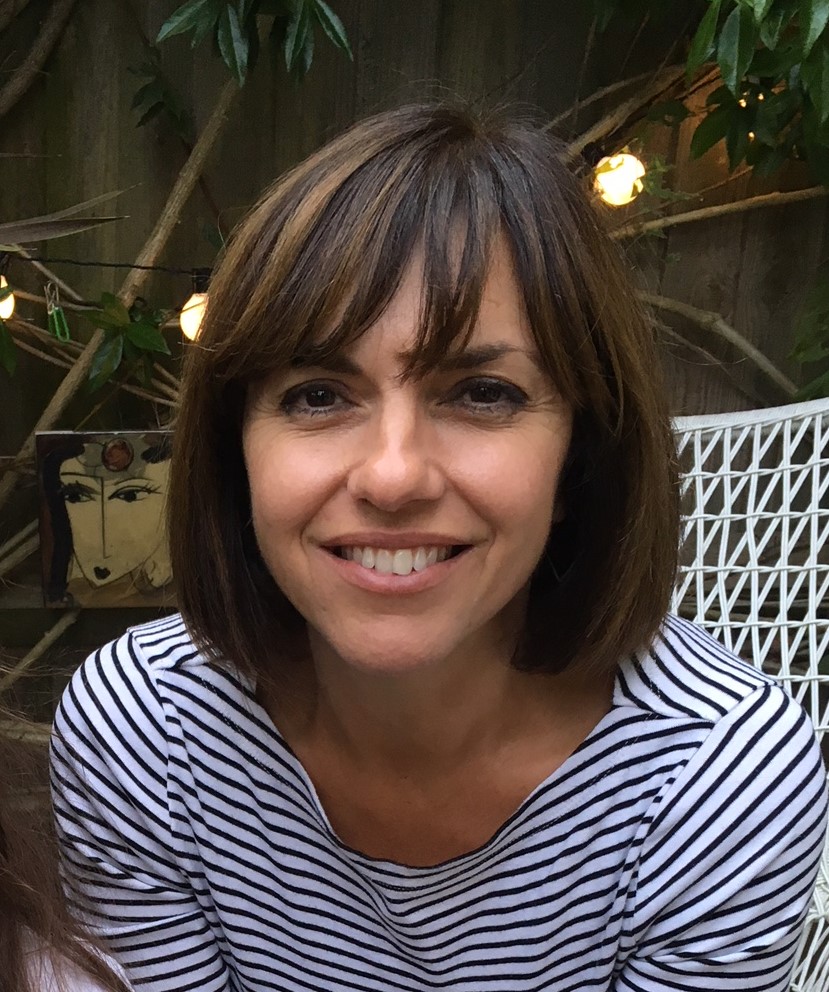 Lucy Searle has written about interiors, property and gardens since 1990, working her way around the interiors departments of women's magazines before switching to interiors-only titles in the mid-nineties. She was Associate Editor on Ideal Home, and Launch Editor of 4Homes magazine, before moving into digital in 2007, launching Channel 4's flagship website, Channel4.com/4homes. In 2018, Lucy took on the role of Global Editor in Chief for Realhomes.com, taking the site from a small magazine add-on to a global success. She was asked to repeat that success at Homes & Gardens, where she has also taken on the editorship of the magazine.