Cameron Diaz's and Halle Berry's kitchen go-to? HexClad cookware – here's what you need to know
A-listers can't get enough of HexClad cookware – and these are the four essentials you need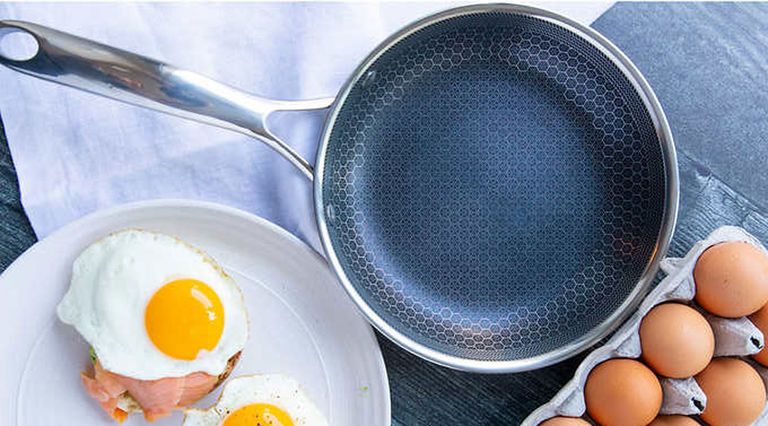 (Image credit: Hexclad)
The common link between Cameron Diaz and Halle Berry in quarantine? HexClad cookware. The innovative cookware – seen on Diaz's Instagram via 'Whatever-You-Got-Ramen' show – claims to be the 'only true hybrid on the market'. 
So much so that this revolutionary kitchenware line is making its way into more than just one or two celebrity homes.  
Following Diaz and Berry's lead, Hollywood A-listers such as Khloe Kardashian and Chef Chloe are backing HexClad cookware, as well. And we can't blame them. 
The patented laser-etched hexagon design and tri-ply construction include stainless steel and non-stick surface with minimal clean-up required, meaning you can execute Michelin-level meals in minutes.
What could be better than that? Adding all four of these HexClad cookware essentials to your shopping carts – after all, they received Cameron Diaz's stamp-of-approval.
1. Invest in a hybrid pan
2. Go for an all-inclusive hybrid wok
3. Switch out your tried-and-true pans for this 10-inch choice
4. Follow Oprah's lead with this all-inclusive set that earns her stamp-of-approval