HexClad cookware taps multi-Michelin-star chef Gordon Ramsay in their latest partnership
HexClad cookware is the common thread linking everyone from Halle Berry to Cameron Diaz and now Gordon Ramsay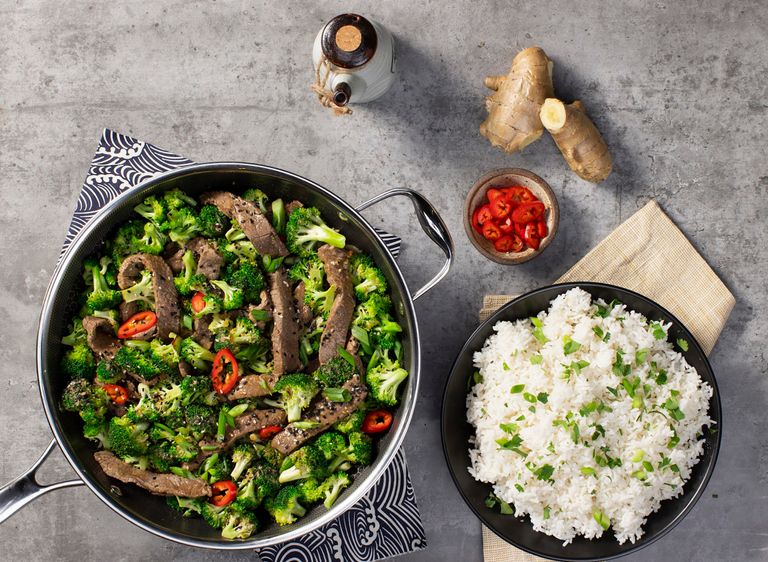 (Image credit: DKCNews)
The mutual thread between Cameron Diaz, Halle Berry, and now Gordon Ramsay? HexClad cookware.
After discovering the brand on Instagram over a year ago, the multi-Michelin-star chef became a major fan of the brand – incorporating the cookware into his everyday cooking essentials.
Admittingly, Ramsay was intrigued by HexClad's patent laster-etched hexagon design and hybrid design. To the point, he's deeming it one of the best non-stick frying pans – and he is not alone.
The innovative cookware – seen on Diaz's Instagram via 'Whatever-You-Got-Ramen' show – claims to be the 'only true hybrid on the market,' and Hollywood heavy-hitter Halle Berry also agrees.
The 54-year-old was also left captivated by the nonstick stainless steel trip-ply construction. Not only could Berry follow in Ramsay's footsteps – executing Michelin-level meals in minutes – but the clean-up was minimal.
What could be better than that? Only that you can score these HexClad cookware (opens in new tab) essentials right now.
HexClad cookware: Celebrities who love the brand
See three of Hollywood's favorite faces slicing, dicing, and sautéing their go-to meals with the help of these HexClad cookware essentials.
1. Gordon Ramsay
2. Cameron Diaz
3. Halle Berry
HexClad cookware: The 4 items you need
Score these four innovative HexClad cookware essentials — so you too can cook like your favorite A-listers.
1. A hybrid pan that's worth the investment
2. An all-inclusive hybrid wok
3. Upgrade to this 10-inch pan
4. Follow Oprah's lead with this all-inclusive set that earns her stamp-of-approval
Brittany Romano wrote for Homes & Gardens as a U.S. Shopping Editor. A graduate of New England College, Brittany started her career as a freelance fashion market assistant at Marie Claire. She later joined AMI, where she designed a highly profitable commerce vertical. Noted for her award-winning content, she's covered everything from celebrity beauty hacks to the most lavish home decor.