How to make an Easter wreath
Want to learn how to make an Easter wreath? Be inspired by this easy step by step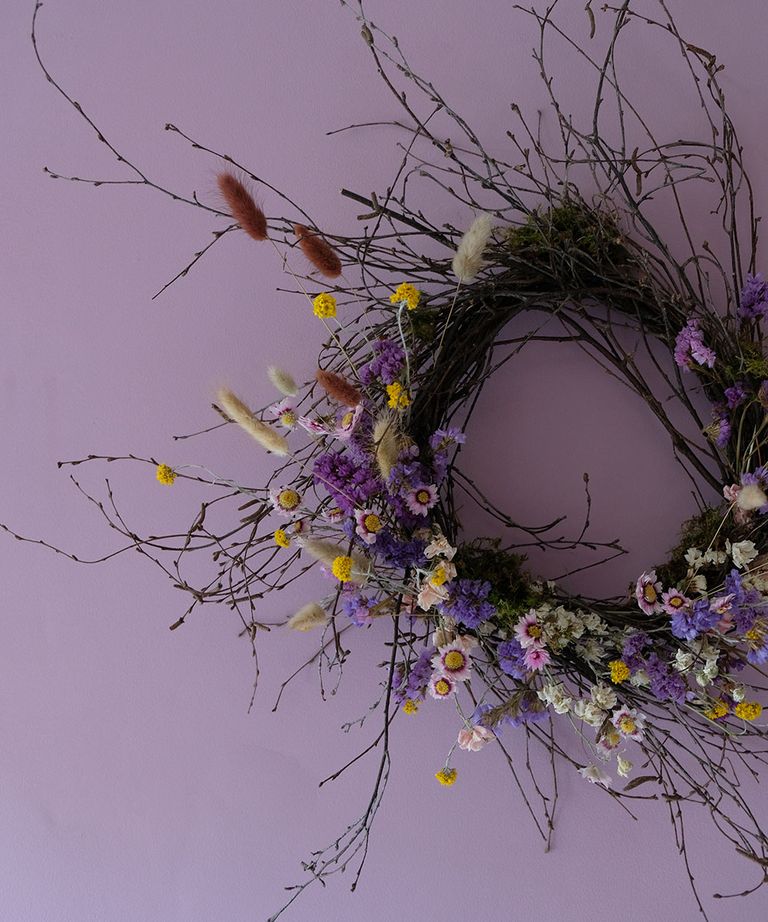 Making an Easter wreath is one of the pleasures of spring. So, now that the days are getting longer and Easter is just around the corner, it's time to bring spring into your home with this easy make.
Easter wreaths can be hung from mirrors, doors or walls – and they make a gret table decoration, too – they set the scene for Easter entertaining.
Find more Easter decorating ideas in our inspiring picture gallery – there's everything from easy buys and makes to more step by steps.
How to make an Easter wreath
This simple Easter craft idea was created with dried flowers for longevity, but you can easily swap out the dried flowers for fresh to suit your scheme.
Picking colors that match your home's color scheme will make your Easter wreath look more stylish still.
You will need:
Reel Wire
Wire cutters
Scissors
Birch twigs or any thick and bendy twigs collected from your garden
Dried Flowers, Silk flowers, flowers from an old arrangement or foliage
We have used the following:
Birch Twigs
Catkins
Statice
Lagurus Ovatus (Hare's Tail Grass)
Pink Rhodanthus
Sanfordii
White Larkspur
Moss
1. Form the Easter wreath base
Start by forming your wreath base with the birch branches. Bend them into a circle and wrap the reel wire around as you go. Once you have done this all the way around you can cut the wire and secure it in place.
2. Add to your base
Add bunches of twigs to your base, let them roam free and stick out on the sides to create movement and texture. Use the reel wire to secure them.
3. Insert flowers
Now that you have a base of intertwined twigs insert your flowers and foliage into these. You can focus your flowers on one area or all around your wreath – it is completely up to you.
4. Add moss
Add some moss in places for extra texture. Secure with the reel wire.
5. Hang your Easter wreath
Hang it on your wall or door and enjoy your everlasting wreath over Easter and for years to come.
Thanks to Kitten Grayson Flower for this project.