Joe Biden's houses – explore the real estate portfolio of the POTUS
Two years after winning the presidential elections, Biden has kept hold of a lot of his personal properties – we take the tour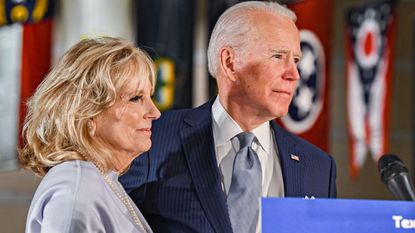 (Image credit: Alamy)
Two years into his presidency it is safe to say that Joe Biden has made a comfortable home in The White House. Despite this, the current President of the United States and the First Lady, Jill Biden, have an arsenal of property elsewhere, many of which are still used for quiet weekends away from the spotlight.
Despite having the keys to one of the world's best homes with command of the White House, the couple is famous for buying and redesigning property on the side, with Jill Biden embarking on redesigning her White House office earlier this year.
Here, we take a tour of some of the current President's properties away from the splendor of Washington D.C.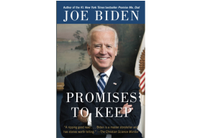 Promises to Keep: On Life and Politics by Joe Biden
Joe Biden, the 46th President of the USA, has both witnessed and participated in a momentous epoch of American history. In Promises to Keep, he movingly recounts growing up in a staunchly Catholic multigenerational household; overcoming personal tragedy, life-threatening illness, and career setbacks; his relationships with presidents and with world leaders.
Their first Delaware mansion – Greenville, Delaware
Biden bought this Greenville, Delaware home for $185,000 in 1975 after learning it was slated for demolition. Biden, then married to his first wife Neilia – who tragically died in a car crash along with their baby daughter Naomi – extensively renovated the property to its current state.
The 1930s home was in a state mear disrepair when Biden saved it. The five bedrooms were restored along with the two-and-a-half bathrooms and three original fireplace ideas with the plan of making the house, affectionately called 'The Station', into an idyllic family home.
The exterior of the property maintains its historic appearance too, with the Colonial-style facade featuring stucco and a gable roof. Newer additions include sizeable pool ideas set amongst picturesque gardens beside a basketball court.
The property, although sold by Biden in 1996 for $1.2 million, was a site of contestation during his 2020 presidential campaign, when Donald Trump's son Eric tried to use the sprawling mansion's size and value to accuse Biden of making illegitimate money on the side of being a senator. These rumors were very quickly settled when the details of the '90s sale were released.
The Biden's main residence – Greenville, Delaware
Joe Biden purchased four acres of lakefront land in his hometown of Wilmington, Delaware. It was here that he built this 6,850-square-foot home that he would now call 'home.' According to Zillow, the lot was purchased back in 1996 for $350,000, and the property is now estimated to be worth between $1-2 million. The Biden's reportedly spends many of their weekends together with family at this property, as well as most summer vacations.
The large family home comprises three bedrooms and four-and-a-half bathrooms and has remained a firm favorite of Biden despite also having the grand White House. The cozy home features yet another grand fireplace and a signature stucco exterior.
Located close to the property is another smaller cottage that Biden has reportedly rented out to the secret service for $2,200 to continue his private security detail while spending time away from D.C.
Although strange, one of the most important parts of the home is the attached garage, used undoubtedly to house Biden's prized 1967 Corvette Stingray, possibly alongside some of his other impressive cars.
At one point, Biden was known as the 'poorest man in Congress,' and when his son was battling brain cancer, Biden considered selling the house to help pay for treatments. It was reported that President Barack Obama offered to lend him the money instead, allowing him to keep the treasured home in the family.
The summer escape – Rehoboth Beach, Delaware
Continuing his Delaware property collection, Biden bought a down-to-earth six-bedroomed property on Rehoboth beach in 2017. Costing $2.7 million, the unique three-story building allows for 4,786 square feet of living space and is one of the newer properties in his collection, only built in 2007.
The North Shores' home offers splendid views of the Atlantic Ocean, making it an ideal Summer vacation spot, and backs out onto the state park. Once again the property boasts three impressive indoor fireplaces as well as one outside on the stone patio.
A very typical American home, wrap-around porches lead to a private dining terrace with an outdoor kitchen and offer plenty of outdoor seating for the family to enjoy the views and sea air.
The kitchen is perhaps one of the most impressive parts of the home, with fully fitted professional kitchen ideas catering to the large property with ease.
In a statement, Joe Biden recanted; 'Jill and I have dreamed of being able to buy a place at the beach – a home where we can bring the whole family.'
Their temporary rental – McLean, Virginia
In 2016, Biden took a small break from politics and began renting a luxurious mansion estate in McLean, Virginia not far from the political hub of D.C.
This is not the first time the incredible five-bedroom, nine-bathroom home has housed important political figures, however, with former Secretary of State Alexander Haig, who served under President Ronald Reagan, once owning the home in the upscale neighborhood and the home being the site of much of former First Lady Jackie Kennedy's childhood.
The Georgian-style mansion was built in 1919 and has four floors in total, all connected with much more modern elevators throughout.
As you may expect from such a luxury estate, the mansion also benefits from amenities such as a climate-controlled wine cellar, private studies, and home gym ideas – as well as having enough space on the driveway for 20 cars.
Outside, the homes sprawling gardens were designed by landscape architect Beatrix. Ferrand with several outdoor garden 'rooms' allowing for a range of al fresco entertainment. A detached pavilion also includes a heated pool, a second exercise studio, and a full kitchen for catering garden entertainment, all close to the tennis courts.
Where does Joe Biden's family live?
While Joe Biden and his wife spend the majority of their time in the White House, much of their family resides in Greenville, Delaware – a state that means a lot to the President and his children.
Do Presidents live in the White House?
According to tradition, the President of the United States and their wives reside within the White House during their terms. Despite this, it is not uncommon for Presidents to have secondary homes elsewhere where they will go on weekends or holidays.
Sign up to the Homes & Gardens newsletter
Decor Ideas. Project Inspiration. Expert Advice. Delivered to your inbox.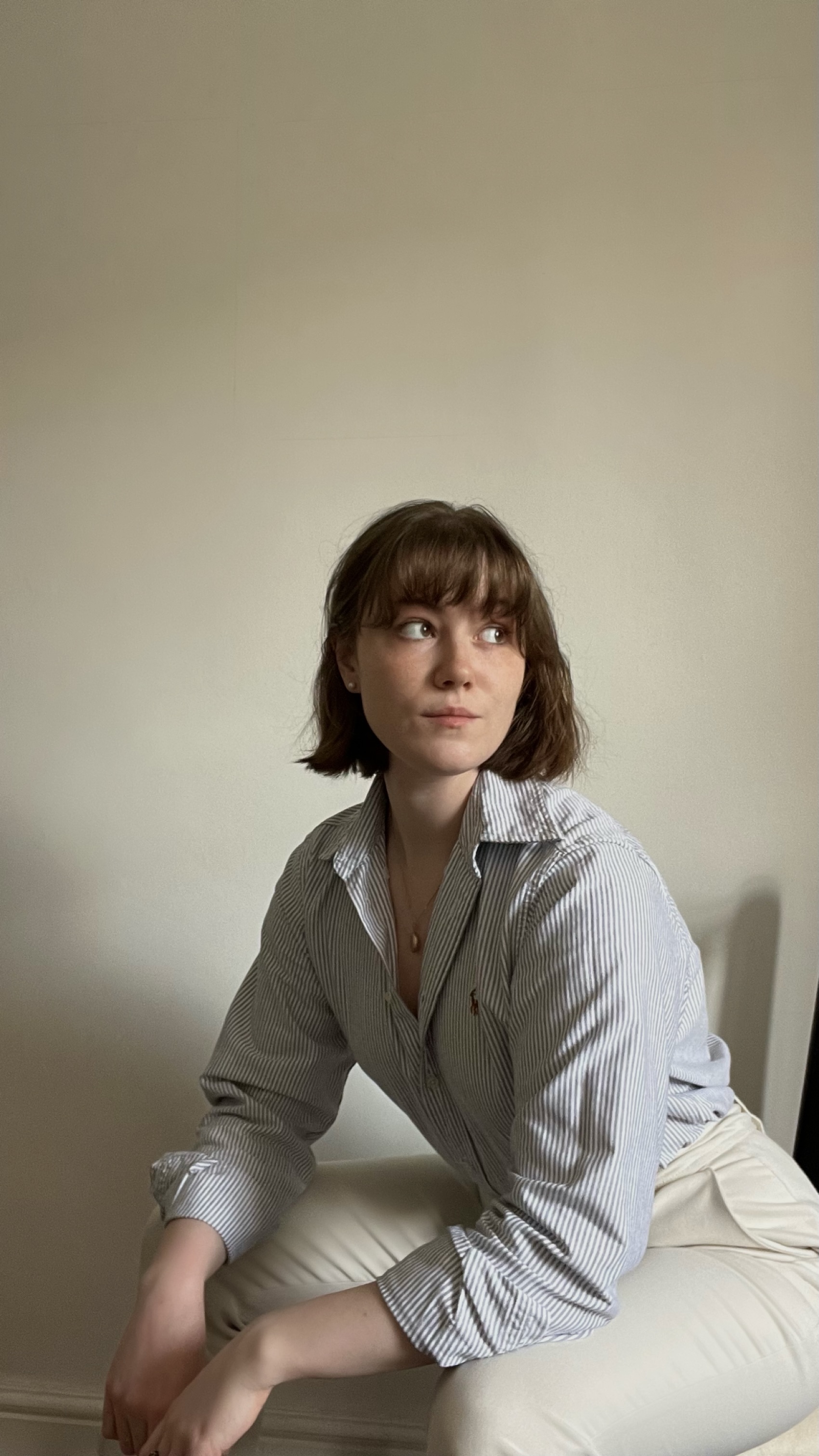 Chiana has been at Homes & Gardens for a year, having started her journey in interior journalism as part of the graduate program. She spends most of her time producing content for the Solved section of the website, helping readers get the most out of their homes through clever decluttering, cleaning, and tidying tips – many of which she tests and reviews herself in her home in Lancaster to ensure they will consistently deliver for her readers and dabbles in the latest design trends. She also has a first-class degree in Literature from Lancaster University.