Meet Kit Kemp's favorite makers from the world of arts and crafts
The ceramicists and artists that Kit Kemp uses in her interior design projects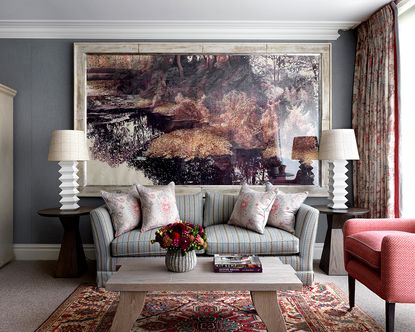 (Image credit: Simon Brown)
Sign up to the Homes & Gardens newsletter
Decor Ideas. Project Inspiration. Expert Advice. Delivered to your inbox.
Thank you for signing up to Homes & Gardens. You will receive a verification email shortly.
There was a problem. Please refresh the page and try again.
'Craft is often seen as the little sister to art with the name of the craftsperson anonymous and overlooked,' says Kit Kemp. 'I aim to change that and to celebrate the people with whom I work.'
Here we interview the makers that Kit Kemp uses in her interior design projects...
Love this? Take a tour of Kit Kemp's home – be inspired by her inimitable creativity
Robina Jack
The former stained glass artist turned potter talks us through her work.
'Although I did ceramics at boarding school (back in the dark ages), I was like a leaf blowing in the wind in those days and ended up working as a gardener in Regent's Park, which is where I met my husband Guy Taplin, the sculptor, who looked after the park's birds.
'A little later, I went to the Central School of Arts and Crafts, as it was known then, to do a part-time stained-glass course before then working with acid-etched stained glass until about 10 years ago. I knew that the stained-glass chemical fumes weren't good for me so I joined a local pottery evening class instead, going once a week for about three years.
'Unlike the constraints of glass, clay is endlessly malleable. I am driven by a love for pattern and color, decorating earthenware pots made from my own set of moulds (fired in my own kiln at our house in Essex) in colored slips and transparent glazes with the same animal, plant and coastal motifs I used for my stained glass. Boats and water scenes, flowers, dogs, chickens and horses, leopards and polar bears are all painted quite primitively, and drawn from memory or imagination. I don't want them to look too realistic.
'I work on six or seven pieces of greenware, or unfired pottery, at a time, using cut-out shapes to help plan what I'll do and colors that simply make me feel good. I've always worked like that – my beginnings never know my ends. For inspiration, I look around the house at old clothes, fabrics, carpets and the masses of navy memorabilia belonging to Guy. Early designs came from a pair of 1940s old-fashioned chintz curtains hanging in our sitting room. A nostalgia for the slower-paced life of my 50s' childhood plays a big part in my work; the dots and stripes, always so exciting, the legacy of being a long-time doodler.'
Robina's work is available through David Messum Fine Art.
Juliette Losq
The prize-winning watercolour landscape artist talks about how she layers paint to dramatic effect.
'After studying history of art at university, I worked in insurance in the City, which I hated. So I went back to art school – first to Wimbledon College of Arts, followed by a three-year postgraduate masters at the Royal Academy Schools. In my first year at Wimbledon, I enjoyed the process of landscape etching so much, I started making very layered, very labour-intensive ink drawings, one of which won the Jerwood Drawing Prize in 2005. I soon found a gallery and started showing my work, including the Royal Academy's Summer Exhibition, which is where Kit found me.'
'In my studio on Eel Pie Island, near Twickenham, I make 2D collages or 3D miniature stage sets from photos I've taken of different landscapes – these provide a reference for the shapes of leaves and color tones, but the resulting compositions, often inspired by disused, neglected areas you might ordinarily ignore, are based on something I've made up.
'I then build up layers of density with watercolor and ink on paper, playing with a sense of light to exaggerate or manipulate the details, which helps to lead the eye into the landscape. I want my work to create a sense of uncertainty and uncanny – I like the way people see things in my paintings that I haven't put in there, like hidden faces or creatures. For me, they are like peaceful and tranquil refuges from the modern world.'
Carla Kranendonk
The mixed media artist based in Amsterdam tells us how she celebrates Black women in her pieces.
'As a child, I was always busy with drawing and creative things. When I first studied at art school, at the Rijksakademie van Beeldende Kunsten in the Netherlands, I was making abstract art but wasn't very satisfied with it. When I met my husband, who is from Suriname in South America, he introduced me to reggae, African music, and African and Caribbean cultures. I found it very empowering.'
'When my mother-in-law passed away in 2000, I decided to change my style to paint something positive about black women, their beauty and strength, in her honor. With fabrics I'd brought back from extensive travels through Africa, and particularly Senegal – where I'm always fascinated by the way women pay such careful attention to their beautiful, vibrant clothes – I use these as inspiration for my own patterns, giving my own signature to each one.
'I start with a sketch of a figure on canvas, and then build up layers with acrylic paint, paper, glue, beads and stitching with cotton. I paint from inside my heart and imagination, imbuing my work with subtle symbolism – handbags hold my ladies' secret dreams and desires; shoes give them freedom; foods and fruits represent survival; teapots symbolize sharing. I treat layering patterns like mixing different cultures, but each artwork can take a long time because it can be difficult to mix them together harmoniously. I want them to bring joy and happiness.'
Carla's work is available from Rebecca Hossack.
Katherine Cuthbert
The London-based painter and potter reveals how she makes ceramics imbued with quietness.
'When I came to London in 1969, I wanted to do an art course, but felt the various colleges weren't right for me and that I'd rather learn by experimenting. I started by making tapestry bags – I showed my first one to fashion editor Sheila Wetton at Vogue, who featured it in the magazine the next issue.
'I gradually started painting more, at first with acrylics, but it wasn't very satisfactory. I'd always loved the colors of the 14th-century frescoes by Giotto, so I learnt how to do proper fresco painting with pigments I grind myself onto wet lime plaster, which becomes chemically bound so it looks like colored stone. I had also always wanted to work with clay, so I joined an evening class.
'After seeing photographs of Lucy Rie's pots, and being stunned by the strength, beauty, simplicity and timelessness of all her forms, I wrote to ask if I could visit her. Soon, I was going once a week, taking my pots to show her. I learnt a huge amount from her, about pots as well as life. I start with sketching and then I work only with the wheel – it's a fantastic tool because my hands become part of the process of forming the pot.
'I work with very soft stoneware, sometimes adding in grog (ground bisque clay) for texture, or porcelain, which is beautiful to throw with, even if it needs a little more coaxing. I decorate with only black and white – painting directly onto leather-hard clay before firing then glazing, or with oxides onto a biscuit pot which runs more – because my pots are for flowers and I don't want to detract from their vibrancy. When I work, I want to capture that same quiet moment of stillness I feel when I'm absorbed in making my pots – that same quiet, personal moment you might feel when looking at a flower or sitting in a garden near the sea.'
Katherine's work is available through Marcus Wells at havilanddesigns.com.
Colin Millington
The Norfolk-based wool worker stitches nautical scenes.
'I was born in Hull in 1936, my father a river pilot and I went to Hull Trinity House Nautical College before apprenticing on a tramp steamer at 16. This is where I first learnt to use a needle, hand sewing the canvas hatch covers to keep out the weather. One day I saw a traditional 19th-century sailor's wool-work in a posh antique shop – I couldn't afford it so decided to have a go at making one.
'I work with two-ply pure wool, using mostly simple long and short stitch, sometimes chain stitch, adding in details with silk and occasionally glass beads. My motifs are always nautical, with coastlines, compasses and flags – and there's at least one ship in every picture. I draw on memories of my time in the merchant navy – sailing the world from North and South America to Panama, Africa, India, Japan and Australia – and as a coastguard, watching how the sea meets the shore.'
Colin's work is available through Paffron & Scott.
Sign up to the Homes & Gardens newsletter
Decor Ideas. Project Inspiration. Expert Advice. Delivered to your inbox.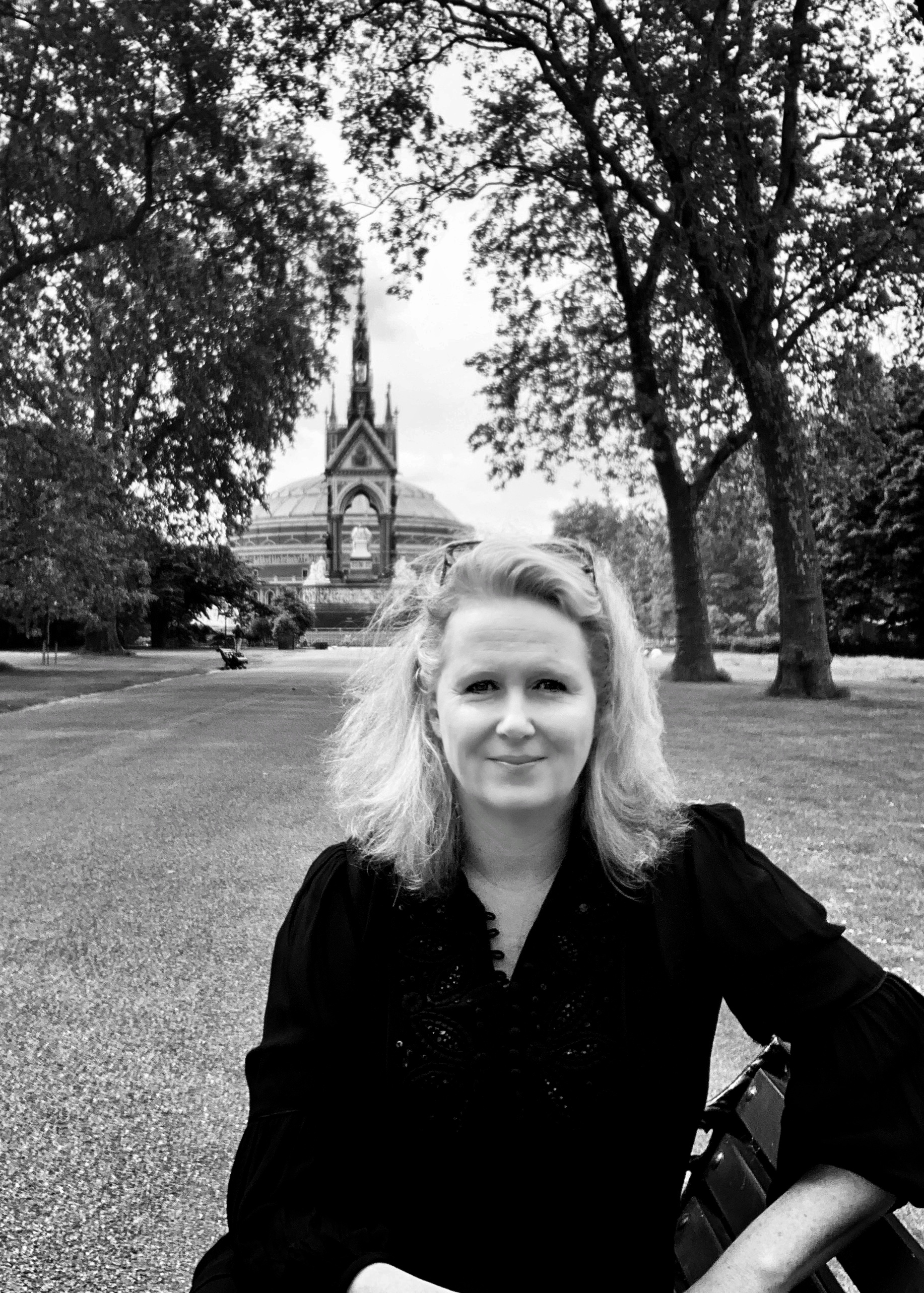 For more than two decades, lifestyle journalist, international contributing editor and author Fiona McCarthy has been covering interiors, gardens, fashion, beauty, food and travel for leading newspapers, design titles and independent publications around the world, especially the UK, Australia and US*. Whether it's writing about a designer or owner's thought process behind creating a unique interior, the ethos for a new table or chair, or the incredible craftsmanship of an artist or maker, Fiona's particular passion is getting to the emotional heart of a story, understanding what makes a new idea or space relevant, and important, for now. Australian-born but London-based for almost thirty years, Fiona's constant curiosity, love for learning and lifelong interest in architecture, history, art, music, dance, theatre, food (both dining out and cooking) and all areas of design helps to bring her stories to life by connecting the past and present with inspiring thoughts for the future.