Nate Berkus and Jeremiah Brent reveal their secrets to designing a cozy bedroom sanctuary
The tricks to creating a peaceful oasis? Nate Berkus and Jeremiah Brent reveal them exclusively to H&G as they launch their new furniture range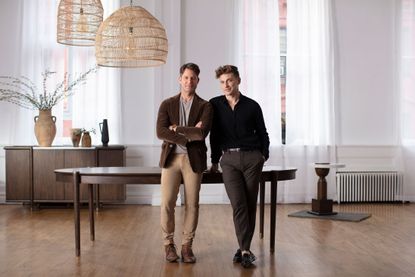 (Image credit: Nate Berkus + Jeremiah Brent)
There is no place like home – celebrity interior designers Nate Berkus and Jeremiah Brent would agree. The Nate & Jeremiah By Design stars, who recently celebrated the launch of their spring collaboration with Living Spaces, reveal their top tips for creating an inviting bedroom oasis with Homes and Gardens.
See: Bedroom ideas in our inspiring picture gallery.
Although the pandemic has put international travel on pause, it hasn't stopped the couple from tapping into inspiration from their previous trips around the world. Touches of Sweden, Italy, and France are on display in the duo's spring collaboration with Living Spaces which aims to bring timeless beauty to pieces that still serve the needs of a modern family.
'For this collection, we wanted to really focus on the 1950s, mid-century, as a starting point. And once we dug into what was happening with the finishes and the materials and tones of wood and everything, we shifted the lens to what was happening in the 1950s and came up with hopefully what is a very thoughtfully laid out design collection that answers the need for people who lean towards a slightly more modernist feeling,' Nate concludes.
Nate Berkus and Jeremiah Brent's bedroom design tips
Follow Nate and Jeremiah's tips on creating a beautiful bedroom below.
1. Focus on what you love
'The focus should be on what is calming, what is joyful to you,' the Things That Matter author explains of his top bedroom design tip. 'What do you want your eyes to land on when you first open them in the morning? And what are some of the last things you want to take in – textures, imagery, objects, shapes – before you turn the lights out at night?'
2. Think: comfort
Of the bedroom he shares with husband Jeremiah, Nate says it's all about comfort: 'We like a low bed. We like a lot of texture, whether it's a soft, really warm rug, we like playing with different sheens in a bedroom. Our bedroom has got all these different textures blended; everything feels very timeless. For us, it's all about that comfort component.'
3. Make bedroom design a priority
The talk show host notes it's important to feel a distinction between work and leisure in your space – especially if you're working remotely.
'I think part of that relaxation ritual is having a beautifully designed place to sleep. I think that people traditionally, at least in my experience, have always felt like the bedroom was a bit of an afterthought. They don't change their mattress for 25 years and the bedrooms become like the catch-all for the pieces of furniture that used to live in the living room or the pair of chairs that used to be in the family room,' he explains.
Jeremiah echoed his partner's sentiments, adding that designing a bedroom takes careful consideration and time. 'I think with any room in your home, you really have to craft a space based on the moments that you anticipate having in there,' he says. The designer recently added a chair and stylish lamp beside a window in their master bedroom suggesting a small change to create an inviting space in which you can read a book, take a call or just decompress from the day's activities.
'I think the master bedroom is one of the most restorative spaces in the house, whether you have children or not, it's where you start your day and where you end it. So make it beautiful.'
4. Make it personal
The stylish couple, who married in 2014, share two children: Poppy, five, and Oskar, two. Jeremiah loves seeing the special people in their lives on display in their bedroom. 'Next to our bed, I have a framed picture of Nate and me when he was proposing, as well as a picture of our children, but in the bathroom and throughout different areas, we have all different family members.'
5. Less is more
Jeremiah is quick to point out that when it comes to accessorizing your bedroom, less is more. 'I have a hard time when you've got a million photos on the wall staring at you in your bed, that stresses me out.'
Sign up to the Homes & Gardens newsletter
Decor Ideas. Project Inspiration. Expert Advice. Delivered to your inbox.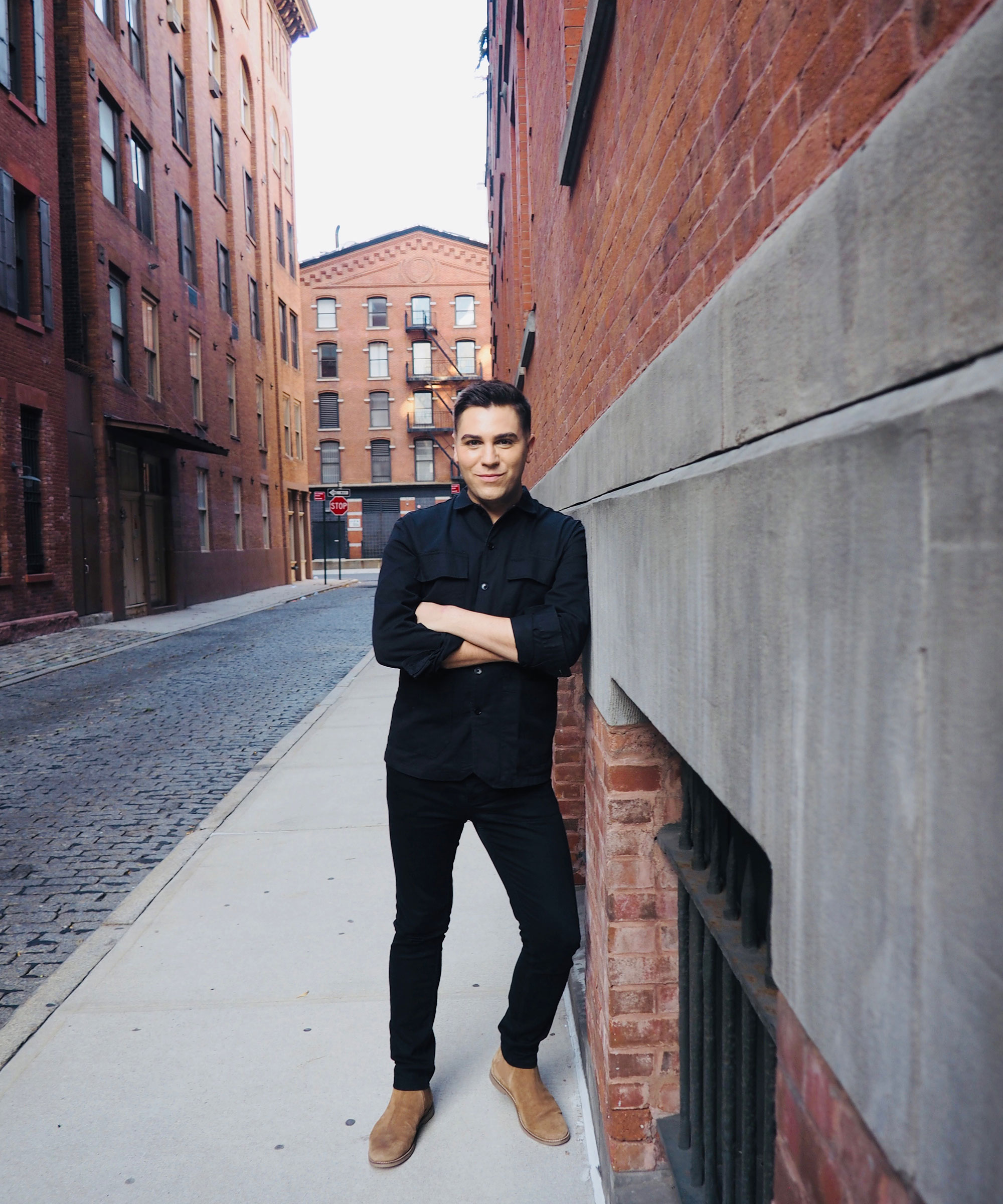 Marc Lupo is an entertainment writer, producer, and host. In addition to contributing celebrity content to Homes & Gardens, Marc serves as a weekly co-host for iHeart Radio's 'Naughty but Nice' podcast. Throughout his career, Marc has conducted hundreds of interviews with celebrities including Helen Mirren and Hugh Jackman. A native New Yorker, Marc has covered some of entertainment's biggest events, including The Grammys, Met Gala, MTV's Video Music Awards, VH1's Trail Blazer Honors and Variety's Women of Power luncheon.