Why pricing your home right is crucial when selling – property experts warn
Pricing your home right is an absolute must if you want to sell your home fast; real estate experts explain what pricing a home correctly means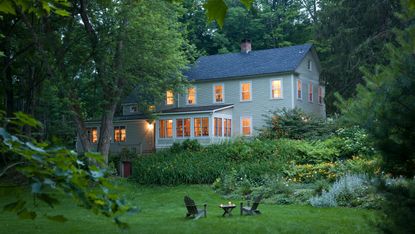 (Image credit: Getty/Jon Lovette)
Pricing your home right is an absolute must if you want to sell your home fast – or at all, for that matter. You can use all the best ways to add value to your home, but if it hasn't been priced correctly, your house sale is in jeopardy, experts say.
Even though much of the US has seen record-breaking home price increases since the start of the pandemic, there is a golden rule of selling a home all seasoned real estate agents agree on: don't overprice.
The dangers of overpricing
The dangers of overvaluing a home have been well documented, and all the real estate experts we spoke to agreed that it's the one big no-no all sellers should avoid. Robin Walpert, from the Santa Monica-Venice Brokerage of Sotheby's International Realty, says: 'Pricing too high initially can potentially lead to a stale listing that doesn't sell, and ultimately missing a hot market window.' Alexis Van Der Mije McAndrew of Daniel Gale puts it even more strongly: 'If your price your home too high, your home will sit unsold for months, developing the reputation of a problem property that must have something wrong with it.'
Most agents agree that getting the price right from the start is crucial to selling your home, and one agent, Sandra Wendland at the Legacy Properties branch of Sothetby's, recommends underpricing for best results: 'A home that is underpriced in today's market will sell for top dollar with the correct marketing. The buyer market will answer back, you'll receive multiple offers, and net the highest value for your property.'
Pricing your home right still gives you a range to play with
However, if you don't fancy underpricing and then dealing with a bidding war, it may be possible to price your home higher. Crucially, though, this means only pricing highly within the appropriate price range for your house, so you still need to be careful. Mia Cottet, of Sotheby's Los Feliz Brokerage, says: 'Right now, with so little inventory, it's possible to take some chances with pricing. I'm an optimist and overachiever so I like to aim high, but a seller must stay in range when aiming for the upper echelon of pricing and the agent must showcase the property to support it. My best advice at the moment is to list middle to high what the comparable show as the range and then work it!'
Obviously, the risk with pricing at their higher end of what's achievable is accidentally overpricing, so you must do your research first.
Scott Bernard of LIV Sotheby's International Realty cautions: 'Today's market requires absolute spot-on pricing, or it will just sit on the market and eventually sell for well below what it should have been listed. I have seen examples this month of properties in the $500k – $700k range being overprice only by $20k – 30k and they do not fly off of the market like a well-priced listing does. Buyers are very educated in today's wealth of data.'
If you have the suspicion that you're aiming too high, it's best to veer on the side of caution and underprice or price right in the middle of your range. You'll get a faster sale and, ultimately, the best possible sale price because your home will be perceived as desirable by buyers who will offer more than the asking price. Remember that momentum is key with home sales: the quicker the sale, the more the house will sell for; the more it sits on the market, the lower its final selling price will be.
Anna K. Cottrell is now a freelance writer, having previously been a Content Editor for Future's homes titles. She writes about interior design, property, and gardening. On H&G, she specialized in writing about property – buying, selling, renting – sustainability and eco issues.