15 features house buyers want – how to sell a house fast
How many do you have?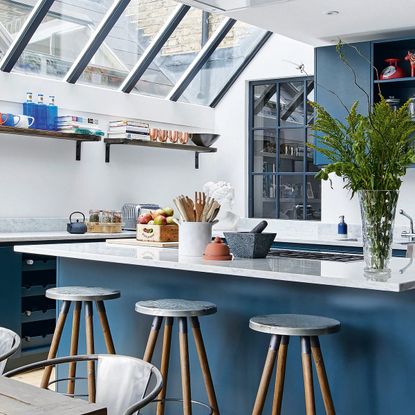 Sign up to the Homes & Gardens newsletter
Decor Ideas. Project Inspiration. Expert Advice. Delivered to your inbox.
Thank you for signing up to Homes & Gardens. You will receive a verification email shortly.
There was a problem. Please refresh the page and try again.
Traditionally, now is the time of year that house sales – and, importantly, the features house buyers want to see when they're viewing – are uppermost in our minds. So, if you're thinking of selling your home, whether now or in the next year, it's really worth knowing what will a) get you a quicker, surer sale and b) get you the best price.
Interestingly, six of the top 15 features that make buyers more likely to buy a property are external, with a lawned garden, security system, paved patio, outdoor lights, bi-fold doors and decking, all working to increase the number of potential buyers for a property.
Inside, it's functional additions like a downstairs toilet, built-in storage, a separate shower cubicle and underfloor heating that would attract the most buyers. Interestingly, having separate living spaces rather than just one open plan space for the whole family also appeared to be popular with prospective buyers, which could be a sign that more of us are starting to appreciate a separate living room to a kitchen diner, to kick back and relax in at night.
See more: Home staging tips – to help you sell your home quickly
15 features house buyers want most
The research is taken from a wider study into renovation and interior design trends.
1. A downstairs toilet
This, believe it or not, is high on the list of what home buyers want. The obvious place for it is under the stairs but if you are extending a house to sell in the future, tucking it in between the extension and existing house within an additional utility room or laundry room will gain you extra house-selling points.
See: Clever utility room ideas for a well-planned space
2. Built-in storage
Storage solutions are really having a moment, so it's perhaps no surprise that one of the most popular additions buyers are after is built in storage. As well as clearing floor space, shelving and wardrobe units help to zone a home, ideal for open-plan spaces as buyers can easily visible how the area can be used. Plus, these can act as an extra quirky feature, especially if built into nooks or alcoves.
3. Double glazing
One feature house buyers want that won't necessarily be obvious when looking around your home are double glazed windows. The hassle and expensive of changing single glazing can put prospective viewers off, so adding these insulating and noise-reducing windows in can make all the difference when selling a home.
4. Separate shower cubicles
As the self-care movement goes from strength to strength, more often than not buyers are looking for separate showers and baths to divide out function and rest. If you're short on space, opt for a separate shower rather than one over a bath which can be seen as old fashioned and act as a negative for buyers.
5. A lawned garden
A simple, neat lawned garden is maybe surprising to be one of the features house buyers want. Although it may not have been on their wishlist, keeping the garden this way acts as a clean canvas for buyers to imagine how they might landscape or use the space. Additionally, buyers don't have to worry about the expensive of the upkeep or removal of busy planting.
6. Separate living spaces
Open plan homes have been popular for years but now the shine is starting to fade. Perhaps due to us all spending more time at home this year, buyers are looking for houses with separate living spaces to provide peace and privacy. Even a downstairs box room can make all the difference as this is prime real estate for a compact home office.
7. A security system
Having a security system up and running in a home is proving to be one of those features house buyers want this year. Whether it's a smart doorbell, security cameras or an alarm, these are worth adding in. Now that these security elements are so commonplace, you can install a smart system without much cost or hassle but with added bonus points from potential buyers.
8. A paved patio
Buyers just want it all. As well as that grassy lawn, they're also looking for paved patio areas for al fresco dining and home workouts. Even a bijou space can appeal to buyers, giving them an area that they can extend if they so wish.
9. Outdoor lighting
Another element that might not be on every wishlist, but certainly achieves bonus points, is the addition of outdoor lighting. Many of us have spent more time in our outdoor spaces that even before recently, so buyers love when these areas have an extra special something. Whether solar powered or mains, attached to the building or situated in the garden, outdoor lighting is a useful addition when selling.
10. Underfloor heating
Especially desired in colder climates, underfloor heating is a great selling feature for your home. There's nothing like stepping out of bed or the bath during cooler months and feeling warm floors beneath your feet, so being able to offer this to buyers is always a winner.
11. Marble worksurfaces
Perhaps in part due to how Instagrammable it is, marble work surfaces in the kitchen are something which buyers are on the lookout for. From a practical point of view, it's not the best surfaces for working on as it stains and scratches easily, so instead opt for a marble quartz or composite, which will still give you brownie points from buyers.
12. A kitchen island
Since the kitchen is most definitely the heart of the home, it can often be the room which sways a buyer by tugging at the heartstrings. One of the most desired features house buyers want in this space is an island. If you have an older island already in place, freshen it up with a lick of paint to really make a focal point of this must-have feature.
See more: Kitchen ideas – decor and decorating ideas for open-plan, galley, U-shaped and L-shaped kitchens
13. Bi-fold doors
New homeowners love to add bi-folding doors leading to their garden as soon as possible, so having these already installed may just tip the balance when selling. Crittal is far and away the most popular style here, but as long as you stay minimal or gently industrial, buyers are sure to love it.
14. Garden decking
Yet another garden-centred feature that buyers have their eyes peeled for; decking is seeing a resurgence in popularity with those looking for a new home. This is especially worth adding to your outdoor space if your home is likely to attract young professional buyers who simply don't want the upkeep of a garden, but is liked across the board as it can help with zoning outdoor space with families, too.
See: Deck ideas – the essential guide to decking your garden or patio
15. White window frames
One feature house buyers want which is super simple to achieve but incredibly effective, is by having white window frames. Both indoors or out, a fresh coat of clean, white paint gives a mini facelift, enhances the appearance of light and makes the space feel bigger. Buyers won't even know they're looking for these until they're missing, so make sure you don't miss out.
Sign up to the Homes & Gardens newsletter
Decor Ideas. Project Inspiration. Expert Advice. Delivered to your inbox.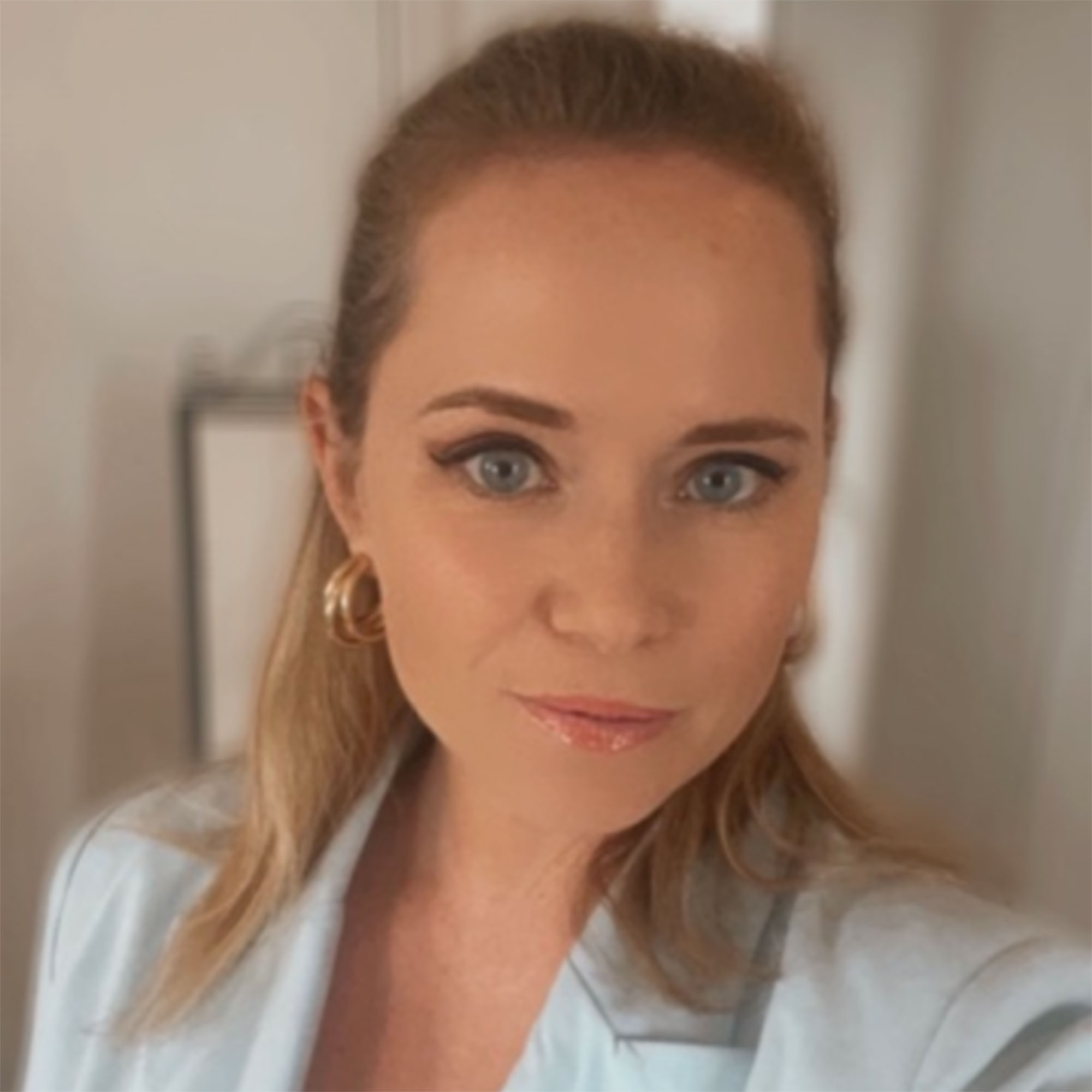 Thea Babington-Stitt is a Content Editor at Future. She has been an interiors journalist for nearly 10 years and has held positions at LivingEtc, Country Homes & Interiors and Homes & Gardens. Currently, she is writing for Ideal Home and Style At Home's websites and magazines.