The Society of Garden Designers Awards – the winning gardens
Plus, they revealed the creative thinking behind their prize designs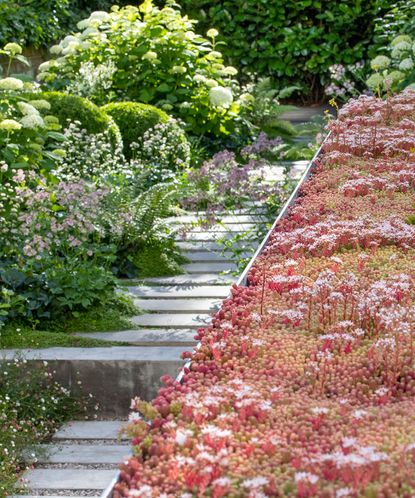 (Image credit: Marianne Majerus)
The great and good of the garden world decamped to London this week, for a very special ceremony at The Landmark – the Society of Garden Designers Awards 2020. Celebrating the very best in high-end design, prizes were given for everything from Garden Jewel to International Garden, while winners ranged from fresh-on-the-scene newcomers to establishment designers.
Below, we reveal the winners of the night's top awards – seven of whom have exclusively shared the secrets of their successful designs with us. Be warned, however – they may well have you reaching for the trowel... or calling a landscaper.
See: Garden trends 2021 – all the latest looks and new ways to garden
SGD Awards 2020
Acres Wild – Winner, People's Choice Award and Medium Residential Garden
Debbie Roberts of Acres Wild blended this rural garden with the scenery beyond in her clever design, which won the People's Choice Award sponsored by Homes & Gardens. Here, she tells us how she created such a verdant space
'Sense of place is so important. This modern country garden relates completely to its situation in the Sussex Downs, with all the colours, textures and forms in the garden chosen to best associate with the wider landscape beyond the boundaries.'
'To make the most of the setting, I created a new, car-free entrance garden. Before, the driveway went right up to the house, but I pulled it back. We got rid of the old garage by the house, and placed a timber-framed barn at the bottom of the garden in which to hide the cars.'
'It is very formal around the house, then beyond that the garden becomes more natural. The main garden looks north over a valley, with a little terrace to catch the sunrise and a flat lawn, before a big bank of planting, with swathes of grasses and perennials, sweeps down to a larger, sloping lawn.'
'To maximise space around the dining and seating terrace outside the kitchen on the south side, we extended the retaining brick and flint walls to sitting height, so when the clients are entertaining, they have plenty of space for people to perch on.'
'The plants we used were limited to those that will grow on chalk soil, so we chose ones such as lavender, cistus, hebe and ornamental grasses. We restricted the palette to only blue, white and mauve flowers, in order to keep the colours soft, but we also included a few off-white plants, like Rosa 'Penelope', which has a little bit of peach in it, to help lift the garden in summer.'
Discover more at acreswild.co.uk
Helen Elks Smith – Winner, Large Residential Award
Helen Elks-Smith describes how she introduced a mix of terraces, trees and meadows to create this dream garden scheme for a family of four.
'This is a large garden of three acres, and we wanted to make sure the clients could manage looking after it, so we introduced big meadow areas. There are pictorial meadows by the drive, which look good from June to September, and native wildflower meadows that run from the front and around the side to the back, like a big thread.'
'The hard landscaping materials for the terraces and paths were chosen based on those of the house – orange brick and a cool white render. We needed something that sat well with both and brought them together, and York stone did that nicely.'
'Ornamental grasses, such as Stipa gigantea and Sesleria autumnalis, are repeated throughout the planting schemes. This connects the different areas, creating cohesion, so it doesn't feel as if there are formal garden rooms with hard divisions.'
'Previously, there was a tarmac drive that lead to the front door that severed the connection with the landscape. There is a change in level around the house, which meant we could add in planting where the ground fell away. The drive sits further out now, and because it is lower, you see out over the top.'
'Along the edge of the lawn, there were lots of variegated and exotic shrubs, which were masking the native woodland beyond. We took them out, and planted native trees like field maple, silver birch, hawthorn and oak. On this site, with the tall trees all around and the ground rising up, planting smaller trees brings things down to a human scale and stops it feeling like a fortress.'
See Helen's designs at elks-smith.co.uk
Thrift Landscapes – Winner, Fresh Designer Award
Caitlin McLaughlin reveals the thinking behind her modern interpretation of a tree-filled garden
'To give the space a contemporary look, I split it into a grid system. The architecture of the house is strong, and it is clad in cedar shingles and charred timber, so I played with linear shapes. I used gravel with long, thin paving set into it at intervals, both in grey, to help lift the dark wood of the house. Cedar steps and raised beds echo the materials of the property.'
'The purpose of the courtyard is to link the house to the mature woodland beyond, with different foliage textures in green. Topiary yew and hornbeam are staggered throughout the space. The yew is evergreen, while the hornbeam turns a rusty colour in winter. These clipped shapes sit between beds of plants that like partial shade, such as aquilegia and astrantia.'
'Three multi-stem trees complete the look – an Amelanchier lamarckii and two Cornus mas. They flower in spring and early summer, which helps pollinators like bees – I'm really passionate about biodiversity and conservation, and believe gardens are a gateway to the wider landscape.'
Visit thriftlandscapes.co.uk to see more of Caitlin's work
Butter Wakefield – Winner, Small Residential Award
Butter Wakefield tell us how she created a complex paving design to make the most of this city space.
'The unusual paving in a series of interlinking circles is what transforms this long, narrow garden. The design is visually complex, with 10 circles of different sizes and patterns in six different formats of stone, all connected with a ribbon of cobbles. It looks great but is super complicated.'
'We planted everything in copper planters from Architectural Heritage because there was no depth of soil - the Underground is really close to the surface here. Planting in a container is different to planting in a border, because you can walk all around a planter, so we had to choose the plants carefully, looking at height, width and seasonal interest.'
'I love the stone trough with the lead spout, and the two decorative panels above - it makes a captivating vignette. We had bespoke antique glass made for behind the panels, and at night with the light in the trough reflects up and bounces off these mirrors, it creates beautiful dappled patterns on the wall.'
See more at butterwakefield.co.uk
Sue Townsend Garden Design – Winner, Beth Chatto Garden Award
Sue Townsend designed a contemporary seaside garden with ecological, drought-tolerant planting to win the Beth Chatto Garden Award. Here, she shares with us the main ideas in her design.
'I chose a stylish planting scheme to suit the seaside conditions and provide screening from the road at the front of the house – the owners didn't want passersby to be staring in. Now they have privacy, but also something beautiful to look out on. Each window offers a view, like a painting with plants.'
'Crazy paving is making a comeback, but not in the 1970s style. I modernised the look by using larger slabs laid in an irregular way, with loose stone or gravel around them with plants growing through, to give more of a Mediterranean feel.'
'The planting has to survive the coastal conditions on this cliff-top site, including salt-laden winds and sandy soil, which drains water so quickly, it is difficult to grow most plants. Shelter is provided with hedging of Olearia traversii and some Swedish whitebeam trees, Sorbus intermedia 'Brouwers'.'
'I love the feel given by the tall grasses, and the way they help compartmentalise the space to offer different views. There is an avenue of Calamagrostis x acutiflora 'Karl Foerster' that creates a real sense of arrival as you walk to the front door.'
'Thinking ecologically, I used recycled York stone for the crazy paving and sourced the plants locally to cut down on emissions. I also used native plants that grow wild happily in the local conditions, like Crambe maritima. The garden was irrigated for its first summer, but now it is never watered and is completely drought tolerant.'
Explore more of Sue's award-winning work at suetownsendgardendesign.co.uk
John Davies – Winner, Grand Award and Public or Commercial Outdoor Space
John Davies' exciting roof garden brings nature to an urban office comple.
'My idea was to create a roof garden rather than a roof terrace; a break-out space for staff to relax on the seating fixed to the front of the Corten steel planters. We triangulated the planters, and sloped their walls, which makes the space feel dynamic. The beds also slope up from the front to the back, which has the effect of presenting the planting. It all helps to make you feel enclosed and comfortable.'
'A living wall runs from the third to the fourth floor terrace, helping to link the two spaces. Created by Tapestry Vertical Gardens, it is a hydroponic, soil-less system, which is remotely monitored. Green walls are tricky, but getting the system and planting right from the beginning is the secret to success.'
'The multi-stem, umbrella-head hawthorns, Crataegus persimilis 'Prunifolia', are the perfect hardy trees for a roof garden. They flower in spring, are late losing their leaves and have lovely late autumn berries too. It is such a thrill to go up when the hawthorns were in flower and see bees everywhere.'
'The whole design makes you feel enclosed and comfortable.'
Visit johndavieslandscape.co.ukfor more beautiful gardens
Stuart Craine – Winner, Planting Design Award
Stuart Craine transformed a long, thin plot with a palette of soft pastel blooms – a smart strategy that won him the Planting Design Award
'At first glance, this garden looks slightly wild and natural, but it is in fact carefully planned and is practical. The general atmosphere is luscious abundant greenery with a hint of feminine softness with flowers, complemented with a minimal modernist approach in the furniture, giving a sophisticated urban vibe.'
'The client wanted two terraces, which dictated the overall layout of the garden. The one closest to the house is the perfect place to sit down with a breakfast coffee. Cast concrete sleepers of varying lengths create a meandering path, which leads the eye to a seating area at the rear of the garden. The design works particularly well in distracting the eye from the limitations of a long, thin garden.'
'The planting combines sculptural elements such as green box balls and Hydrangea 'Annabelle' with airy flowers such Astrantia 'Buckland', in a color palette of white and soft pink. The pathway is softened with ivy and mind-your-own-business, and I incorporated a green roof on the bike store to soften and disguise it when viewed from above.'
Stuart's planting skills are on display at stuartcraine.com
SGD Awards 2020 – the winners in full
1. International Award, Andy Sturgeon FSGD 2. Public or Commercial Outdoor Space, John Davies 3. Large Residential Garden, Helen Elks-Smith MSGD 4. Medium Residential Garden, Debbie Roberts MSGD at Acres Wild 5. Small Residential Garden, Butter Wakefield MSGD 6. Garden Jewel, Adolfo Harrison MSGD 7. Beth Chatto Award, Sue Townsend MSGD 8. Big Ideas, Small Budget, Sue Townsend MSGD 9. Healing or Learning Garden, Max Harriman at Bowles & Wyer 10. Fresh Designer, Caitlin McLaughlin 11. Planting Design, Stuart Craine MSGD 12. Hardscape, Butter Wakefield MSGD 13. Paper Landscapes, Gavin McWilliams MSGD, Andrew Wilson FSGD and John Davies 14. Student Design Commercial, Luke Arend 15. Student Design Domestic (joint winners), Tabitha Rigden and Joana Rzepa 16. People's Choice Award, Debbie Roberts MSGD at Acres Wild 17. Lifetime Achievement Award, Penelope Hobhouse 18. The Judges' Award, Adolfo Harrison MSGD 19. The Grand Award, John Davies
To help you update your garden in 2020, the Society of Garden Designers provides access to designers across the UK, offering a complete service, including planting plans and hard landscape design. The Find A Designer facility on the SGD website lets you search for a designer by name, postcode or location. Visit sgd.org.uk.
Photography / Marianne Majerus
Sign up to the Homes & Gardens newsletter
Decor Ideas. Project Inspiration. Expert Advice. Delivered to your inbox.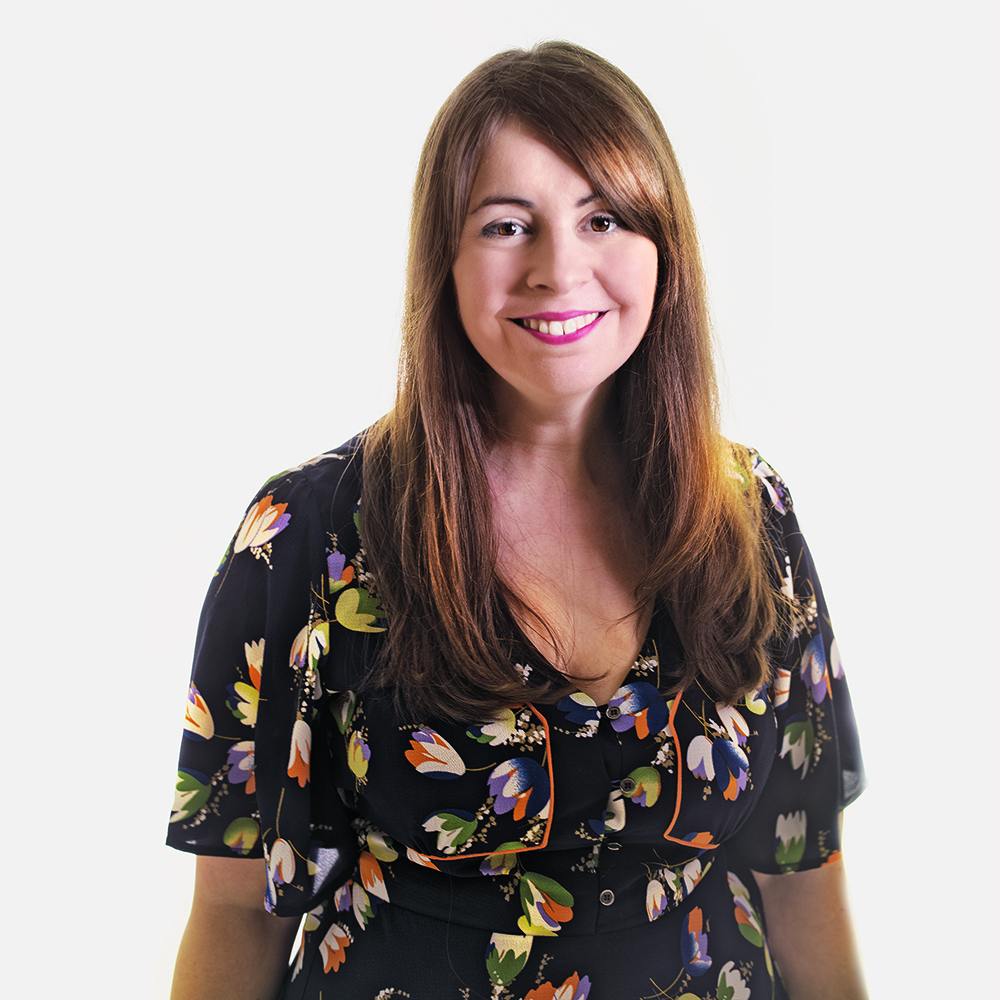 Editor-in-Chief, Homes Audience
Amy Cutmore is Editor-in-Chief, Audience, across Future's Homes portfolio. A homes and interiors journalist of 20 years standing, she has spent much of that time writing about technology, appliances and kitchens. While other people count how many countries they've visited, Amy tots up how many countries' washing machine factories she's toured (it's eight by the way, from South Korea to Slovenia). She can't leave the house without a decent pair of noise-cancelling headphones, and is always ready to explain an acronym – be it QLED, DAB or HDMI.