Green roofs – an expert guide to growing a living roof
Green roofs aren't just attractive, they have a whole host of eco benefits, too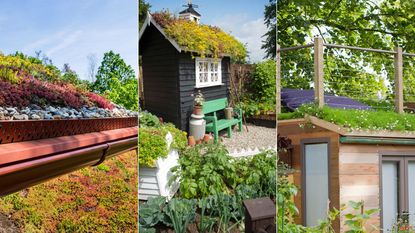 (Image credit: Alamy)
Sign up to the Homes & Gardens newsletter
Decor Ideas. Project Inspiration. Expert Advice. Delivered to your inbox.
Thank you for signing up to Homes & Gardens. You will receive a verification email shortly.
There was a problem. Please refresh the page and try again.
Living roofs, also known as green roofs, have seen a spike in popularity in recent years, and for good reason. Not only do they provide a decorative addition to the functional structures in your backyard, helping them to blend in with the planting scheme, but they also have unbound environmental benefits.
You needn't be building or putting on an addition for this eco home improvement to be part of your plans. A green roof can be added in some cases to an existing house, a garage, or a backyard building. But these planted roofs are far more than a great way to improve the view.
'Green roofs are the most biophilic roofing system there is,' says Karl Harrison, Trex decking pro and founder of Karl Harrison Design. 'They are natural, colorful, biodiverse and contribute to the ecological footprint of any building supporting this type of roof. They attenuate the rain on the roof flowing into the water waste allowing for easier water management, and this is done by absorption. Plants need water to survive and green roofs retain most of the rain that falls on them.
How do green roofs work?
Green roofs are a great way to incorporate wildlife garden ideas into your plot but they also provide an aesthetic and practical addition to your backyard.
A green roof is made up of several different layers. The first is a waterproof root barrier that protects the roof's integrity by preventing water ingress which can cause rot and decay. It is advised that you seek professional assistance to install this layer as an error at this stage can have serious consequences for both your green roof and structure.
'On top of this is laid a protection and moisture fleece. Followed by the drainage and water-retention board, which acts as a reservoir of rainwater for the plants while allowing excess to flow off,' explains James Beattie from Pritchard & Pritchard. This could be plastic, but there are natural options as well, including gravel and even shells.
A filter sheet goes above the drainage layer, which prevents soil from washing out and keeps the reservoir clear of debris. A downspout is also necessary to take excess water away from the roof, but rain chains could be used in place of conventional guttering.
The perimeter of a green roof generally features an area of shingles, which will need to be kept free of vegetation to allow water to move through it and be taken off the roof.
'Next comes the substrate, which is a specially formulated light-weight growing medium (much lighter than soil); the depth (and weight) varies with the type of planting,' explains James Beattie from Green Roofs. Because a green roof does not have a replenishing soil source like a garden on the ground, you will periodically need to add more soil to the green roof due to loss from wind or rainwater. You'll also need to pull any weeds that make their way onto the roof.
If your roof is inaccessible or makes it hazardous to do these tasks yourself, you'll want to hire a professional to do it for you.
What are the benefits of a green roof?
Swipe to scroll horizontally
| Advantages | Disadvantages |
| --- | --- |
| Help trap rainwater | More expensive than standard roofs |
| Provide a layer of insulation | Requires more maintanence |
| Create a habitat for wildlife | Not suitable for roofs with a pitch of < 45° |
| Provide pollen and seeds for wildlife | Increase risk of roof leaks |
| Contribute to improved air quality | Existing roof is likely to need reinforcing |
| More aesthetically pleasing | Row 5 - Cell 1 |
| Increase the lifespan of your roof | Row 6 - Cell 1 |
| Increase the amount of greenery in your garden | Row 7 - Cell 1 |
What type of green roof systems are there?
There are three different styles of living roof from which to choose: intensive; extensive roofs and hybrid.
Intensive green roof system
Similar to roof gardens, intensive green roofs are designed for homeowners to stand amongst their plants – both to tend the greenery and to enjoy the environment.
An intensive system uses a layer of soil that's at least six inches deep and allows a variety of plants to be grown. It also offers the best water absorption. An intensive roof needs to be accessible to allow you to tend to it and you would need to dedicate time to doing so. It also offers good insulation.
An intensive system also creates a significant weight that needs adequate support, which should be catered for in the design of a new sustainable home or a new addition to an existing home.
'An intensive green roof shouldn't be confused with your normal green roof,' says Harrison. 'An intensive roof is more like a complete garden on your roof.'
'An intensive green roof can have the same plants as an extensive but is usually a wider mix of planting and requires more maintenance. I love Achillea species (yarrow) for their long flowering period and evergreen Helictotrichon sempervirens (blue oat grass). However, you can grow anything else your roof can stand, ranging from cacti to cordylines,' advises Nikki Barker, Senior Horticultural Advisor for the RHS. Sensory garden plants are a great addition as they will help to create a peaceful environment in your green oasis.
Extensive green roof system
An extensive green roof is often a sedum roof, although it could also be planted with low grasses, mosses, and more. The layer of substrate or soil is shallow, which means it works for structures that can't withstand the weight required for an intensive roof.
Lightweight, one of these is easier to install – as is a semi-extensive green roof – than an intensive system. It won't provide as much water retention, nor insulation, but it does entail less maintenance if you're looking for an entry-level way into creating an eco house.
Extensive green roofs need conventional insulation and rainwater runoff also has to be dealt with.
'For an extensive green roof, I recommend mat-forming sedums such as Sedum acre and Sempervivum 'Standard Green'. This can then be paired with wildlife-friendly plants such as Oreganum vulgare (wild marjoram); bee-friendly Lotus corniculatus (birdsfoot trefoil) and summer flowering Aster alpinus (rock aster),' advises Nikki Barker.
Hybrid/Semi-intensive green roof system
A hybrid roof combines the two systems, housing sedums, ornamental grasses, the best succulents, and perennials. Occasional irrigation is needed but a hybrid green roof is lower maintenance than an intensive roof.
A semi-intensive system is of slightly greater depth than an extensive green roof and allows more plant diversity. Maintenance needs are relatively low.
Do green roofs provide insulation?
'For residential green roofs, one of the core benefits is insulation, both from heat and also from the cold, so your energy bill goes down,' says Riane Hunt of Recover Green Roofs, LLC, a green roof design and installation company in Somerville, Mass.
'Houses lose a lot of energy through the roof, and they intake a lot of energy on the roof, too. Green roofs retain a lot of water, which reduces the ambient temperature in the air around them.'
DIY or professional installation?
If you are just looking for an eco addition to a shed, green roofs are a beautiful way to increase the sustainability of your plot. Done on a small scale on a backyard building, they can be fairly straightforward to install and can therefore be fitted on a DIY basis or by a professional.
However, if you have any doubts about your DIY abilities, it is best to seek professional advice, especially if you are installing one on the roof of a large section of your home.
'The advantages of using a qualified installer is that they will be able to get materials more economically, offer better quality materials, and will have years of expertise, so it may work out cheaper and faster to bring in the professionals. A roof installed by a professional will also be guaranteed, though the duration of this will depend on a bi-annual or quarterly maintenance visits (depending on the type),' says James Beattie.
If you opt for the DIY approach, ensure you follow the guidelines and get your roof and calculations assessed by a roofing contractor before beginning. 'We also recommend that you seek out a reputable contractor to help install the waterproofing layer as any failings at this stage will prove disastrous,' he adds.
Is a green roof eco friendly?
A green roof is a great sustainable garden idea. It also allows you to replace the ecology the building has taken away with habitats for insects and birds. If you have an intensive living roof, you can improve its eco-friendly credentials by planting flowers that attract bees and butterflies.
'If you have a roof that can handle a middling amount of weight and you can add native pollinator plants, you can create an oasis for bees and insects that would otherwise have had to leave the area or travel a long way to find what they need,' says Riane Hunt of Recover Green Roofs. 'In cities, bees can have to travel 5 miles to find the plants they need, when in the past they would only have had to travel 30 feet. A green roof adds an oasis for bees, so it's a huge thing for pollination and bee health.'
Some studies have also found that green roofs can also make solar panels more efficient by keeping the panels cool in the summer months.
If you're looking for ways to increase the greenery in a small garden, a living roof can increase the footprint of your plot without compromising any other elements.
Does a living roof last longer than a traditional one?
A green roof can improve the lifespan of a roof by big margins. 'Generally in the US, a residential roof membrane won't last more than 20 years, but a green roof will last far longer,' says Riane Hunt of Recover Green Roofs. 'In Germany, there are some green roofs that have lasted over 100 years.'
Is my roof suitable for a green roof?
Not every roof is suited to a living roof. James Beattie from Pritchard & Pritchard shares the key things to consider before starting out:
Roof pitch – the limit is 45 degrees pitch – any more than that and the roof will fail.
Strength – existing roofs are likely to need reinforcing. Before starting out we recommend getting a structural engineer to assess if the roof can safely withstand the proposed weight.
Climatic conditions – the roof needs to receive enough sunlight for the plants to thrive once it is installed.
Access – to allow the build and maintenance of the roof – if intensive or semi-intensive.
FAQs
Are green roofs good for stormwater retention?
Another big benefit of green roofs, especially in dense, older cities, is stormwater retention. 'When rain falls, it rushes into the storm drains, and in older cities like Boston, it then filters down into the sewage system. When these pipes fill up, they get dumped into the waterways, so sewage gets into our waterways,' says Riane Hunt of Recover Green Roofs. 'The risks include a polluted water supply and polluted soil, and it also decreases the overall health of any ecosystem the water touches.'
Because green roofs absorb rainwater, they help prevent the overwhelm of city drainage systems. In suburban and rural areas, this translates to less flooding.
'A living roof can collect the equivalent to about 0.6 gallons of water per square foot of green roof area,' according to a study for the Department of Energy & Environment.
Do green roofs reduce carbon footprint?
'A green roof comes into its own in terms of environmental impact. The added greenery helps remove dangerous CO2 from the atmosphere. It's been estimated that a 1m2 green roof can take up to 5kg of emissions each year, which is the same amount as a regular car will emit during an 80km drive,' says Tom Mckinna, designer at Resi. So, it concludes that 10 square feet can take up to 11 pounds of emissions.
A living roof will also improve the insulation of the building. This will reduce bills if used on an extension or backyard building, and will reduce the risk of mold in a shed.
Can you have a green roof in any climate?
If you live in a place where the weather gets extreme and are worried about the viability of a green roof, don't be.
'Climate is not a problem, it's just a design consideration,' says Riane Hunt of Recover Green Roofs. 'In Arizona, you design for drought conditions. In Boston, we design roofs that are able to withstand the snow each year.'
One thing that's important to note, says Riane, is that, if you live in an area with lots of rain or snow, you need to make sure that your roof can withstand both the weight of the green roof material and the water it will absorb.
'The thing you really need to consider is if the roof can take two to three times the weight from the snow and rainwater. It's the engineering gate that determines whether you can put a green roof on your building, and what type it is,' she says.
The design company you work with will be able to suggest plants and a roof style that makes sense for where you live. When you choose your green roofing materials, be sure to choose options that can withstand colder temperatures if you live in an area that gets cold winters. Generally, the sedum varieties used for green roofs are hardy enough to withstand both extreme drought conditions and winter temperatures.
Sign up to the Homes & Gardens newsletter
Decor Ideas. Project Inspiration. Expert Advice. Delivered to your inbox.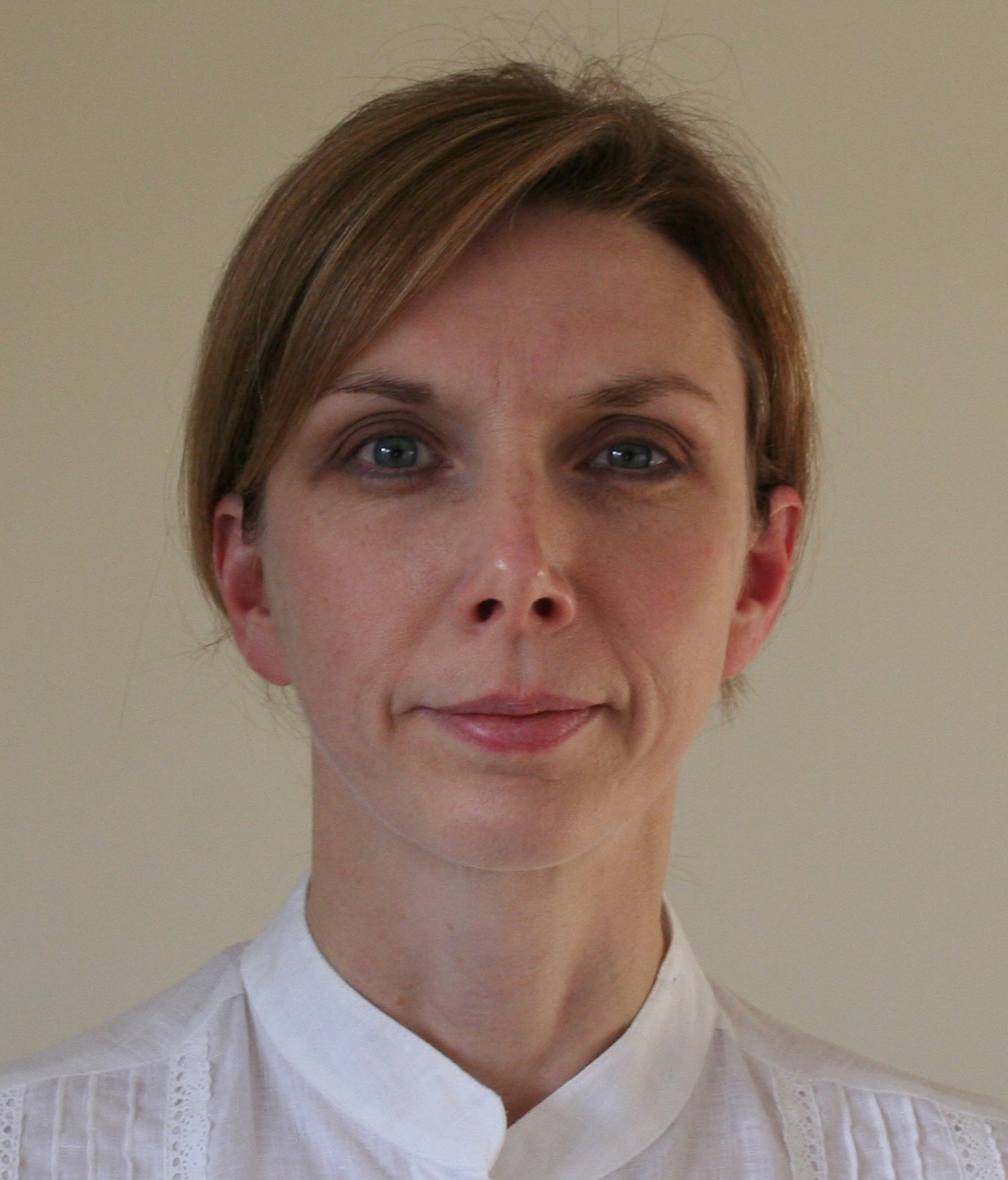 Sarah is a freelance journalist and editor. Previously executive editor of Ideal Home, she's specialized in interiors, property and gardens for over 20 years, and covers interior design, house design, gardens, and cleaning and organizing a home for H&G. She's written for websites, including Houzz, Channel 4's flagship website, 4Homes, and Future's T3; national newspapers, including The Guardian; and magazines including Future's Country Homes & Interiors, Homebuilding & Renovating, Period Living, and Style at Home, as well as House Beautiful, Good Homes, Grand Designs, Homes & Antiques, LandLove and The English Home among others. It's no big surprise that she likes to put what she writes about into practice, and is a serial house renovator.