Interior designer Susie Atkinson reveals the simple secret to bringing bespoke beauty into your home
The devil is in the (personal) details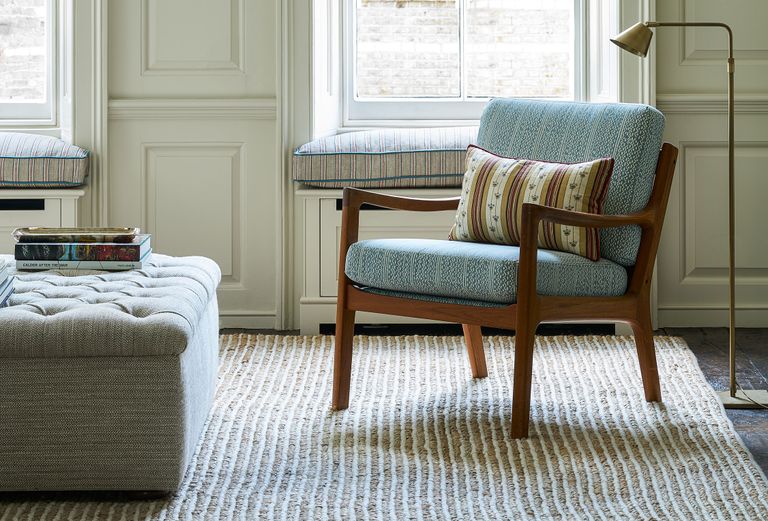 (Image credit: Susie Atkinson)
By Megan Slack
It's the age-old question for anybody with an interest in interiors: how can you make your home feel more bespoke? The answer, according to celebrated designer Susie Atkinson, is not what you might expect. 
While the word bespoke may initially evoke images of expensive furnishings and luxury goods, Susie reveals that the secret to a bespoke home is found in the decor that is special to the homeowner – whether that is through a timeless heirloom or a souvenir from your travels. 
See: Interior design tips – decorating secrets for the world's top experts
In a conversation with Homes & Gardens Editorial Director Sarah Spiteri for our The Well-Crafted Life podcast, the London-based designer, who is responsible for the interiors of the world's finest boutique hotels and private houses, rewrote our definition of bespoke entirely. 
Instead of referring solely to exclusive, designer pieces, Susie elevated the value of sentimental goods, suggesting that they are the key to creating a truly bespoke setting in your home.
'Design becomes timeless if it means something to you and has a sentimental meaning,' Susie began. 
'I think if you're buying something, it's good to know the backstory because I think you will treasure it more.'
She continued: 'I think people love the idea of having something that is unique and special to them. There is something that makes you want to treasure that item if you know you are the only person who has it. Just having something that is made by hand, by someone who you may have met, or who you have read about, is really special.' 
Susie then emphasized the power of personality in creating an exclusive and bespoke home, as she urged listeners to fill their decor with objects that express their creativity and exhibit their dreams.
See: Design house: Family heirlooms, vintage treasures and antique finds make this house a home
'We all have those thoughts, where you think, "Oh, I wish I could have that" or "I wish I could do that"' and I feel really strongly that you need to embrace those dreams in the way you live – even if it's on a tiny scale. It's really important to tap into your creative self and do those things.'
Susie expanded: 'The home is the perfect place to do it. It's where you should feel relaxed, happy and express your personality through your own surroundings. So, when I say "fulfill your dreams", think about the things you would like to be surrounded by and try and do it.'