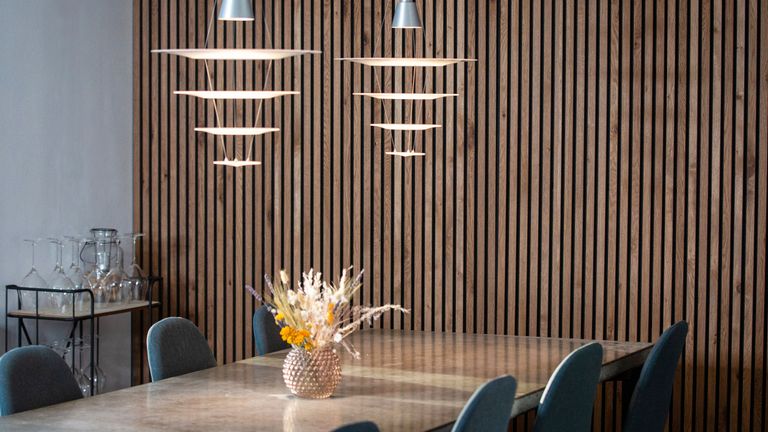 (Image credit: WoodUpp)
Wall paneling ideas have come a long way and are no longer reserved to period homes. Now, wall panels go beyond full oak or tongue-and-groove options with many of the best finishes being more budget-friendly, sustainable and easy to apply yourself.
Why choose WoodUpp?
WoodUpp was born from the simple idea to create remarkable wood products for the modern home, but not only that, to improve the design and style of living environments, whilst also enhancing the acoustic and environmental properties of the rooms. Thus Akupanel was born, an acoustic wooden slat wall panel, which invited the beauty and calming essence of nature into homes.
Sustainability at the heart of the brand
Since 2017, WoodUpp has focused on two major elements in its offerings. First, creating a premium product which satisfies and delights its customers across the world and secondly, building a product with a sustainable production process.
To achieve these goals, each area of the WoodUpp production process is carefully overseen by the team, starting with the selection of standing trees, all the way through to the final delivery of the product.
What's more, by using only wood sourced from sustainable forests, WoodUpp is able to ensure the forests are protected for future generations, as well as continue to protect local communities and wildlife at the same time.
Easy application and acoustic benefits
One of the biggest draws of the Akupanel is its acoustic benefits, as the panels are specifically designed to achieve a significantly improved acoustic environment for any room within the home. This means whether the sound is to keep sound in, or out, these panels can improve a variety of modern living arrangements.
These handcrafted acoustic panels go beyond the fantastic acoustic benefits as well, by allowing homeowners to transform any space into its modern counterpart with no serious building work or high renovation costs.
The ease of application provided by the acoustic felt backing also means customers can easily apply the panels themselves and adjust when necessary.
The luxury quality, smooth veneered lamella strips, which are offered in a wide variety of colors and varnishes, can also bring color and texture to minimal spaces and introduce a calming, Scandinavian feel to almost any home. Making them the best well-known secret in the home design world today.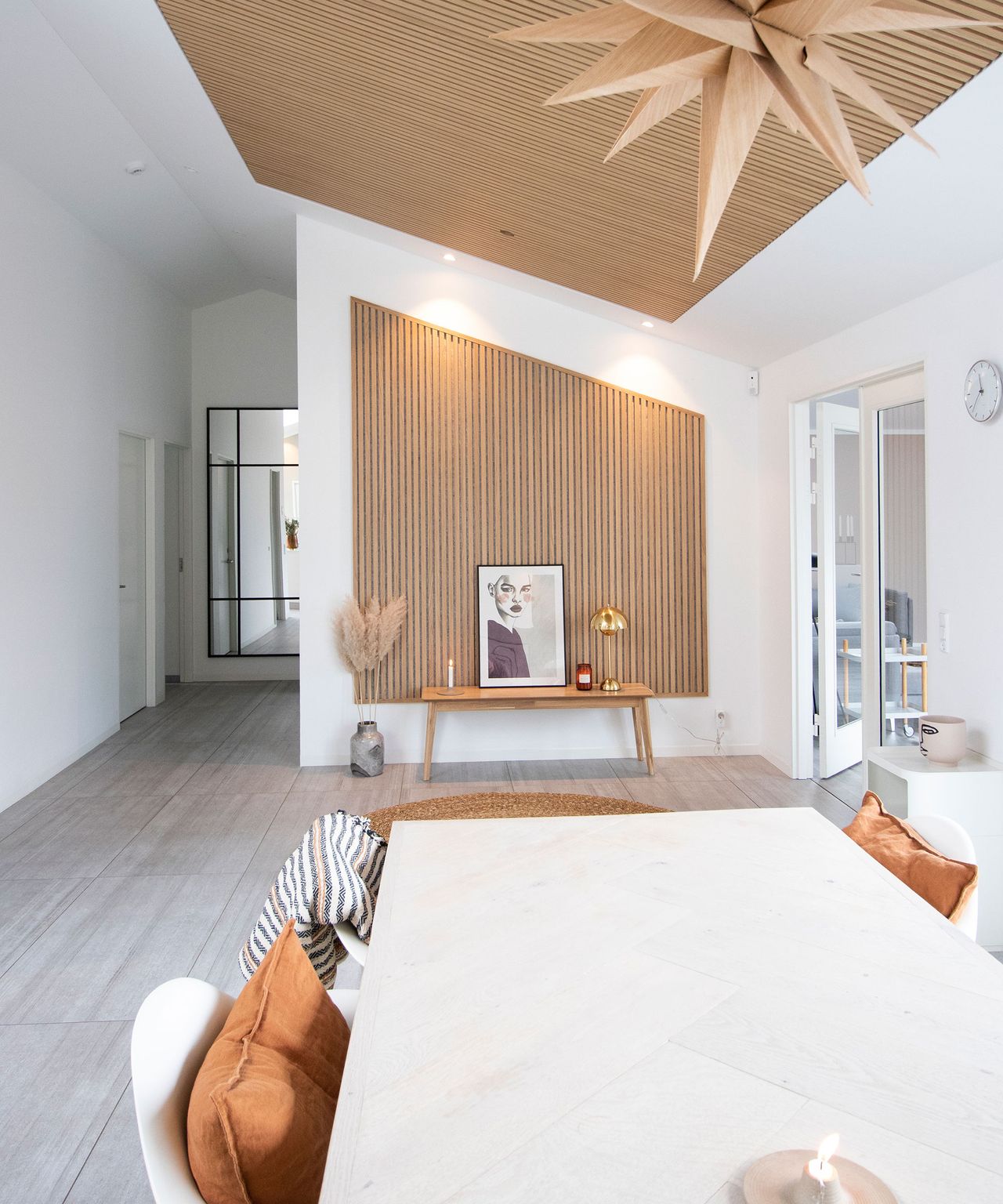 A passion to create great products and provide quality service has meant WoodUpp has recently expanded into the UK market and is now able to accommodate UK home design needs without the hassle of additional import fees or taxes due to in-country delivery.
Discover the WoodUpp Color Range and their collection of wooden acoustic panels here.
As the UK's first-ever home interest magazine, Homes & Gardens has been shaping British style for 100 years. Our core pillars are inspirational interiors, stylish decorating, beautiful gardens and fascinating stories. With the values of timeless style and considered elegance at our heart, we show an affection for heritage whilst also championing the future, from emerging designers to latest trends. The Homes & Gardens website brings all our beautiful content online, with a focus on stunning room ideas, expert advice from interior designers, architects and design professionals, and more practical expertise, too, on caring for and improving your home. Our website is updated and added to daily and we're delighted to welcome more than 6 million readers monthly. Of course, we've assembled a cracking team of experts in their fields to deliver all this stunning inspiration to you, and we'd love to introduce them. Their contact details are below, too.