Dyson Omni-glide cordless vacuum review: petite perfection, especially on hard floors
The Dyson Omni-glide is a hard-floor specialist. It's a tiny, cordless, and elegant assistant for your main vacuum, perfect for clearing small spills and dirt piles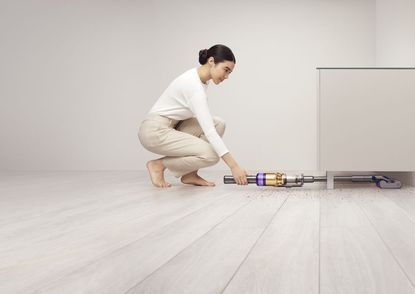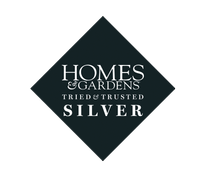 (Image credit: Dyson)
Geared towards quick cleans in small spaces, the Omni-glide has the power and capability of our favorite Dysons, packaged in a petite, cordless model. It's really affordable, but you might need help from another vacuum if you live in a large home.
Reasons to buy
+

Lightweight

+

Continuous battery mode

+

Moves in any direction

+

Easy to store

+

Range of accessories
Reasons to avoid
-

Very small dustbin

-

Shorter battery life

-

Very small dustbin
You can trust Homes & Gardens. Our expert reviewers spend hours testing and comparing the latest products, helping you choose the best for you. Find out more about how we test.
The Dyson Omni-glide is like no other cordless vacuum. Contrary to the pattern of the best cordless vacuums, it's not bigger, better or more powerful than previous models. It's more compact, offering a petite cleaning companion for single rooms or small homes.
The Omni-glide is the most lightweight, compact design available. Whilst it has the capacity to pull up dirt and dust from a range of floors, it's most useful for giving hard floors a quick once-over to ensure they're spotless.
Capable of moving in all directions whilst maintaining strong suction, it feels like an incredibly agile vacuum. We had heard wonderful things about this model, so we took it to our test center to try and find its limits - if it has any.
Specifications
Swipe to scroll horizontally
| | |
| --- | --- |
| Dimensions | 3.6" x 8.1" x 42.4" |
| Weight | 4.18 lb. |
| Dust capacity | .05 gal |
| Noise | 71dBA |
| Maximum power | 18V |
| Filter | Advanced, whole-machine HEPA filtration |
| Attachments | Combi-crevice tool, charger, docking station |
Who would it suit?
Designed for homes with hard floors, such as vinyl flooring or tiles, this compact vacuum is a petite delight. The small footprint means that it's easy to store and manoeuvre, so if you have mobility problems and don't want to wield a heavy vacuum, this will do an excellent job.
The Omni-glide is also useful for cleaning up quick messes and spot cleaning. If there's dirt that's been accidentally tracked into your hallway, you'll want the Omni-glide to hand.
Unboxing
I knew the Omni-glide was small, but when I opened it, I was still surprised by how tiny it is. The box is almost like a shoe box. Each part and accessory comes neatly packaged in fully, recyclable cardboard. To get started, a small pamphlet shows how to click each piece together. You'll want to charge to full capacity before using. For more in-depth instructions and details on maintenance, a QR code, or this Dyson link, will lead you to a setup page as well as a manual you can download.
What is it like to use?
The first, most striking aspect of the Omni-glide is that Dyson has moved away from their signature trigger. This model uses a push-button operation, which is more helpful for quick spot cleans.
Generally moving around the floors, I felt the benefits of this sleek, compact design. The range of features came in useful for different jobs, but I particularly enjoyed how well the suction held up, no matter which direction I was vacuuming in.
Even though this is a hard-floor vacuum, I put it through the series of our standard tests. I used it to vacuum flour, cereals, and hair up from a range of floor types. It performed surprisingly well, as you're about to see.
Test 1: Flour and sugar
The first test for any vacuum is how well it can suction flour and sugar from linoleum, hardwood, and carpet floors. These light particles emulate dust, so are a great first test for any vacuum. They were no match for the Omni-glide. I have to say that I wasn't surprised; Dyson vacuums are normally brilliant.
The Omni-glide's floorhead doesn't have bristles, so, in theory, it should leave tracks behind on carpets. However this was incredibly thorough. I didn't have to do multiple passes over one spot and the vacuum didn't make any signs of struggling.
Test 2: Cereals
I scattered cereals across a range of floortypes and even crushed them under my feet, working them into the floor. The Omni-glide did accidentally shoot some pieces of cereal across the floor, but on the whole it was a successful cleaner.
This is where the tiny 0.5 liter dustbin limits the Omni-glide. I had to empty it after just one cereal test. As soon as it was full, the Omni-glide collected and dumped crushed cereal back onto the carpet, making a mess. However, if you keep an eye on the bin, you'll never have this problem.
The theory says that this shouldn't have been effective on carpets, but I was impressed. Again, all the cereals were cleared up in a matter of seconds, so the Omni-glide ticks a lot of boxes for me.
Test 3: Hair
Scattering hair extensions across different floors is a hard test for even the best vacuums on the market. Unfortunately, they defeated the Omni-glide. Whilst some hair worked its way into the dust bin, most wrapped around the rollers. These were easy to detangle, but confirmation that the Omni-glide won't be appearing in our best vacuums for pet hair guide any time soon.
Storage, cleaning, and maintenance
Cleaning is relatively straightforward. The most attention probably belongs to the filter, which is accessed by screwing off the purple cap. Tap off any excess debris before rinsing under warm water, and wait 24 hours before re-inserting into the vacuum. One of the easiest filter cleaning experiences, yet. Even better, all of the parts that are non-electrical, including the bin, filter, soft roller cleaner heads, and any tools can be rinsed with water. In case of hair wrap, the brush bars can easily be removed from the cleaner head.
A vacuum this tiny hardly needs storing. It can be taken apart into small parts, which would fit into a drawer, as well as a cupboard. Make sure you keep all the accessories together, because the Omni-glide comes ith a range of tools, inclusing a combination tool, which is a wide nozzle and brush in one.
You'll need to charge the battery regularly too. The slim 18V battery lives in the handle and is removable. A backup one can be purchased if you desire extra battery life to have on hand. In fact, it charges through a small wall dock that grasps onto the handle and can be affixed to the wall with nails or sticky tape, both included.
My charge lasted twenty minutes before I plugged it in again. That's pretty good considering the size and power of this cordless vacuum, but it's an ongoing bit of maintenance you need to be aware of.
How does it rate online?
Online and throughout the rest of our team of experts, lots of people love the Omni-glide. Millie Fender, one of our expert testers said that this is 'a good and innovative vacuum but it's not suitable to be someone's only vacuum cleaner unless they live in a small space without much carpet.'
Most reviews are extremely positive on Dyson and Best Buy, with many citing its manoeuvrability, lightweight design, and cleaning power as strengths.
How does it compare?
When Dyson released the Omni-glide in March 2021, it entered a league of its own, as Dyson's only vacuum designed solely for hard-floors. It's undoubtedly Dyson's slimmest and most compact model.
It's most comparable to the Dyson Micro 1.5kg that launched at the end of May 2021. It's remarkably light, at just 3.3 pounds, offering an identically sized dust bin, run time, and also designated use for hard-floors. Both carry a $399 price point, which is still on the high end for a vacuum but are both among Dyson's lowest price models.
Compared to the identically priced V8, which features older technology, the Dyson V8 motor, works on both hard floors and carpets with a 40 minute runtime.
The Dyson Omni-glide was launched alongside the Dyson V15 Detect, which incorporated a laser into its design, and a rebrand of the Dyson Outsize (formerly the V11 Outsize), Dyson's longest-running and largest vacuum with a .5 gallon dust bin and 120-minutes of run time.
Should you buy one?
This petite vacuum is easy to use and ultra-lightweight. It's one of a kind and can't be used on its own, but its brilliant for mess management in your home. I love that it moves in any direction and can cover a range of floors.
As a relatively new vacuum category, the Dyson Omni-Glide is fun to use. It's almost like a game as you push, spin, and glide it around your floors. Personally, I imagine the Omni-glide being right at home in a beachfront condo or urban escape - places where tile, marble vinyl, or wood floors reign supreme.
How we test
At Homes & Gardens, we take our vacuum testing seriously. We took the Dyson Omni-glide to our test center where we vacuumed on hard floors and carpets. We used flour, sugar, cereals, and hair so that we would know how well it performs across a range of tasks. If you'd like to know more about how we test you can visit our dedicated page.
Sign up to the Homes & Gardens newsletter
Decor Ideas. Project Inspiration. Expert Advice. Delivered to your inbox.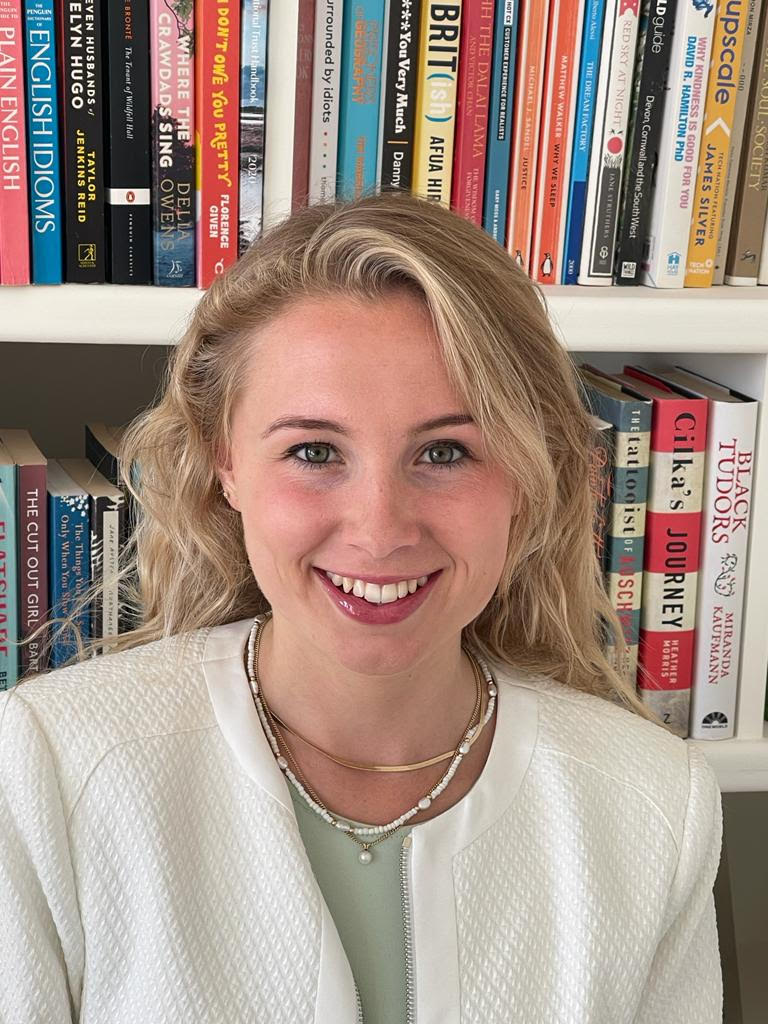 Laura is our eCommerce editor. As a fully qualified barista, she's our expert in all things coffee and has tested over thirty of the best coffee makers on the market. She has also interviewed Q-Graders and world-leading experts in the coffee industry, so has an intimate knowledge of all things coffee. Before joining Homes & Gardens, she studied English at Oxford University. Whilst studying, she trained as a master perfumer and worked in the luxury fragrance industry for five years. Her collection of home fragrance is extensive and she's met and interviewed five of the world's finest perfumers (also known as 'noses'). As a result of this expansive fragrance knowledge, she always puts quality and style over quantity and fads. Laura looks for products which have been designed simply and with thoughtful finishes.