Instant Ace Nova Blender review: a multifaceted blending powerhouse
The Instant Ace Nova Blender is built to handle a wide range of culinary tasks from smoothies to even hot soups. See how it handles our blending trials in our review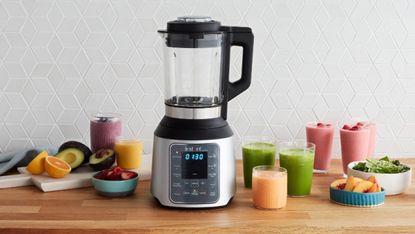 (Image credit: Instant Brands)
Whip your way through refreshing smoothies, hot creamy soups, decadent frozen desserts, delicious dips and clean nut milks with the Instant Ace Nova Blender but take note of it's cautious care routine
Reasons to buy
+

Powerful and smooth blending

+

Versatile functions

+

Nice Auto-Clean Cycle

+

Count-down timer

+

Can make hot soups too
Reasons to avoid
-

Large on countertop

-

Need to take care to not fully submerge pitcher when cleaning

-

Blades not removable
You can trust Homes & Gardens. Our expert reviewers spend hours testing and comparing the latest products, helping you choose the best for you. Find out more about how we test.
If you have always wanted a blender that could whip up delicious smoothies and hot soups, then you are in luck. We might just have found what you are looking for with the Instant Ace Nova.
Instant made itself a household name with their industry changing line up of the best Instant Pots, but the Instant Ace Nova blender is a force of it's own, bringing new possibilities of what you can do with your blender.
I put the Instant Ace Nova Blender to the test to see how it compares among the best blenders on the market. It's large 54 oz. pitcher is perfect for cooking up soup and homemade sauces, making large servings of frozen smoothies, experimenting with milk alternatives and so much more.
It's streamlined design offer a one-touch pre-set menu to blend, pulse, and puree foods in minutes.
Find out how it handled smoothies and soup in our Instant Ace Nova Blender review.
Instant Pot Ace Nova Cooking Blender specifications
Type: cooking blender
Weight: 11.9 lbs/ 5.4 kg
Presets: 12
Speeds: 10
Capacity: 56 oz./ 1.6 L
Dimensions: 9.37"L × 8.11"W × 16.89"H / 23.8 cm L × 20.6 cm W × 42.9 xm H
Motor: 1000W blending/ 800W heating
Colors: silver
Material: Glass pitcher, stainless steel blades
Accessories: 3-in-1 Tamper (with measuring cup, tamp, cleaning brush) and strainer bag
Safety features: Automatic shutoff and overheating protection
Warranty: 1 year
Instant Pot Ace Nova Cooking Blender design
The Instant Ace Nova utilizes a powerful 1000W motor at the base and eight steel blades that can reach up to 25,000RPM across 10 customizable speeds for blending, crushing and grinding.
When choosing heated cooking settings, an 800W concealed heating element is at the base of the pitcher. The control panel offers quick access to the 12 various presets, self-clean mode, as well as buttons to manually control speeds, time and temperature, a heating indicator, and an LED timer.
The 12 presets include: four cold blending and seven heat blending options. The settings include
Smoothie
Crushed Ice
Frozen Desserts
Nut/Oat Milk
Purée (two levels)
Soy Milk
Rice Milk (two levels)
Soup (two levels)
The Keep Warm setting will also keep contents hot for up to two hours.
The large 54 ounce glass pitcher has an arrow marker that lines up with a marker on the base. It simply lifts on and off. However, it is still a heavy and solid container, especially when full. Even though it is a pretty large design, you still only need to blend a minimum of a quarter cup, or 2 oz. at a time, if you're just preparing a very small amount. Measurement lines make it easy to keep track of how much you're making.
In order for the blender to turn, the lid must be securely locked into place, to where it gently shifted and is lined up with the handle. If you do want to add ingredients mid-blend or use the tamper, you can just take out the insert from the lid of the blender.
Once the blender is locked into place and it registers as ON, you can select the desired settings, and press start. Each setting has a pre-set time, in which it will countdown to when it is finished. You can also toggle with the manual features to choose temperature, monitor operation time and change speeds.
The stainless steel blades are not removable, which is a safety feature, but it can make cleaning a little more tedious. Luckily, the powerful self-clean setting had no issue dislodging any food remnants from the blades.
Along with the permanent blades, other excellent safety features included with the Instant Ace Nova Blender are automatic shutoff and overheating protection.
Making smoothies
At a minimum, the Instant Ace Nova Blender had to make blending smoothies quick and easy. When tasked with ice, bananas, a handful of berries, and some almond milk, the easy smoothie setting quickly created a creamy frozen treat.
Instead of starting at full blast, it rotates through various settings at different timings to get a perfectly thick and smooth consistency.
The manual instructs to stack ingredients according to weight with liquids first; followed by powders and sweeteners; leafy greens; soft ingredients like yogurt, nut butter and tofu; fresh fruit, nuts and seeds; and finished off with frozen fruit and ice cubes
Making soup
The Instant Ace Nova is one of a handful of blenders that can also cook! It has two soup settings to choose from: chunky or creamy in as little as 20 minutes.
I whipped up a hearty butternut squash soup recipe that I found from Instant, and it couldn't have been easier. I simply layered my ingredients in, add the lid, and selected the soup setting.
First, the blender heats up to boiling (around 212°F) before the timer actually sets in. It'll intermittently gently stir before blending everything into a creamy consistency right in the last minutes.
Making Oat Milk
With oat milk being a pretty recent obsession of mind, I decided to see how easy it could be to make it at home, especially since the Instant Ace Nova has settings to make nut/oat, soy, and rice milk. It comes with a reusable strainer bag too.
I followed this Instant Oat Milk recipe that simply called for steel cut or rolled oats, water, and a splash of cooking oil. Once I ran the 5 minute nut milk setting, I strained the liquid into another pitcher. My first try came out a little watery, but I attribute that to the fact I impatiently tried to squeeze the liquid through faster, when I should have figured a way to let it strain on its own. After some research, I also found that this Instant recipe suggested I use more water than others.
Making nut butter
Wanting to try how the blender handled thicker consistencies like nut butter, I took things manual to make a peanut butter batter ( note: the Ace Plus model also has a nut butter setting).
I blended on medium for just a few seconds two cups of peanuts that quickly pulverized to a chalky consistency. When I added in eggs and sugar, and ran the pulse cycle, it soon turned into a doughy paste, the consistency I was looking for.
However, the thick batter didn't just pour out, so I settled on spooning out. When I got closer to the blades, it did become a struggle making my silicone spatula a casualty among the blades trying to get the batter out. Once I had retrieved most of the batter, I promptly ran the self-clean cycle to avoid anything getting dried on, and everything was cleaned, good as new.
What else can it do?
While I'll generally default to the best food processor for making dips and purees, if you're looking for something that can do it all, the Instant Ace Nova will gladly give it a try. It also has puree settings, crush ice, and a frozen dessert setting.
When crushing ice, it doesn't even need the full pulsating program to turn ice cubes into a fluffy, snow-like consistency. It blasted through with ease, s
Cleaning the Instant Pot Ace Nova Cooking Blender
As the Instant Ace Nova blender can not be fully submersed in the water to protect its heating element, it has a self-clean mode, which pulses reach all areas of the interior of the blender. You'll want to take care not to get the bottom wet and to clean the exterior with a damp cloth. For interior cleaning, add 32 ounces of water and a few drops of dish soap, and the whole process takes less than 45 seconds. It becomes incredibly soapy, in which you will likely want to rinse it out again too.
The lid, tamper, and strainer bag are dishwasher safe.
Should you buy the Instant Pot Ace Nova Cooking Blender?
I'm thoroughly impressed with the Instant Ace Nova Blender, and it's functionalities go way beyond the the smoothies and margaritas I usually think to make.
I would have loved if the instruction manual had come with recipe ideas to kick off inspiration for the sheer number of recipes the Ace Nova can handle, but Instant does offer a database online of recipes to try, plus America's Test Kitchen created a whole cookbook that is worth checking out to fully maximize what this mighty blender can do.
The blender is powerful and easy to use, with automatic settings that minimize guesswork. I love that it blends and grinds consistently, even when tasked through a number of recipes. At just over $100, the Instant Ace Nova can hold its own against luxury blenders like Vitamix, Zwilling, KitchenAid, Breville and Smeg.
The Instant Ace Nova is the middle range option among Instant's trio of blender offerings: the Ace ($70), Ace Nova, and Ace Plus ($150). Their differences are subtle, but the Ace Nova offers 10 speed settings and a 1000 watt performance compared to the the Ace's three speeds and 700 watt built , while the Ace Plus also introduces a nut butter program, delay start setting and a 1300 watt motor.
The 54 oz. is large enough for entertaining, but it's also able to make individual sized portions too. I unfortunately grappled with its height. My cabinets hang too low for the blender to sit on my counter with the lid secured. So, to store, I have to dissemble it, which takes up double the space.
Additionally, the blender takes extra care to clean since it can't be washed as normal, due to the electrical connections at the base. It wasn't an issue once you know, but if you're having someone help clean up with you who doesn't know much about how the blender needs to be cleaned, you could run into a snafu, since cleaning it is not second nature.
The blades are not removable, which can be good to keep from having to handle, but can also make cleaning a bit trickier. Fortunately, the self-clean system has proven powerful enough to dislodge any build up around the blades.
About this review, and the reviewer
Jaclyn is the US eCommerce editor across the homes titles at Future, including Homes & Gardens, where she specializes in a variety of topics ranging from vacuums to mattresses. She spends her days tracking the latest buzzworthy releases and testing a variety of products to determine whether they are worth bringing into your home. All reviews are based on real-life experience of using these products at home.
All our reviews are tested from home, and this Instant Pot Ace Nova Cooking Blender review is no exception. Jaclyn put it to the test for a number of days to make smoothies, frozen drinks, soups, dips and more. The products are given to us free of charge and we test them for as long as possible before sending them back to the brand unless we are able to keep them as we are with this blender.
Sign up to the Homes & Gardens newsletter
Decor Ideas. Project Inspiration. Expert Advice. Delivered to your inbox.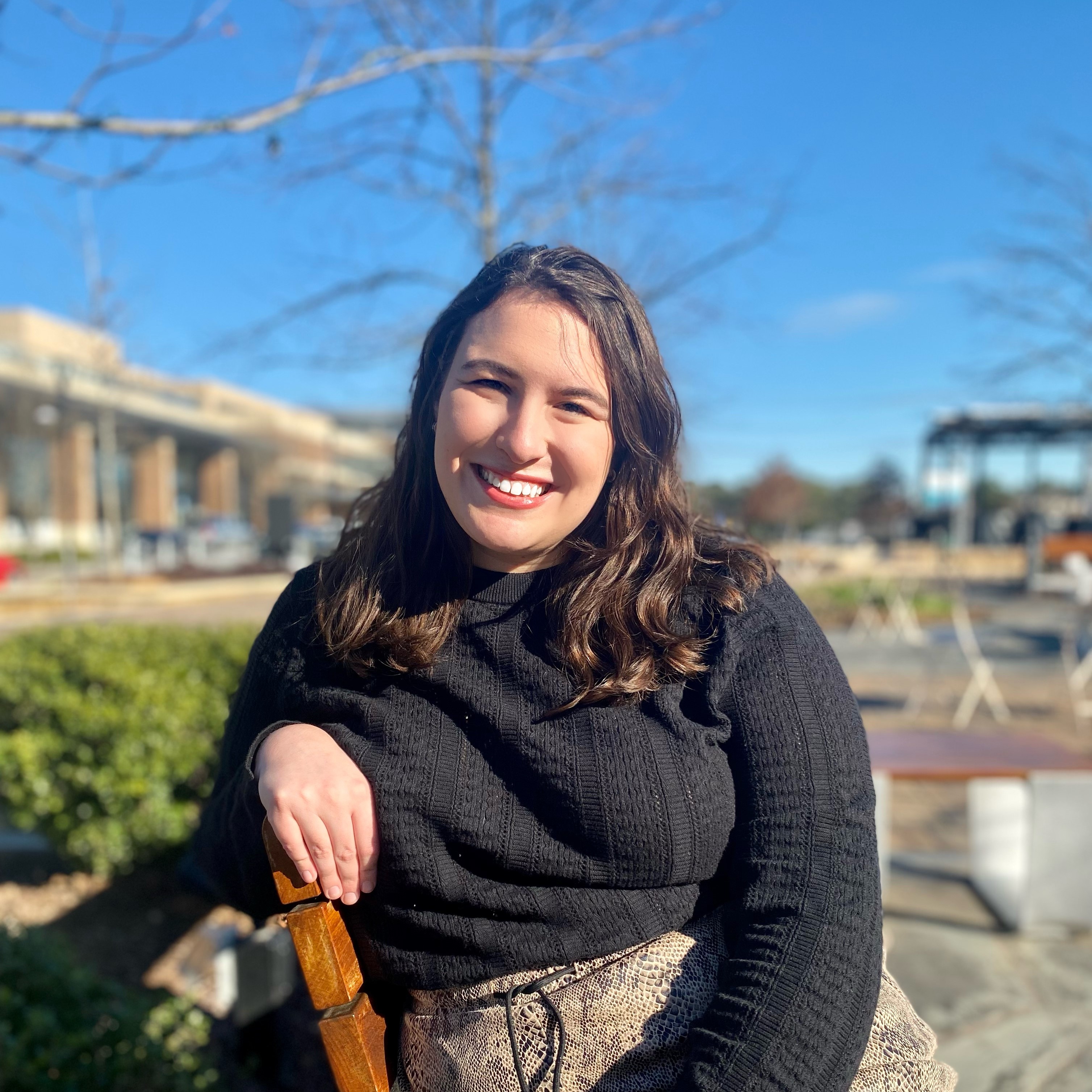 Jaclyn is H&G's eCommerce editor and oversees all things shopping. She's also a bonafide sleep expert, and previously managed all sleep content on Homes & Gardens and Real Homes– in fact, she has passed our five-step certification process to become a verified customer advisor on mattresses. She regularly scouts out the best of the best for buying guides to help you fill your home with only the best. She joined the team in January 2021. She has previously worked with Apartment Therapy, The Kitchn, The Spruce, The Spruce Eats, and MyDomaine. When Jaclyn's not working, she loves browsing real estate listings, unwinding with a chilled glass of Rosé, and entertaining her Cavapoo, Reese.