Proscenic M7 Pro robot vacuum review
We put the Proscenic M7 Pro through its paces to see if the robot vacuum could live up to the promise of more convenient cleaning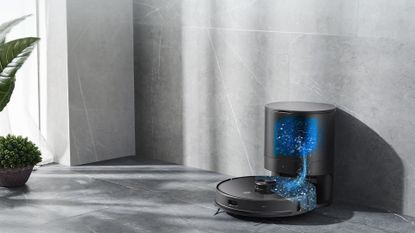 (Image credit: Proscenic)
An excellent robot vacuum cleaner that boasts smart home compatibility, automatic scheduling, zoning and powerful cleaning across the entire home, the Proscenic M7 Pro is a brilliant alternative for those interested in switching up their vacuuming routine.
Reasons to buy
+

Great suction and navigation tech

+

Ability to set zones

+

Easy to clean and empty
Reasons to avoid
-

Mopping function not the best

-

Dust collector sold separately

-

Difficult to store
You can trust Homes & Gardens. Our expert reviewers spend hours testing and comparing the latest products, helping you choose the best for you. Find out more about how we test.
We were intrigued to test the Proscenic M7 Pro robot vacuum. Robot vacuum cleaners have become increasingly popular in recent years largely due to the fact that they take a lot less maintenance and effort than a traditional vacuum. Not only can you leave your device to do the cleaning without your input, but you can even set schedules so your house can be dust and dirt clean without even thinking about it.
But with their rising popularity has come greater choice for those looking to invest in a robot helper. The Proscenic M7 Pro robot vacuum is one option that boasts really good smart features and a handy, user-friendly app, and enough cleaning power to make manual vacuuming a distant memory.
Read on to see what we thought of the M7 Pro after testing, rating its design, bonus features and more to see how it measures up.
Proscenic M7 Pro: Set-up and specs
Dimensions: 34.67 x 34.67 x 9.65cm
Weight: 3.63kg
Capacity: 0.4 litres
Power: 50W
Battery life: 150 minutes
Included: Vacuum, mopping attachment, remote control, battery and adapter, charging base, HEPA filter with cleaning brush, replacement side brushes
Setting up the Proscenic M7 Pro is extremely simple, requiring a Wi-Fi connection, smartphone and a flat surface or wall against which to place the docking station. This needs to be flat because if it moves around at all, the vacuum will be constantly searching for its resting place after it returns from a cleaning session. It's also recommended to leave at least 0.5m on either side of the unit and 1.2m in front.
Of course this also makes the vacuum difficult to hide away when it's not in use. Measuring in at 34.67cm across, it will take over quite a large space in a smaller room. For this reason, we'd recommend keeping it in a spare room or somewhere out of sight from the main living areas, as the mapping function will allow it to move around the rest of your home when necessary without becoming an eyesore.
Once you're happy, you just need to download the ProscenicHome app to your phone, set up your M7 Pro, and it's ready to go.
Proscenic M7 Pro: Features
When it comes to its performance as a vacuum cleaner, the Proscenic M7 Pro is an excellent and versatile product. Using a total of 24 sensors to map the space around it and avoid any collisions (or sudden drops), it navigates even tricky spaces with admirable ease, going over areas at least twice during a session and using the rotating side brushes to get any debris from under cabinets or along the edges of the room.
We found that the vacuum had no problem going between wood floors and carpet, and it was particularly good at picking up hair from carpet. We'd imagine this would make it a good choice for pet owners.
Mopping
Though a lovely idea, this feature of the M7 Pro won't give you cause to throw out your existing mop. Using a small water tank attachment that fits easily over the usual opening for the dustbin, you can attach either the reusable cloth or disposable covers and the vacuum will automatically detect the change and enter mopping mode.
Unfortunately this is where praise for the M7's mopping ends, as the cloth just isn't positioned correctly to have the desired effect. When testing we found that wood floors were merely grazed. It also lacks the ability to detect when it has moved onto carpet so you will have to make these areas (as well as areas with rugs) off-limits within the app if you don't want soggy carpets.
Smart home
The Proscenic app will be where you spend most of your time fiddling with settings, with options to enter quiet mode, view your cleaning record, set schedules and timers, clean particular areas and start or stop cleaning.
But you can also link your M7 Pro to your existing smart home set-up, with compatibility with both Amazon Alexa and Google Home allowing you to use voice commands to control the device. Functionality is limited, but you can instruct it to 'start cleaning', 'stop cleaning' and go back to the charging station, which is all you really need.
Scheduling and mapping
Setting cleaning schedules was one of the things we liked best about the vacuum, as it means you really never really need to think about it. It takes a couple of journeys around your space for the M7 Pro to really get used to the layout and, if you move anything, it sometimes tries to bump into it before figuring out it needs to go around.
We also noticed that lightweight objects, such as an empty recycling bin, don't register as well and the vacuum can sometimes be found moving it aside to get to the floor underneath and behind. It also had some trouble with long drapes and you'll need to make sure there are no dangling wires in its path. But corners and sturdy furniture are no match for it, with the vacuum able to clean even the most awkward areas without a problem.
Proscenic M7 Pro: Design
There are two main issues we had with the Proscenic M7 Pro, and both had to do with sizing problems. Firstly - and this refers to robot vacuums in general - those who don't have a large open space to place their vacuum will struggle to find a place for it that doesn't draw the eye or get in the way. The requirement to leave 1.2 metres of completely free space in front of the unit only adds to this potential issue.
Then there is the capacity of both the dust bin and water tank, which both leave something to be desired. Covering a space of about 200 sq ft twice a week, we found that we needed to empty after 2-3 cleaning sessions, if you want to clean your entire house regularly, this could start to feel like a chore. A compatible 'intelligent dust collector' goes some way to solving this, but is sold separately. The water tank, similarly, can only hold 110ml of liquid.
All of that said, the vacuum looks sleek and stylish without straying too far from what has become the standard look for robot models, and it's slim enough to fit underneath most sofas and beds without getting stuck.
Proscenic M7 Pro: Our Verdict
While some of the M7 Pro's extra features and capacity aren't the best out there, there's no denying that it's a powerful vacuum cleaner with enough smart features to compete with other robot cleaners on the market. The battery life is also great, and will see even the largest houses cleaned before any need to recharge, and anyone searching for a way to make cleaning easier and more hands-off will love its smart features.
About the review
Caroline Preece writes about technology and smart home devices for Homes & Gardens, testing a variety of products to determine whether they are worth bringing into your home. All reviews are based on real-life experience of using these products around the home.
The Proscenic M7 Pro was tested in a small studio with several cabinets dividing the space, a sofa that the vacuum cleaned underneath without incident, and two area rugs that are now dirt and hair free. The mopping feature was tested on hardwood floors including in the kitchen area. All in all, the device was tested over a period of several weeks.
Sign up to the Homes & Gardens newsletter
Decor Ideas. Project Inspiration. Expert Advice. Delivered to your inbox.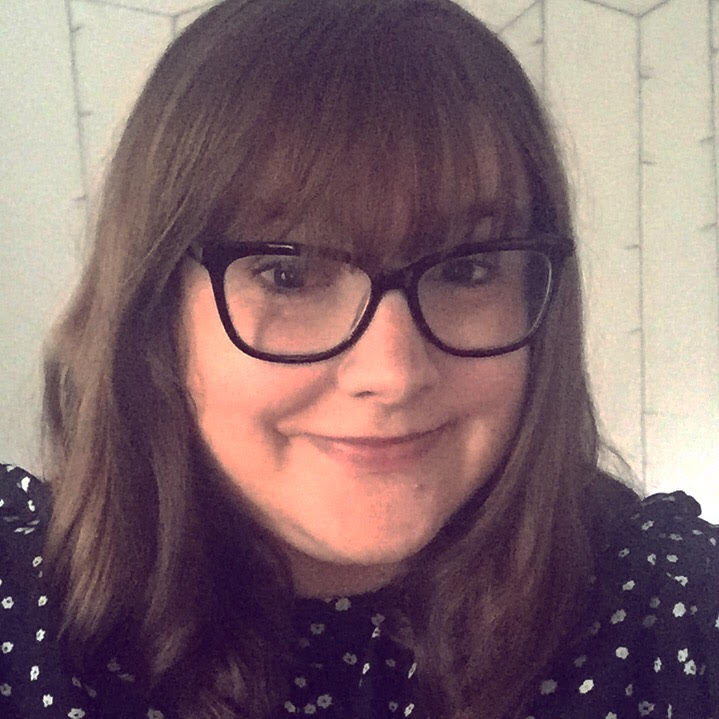 Caroline has worked with the Homes and Gardens team since the start of 2021, bringing her background in technology with her. She's passionate about incorporating smart devices into the home without compromising on style, and her own interior design style has evolved over the years to reflect this.