Solo Stove Pi Pizza Oven Review: restaurant quality in your own backyard
The Solo Stove Pi Pizza oven is a straightforward, easy-to-use oven that makes the most delicious pizzas you've had in your backyard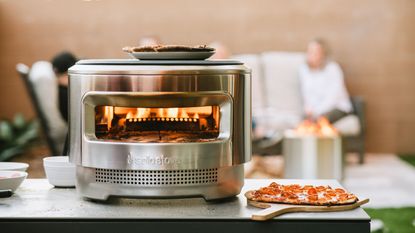 (Image credit: Solo Stove)
The Solo Stove Pi Pizza Oven is a straightforward oven that makes a mean pizza
Reasons to buy
+

Heats up and cooks quickly

+

Wood-fired and gas-fired options

+

Mid-range price point

+

Compact and storable
Reasons to avoid
-

Not everything you'll need is included in the box

-

Requires specific log size

-

Gas attachment sold separately
You can trust Homes & Gardens. Our expert reviewers spend hours testing and comparing the latest products, helping you choose the best for you. Find out more about how we test.
The Solo Stove Pi Pizza Oven is the first pizza oven from the company famous for its smokeless fire pits. This tabletop oven touts a convenient size, a dual-fuel option (wood or gas-fired) and a whole host of accessories designed to turn any budding home cook into a full-fledged pizza chef.
But is Solo Stove as good at making pizza oven as it is at making bonfires?
We were lucky enough to be one of the first to test out this new launch, and if first impressions are anything to go by, this is one of the best pizza ovens you can buy. Here's our verdict on the Pi in our Solo Stove Pi Pizza Oven Review.
Solo Stove Pi Pizza Oven: Specs
Fuel type: wood with a gas option
Diameter: 20.5 in (52.07 cm)
Height: 15.125 in (38.42 cm)
Weight: 30 pounds
Oven temperature: Up to 750˚F when wood fired, 800˚F when gas-fired
Pizza size: 12 inch pizzas
Pizza cooking time: 2 minutes
Use: outdoor use only
Solo Stove Pi Pizza Oven: Delivery and Setup
The Solo Stove Pi Pizza Oven shipped directly from the company, and was on my doorstep a few days after I ordered it. The box was about two feet square and 18" high, and fairly lightweight. It took two people to move it, though, moreso because it was large than because it was heavy.
I found the directions to be very clear and simple to follow, and setup was done in a matter of minutes. Basically, you just place the cooking bricks into the stove, insert the fuel grate and ash pan into the back of the oven, and you're done.
The stove needs to be placed on a flat, non-flammable surface, so I put mine on a stone patio ledge. This also made it easy to access both the front and back of the pizza oven, so we could add wood to the fire from the back of the oven as needed while also cooking pizzas from the front.
Solo Stove Pi Pizza Oven: What's it like to use
Lighting the Solo Stove Pi
There are two fuel options for the Solo Stove Pi Pizza Oven: wood, and gas. I tried it with wood (the gas-fired attachment is sold separately, but works with the wood-fired stove).
Starting the fire wasn't necessarily challenging, but it took longer than I'd anticipated.
I think the thing I found to be frustrating about starting the Pi was that, when I went to use it, I was hoping to just throw some logs in and get it roaring, but it required a few additional steps that i didn't realize I needed to do.
The big one is that you'll need a very specific size and type of log to start the fire. The directions specify kiln-dried wood, so you'll need that. Then, the logs need to be 1" wide by 4-5" long. I had kiln-dried firewood, but it was average-sized pieces. So, before we could use it, my husband had to chop it down into little fragments. Our log pieces weren't exactly 1"x 5", but they were close-ish enough.
The directions also specified that you'll need a small fire starter to insert into the fuel grate to actually start the fire. Luckily, I also had fire starters on hand and just trimmed one down.
Neither of these are a huge deal, just something to know when you buy the oven because it would have been a pain to have to go out and buy fire starters and hardwood if we didn't already have it.
Once we had the wood and fire starter whittled down to size, the rest of the process of getting the fire going was easy. I added the fire starter and wood to the fuel grate, lit it, and waited.
The oven heats up quickly. We had a laser thermometer (something else you will need), which we directed at the surface of the oven to track the temperature. The oven reached the ideal cooking temp, 650 degrees, in about 15 minutes, which was as advertised.
Cooking on the Solo Stove Pi
Cooking on any pizza oven requires a bit of practice and finesse, especially if you've never done it before. I'm happy to report that the Solo Stove Pi Pizza Oven was easier than some of the other pizza ovens I've tried.
Like most pizza ovens, you roll out your pizza dough, top it, pick it up with a pizza peel, and throw it into the oven. This usually happens with varying degrees of success if you're not a pizza-slinging professional. Your pies can get stuck to the peel, or you can throw it in too far, or not far enough.
One thing I loved about the Pi: It has a handy guard at the back of the oven, which helps you figure out how far to throw the pizza, and prevents you from putting it too far back into the oven. I recently tried a more expensive pizza oven without such a feature, and it took a lot more finesse to get the throwing part right, because if you throw them too far back, you end up with a mushed-up pile of pizza at the back wall of the oven.
The pizzas that I made in the Pi were roughly 10" wide. The max for the oven is 12", but I think it's easier to work with smaller pizzas. I cooked the pizzas for two minutes each, per the directions, which was actually just about right. We turned the pizzas once about halfway through cooking. This can be tricky, but I found the key is to not try and turn the pizza too early.
Note, the pizza peel and the pizza turner are part of the add-on Pi bundle, but aren't included with just the stove. I found both tools extremely useful in using the Pi oven, so if you're considering the add-on bundle, I'd say go for it.
As for the pizzas themselves? Delicious. Mine came out a little charred on the outside, but soft on the inside, which is exactly how I like them.
The hardest part of the whole cooking experience was making the pizzas as fast as they were being eaten.
Should you buy the Solo Stove Pi Pizza Oven?
The Solo Stove Pi is a fun backyard accessory that makes it easy to cook up restaurant-quality pizzas.
It can be a little cumbersome to get the logs to the proper size to fire the oven, so if you'd prefer not to whittle down wood, go for the gas fuel add on to keep the process simple.
Otherwise, cooking with the Solo Stove Pi Pizza Oven is incredibly fast, and the pizzas are so.much.better. than anything you've ever cooked at home.
Once you're done with the stove, it's also very lightweight and easy to clean and store, which is a big plus for a countertop oven.
About our reviewer
Kaitlin Madden has lived in three of the pizza capitals of the United States (New York, Chicago, and New Haven County, Connecticut), and likes to think she knows a good pizza when she sees one. She prefers New Haven-style pizza, but New York style is a close second. She still hasn't figured out Chicago-style.
Solo Stove sent her this pizza oven to try this spring and summer. She tested it in her family home on a covered patio.
Find out more about the Homes & Gardens testing process.
Sign up to the Homes & Gardens newsletter
Decor Ideas. Project Inspiration. Expert Advice. Delivered to your inbox.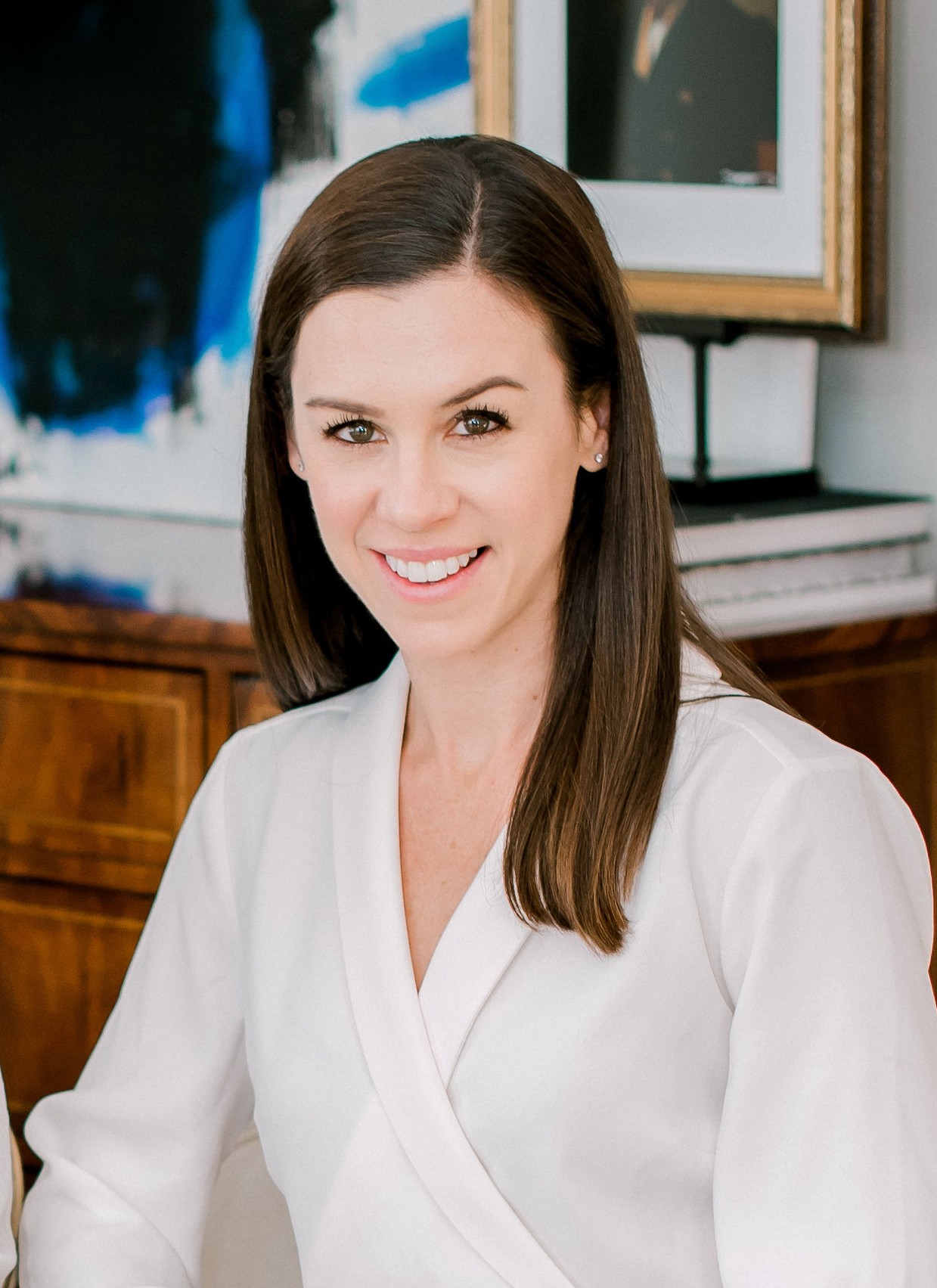 Executive Editor, Homes & Gardens
Kaitlin Madden Armon is a writer and editor covering all things home. Her work has appeared in Real Homes, Architectural Digest, Martha Stewart Living, Refinery29, Modern Luxury Interiors, Wayfair, The Design Network, and lots more. She graduated from Northeastern University with a degree in journalism and currently lives in Connecticut with her husband, three kids, and black lab.