Instant Essentials 4 Quart Air Fryer review: basic but brilliant
Instant's entry-level air fryer is low-frills and no functions, but it's delivered one of the best ever results in taste tests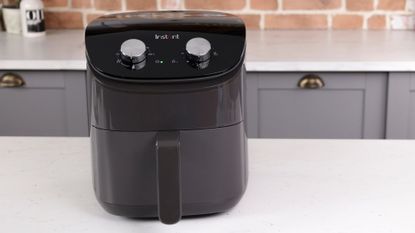 (Image credit: Instant Home)
The Instant Essentials is a truly bare-bones air fryer that lacks the functions and versatility of other air fryers. However, it more than makes up for this with a reasonable price and delicious results.
Reasons to buy
+

Inexpensive

+

Makes perfect vegetables

+

Makes perfect French Fries

+

Small for storage

+

Fast

+

Efficient
Reasons to avoid
-

Small capacity

-

Limited functions

-

Takes a little getting used to
You can trust Homes & Gardens. Our expert reviewers spend hours testing and comparing the latest products, helping you choose the best for you. Find out more about how we test.
Sign up to the Homes & Gardens newsletter
Decor Ideas. Project Inspiration. Expert Advice. Delivered to your inbox.
Thank you for signing up to Homes & Gardens. You will receive a verification email shortly.
There was a problem. Please refresh the page and try again.
Air fryers have been big business for a few years, and marketing campaigns have ratcheted up as sales have increased. The latest models of air fryers have packed in oodles of features, with dehydrating and app connectivity slowly becoming a standard features. That in turn this is driving up prices.
Enter Instant's most basic air fryer, the Instant Essentials. It doesn't have all the bells and whistles of other air fryers on the market. It fact, it doesn't have any functions at all other than air frying. It's as spartan as a small kitchen appliance can get.
However, it blew me away with the quality of the food it produced. It's not going to win any awards for versatility, but it made perhaps the best roast asparagus I've ever eaten, and perfect French fries. What's more, it cooks everything incredibly quickly. If you need a small air fryer to whip up a quick dinner, this air fryer is hard to beat.
Instant Essentials Air Fryer Specifications
Swipe to scroll horizontally
| | |
| --- | --- |
| Type | Air fryer |
| Dimensions | 13.82" x 9.92" x 11.65" |
| Capacity | 4 quarts |
| Maximum temperature | 170 to 400°F |
| Cooking modes | air fry |
| Power | 1700 watts |
| Colour | black |
| Material | plastic |
Unboxing the Instant Essentials 4 Quart Air Fryer
The Essentials Air Fryer came in a cardboard box with a little polystyrene and plastic sheeting, which isn't amazing for the environment. However, that's my only quibble. The instructions were simple and clear, there was almost nothing we had to do. Other than taking the stickers off the air fryer drawer, and running it for a few minutes to clean it, the Instant Essentials was ready to go almost straight away.
It's a very simple machine, and at first was I disappointed with the functionality. Where other ait fryers come with wide range of different features and functions, this air fryer has a timer and a temperature dial. That's it. However, it was here that I first appreciated the size of this appliance. This air fryer is about half the size of some of the others we've tested, so it's already a smart choice for an apartment. If you're a couple looking for an air fryer, this is the perfect size.
Air frying asparagus
I first tested this air fryer with asparagus, spritzing it with a spray bottle of olive oil before cooking it for 10 minutes at 390°F. Unlike other Instant appliances there's no preheat function, so it was a little hard to judge when it was ready to go, but it heated quickly.
Where other air fryer timers use digital beeps to let you know your food is ready, the timer on the Instant Essentials has an old-school analogue ding when it's done. It felt like a bit of a throwback but it was loud yet unobtrusive, which is an improvement on more annoying digital beeps that can be irritating while also a little quiet.
Most importantly, this asparagus was unbelievable. It took a little trial and error, but it's among the best-cooked asparagus I've ever had in my life. It was crisp on the outside and juicy on the inside, yet so much faster than roasting it in an oven, and much less greasy. It was the best asparagus in this round of testing by a long, long way, and this test ended with Ideal Homes ecommerce editor Molly Cleary and I finishing off the entire plate. I can't recommend it enough for roasting vegetables. You could cook a steak in a skillet while you do tenderstem broccoli in this air fryer and have a restaurant-quality, healthy meal in under 15 minutes.
Air frying French Fries
What else? We tested the ultimate air fryer fare, French fries from frozen. As with the asparagus, it was easy to set the time and temperature — 10 minutes at 350°F.
Here, however, is the payoff for easy storage. While I love how compact it is, the Instant Essentials might not work for families, as the portions I made in this test would only work for a couple, or a family of three at a push.
However, these fries were again the best on test. The fries had that perfect mix of crunchy skin and soft, fluffy potato inside. It was much, much faster than an oven, which would've taken 18-20 minutes for a worse result.
I found the only other drawback when I was plating up the fries. The air fryer plate has finger holes to help you lift it out for cleaning, and while this is a great feature, it's easy for fries to fall through the holes. It's a little frustrating to fish them out.
Air frying chicken nuggets
We tested some more frozen food with some chicken nuggets, to test how thoroughly it defrosts food and handles batter. The efficiency of this air fryer began to be a drawback here. They cooked so quickly that these nuggets were a little overdone and dry. Once you get the hang of it, that's really a pro, because it means you can have very quick meals on those evenings when you get in late from work and don't have the energy to make something gourmet. Until you get used to it, however, it might leave you with some overdone food.
Air frying fish sticks
We also tested fish sticks, to get a sense of how this air fryer cooked breadcrumbs. They were good, but as with the nuggets, it was remarkably easy to overcook these, even with checking them regularly. It would be useful to have a window to check the progress of the food, as in Instant's Vortex Plus.
Air frying bacon
Bacon was by far the worst culprit for this machine's efficiency. It utterly crisped my bacon in five minutes flat, much faster than expected. The powerful fan on this air fryer also whipped around the bacon as it cooked, resulting in curled up-bacon, thoroughly crisped that was more like pork rinds or jerky than crispy bacon. It was still delicious, and with trial and error you'd soon adjust to the power on this air fryer, but it's still tricky to cook with.
How easy is it to clean the Instant Essentials Air Fryer?
This air fryer was easy to clean, you just need hot soapy water. It was simple to remove the plate from the drawer and degrease it. I found one nook by the rubber bumper that might trap crumbs, but the rubber fits so tightly that this wasn't an issue. Unlike some other air fryers, it's also dishwasher-safe, which should save you even more.
How does it compare to similar models?
The clue is in the name of this air fryer. The Instant Essentials really is just the basics. When you compare it to the other Instant air fryers in our list of the best air fryers, it simply cannot compete for functionality.
Take, for example, the Instant Vortex Plus 6-in 1, our favorite ever air fryer. It offers 6 functions to the one function of the Instant Essentials, and has a clear window so you can watch your food cook. It has a clear, easy-to use to interface, and even has revolutionary Odor-ease tech which banishes the smells of greasy food. It's a similar story with our runner up, the Instant Vortex Plus Dual, which has an enormous capacity and two different drawers so you can cook an entire family meal in a single go.
Outside of Instant's range, the fairest comparison is with Drew Barrymore's Beautiful air fryer, also around $70. Despite the similar low price, the Beautiful has a larger capacity by two quarts as well as four different functions.
That said, we tested the Essentials side-by-side with Instant's brand new Slim air fryer, and while the Slim had greater capacity and more functions, the Essentials tasted much better, because it's more efficient. On the taste test, it wins out against the competition.
---
Conclusion: should you buy the Instant Essentials 4 Quart Air Fryer?
Yes, if you're tight for cash and need an air fryer, or if you're a couple in a small apartment. It can't be beaten for vegetables, and it's incredibly fast and easy to clean, so it's a good option for busy workaholics who just need a fire-and-forget appliance for a quick dinner. If you're cooking for a bigger family and have more countertop real estate to work with, then look elsewhere.
Alex is our Head of eCommerce, testing and and reviewing products and finding deals. He has several years' experience as a product tester, and lots hands-on experience with air fryers. He assessed the Instant Essentials 4 Quart Air Fryer over a day in our test kitchen.
Sign up to the Homes & Gardens newsletter
Decor Ideas. Project Inspiration. Expert Advice. Delivered to your inbox.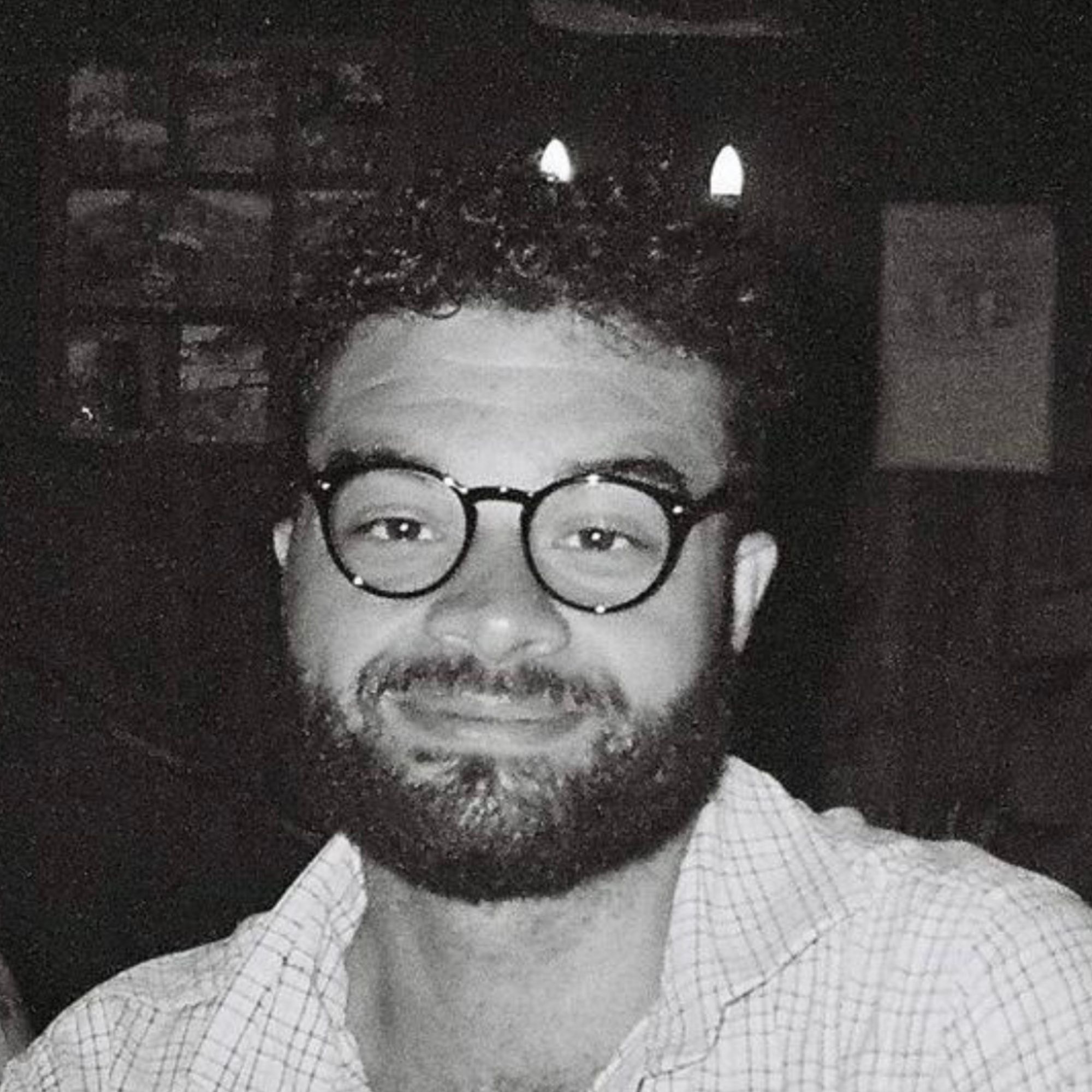 As Head of eCommerce, Alex makes sure our readers find the right information to help them make the best purchase. After graduating from Cambridge University, Alex got his start in reviewing at the iconic Good Housekeeping Institute, testing a wide range of household products and appliances. He then moved to BBC Gardeners' World Magazine, assessing gardening tools, machinery, and wildlife products. Helping people find true quality and genuine value is a real passion.