Nutribullet vs Nutribullet Pro: is bigger really better?
We pit the original Nutribullet vs Nutribullet Pro to see if the original stands the test of time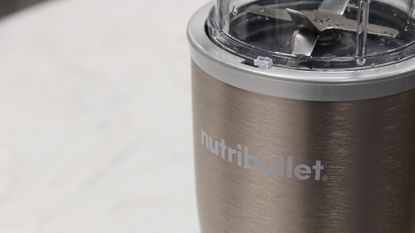 (Image credit: Future)
Nutribullet are one of the most recognisable blender brands on the market. Many of us will have seen their infomercials, and there's a decent chance there's a Nutribullet sitting on your countertop right now. But while the original model might be a mainstay of the industry, Nutribullet have released several newer versions of the classic blender.
When most people think Nutribullet, they'll have the original 600 model in mind. However, Nutribullet have released updated models since the original, particularly the Nutribullet 900. This is made more complicated by the fact that the two blenders look almost identical. Aside from the price, it's hard to see why you'd pick one over the other.
We've figured out the key differences between two of the best blenders around. I'll bring together insights on their specifications with hands-on, in depth reviews from our testing experts to help you decide which Nutribullet blender comes out on top.
Nutribullet 600 Series Blender
Colors: one
Type: bullet blender
Capacity: 18-24oz
Weight: 6.4 lbs
Speed settings: one
Material: plastic pitcher, stainless steel blades
Dimensions: 11.61" x 6.85" x 12.28"
Motor: 600 watts
For
Great price
Simple controls
Compact
Against
Only one colour
Relatively small capacity
Blades can't go in the dishwasher
NutriBullet Pro 900 Series Blender
Colors: over ten, from black to pink
Type: bullet blender
Capacity: 32oz
Weight: 4.7 lbs
Speed settings: one
Material: plastic pitcher, stainless steel blades
Dimensions: 12.01" x 7.72" x 15.94"
Motor: 900 watts
For
Made very smooth drinks
Can power through tough ingredients easily
The controls are straightforward
It won't take up too much space
Attachments for taking your drink on the go
Reasonably priced
Against
Limited size
Blades can't go in the dishwasher
Millie Fender is our Head of Reviews. She specializes in cooking appliances, such as the best kettles, and also reviews outdoor grills and pizza ovens. When she's not putting products through their paces in our dedicated testing kitchen, Millie's reviews are conducted at home, meaning she uses these products in her own day-to-day life - including using these blenders to make shakes, smoothies, and even sauces.
Nutribullet vs Nutribullet Pro — what's the difference?
The original Nutribullet blender is the Nutribullet 600. It's since been updated with a larger, more powerful Pro 900, as well the Pro 1000W and the Pro+ 1200W models. The fairest comparison is between the 600 — the original — and the 900, as the two look nearly identical.
Our Head of Reviews Millie Fender has tested the Nutribullet Pro 900, and our expert tester Courtney Irwin has a review of the 600 in the works. Even at this early stage of our feedback, the clear winner is the Nutribullet Pro 900. The biggest change between these two models is power. The original Nutribullet runs with 600W, and the Nutribullet Pro 900 has 900W, so it does a more thorough job on tough leaves and stems. The Pro 900 comes in more than ten colors, vs the single black color of the Nutribullet 600, and has a larger 32oz capacity. Despite a more powerful motor, the Pro 900 is two pounds lighter than the original.
(Note from ed: British readers should know that you can't buy the pink model pictured above, as the 900 only comes in a champagne colorway in the UK.)
Which blender is best for smoothies?
WINNER: Nutribullet Pro 900 Series
Expert tester Millie Fender put the Pro 900 against the toughest ingredients to blend - kale, frozen blueberries, and whole strawberries. Kale stems can be unpleasant if they aren't thoroughly blended, blueberry skins are tough when frozen, and whole fruits take a little extra power. She found that the Pro 900 powered through all of them with ease, producing a smooth, nutritious smoothie that went down easy.
Which blender is best for protein shakes?
You can trust Homes & Gardens. Our expert reviewers spend hours testing and comparing the latest products, helping you choose the best for you. Find out more about how we test.
Which blender is best for protein shakes?
WINNER: Nutribullet Pro 900 Series
The Nutribullet Pro 900 not only makes better protein shakes, but it also comes with a protein shaker jug attachment. This means you can blend protein shakes directly in your bottle and take them straight to the gym, saving you the hassle of fiddling transferring your shake from a blender jug to a travel cup. It also cuts down on the washing up. It's a great choice for gym users on the go.
Which blender is best for crushing ice?
WINNER: Nutribullet Pro 900 Series
The Pro 900 Series wins for crushing ice - it does a better job than the original Nutribullet 600, because it's more powerful. It crushes ice into a fine slush that works really well for açaí bowls or frozen margaritas.
Which blender is best for soups?
WINNER: Nutribullet Pro 900 Series
These simple bullet models of Nutribullets aren't designed to blend hot soups. However, that doesn't mean you can't prep soups to be cooked later on, or blend soups once you've cooked your ingredients. Expert tester Millie Fender gave a simple tomato soup a go in the 900 series and loved the results. She found that 'it did a really good job on tomato skins and tough herbs like rosemary'.
If you want a Nutribullet that can take on hot liquids, our expert reviewer Helen McCue found that the Nutribullet Blender Combo is more than up to the task, making a delicious curried carrot and butternut squash soup.
There's more detail in Helen's excellent full Nutribullet Blender Combo review.
Which blender is cheapest?
WINNER: Nutribullet 600
The clear winner here is the original Nutribullet. It's listed on Nutribullet for $79.99 vs $119.99 for the 900 series. However, depending on the time of year, you might find either listed for much if there's a sale. Both products have a one-year warranty. Ultimately, it's up to you whether you think the power and capacity of the Nutribullet 900 is worth an extra $40. If you're blending all the time, I think that will pay for itself. If you only want a smoothie every so often, it might be worth saving a little money.
Which blender is easier to clean?
TIE
Both blenders have dishwasher-safe cups, which makes cleaning really easy. If you don't have a dishwasher, however, Millie found that the bullet shape of Nutribullets can be a little tricky, as 'the grooves inside the cup can make it easy for residue to get stuck'. She also notes that the lids have to be washed by hand. However, this is just a quick rinse, so it's not much of an issue.
Which blender should you buy?
Which blender should you buy?
The Nutribullet Pro 900 is our winner. It offers a greater capacity, a better performance, and comes in wider range of colours, suiting many different kitchen aesthetics. That said, it's a little more expensive than the original 600 series, so if money is tight then the original is also a great choice.
Sign up to the Homes & Gardens newsletter
Decor Ideas. Project Inspiration. Expert Advice. Delivered to your inbox.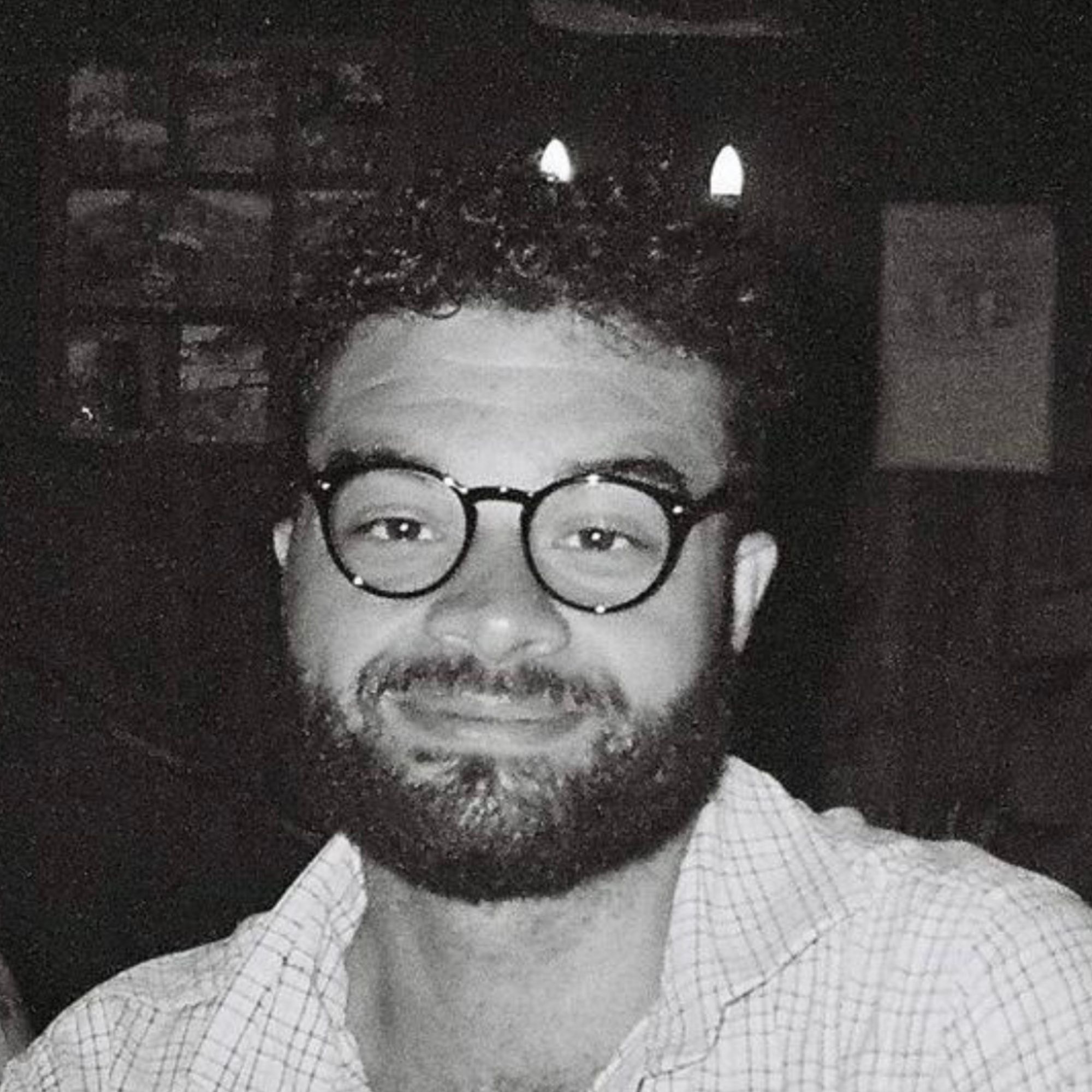 As Head of eCommerce, Alex makes sure our readers find the right information to help them make the best purchase. After graduating from Cambridge University, Alex got his start in reviewing at the iconic Good Housekeeping Institute, testing a wide range of household products and appliances. He then moved to BBC Gardeners' World Magazine, assessing gardening tools, machinery, and wildlife products. Helping people find true quality and genuine value is a real passion.