What is a platform bed? Everything you need to know about this stylish mattress support
Learn how this low profile bed frame can elevate the look of your bedroom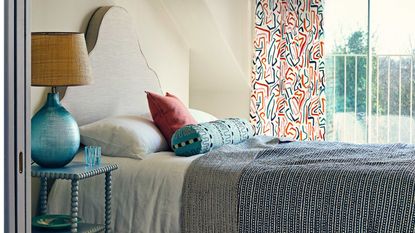 (Image credit: Future)
Sign up to the Homes & Gardens newsletter
Decor Ideas. Project Inspiration. Expert Advice. Delivered to your inbox.
Thank you for signing up to Homes & Gardens. You will receive a verification email shortly.
There was a problem. Please refresh the page and try again.
What is a platform bed, and is it right for you? If you're keen to learn all about this popular type of bed frame and why you should (or shouldn't) buy one, you'll find everything you need to know right here in this article.
When it comes to finding ways to improve your sleep, so much emphasis is (rightfully) placed on finding the best mattress. However, it's crucial to know how to find the best type of bed frame to pair with it. A major advantage of a platform bed is that it can be used with any mattress type, with little modification needed – but it can also result in a firmer sleep surface that's unyielding for side sleepers who require enough give to relieve key pressure points.
Platform beds are a great choice for most people who want a supportive, stylish, and even functional piece of furniture. That said, they're not the ideal choice for every sleeper. Keep reading to find out why.
What is a platform bed?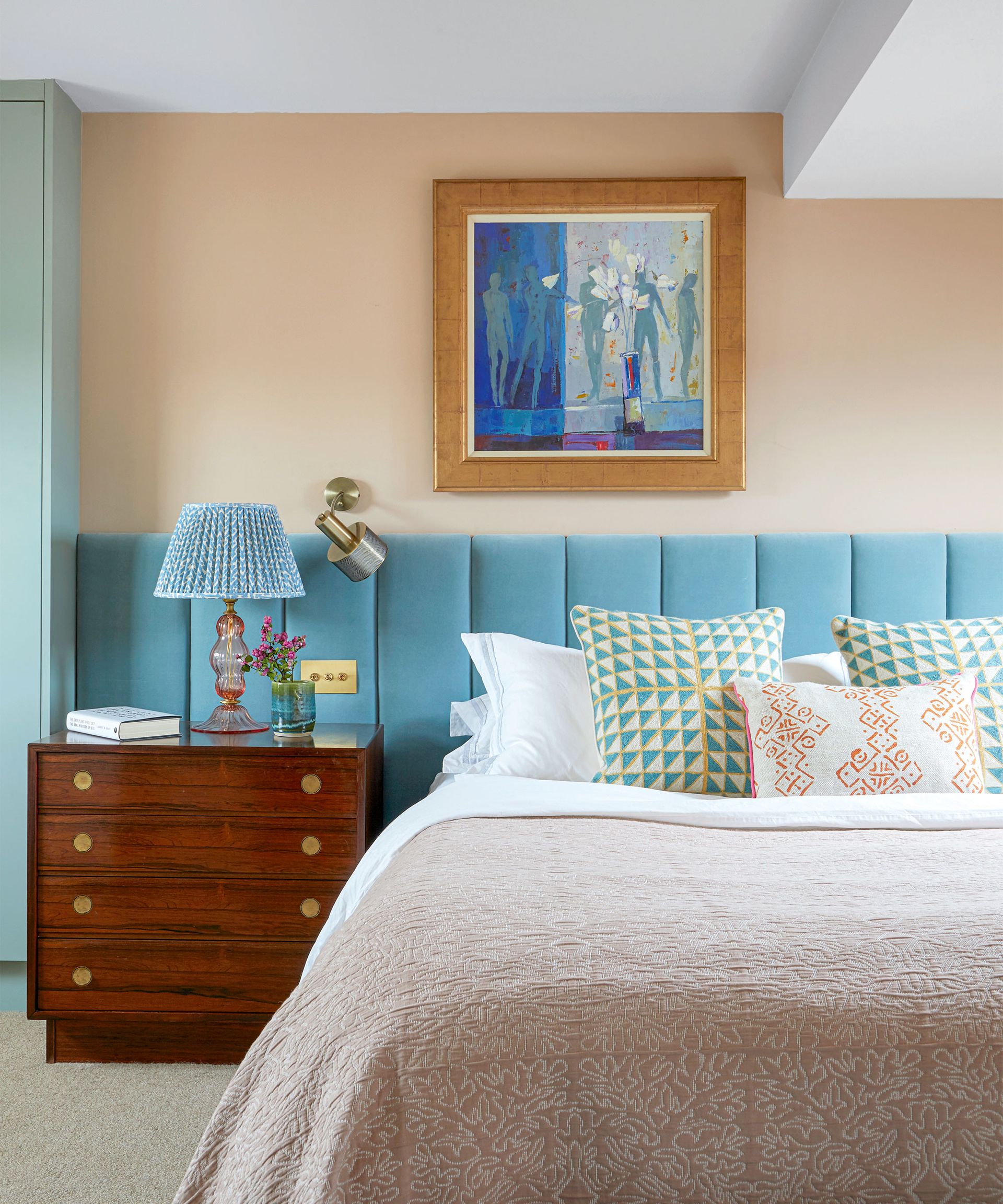 A platform bed is a wood, metal, or upholstered bed frame with wooden slats or a solid platform upon which you can place your mattress. This integrated support means you don't have to buy a separate box spring or foundation, as you would with a traditional bed frame.
Although a platform bed usually comes without a footboard or a headboard, there are plenty of styles that include one or both of these components – or you can purchase them separately to create a bed that matches your aesthetic. Moreover, many platform beds include built-in drawers so they're popular among those who live in cramped quarters.
A platform bed typically sits 18 inches off the ground with a mattress; by comparison a standard bed frame plus mattress measures about 25 inches tall. The low profile of a platform bed may look sleek and create the illusion of more space, but it's not always the most practical choice for people with mobility issues.
Platform bed frames range in price from under $100 to over $2,000, with the final cost depending on the complexity of the design and the quality of the materials. They're generally a more economical choice than traditional bed frames since they don't require you to purchase separate parts during the set-up process.
Platform beds are also quite sturdy. Unless you intend to upend the aesthetic of your bedroom, a platform bed frame can last you many years with proper care.
What are the pros of a platform bed?
Should you buy a platform bed? Here are five reasons why you should add this bed type to your bedroom:
1. You can pair it with any mattress
Today's memory foam and hybrid mattresses are sturdy enough to use without a frame. Although there are pros and cons to putting a mattress directly on the floor, a platform bed frame will provide modern mattresses with plenty of stability and support while keeping them elevated high enough off the ground to limit a buildup of mildew and dust.
There is one caveat – you'll need to add a box spring to your platform bed if you have a traditional innerspring mattress. This is because innerspring mattresses benefit from a foundational frame of fabric and coils for shock absorption and contouring, which a platform bed can't offer alone.
2. There's no shortage of design choices
No matter how you plan to style your bedroom, you'll find a platform bed frame to match. Options range from basic metal or wooden frames to understated upholstered designs. For added functionality, many platform beds include built-in drawers to prevent a messy bedroom from affecting sleep.
Meanwhile, if you want a platform bed that resembles a traditional bed frame, you'll find styles with headboards and footboards attached. There are also modular designs that allow you to add or remove these elements so you can switch up the look of your room on the fly.
3. It provides robust support for larger bodies
As we noted in point number one, platform bed frames are well-equipped to handle most modern mattresses, which can tip the scales at a max of 165 lbs. This translates to being able to comfortably accommodate sleepers of all builds, including those who are heavier in weight.
Thresholds will vary by individual build, but platform beds can hold up to 1,500 lbs. For maximum support, opt for a platform bed frame with a solid base. Slats can also work, provided you can adjust them to your desired level of support.
4. You'll enjoy cooler, healthier sleep
Sleeping on a cooling mattress will help keep night sweats at bay, but the bed frame you choose plays a role here, too. A platform bed with slats offers ample airflow. Even a platform bed with a solid foundation can help you sleep cooler, provided it has holes drilled into it.
This ventilation will not only keep you cool, but it'll limit the growth of mold and mildew, as well – that way, you're not waking up with watery eyes and enduring daily sneezing fits. Add a serviceable mattress protector to further safeguard it from moisture, stains, and bed bugs.
5. It's more cost-effective in the long-term
Platform bed frames can cost anywhere from $100 or less to over $2,000. This reflects the broad array of designs on offer, making it possible to find an option that's within your budget. Better yet, the integrated support of a platform bed eliminates the need for a separate box spring or foundation, saving you an average of $200 to $400.
Also, consider the long-term benefits. Most platform beds are built with durability in mind and compatible with just about any mattress type, so you won't have to purchase a new bed frame every time you replace your mattress unless you want to.
What are the cons of a platform bed?
Of course, there's no one-size-fits-all solution when it comes to bed frames. Below are three scenarios where a platform bed may not be the best fit:
1. It could make your mattress too firm
A trade-off for the impeccable support of a platform bed frame is a lack of give, resulting in a firmer sleep surface. For side sleepers seeking pressure relief around the hips and shoulders, this could lead to joint and back discomfort. Meanwhile, sleepers with smaller frames might find the feel of a platform bed too unyielding.
There are a couple of solutions to this issue. First, look for a platform bed with slats, as you'll be able to space them according to your preferred level of firmness. Meanwhile, a plush mattress topper or a softer side sleeper mattress could help you sleep more soundly on a platform bed.
2. It's impractical if you have mobility issues
Taking into account the height of the mattress, a standard bed frame measures 25 inches from the ground, whereas a platform bed stands at 18 inches. The stylish, low-profile design of platform beds might not be the most practical choice for those who physically struggle with getting in and out of bed. However, you can mitigate this issue by selecting a thicker mattress, adding a mattress topper, or using bed risers to boost the height.
3. It's too bulky to move
Whether you're frequently on the move or feel inclined to rearrange your bedroom when the mood strikes, it's important to note that platform beds can be quite heavy, weighing up to a couple of hundred pounds. Unless you're willing to seek help from friends, family, or professional movers, going for a lightweight bed frame is a more practical choice in either scenario.
Best platform beds
Emma Upholstered Platform Bed
Sleek and simple, Emma's platform bed is ideal if you want to create a minimalist aesthetic. It's got a bit of a Scandi vibe with a contemporary grey foam-covered base. And as well as looking lovely it's designed with FlexiSlats® to help distribute your weight evenly and provide additional pressure-relief for your back and joints. And it apparently takes just five minutes to put together. Great price too and there's usually money off.
Saatva Santorini Bed Frame
With its sleek low profile and minimal lines, this platform bed is as stylish as they come. The slimline legs give the impression that this bed almost floats off the floor and the headboard adds comfort without adding too much visual bulk. There are a few color options – all very neutral and contemporary – and a big plus, it's currently on sale.
A great price for a uber-chic platform bed, the Nectar offering is again always on sale and right now there's over 30% off. The mid-century style is simple yet sophisticated and it's available in black, white and oak you can pick which suits your style best. Super supportive, durable and stylish, what more could you want? Oh, and you can put it together in just minutes.
Best mattresses for platform beds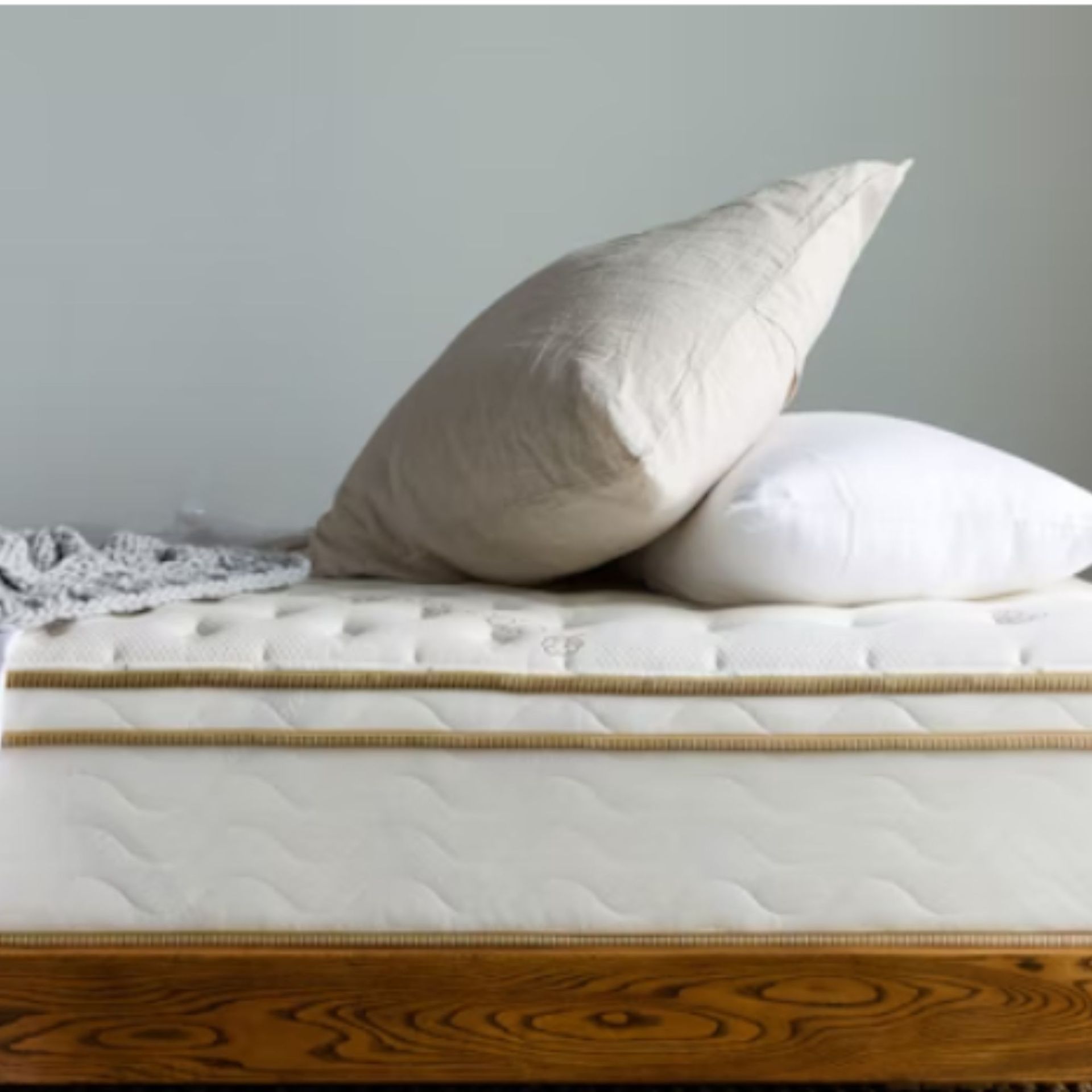 Best overall mattress
The Saatva Classic is currently top in our best mattress round-up. It's a luxurious, well-made mattress that's plush yet supportive and really suits any type of sleeper. It's a great all-rounder and a great price for the quality too. It's an innerspring hybrid, so you get that really solid support you associate with spring mattresses but that body-hugging, sink-in effect of a foam mattress.
Read the full Saatva Classic Mattress review to find out more.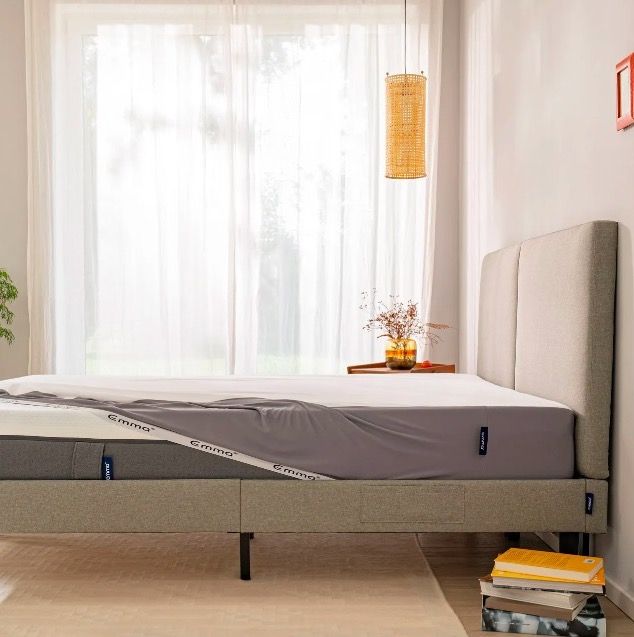 Best memory foam mattress
The Emma Original is our best memory foam mattress, so impressed was our reviewer, she knew from just sitting on the mattress it was going to be a winner. A medium-firm bed, it gently cushions you without the sinking feeling of some memory foam mattresses. It's springy and responsive, bouncing back to form, and always feels stable and secure. It's also a box mattress so very convenient to order online and have delivered. Pair it with Emma's platform bed for a dreamy combo.
We have a full Emma Original Mattress review for more details.
Best affordable mattress
Nectar Memory Foam Mattress
A great affordable mattress, the Nectar mattress is soft and supportive, and provides relief if you suffer from back pain, which is a real plus considering the price. It's that perfect balance of being not too soft, not too hard, and benefits from being both supportive and a sink-in type of mattress.
Our Nectar Memory foam mattress review goes into more detail.
Platform bed FAQs
Do I need a box spring for a platform bed?
No – the appeal of a platform bed is its built-in support, which eliminates the need for a box spring. However, you should use a box spring if you want to pair a traditional innerspring mattress with a platform bed frame as this'll provide better shock absorption and pressure relief for this mattress type.
Can any mattress go on a platform bed
Yes. One of the main appeals of a platform bed is its versatility – it can support any memory foam or hybrid mattress. You can also use regular innerspring mattress on a platform bed frame, but it'll fare better if you add a box spring to it (see above), and in some cases, the mattress warranty may even require it.
Does a platform bed need a foundation?
No. Since a platform bed comes with slats or a solid surface already included, a separate foundation isn't necessary. However, you can add a bunkie bed or another solid foundation if the slats on your platform bed are too far apart for better support.
Where can I buy a platform bed?
Platform beds are widespread and available to purchase from a variety of specialty stores and general retailers. However, we recommend taking a look at our guide to the best places to buy bed frames to find a style you love at a price that's right for you.
---
So all in all we would say the pros outweigh the cons when it comes to platform beds. They are very on-trend right now, and ideal if you are looking for a bed frame that fits with a simple, minimalist aesthetic. They also work with any mattress so you wouldn't need to worry about changing mattresses, and can provide extra support for both you and your mattress.
Sign up to the Homes & Gardens newsletter
Decor Ideas. Project Inspiration. Expert Advice. Delivered to your inbox.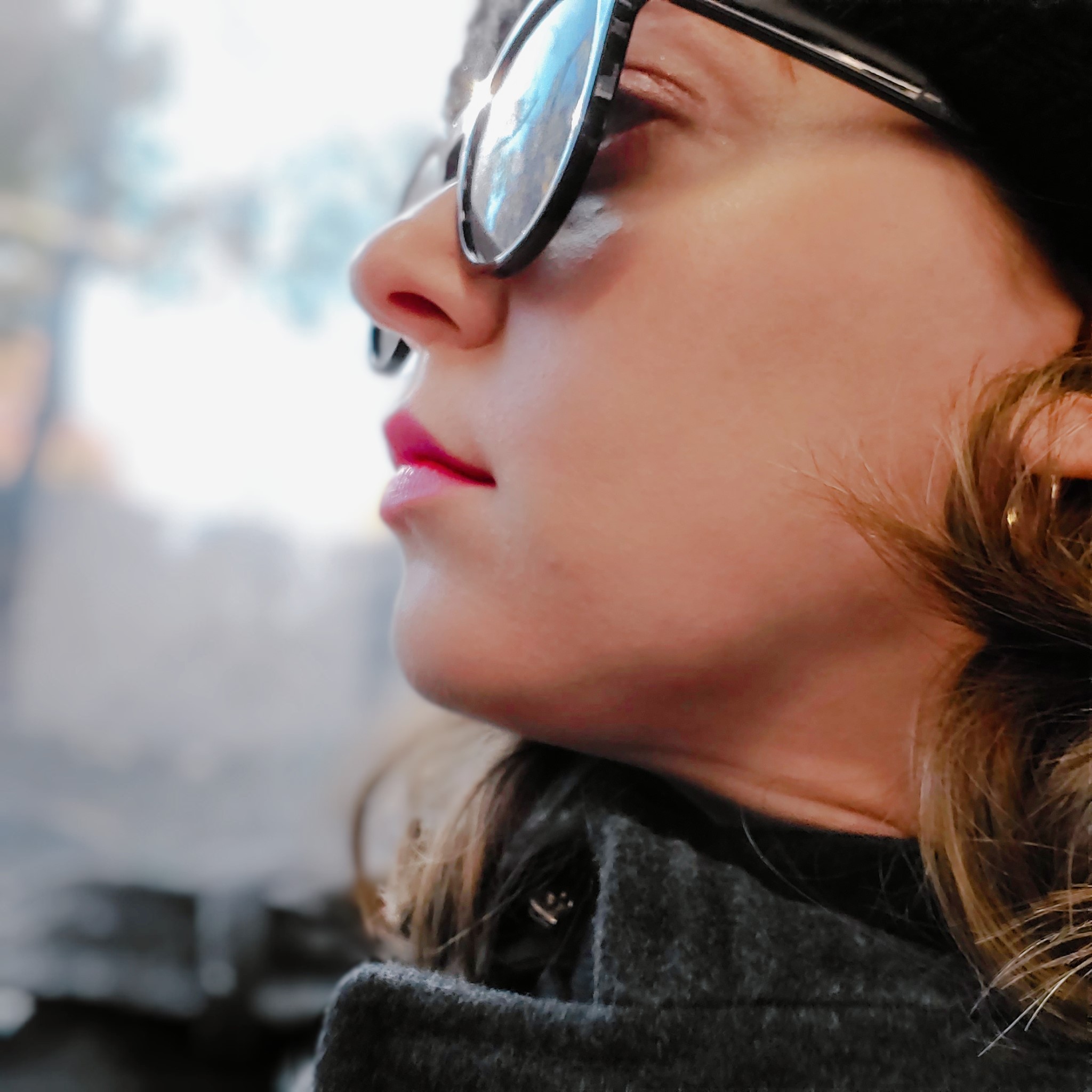 Alison Barretta is a freelance writer and editor from Philadelphia, USA. She's been covering retail news and sales for well over a decade, but since 2020 she's dedicated much of her time to all things sleep. No, she's not in a perpetual state of rest (quite the contrary) – she tests mattresses and pillows from brands like Saatva, Sleep Number, and Nectar and also talks with experts about the little things we can do to wake up feeling our best each day.
In her freelance career, Alison has written for several other Future outlets including Tom's Guide, TechRadar, Creative Bloq, and Woman & Home. You can also find her work at Forbes, Insider, and Mashable.
When she isn't dropping 50-lb. weights onto mattresses or hunched over her laptop scoping out the best deals, you can find Alison practicing martial arts, trying new recipes, scoping out new cafes, or going for a long walk in the park.