Do I need a box spring? Experts confirm the best base for your bed
There are a few options when it comes to bed bases, so it's important to know which one will suit you and your mattress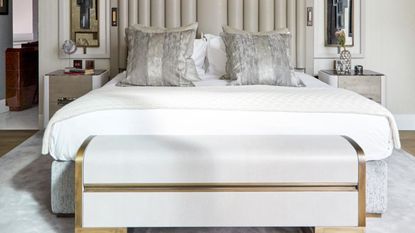 (Image credit: Studio / ANNA STATHAKI)
When it comes to buying a new mattress, there's a long checklist of choices to make. Aside from type, firmness rating, and size, you may be wondering whether or not you need a box spring. Before advances in the mattress market, a box spring was essential to supporting your bed set-up. Created to prevent your innerspring mattress from sagging, or sinking, having a stable bed base aimed to increase lifespan and sleep quality.
These days, most mattresses are accommodating and comfortable enough to be used without one. Though it is still advised that all mattresses would benefit from some type of support. If sleeping on the floor isn't really your thing, then there are foundation, platform, and adjustable bed bases to choose from too.
To find out whether your mattress needs a box spring – or not – we've spoken to the experts. How you decide what to have between your best mattress and the floor will depend on a few factors:
Do I need a box spring?
My best advice for finding out whether you need a box spring is to check your mattress warranty. Some manufacturers require specific bed bases to keep your warranty intact, which is the best indicator of what you need.
What is a box spring?
A box spring is a wooden box the size of your mattress. Your bed sits on top of it. It's encased in fabric, usually of your choice, and filled with springs or metal coils.
It aims to provide better support and acts as a base to your bed, raising it higher, and making it feel more comfortable. The springs are beneficial for reducing motion transfer – imagine bouncing on the bed without anything underneath, it would soon sag, or even snap some coils.
The expert's advice
Whether you need a box spring will depend on the type of mattress you have. Before memory foam and bed-in-a-box mattresses entered the market, the most common type of bed was innerspring. Spring mattresses are bouncy and responsive due to their coil construction, which means they require more support underneath to absorb any shock when sitting or lying down. As Dr. Michael Breus, Ph.D and founder of TheSleepDoctor.com confirms, 'box springs work well with mattresses that already have a substantial support core, like a hybrid of innerspring mattresses'.
'On the other hand, memory foam mattresses or latex mattresses typically need a different type of support than a regular box spring can offer', he explains 'so a sturdier foundation made with wooden slats, a platform bed, or even an adjustable bed frame, may be better.'
The 'higher sleep surface' created by a box spring, however, is better for those with mobility issues and for making your bed look all that more opulent. Coils combine with the raised element promote airflow by offering 'ventilation under the mattress', adds Dr. Breus. Essentially, a box spring will provide support for your mattress and better sleep.
Dr. Michael Breus, Ph.D is the founder of TheSleepDoctor.com. He is a diplomate of the American Board of Sleep Medicine and a fellow of The American Academy of Sleep Medicine. He is one of only 168 psychologists to pass the Sleep Medical Specialty Board without going to medical school.
He holds a BA in Psychology from Skidmore College, and PhD in Clinical Psychology from The University of Georgia. Dr. Breus has been in private practice as a sleep doctor for nearly 25 years. Dr. Breus is a sought after lecturer and his knowledge is shared daily in major national media worldwide including Today, Dr. Oz, Oprah, and for fourteen years as the sleep expert on WebMD. Dr. Breus is also the bestselling author of The Power of When, The Sleep Doctor's Diet Plan, Good Night!, and Energize!
The best box springs
While we haven't (yet) tested any box springs out ourselves, if you need one, these are the best-rated ones online from retailers we know and trust.
This highly-rated Amazon basic box spring is affordable and practical. It comes with a natural toned fabric and wooden slats with a steel frame that'll do the job of supporting your mattress, without a huge cost.
If you've got a Casper mattress, it makes sense to put it on a Casper box spring. This is a little more expensive than the others but we know that it will be high-quality. Durable and made to last it'll help any mattress live longer.
Foundation, platform or adjustable: What to get instead
If you know you don't need a box spring, then there are other options, including foundations, platforms, and adjustable bed bases. I've broken down what each one is below so you can find the bed base that will suit your mattress best.
Foundations are very similar to box springs, as they consist of wood or metal frames with slats to support your bed. The difference is that they don't have coils or springs inside, and can instead be solid or hollow. Think of a metal frame with a cover around it. They create a solid, firm surface for mattresses to sit on, ideal for foam and latex beds.
Platform beds are bed frames that come with a solid base, making them a great two-in-one value buy. Some even include drawers and storage underneath to provide both support, space, and height for your bed. Removing the need to buy a bed frame as well as a foundation, this is best if you have a foam or latex mattress but want a frame to style too.
Adjustable bed bases are perfect for customizing your bed to any height. You can control the frame using a remote and heighten or lower either side of the bed to your preference. Popular with couples and those with different sleep needs, they're known to help with sleep apnea, pain, or poor blood circulation. They are compatible with most mattresses, but it's important to check the manufacturer first.
Foundation
Saatva Mattress Foundation
The Saatva mattress foundation will do wonders for making your bed look and feel more elevated. More durable and supportive than a box spring, this foundation lifts your bed up to 7.5 inches off the ground.
Platform bed
ZINUS Abel Metal Platform Bed Frame
The Zinus metal platform bed has amazing reviews on Amazon and great positive remarks for its design. With plenty of height and storage space underneath this platform bed provides the perfect slatted surface.
Adjustable bed base
Nectar Adjustable Bed Frame
This Nectar adjustable bed frame is extremely popular. It's more expensive than other base types but it has independent foot and head elevation, built in USB ports and adds up to eight inches of height to your mattress.
FAQs
Is it OK to not have a box spring?
You do not have to have a box spring, but you should have something in between your mattress and the floor, be it a box spring, foundation, platform, or adjustable bed base. If you have an innerspring or hybrid mattress we'd suggest getting a box spring, as they best support these types of bed. Without one, your mattress may start to sag or sink. A box spring will help the spring mattress last longer. Heavier beds like latex or memory foam with more dense surfaces should sit on a bed frame like a platform. Having them at height helps mainly with airflow where foam beds in particular trap heat. There should always be some form of support.
Does a mattress feel different without a box spring?
Without a box spring, an innerspring or hybrid mattress is more likely to sink and become uncomfortable. Less support can cause and aggravate any aches and pains. If your mattress doesn't cushion your body properly or keep your spine aligned, your sleep could be compromised. The same goes for other mattress types. A bed with no foundation will wear and lose its firmness quicker. At first, a mattress may feel the same, but it won't take long for it to feel different.
---
Getting a bed base is important to protect the life of your mattress. Whether you've just invested in a new one, or are wanting to upgrade your bed setup, buying a box spring, foundation or bed base is essential.
Sign up to the Homes & Gardens newsletter
Decor Ideas. Project Inspiration. Expert Advice. Delivered to your inbox.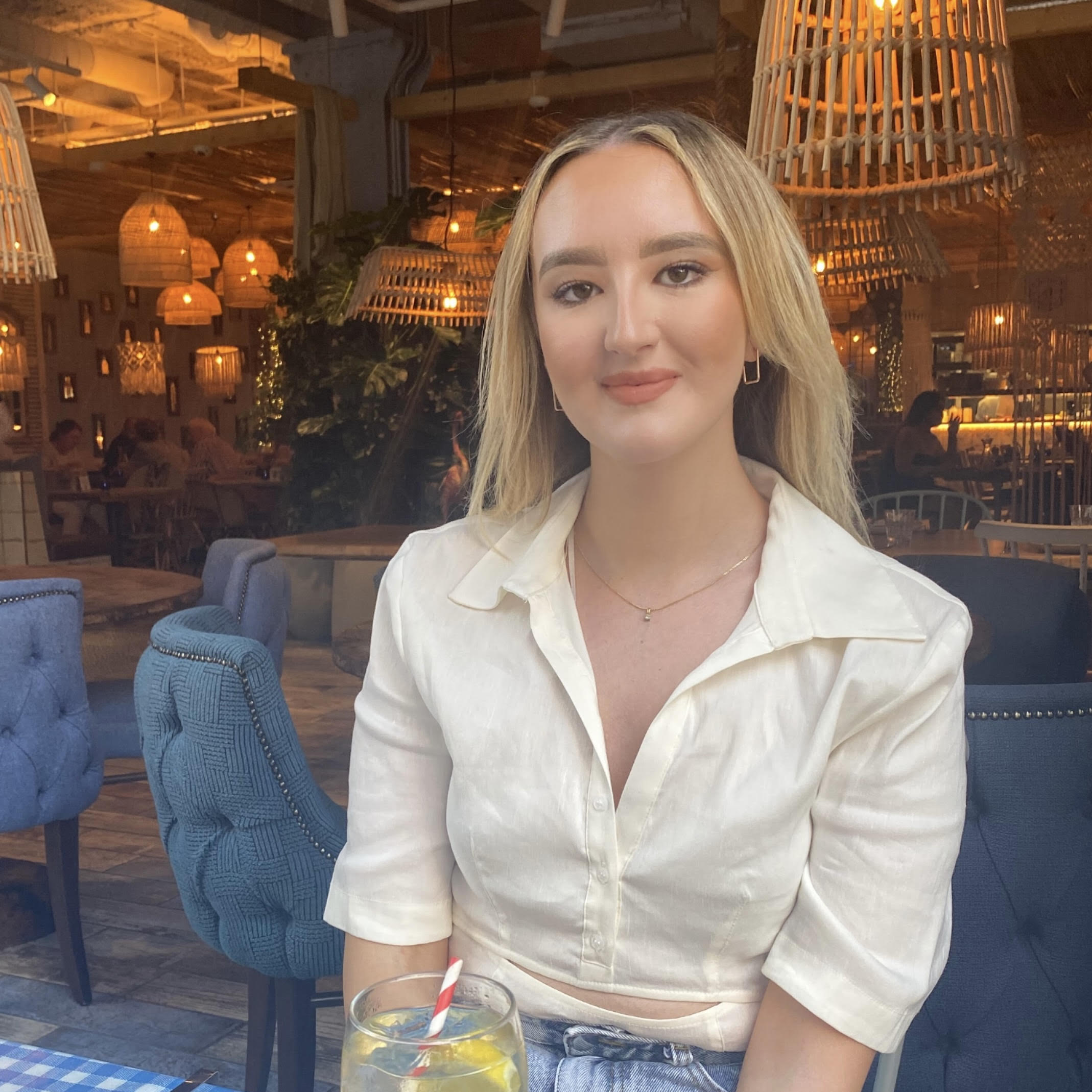 Louise is your eCommerce Editor and sleep specialist to help you wind down well. A connoisseur of the mattress world, Louise previously covered sleep and wellness (as well as the occasional organizational buy) at Real Homes, and has tried, tested, and reviewed some of the buys for your bedroom. With an MA in International Journalism and PR experience, Louise brings bags of bedding expertise and enjoys nothing more than helping readers find solutions and products that best suit their sleep needs.