Bedroom styling: 6 steps for a beautiful finish
Interior designer Cortney Bishop's steps for bedroom styling shows how to add unique finishing touches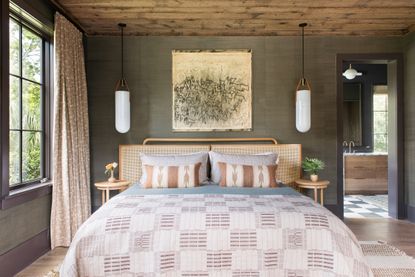 (Image credit: Cortney Bishop)
Bedroom styling is what makes a room feel beautiful, curated, cozy, unique and, above all, your haven. Clever finishing touches can really make a space special – but they take experience to get right. And, while they might be the last details to be added to a bedroom, they are best planned right from the beginning of your remodel.
If you are making a list of bedroom ideas for a remodel you're planning now, these bedroom styling ideas by South Carolina based interior designer Cortney Bishop – who is famous for her gorgeous, inviting interiors, and founder of Cortney Bishop Design – shouldn't be missed.
Bedroom styling
For Cortney, designing a bedroom isn't just about choosing colors – the finishing touches really come down to careful and clever layering. Here, she shares the secrets of bedroom styling that she uses when tackling new schemes for her clients.
1. Start with a great rug
Just as with Cortney's living room styling tips, bedroom styling starts from the floor up. When choosing a rug, particularly for a bedroom, Cortney tends towards warm, earthy and neutral shades that help create a cozy appeal in the bedrooms she styles.
'A rug doesn't have to necessarily fill the entire room – it can be something that lies under your bed, and starts at least where your feet land before you get in and out of bed every day,' she says.
2. Invest in great sheets
'Think about the extra comfort a great set of sheets brings, and invest in it. You sleep on them every night! I like to steer clients towards Matouk's Lowell collection all the time, especially for the master bedroom. The Egyptian cotton is crisp and pristine, yet exudes ease and serenity the second you lay down.'
3. Know the bedding formula
The bed is obviously the focal point of a bedroom, so knowing how to style a bed is vital to the room's success. Cortney explains:
'There's a bedding formula that we stick to pretty regularly: we begin with a crisp, white solid duvet, and layer a coverlet or blanket over that for color and texture.
'When it comes to decorative pillows, too many can be a drag, so I recommend a three pillow look – two King or Queen Euros (these pillows are the length of a king or standard pillow, but have the height of a Euro), and one lumbar or accent pillow. Simple math = simple style.'
4. Consider automatic drapery
If you're considering bedroom curtain ideas, Cortney has this advice:
'I'm a big proponent of automatic drapery in bedrooms. Of all the window treatment ideas in your home, bedroom drapes are likely to get the most usage. Without automation, the drapes fall off the rings and look less refined over time – simply due to so much use.
'If the drapery is controlled by a remote, it seamlessly opens and closes, and looks good as new for years to come. Plus, it's much more fun! Automatic drapery is more of an investment, but choosing a ripple fold look will require less fabric.'
5. Style with your personal art collection
Known for her relaxed, bohemian bedroom ideas, Cortney suggests introducing personal touches through items you love.
'Style your bedroom with your favorite art of any form – paintings, tapestries, ceramics, photographs – pieces that truly resonate with you.
'When you finally get to bed and take "a breather", reflection begins. You'll find yourself surrounded with reminders of what speaks to you, your past travels, love, and inspiration.'
6. Go for layered lighting
Most of us are invested in cozy bedroom ideas, but it's not just the colors you use that will help you conjure up the right mood, but great bedroom lighting ideas, too.
'Create at least two layers of lighting in your bedroom – bedside lighting ideas for mood, and overhead for tidying up (and packing for trips)!
'If you prefer a fan in your bedroom, look for one without a light if possible – there are so many great options out there. If you're going the fan route, you can make up for the loss of overhead light by considering cans, but always on a dimmer switch.'
How do you style a bedroom?
These are the basics of bedroom styling:
Choose a wall paint or wallpaper color that you love – but check how it looks in daylight and under lamp light at night – it will change dramatically under artificial light, usually deepening.
Focus on the bed – this is your central feature. Ensure it's beautifully dressed, inviting and crisp.
Invest in furniture and storage that will hide clutter – a bedroom should ideally be a neat, restful haven to allow you to fully relax.
Ensure lighting is restful – ceiling lighting must be supplemented with low-level lamp light so that the mood is right at bedtime.
Pick window dressings that look beautiful but that also keep out noise, light and the cold – they are there for aesthetics but to shut out the world, too.
Add a chair if there's space and light it so that you can sit and read – it will look inviting and be welcome if yours is a busy household.
Make sure the flooring is soft underfoot either side of the bed – even if you go for floorboards throughout, a rug to put your feet on at night will feel more luxurious.
Surround yourself with your favorite finds – this is the space to indulge in art and possessions you really love to look at.
Sign up to the Homes & Gardens newsletter
Decor Ideas. Project Inspiration. Expert Advice. Delivered to your inbox.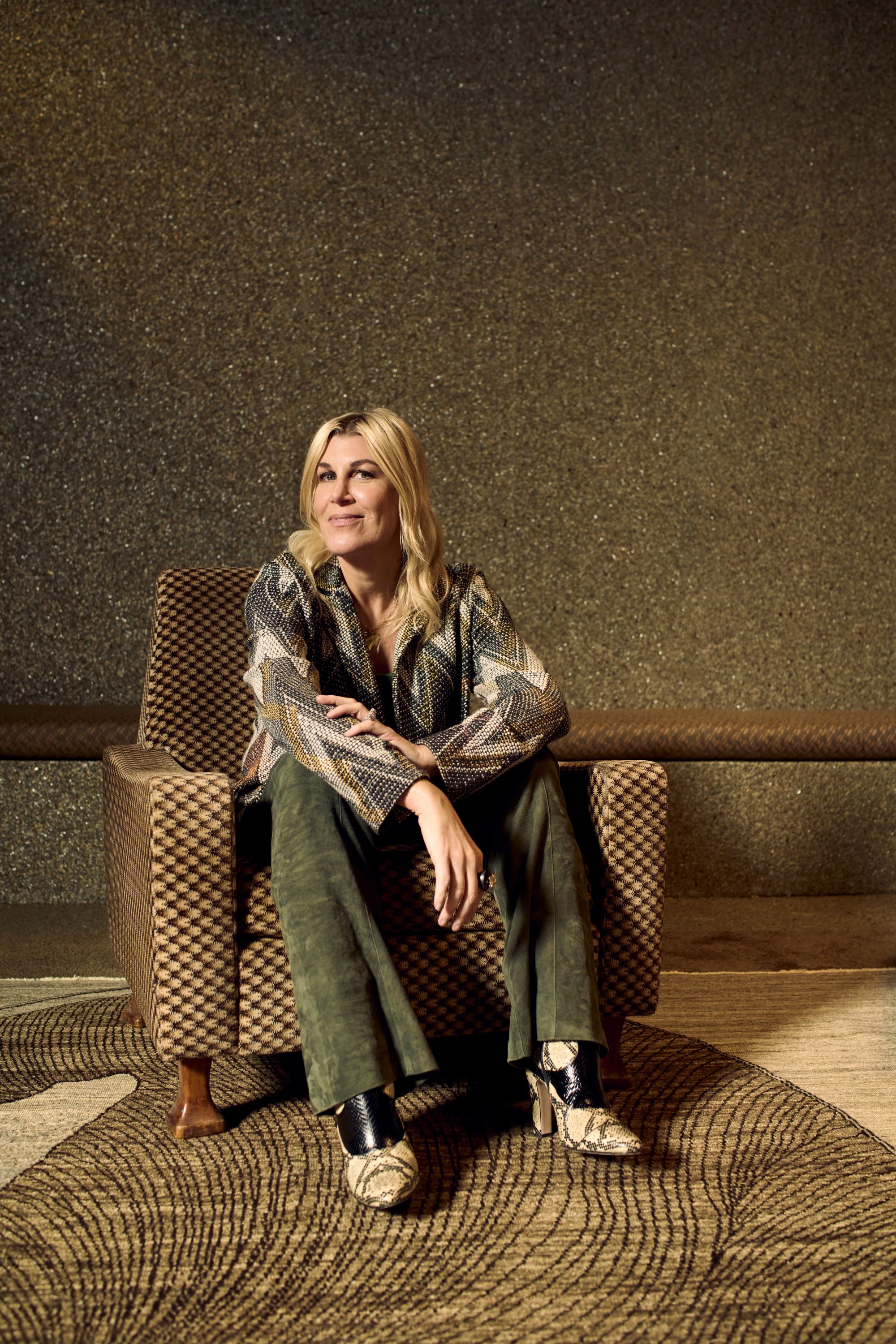 Cortney Bishop, principal design and owner of Cortney Bishop Design, founded the full-service interior design firm in 2007. She holds a BBA in business marketing from the University of Georgia, and pursued her design career by blending her passions for travel, art, fashion and music. Her wide-ranging talent and innate ability to mix patterns and hues has resulted in a robust portfolio of diverse, inspiring residential and commercial projects, each reflective of a client's lifestyle, personality and aesthetic. Cortney regularly contributes to Homes & Gardens.