I'm a sleep editor and The 'Emma Shleep experience' changed the way I rest
After a night of sleeping under the stars with Emma - the sleep company - I decided to switch up my sleep routine. Here's how I get my best rest yet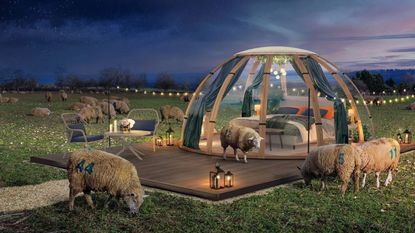 (Image credit: Emma the Sleep Company )
Sign up to the Homes & Gardens newsletter
Decor Ideas. Project Inspiration. Expert Advice. Delivered to your inbox.
Thank you for signing up to Homes & Gardens. You will receive a verification email shortly.
There was a problem. Please refresh the page and try again.
I used to think I had 'getting a great night's sleep' down pat. I write about sleep for a living, and I thought I knew everything there is to know. Most nights I'd fall asleep within seconds, and not stir until morning. But I did have trouble with waking up. It was a rarity that I'd feel refreshed and ready for the day ahead – despite getting an average of 7 hours of sleep.
That was until I learned a few things during my stay at the Emma Shleep Sanctuary. Emma makes some of the best mattresses, including models we've tried, tested, and ranked as the best box mattress on the market. So when they invited me to experience a night counting sheep under the stars, I knew I'd rest well.
Engineered by sleep experts from Emma - The Sleep Company, the Shleep Sanctuary was launched to help guests wind down, and fall asleep in the ultimate relaxation environment. This unique getaway forefronts the current 'green sleep' trend, which suggests you sleep better in the countryside.
After a night under the stars, I can confirm that it works. After feeling the benefits of sleeping almost outside, I decided to make some changes to see if I could implement a better sleep routine, even when living in the city. Here's how I get my best sleep yet:
The changes I made to my sleep routine
Keeping things quiet
It can be easy to forget how noisy the city is. I live in east London and loud sirens, trains, and people are regular sounds I hear most nights. Before really considering how quiet the countryside was during my stay, I'd have said it didn't bother me. At night I feel I had become immune to the noise, but in the mornings, it did contribute to how well I woke up.
As Theresa Schnorbach, Emma Sleep Scientist explains, 'for many people who live in the hustle and bustle of a city and all the night-time noise that entails, there may be a knock-on effect to their sleep. Our results do seem to show a trend that living in a quieter area can really have a tangible impact on the amount of sleep you get, and the quality of that sleep.'
To help replicate the quietness of the countryside, I've tried to limit the amount of noise at night. Of course, I couldn't help some sounds of the city, but wearing earplugs – I bought these Amazon earplugs for noise reduction – and making sure my windows were closed (on colder nights) did silence some outside noise. I've also tried playing some soothing white noise like rain to drown out any background noise.
Theresa Schnorbach is a psychologist and sleep scientist specializing in Clinical Psychology and Cognitive Neuropsychology. She has completed post-graduate training in Cognitive Behavioural Therapy for Insomnia (CBT-I) with the German Sleep Society (Deutsche Gesellschaft für Schlafforschung und Schlafmedizin (DGSM)), endorsed by the European Research Society.
Visualisation technique
'Counting sheep is more than an old wives' tale' states Dr Dennis Schmoltzi, CEO at Emma - The Sleep Company, 'it's a tried-and-tested visualization technique.' The Emma Sleep Dome was surrounded by sleep-inducing numbered sheep to encourage guests to bring sleep science, and nature together for the ultimate transformative rest.
I have to admit I was skeptical. Surely counting actual sheep doesn't help you sleep? But the nature of counting something physical is rhythmic and repetitive, which helps relax the brain and send you off to sleep. Turing to escapism is found to be a popular remedy to help with sleep. And while I usually have no problem falling asleep, doing this did help me get to sleep much quicker than usual.
Theresa adds that counting sheep can also be a form of 'imaginative distraction,' which is 'an effective cognitive strategy to help sleep, where you imagine a pleasant and relaxing image in as much detail as you possibly can – like counting fluffy sheep as they jump over a fence The aim is to use as much cognitive capacity as possible so that worrying thoughts are suppressed.'
'Studies show this not only shortens the time it takes to fall asleep but also improves sleep quality.'
After launching the Emma mattress in Germany, Dr Dennis Schmoltzi quickly expanded to other countries like Austria, Switzerland, the Netherlands, UK, France, Belgium, Italy, and Spain—also becoming the foremost mattress company in Europe.
Investing in the best bedding
The Emma Shleep Sanctuary was fitted with world-leading sleep products, including the Emma Original mattress, the Emma pillow, and the Emma mattress protector. It's true that good quality bedding does make the difference. We've tried and tested these products already, and rate them highly. But to sleep with all of them really proved how investing in your comfort can change the way you sleep.
Best box mattress
Take it from me, and many happy customers, the much-loved Emma mattress is comfortable and convenient. Ideal if you're wanting to try memory foam for the first time, it's a medium-firm for great support, suitable for all sleepers.
More details in our Emma Original mattress review
The Emma mattress protector is breathable and waterproof without the plasticky feeling that usually comes with most mattress guards. We can safely say this best mattress protector will do a great job of keeping your bed free from spills and stains. It's hypoallergenic and will fit any mattress.
As H&G's sleep editor, I've tested more pillows than I can count. And I was impressed with the comfort and support of the Emma foam pillow during my stay. It's adjustable for all sleep styles and never needs re-plumping.
It's OEKO-Tex Standard-100 certified against allergies and skin irritation.
FAQs
Is Emma mattress worth it?
The Emma mattress is highly rated by not just us, but many customers. If convivence is what matters most, then Emma is the best box mattress that can be delivered straight to your door, unwrapped, and expanded in one day. Our tester Chiana was instantly impressed with its support, given the price, and that it's a lower-quality box bed. If you're a back sleeper especially, this medium-firm bed is springy and responsive, bouncing back to form when switching positions or getting up. It's also soft enough to cushion any joints – our tester found the bed to reduce her joint pain.
It's also always on sale. It retails at $1399 for a queen bed, but the Emma is often on sale for around $699. Combined with a 100-night sleep trial and a 10-year warranty, it's excellent value.
What is the best sleep routine?
No matter what your nighttime schedule is, the important thing is that you have one. A sleep routine will help regulate your body, and mind, preparing it for deep, restful slumber. The best sleep routine includes ensuring your bedroom is quiet, dark, and at the best temperature for sleep. It's also advised you remove any electronic devices at night, such as TV and phones, as scrolling and being exposed to bright artificial light can keep your brain stimulated and awake. You should also avoid eating late or drinking caffeine before bed. Above all else, you should be consistent.
Finding your own sleep routine may take a little trial and error. Though I'd recommend getting a night out of the city to start your better sleep journey.
---
Sleep is subjective. Everyone has different sleep needs and therefore solutions to get better rest. While these tips helped me wake up feeling refreshed, they may not work for you. The best approach is to find the best mattress for you. Making sure your bed is equally comfortable and supportive is key to better rest.
Sign up to the Homes & Gardens newsletter
Decor Ideas. Project Inspiration. Expert Advice. Delivered to your inbox.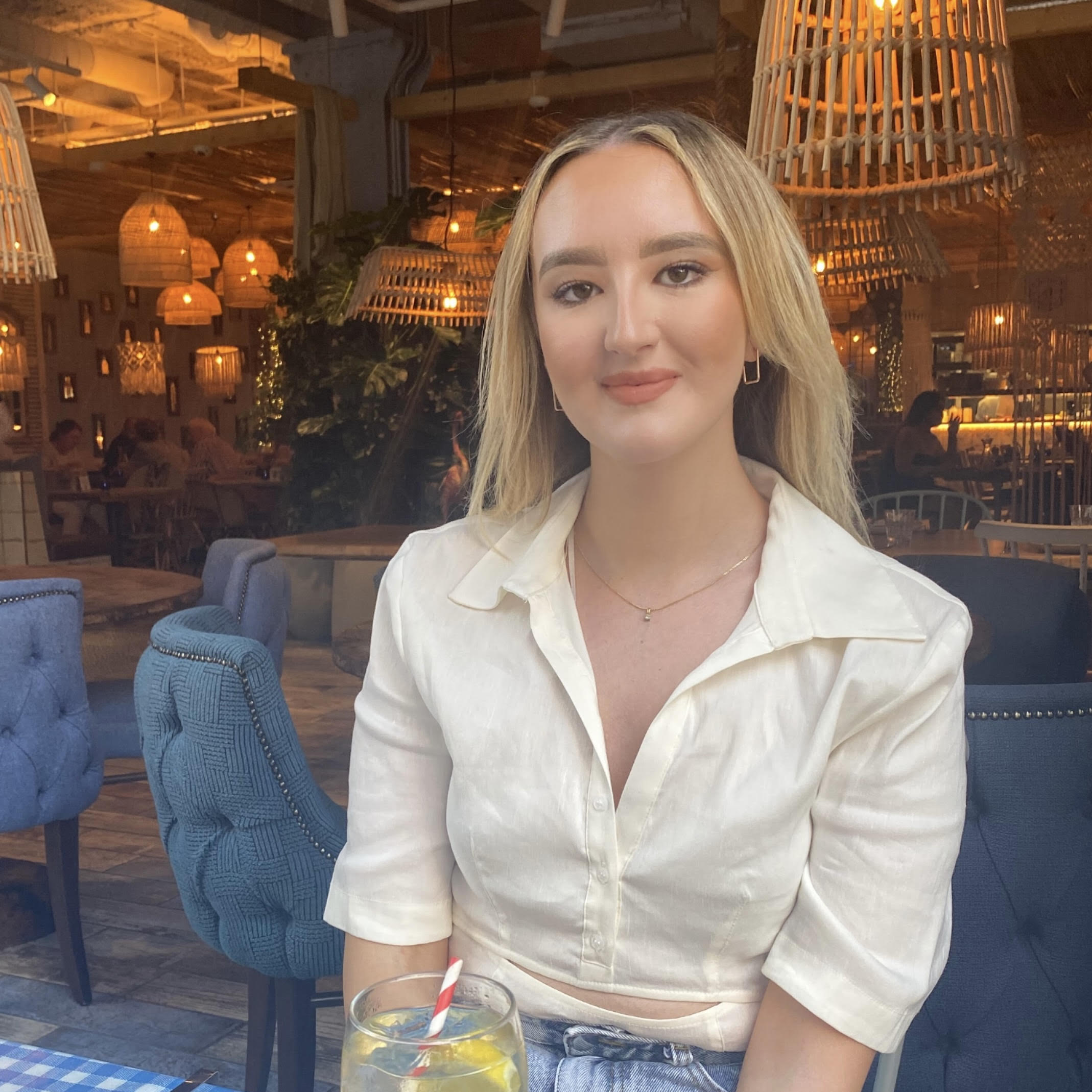 Louise is your eCommerce Editor and sleep specialist to help you wind down well. A connoisseur of the mattress world, Louise previously covered sleep and wellness (as well as the occasional organizational buy) at Real Homes, and has tried, tested, and reviewed some of the buys for your bedroom. With an MA in International Journalism and PR experience, Louise brings bags of bedding expertise and enjoys nothing more than helping readers find solutions and products that best suit their sleep needs.