Are vacuum cleaners with dust bags better for allergy sufferers?
If you are suffering from allergies, maybe it's time you switch to a vacuum cleaner with a dust bag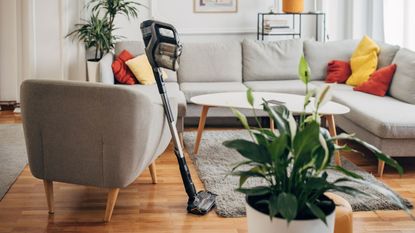 (Image credit: Getty Images)
Vacuum cleaning is one of the most effective ways of cleaning your home. By lifting up dust and debris vacuuming also helps remove potential allergens from the floor and surfaces which can become irritants for your nose and mouth.
Traditional vacuum cleaners with dust bags work by sucking up the dirt and other particles, which is done through a bag located on the inside of the vacuum. When cleaning, all of the hair and dust is sucked into and stored in this bag until it's time for emptying.
If you suffer from allergies it is important that you vacuum everything around your home. Do not only focus on the floor but also pay attention to your carpets, rugs, and upholstery as allergens can quickly accumulate there if left untreated. Knowing how and how often you should vacuum will help clean the air inside your home and reduce the amount of hazardous substances affecting your allergies.
Are vacuum cleaners with dust bags better for allergy sufferers?
Here's why vacuum cleaners with dust bags are often considered better for allergy sufferers.
Reduced contact with dust and dirt on emptying
If you suffer from allergies, one major difference between using a bagged and bagless vacuum cleaner is when it comes to emptying. 'When it comes to emptying a bagless vacuum cleaner, you can easily release a significant amount of dust and allergens back into the air,' says home improvement expert Tommy Mello. 'Due to the frequency bagless vacuums need to be emptied, you are regularly putting yourself at risk.'
A bagged vacuum cleaner however stores all of the dust and dirt in a secure bag so you can safely dispose of it with little to no contact. The Kenmore Intuition Bagged Upright Vacuum from Amazon takes it one stage further and has 'No Touch Bag Technology' which uses self-sealing bags and a disposal system that allows you to operate it hands-free.
Tommy Mello is an entrepreneur, a home service/DIY expert, and the founder of A1 Garage Door Service, a leader in the home service industry. Founded in 2007, A1 Garage Door Service has grown to be a leader in the home-service industry.
Less time cleaning dirty filters
'Vacuum cleaners without dust bags require regular cleaning of filters,' says Shayne Jeramos, cleaning specialist at Bright Cleaners. 'Filters tend to get dirty quite quickly and will not effectively absorb dust and dirt until it's next cleaned.'
Vacuums with dust bags have their own built-in HEPA filters which only need to be changed on average once per year. The Aspiron Canister Vacuum Cleaner from Amazon includes additional filtration and safety measures designed with allergy sufferers in mind. This bagged vacuum cleaner uses a 4-stage filtration system including an anti-allergy H13 HEPA filter, dust bag, and an additional two sponges, making it highly efficient in trapping dirt and dust inside the bag and releasing clean air back into the room.
Shayne Jeramos has been a cleaning specialist at Bright Cleaners for over 2 years and has extensive experience with residential and cleaning services.
Reduced mess
According to Muffeta Krueger, founder of Muffetta's Domestic Assistants, bagless vacuum cleaners create less mess in comparison to bagless vacuums. Vacuum bags stop the dust, pollen, and pet dander from being released back onto the floor which can sometimes occur from their bagless counterparts.
Bagged vacuum cleaners are a lot more convenient as you can simply remove the bag with its entire contents, keeping everything together without leaving a mess. The Miele Complete C3 Kona Canister Vacuum Cleaner even has an indicator light that tells you when it's time to change the bag, otherwise, you may leave allergens on the floor when the bag is at capacity.
Muffetta Krueger is a cleaning expert and founder of Muffetta's Domestic with over 16 years of operational management experience in the service industry. Muffetta's Domestic Assistants provides housekeepers, house cleaners and maids, and is based in New York.
The benefits of using a bagless vacuum cleaner
Even though bagged vacuum cleaners provide some benefits for those suffering with allergies, some bagless vacuum cleaners have made advancements in their filters to help remove and trap dust and alleviate symptoms.
Anti-allergy technology
The Navigator Lift-Away ADV Upright Vacuum from Shark now has an anti-allergen seal. This new feature works in conjunction with the HEPA filter to trap 99.9% of dust and allergens inside the vacuum cleaner, meaning no other vacuum emits cleaner air.
There are also a number of vacuums that have specialized to remove dust and other allergens from your best and upholstery. The Raycop RN Bed Vacuum Cleaner from Amazon has incorporated UV light alongside its HEPA filtration system, optimizing it to remove pet hair, dust, and pollen as well as sanitizing harmful substances and bacteria from soft surfaces.
One great feature that the new Dyson Gen5detect Absolute Vacuum has, is dust-illumination technology which uses an angled light to reveal twice the amount of invisible dust, ensuring you vacuum all the potential allergens as you clean.
Easy to manage and cost-effective
'One benefit to using a bagless vacuum cleaner is that you are reducing your long-term costs,' says cleaning specialist Janille Mangat. 'By removing the need to ever buy vacuum bags, the only extras you'll need to buy are filters.'
Not having dust bags as part of your vacuum immediately makes them easier to manage as bagless vacuum cleaners tend to be lighter, more compact, and easier to store. Bagless vacuum cleaners also have a transparent cylinder, which is much easier to see when the cylinder needs emptying. You will also be able to immediately notice if you've vacuumed an item you shouldn't have allowing you to retrieve it straight away and prevent any further damage to your vacuum or item.
Janille Mangat has been working as a cleaning specialist at VMAP services for more than 2 years and has extensive experience with residential and cleaning services.
FAQ
Does vacuuming help get rid of dust mites?
If you have a dust mite infestation, consider steam cleaning your floors and carpets compared to dry vacuuming as dry vacuuming will not pick them up. The heat from the steam will help to lift up and remove them from your surfaces. Another tip you can try when trying to remove dust mites is to make sure your home is dry and well-ventilated. Dust mites are attracted to warm, dark, humid areas, so a well-placed dehumidifier, like this one from Amazon, will help tackle the root cause.
---
In general, if you suffer from allergies it is better to use a vacuum cleaner with a dust bag. An older bagless vacuum cleaner will simply recirculate dust particles back into the air as it cleans, leaving you to walk through and inhale these irritants which can affect your allergies. If you prefer the convenience and mobility of a bagless vacuum cleaner, then invest in one with a HEPA filter and anti-allergy features.
Sign up to the Homes & Gardens newsletter
Decor Ideas. Project Inspiration. Expert Advice. Delivered to your inbox.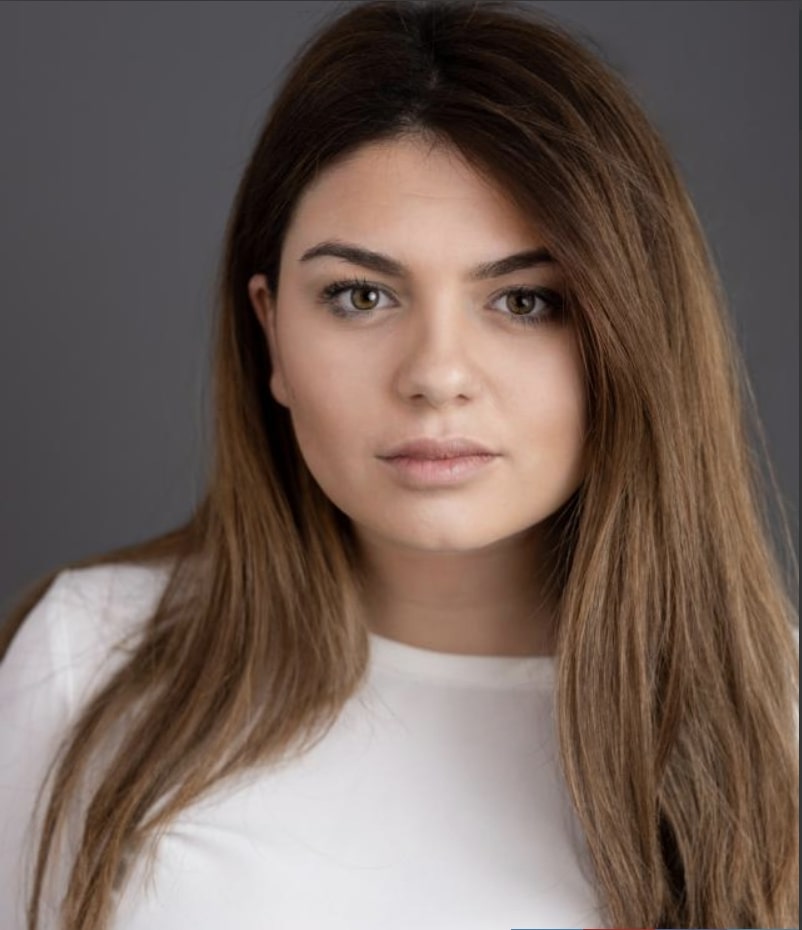 Seraphina is a contributing editor at Homes & Gardens, writing Solved features on organizing and storage. She loves to decorate and also grow her own produce from her home in London. Her previous experience includes working at Women's Health and Fabulous Magazine.