Can vacuums really help allergies? Cleaning experts explain the science, tricks and techniques
Dust is a leading cause of allergies in the home, but how much difference can a vacuum really make?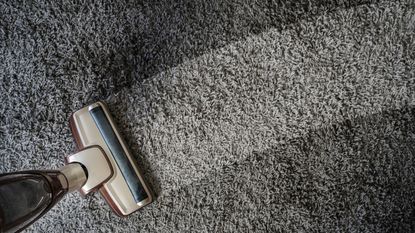 (Image credit: Getty Images)
Sign up to the Homes & Gardens newsletter
Decor Ideas. Project Inspiration. Expert Advice. Delivered to your inbox.
Thank you for signing up to Homes & Gardens. You will receive a verification email shortly.
There was a problem. Please refresh the page and try again.
If you have allergies then you will understand the struggle of suffering symptoms when trying to relax at home. This may prompt the question, can vacuums really help allergies?
Whether you have one of the best vacuum cleaners on the market or not, vacuuming could make a big difference in helping solve allergies caused by dust, dander, pollen, and dust mites, experts say.
However, there are some caveats, such as the techniques you use and what you vacuum – you'll need to tackle more than just the carpet.
Can vacuums really help allergies?
We asked cleaning professionals why vacuums really help with allergies and how to vacuum properly for the most dramatic difference.
The short answer is yes, vacuuming can help to reduce allergy symptoms by tackling common allergens, removing dust and getting rid of dust mites around your home,' says Laura Avila, cleaning expert and founder of CleaningFan. It can also help to get rid of pollen trodden in from outside, and pet dander.
The secret, however, is to vacuum everything around your home, she adds. 'Think carpets, rugs, and upholstery,' Laura says. 'When these allergens are left to accumulate, they can trigger allergy symptoms such as sneezing, coughing, and itching. Proper vacuuming can help reduce the number of allergens in your home, leading to cleaner air and fewer allergy symptoms.'
Laura Avila, the cleaning enthusiast, has years of cleaning experience, and now provides practical tips to her clients on how to maintain a clean and organized home.
'As an owner of a professional cleaning service as well as a person with allergies, I believe that vacuuming can help alleviate its symptoms,' agrees Chi Ip, professional cleaner and owner of Tidy Here Cleaning Services. 'Make sure to use a vacuum with an allergen or HEPA filter and vacuum not only the floors but also the sofa, cabinets, shelves, and bed,' he adds.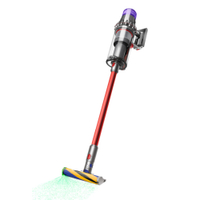 Dyson Outsize + | $799 at Amazon
This cordless vacuum packs all the power of a plug-in model and has been voted H&G's favorite vacuum for pet hair, making it ideal for allergy sufferers.
You can find out more in H&G's Dyson Outsize review.
Expert tips to make your vacuum more effective against allergens
1. Choose one with a HEPA filter
'Regardless of which model vacuum you choose, it's important to choose a vacuum with a HEPA (high-efficiency particulate air) filter,' finishes Sholom Rosenbloom, owner of Rosenbloom Pest Control in Baltimore MD. 'These filters are designed to trap small particles like dust and allergens, preventing them from being released back into the air.'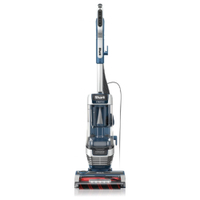 2. Master the technique
Vacuuming to reduce allergy symptoms goes beyond having a HEPA-grade vacuum cleaner like the best vacuum for pet hair, however, as Paulo Filho, owner, and cleaner of Celestial Cleaning Service points out. Knowing how to vacuum properly, how often you should vacuum carpets, and whether you should dust or vacuum first.
'The key is to move the vacuum forward quickly and backward slowly,' Paulo explains. 'This technique allows the vacuum to pick up dirt and debris effectively. It is also important to vacuum in different directions to ensure that you are covering all areas of your carpet or floor.'
Many modern vacuums have multiple height settings on them for different surfaces, and picking the right one is essential to getting the perfect suction for microparticles such as dust, advises cleaning expert Laura Avila – this is especially important when moving from cabinet tops to sofas to floors, for example.
Paulo Filho is a dynamic individual with a passion for both business and fitness. As the owner and cleaner for Celestial Cleaning Service, he strives to not only offer top-notch cleaning services but also to give back to his community by creating job opportunities in the cleaning industry.
3. Look after your vacuum cleaner
'It is crucial to keep your vacuum clean and well-maintained, Paulo Filho adds. 'Make sure to empty the dust trap regularly and replace or clean the filter as needed. A dirty or clogged filter can reduce the effectiveness of the vacuum and even release allergens back into the air.' This is also a great way to stop a vacuum cleaner from smelling, too.
Why vacuuming properly is important for allergy sufferers
Of all the cleaning tips we have amassed over the years, vacuuming properly is one of the most important yet undervalued steps for a truly clean home. 'Vacuuming properly is important because it can help remove allergens and pollutants from your home, leading to cleaner air and a healthier environment,' explains professional cleaner Laura Avila of CleaningFan.
'When you vacuum improperly or use a vacuum that is not equipped to remove allergens, you may actually be stirring up more dust and allergens into the air, exacerbating allergy symptoms. Proper vacuuming can also help prolong the life of your carpets and flooring by removing dirt and debris that can wear down fibers over time.'
Another great tip is to pair a good vacuum with one of the best air purifiers to help filter any dust that is stirred up from vacuuming or dusting, and catch dust, pollen, hair, and dander in the air before it settles into your upholstery and furniture.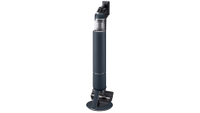 Samsung Bespoke Jet Cordless Stick Vacuum | $449 at Best Buy.
The Bespoke vacuum comes with a 'clean station', which not only powers the vacuum but sucks out any collected dust into a sealed bag, removing the chance of breathing in any allergens.
Our full Samsung Bespoke Jet Pro Extra review has more detail.
FAQs
What type of vacuum is best for allergies?
If you have bad allergies, then a vacuum with a HEPA filter is recommended to help trap dust and other allergens more effectively. A vacuum with a multi-level filter is also a good option.
If you have really bad allergies, a vacuum with a dust bag may also be useful to help empty the vacuum without plumes of dust escaping.
How often should I vacuum if I have allergies?
If you have allergies, it is recommended that you should vacuum your home at least twice per week, more if you wear shoes indoors or have pets and have carpets. Frequent vacuuming with a HEPA filter vacuum will help to keep allergens under control, allowing you to breathe more freely in your home. It may also help to add an air purifier to your space to help catch dust in the air before it settles on your floors too.
---
Vacuuming properly can help to reduce the impact of allergens, ultimately alleviating the allergy symptoms you suffer in your own home.
Although a good vacuum will not cure your allergies, it is certainly the best place to start for a comfortable home experience.
Sign up to the Homes & Gardens newsletter
Decor Ideas. Project Inspiration. Expert Advice. Delivered to your inbox.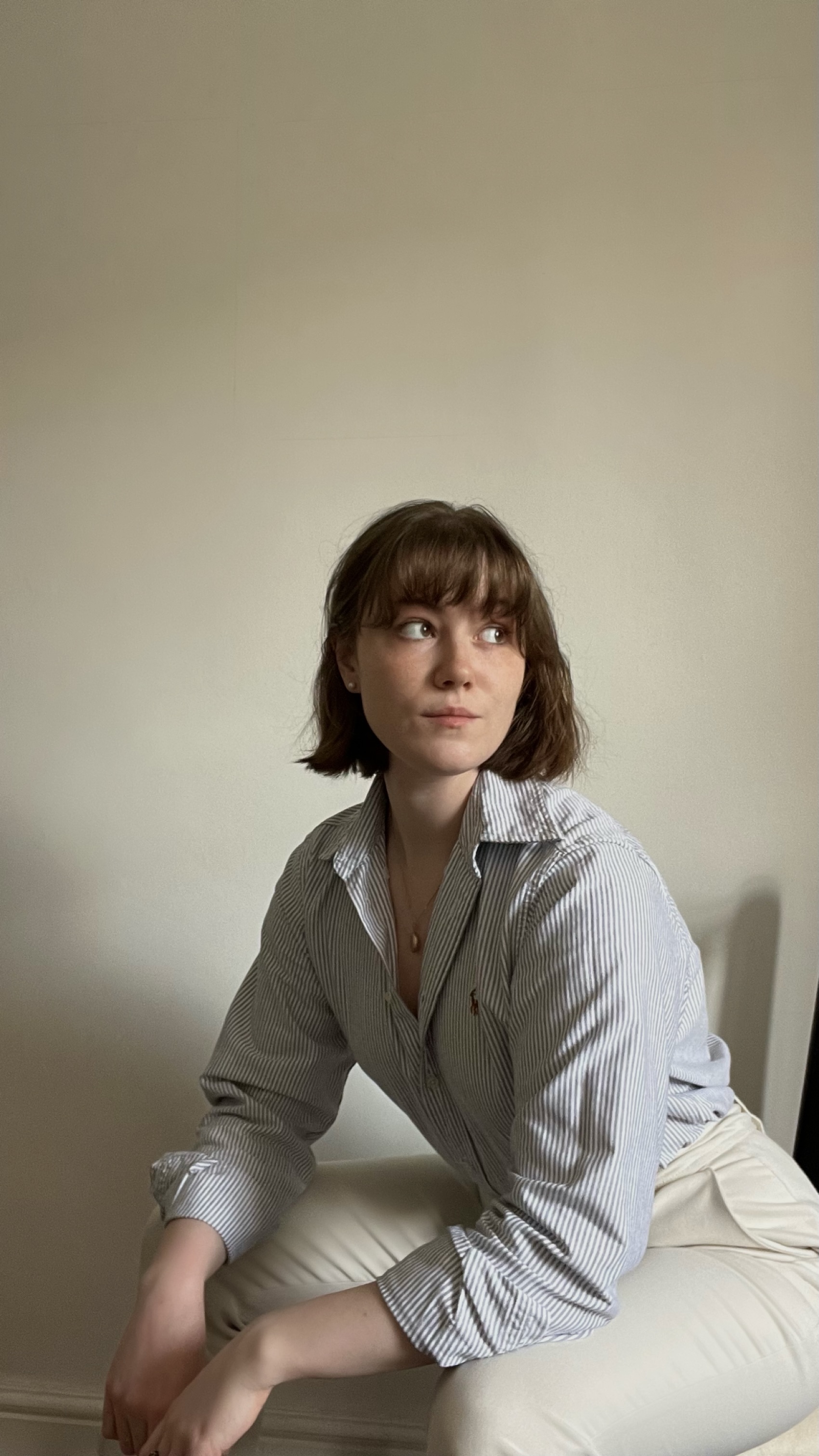 Chiana has been at Homes & Gardens for a year, having started her journey in interior journalism as part of the graduate program. She spends most of her time producing content for the Solved section of the website, helping readers get the most out of their homes through clever decluttering, cleaning, and tidying tips – many of which she tests and reviews herself in her home in Lancaster to ensure they will consistently deliver for her readers and dabbles in the latest design trends. She also has a first-class degree in Literature from Lancaster University.