7 things you should never vacuum – according to professional cleaners
Vacuuming any one of these seven things could break your appliance – or even damage your home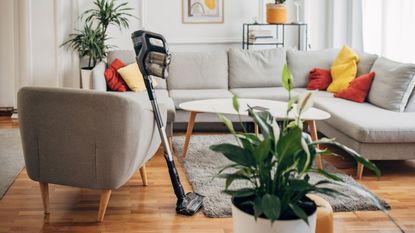 (Image credit: Getty Images)
Vacuuming is an incredibly convenient way of cleaning your home, but professional cleaners are warning that they shouldn't be used for everything – even if it is tempting to make dusting quicker.
In fact, vacuuming everything and anything around your home, be it tidying up upholstery, or vacuuming your keyboard to pick up rogue crumbs, could be causing a build-up of damage – something we wouldn't really notice until it is too late.
Here, professional cleaners have shared the seven most important things you should never vacuum to protect both your home furnishings and your best vacuum cleaner.
Things you should never vacuum
While we may be more concerned with how often we should vacuum, what we vacuum is arguably more important, and you should check all your surfaces before setting off with your vacuum – or tuning on your robot vacuum. These cleaning tips from professionals explain what you should avoid sucking up, and how to clean them instead.
1. Spills or wet furnishings
It is no secret that water and electronics don't mix, so keeping your vacuum away from any wet surface – be it a puddle of spilled drink or a damp carpet or sofa – is a must, says Beatrice Flores, cleaning expert and owner of Living Pristine. Vacuuming anything that holds moisture is a serious safety risk, she warns.
Instead, you should absorb the liquid with a clean cloth, sponge, or a paper towel, she explains.
'After removing the excess moisture, clean the area with an appropriate cleaning solution suitable for the surface and allow it to dry completely before running the vacuum over it,' she adds.
Beatrice Flores is head of the team and professional cleaner at Living Pristine with years of experience in cleaning and organizing homes. Beatrice and her team provides homeowners with all the tools and resources they need to clean their homes and offices in easier and more effective ways.
2. Fine powders
Not using a vacuum cleaner to clean away fine powders may sound absurd given that they are made to remove dust, but ultrafine powders can damage a standard vacuum, clogging the filters and even getting into the motor, says Adam Moore, cleaning expert and owner of Paradise Home Cleaning.
When cleaning a carpet with baking soda, for instance, you should use a vacuum with a HEPA filter designed for microscopic particles, or even 'use a dustpan and brush or a specialized dry mop to clean up fine dust or powders,' Adam suggests.
3. Large debris
Unless you have a heavy-duty industrial vacuum, then sucking up large chunks of debris like rocks or chunks of wood 'can cause blockages in the hose or damage the vacuum cleaner's internal mechanisms,' Adam Moore, cleaning expert, continues.
When working with your home vacuum, Adam recommends using a broom and dustpan (or even just your hands, wearing gloves if there is a risk of splinters) to remove such items before cleaning the area with a vacuum to pick up any smaller bits left behind.
4. Large amounts of hair
I know what you are asking: 'Aren't vacuums made for hair?'
The answer is yes, especially vacuums for pet hair, but large amounts of hair (especially in knotted clumps) can clog up your vacuum filter and wrap-around beater brushes, warns Rick Sun, cleaning professional at Green Leaf Air.
When dealing with something heavily matted with hair, the best approach is to use a brush specifically designed for removing hair from carpets, upholstery, or clothing, Rick suggests. 'Alternatively, a lint roller or a damp cloth can be effective for smaller areas.'
When vacuuming hair, ensure you are frequently cleaning the filter and cutting clogs off of the beater brush to keep your vacuum in top condition. Many beater bars are removable to make this process simpler.
Best budget
Best budget cordless pet hair vacuum
An effective cordless vacuum that won't break the bank, with a specialised tool for pets.
Our full Hoover ONEPWR Pet Max review has more detail.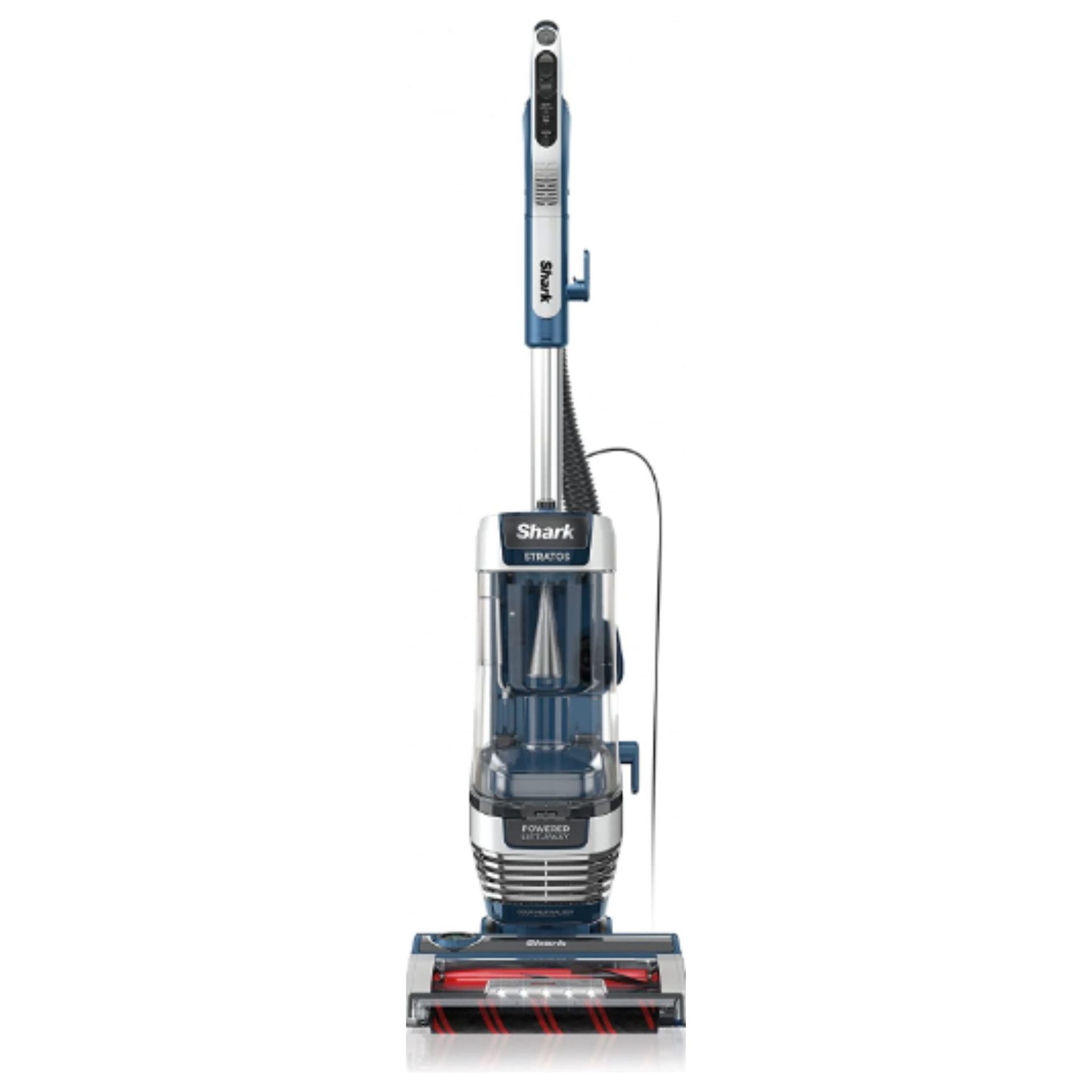 Best value
Best value vacuum for pet hair
Effective pet hair removal at a fair price. This nimble upright also has odor-neutralising tech that stops lingering pet smells.
Our full Shark Stratos upright vacuum review has more details.
Best of the best
Best vacuum for pet hair
One of our favorite ever vacuums, this incredibly powerful cordless can even pick up dirt that can't be seen with the naked eye.
There's more detail in our full Dyson Outsize review.
5. Delicate or antique materials
Vacuuming furniture? Any antique or high-quality furniture should be cleaned and cared for without a vacuum to prevent any damage, says Karina Toner, cleaning expert at Spekless Cleaning.
'The suction power of a vacuum and beater brushes can pull or damage the fabric fibers of materials such as silk, lace, or velvet,' she explains. 'Instead, I recommend using a fabric-specific brush or a lint roller to remove lint, dust, or pet hair effectively, then opt for a soft brush attachment or a microfiber cloth to gently remove dust.'
Karina is the Operations Manager at Spekless Cleaning, a trusted maid service based in Washington D.C. The team has over five years of experience providing top-quality cleaning services for both residential and commercial clients. Karina oversees every aspect of the business, ensuring that every client gets the same top-notch service and a spotless clean every time.
6. Electronics
Whether cleaning a monitor or cleaning a computer keyboard it may make sense to run the brush attachment of your vacuum over to pick up dust and crumbs. However, this can generate a build-up of static electricity, warns Shabbir Alam, cleaning expert and founder of CleaningTuts, potentially damaging sensitive components over time by causing excess wear.
Instead, Shabbir recommends using specialized electronic cleaning products, compressed air dusters, or soft brushes designed for safely removing dust and debris from electronic equipment.
7. Artwork
Anything hanging on your walls is likely to collect dust and picture frames, particularly ornate frames, can be a magnet for grime. For frames with detailing that is difficult to clean down with a cloth, a vacuum can seem like a good alternative, but this can be risky, advises cleaning expert Karina Toner. Using a feather duster, such as a Swiffer from Walmart, is a far better option to prevent damaging the frame, knocking it from the wall, or damaging the art itself.
The same goes for delicate or fragile items like ceramic figurines or collectibles, Karina adds. 'Vacuuming can cause damage due to the suction force and vibrations. Instead, I suggest using a soft, dry cloth or a specialized brush to gently remove dust from these items, ensuring their preservation.'
8. Sharp objects
Similar to vacuuming up large pieces of debris, sharp objects can damage the internal components of your vacuum, including the hose, dust bag or chamber, filters, and the motor itself. Objects such as nails, broken glass, and shards of metal should all be carefully removed with a brush and dustpan to avoid cutting your skin, and the vacuum used afterward to collect any small remnants you may not be able to see, advises cleaning expert Adam Moore.
FAQs
Is it okay to vacuum paper?
Small bits of paper on the floor can often be vacuumed with no problem, but reams of shredded paper, or large balls of paper, are best picked or swept up before vacuuming. This is because large amounts of paper can clog up the machine and overwork the motor, similar to vacuuming up too much hair, causing your appliance to overheat and possibly malfunction.
Can you vacuum hardwood floors?
You can vacuum hardwood floors, but it is important to turn off the beater brushes and use gentle pressure to avoid scratching the floor with the vacuum's head or wheels. For the best results, opt for a vacuum cleaner specifically for wood floors or, alternatively, stick to sweeping with a broom and wiping down with a damp, not wet, microfiber cloth.
---
If you accidentally vacuum something you shouldn't, then there are a few approaches you can take to ensure you don't leave any lasting damage. If you vacuumed a piece of delicate furniture and there is no visible damage, make a note not to do so again to prevent accelerating wear and tear. If you do notice damage, consult an upholsterer about repairs.
If you have vacuumed something that may cause damage to your vacuum cleaner, stop vacuuming immediately and check the machine for signs of damage. Empty the bag or cylinder and remove the filter to be cleaned or allowed to dry, then check the beater brush and remove any noticeable clogs – referring to the manufacturer's instructions when dismantling certain parts of the cleaner. This can all extend the life of this essential machine.
Sign up to the Homes & Gardens newsletter
Decor Ideas. Project Inspiration. Expert Advice. Delivered to your inbox.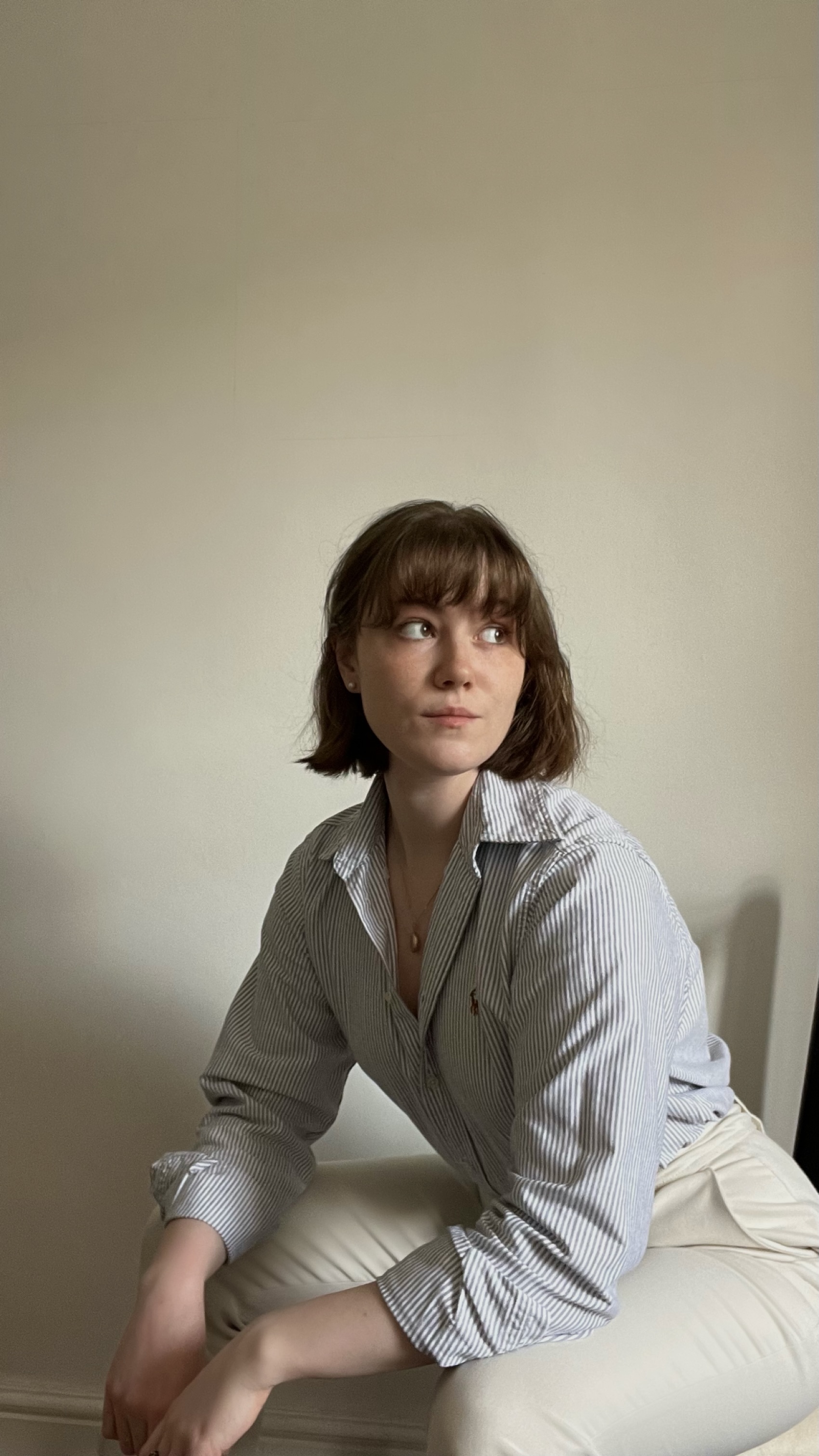 Chiana has been at Homes & Gardens for a year, having started her journey in interior journalism as part of the graduate program. She spends most of her time producing content for the Solved section of the website, helping readers get the most out of their homes through clever decluttering, cleaning, and tidying tips – many of which she tests and reviews herself in her home in Lancaster to ensure they will consistently deliver for her readers and dabbles in the latest design trends. She also has a first-class degree in Literature from Lancaster University.